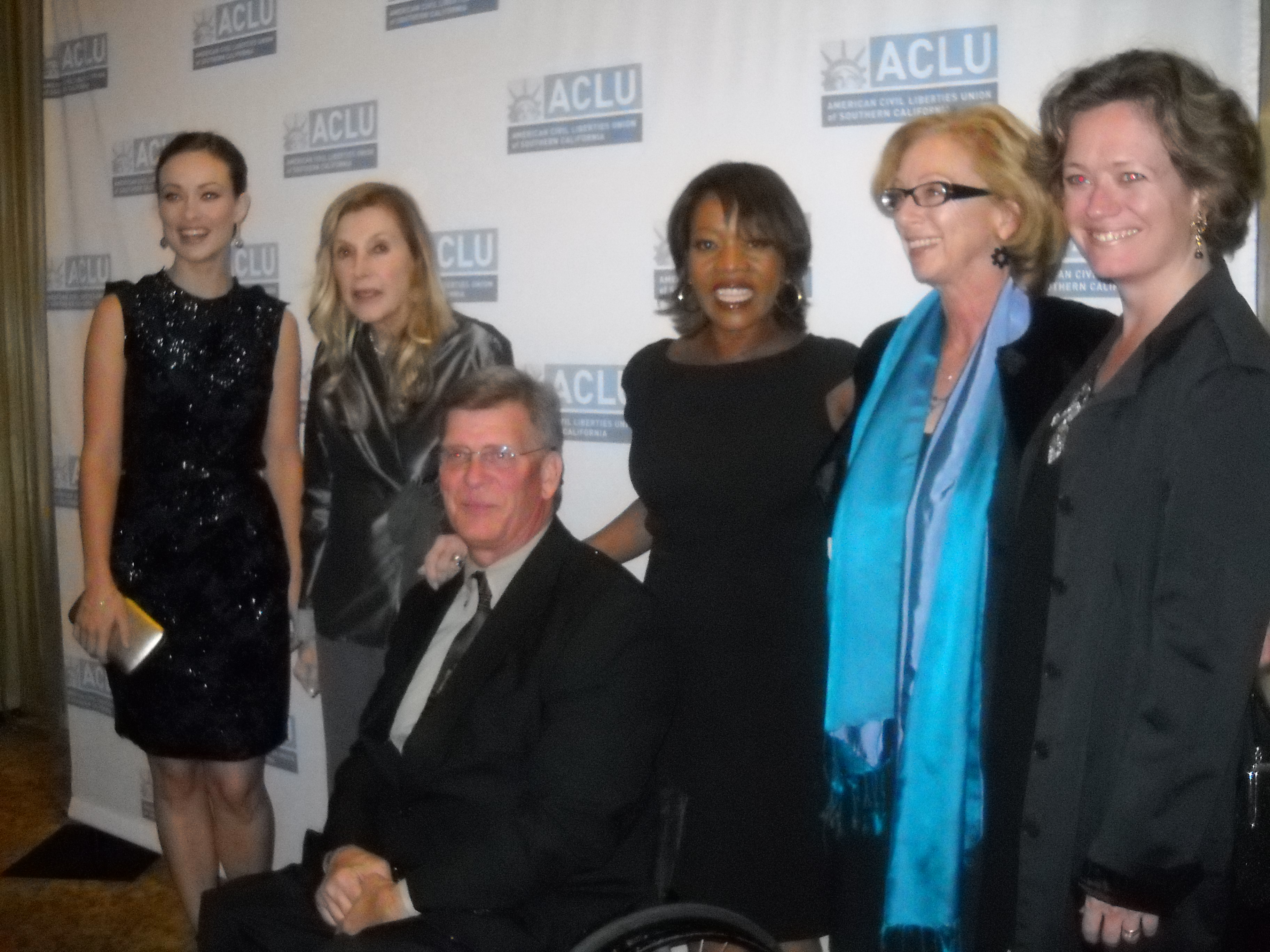 Alfre Woodard supports the Sundance Institute by presenting them with the ACLU/SC's 2009 Bill of Rights Award


(January 1, 2010) - The American Civil Liberties Union of Southern California (ACLU/SC) recently held its 2009 Bill of Rights Awards where Steve Schnur (Artwerk Music Group), Maria Elena Durazo (AFL-CIO), and Robert Redford, Michelle Satter and Cara Mertes (The Sundance Institute) was honored. The award is for people who have promoted civil liberties and civil rights through distinguished work.

"I love supporting the ACLU," said Emmy, Golden Globe and SAG Award winning actress Alfre Woodard (CBS' "Three Rivers") about coming out to present The Sundance Institute with the ACLU/SC 2009 Bill of Rights Award - along with actress Sally Fields (ABC's "Brothers and Sisters") and film director Rodrigo Garcia ("The Sopranos"). "They asked me. I have a history with them serving twice as judge at the (film) labs."

The Sundance Institute, headed by Robert Redford, Michelle Satter, Cara Mertes and the leadership at the institution, flourishes and nurtures creative artists in film, theater and film music. The ACLU/SC feels that its atmosphere raises public consciousness and sheds light on civil liberties. They point out that most of Robert Redford's films explore special justice themes and his documentaries take up the causes of native rights and the public's right to a healthy environment.
The Sundance Institute is currently the world's most important venue for independent feature and documentary filmmakers. Founding director of Feature Film Programs, Michelle Satter, is the architect of the programs that have been supporting filmmakers for 25 years. Cara Mertes is an award-winning filmmaker and executive producer who lead the Sundance Documentary Program, and Fund.

"Ten to twelve (films), out of a thousand (are picked)... they get to work on their films," said Woodard about the process.

Steve Schnur has been a visionary pioneer in music for digital platforms such as videogames. Schnur, chairman of the Grammy Foundation, promotes pushing creative boundaries, mentoring, empowerment, education of children and civil rights. Maria Elena Durazo is the daughter of a Mexican farm worker who helped to turn her union, Unite-Here Local 11, into the most active union in Los Angeles County. She made history when she became the first Latina elected to the executive board of Here International Union, as general vice president.

The Hollywood event was emceed by actress Olivia Wilde (Fox's "House"). Maria Elena Durazo was presented with the Eason Monroe Courageous Advocate Award and Randy Jackson (American Idol) presented Steve Schnur with his SCLU/SC 2009 Bill of Rights Award.

For more on the ACLU of Southern California log onto
www.ACLU-SC.org
.
(Photo Credit: Eunice Moseley)
Boney James is in a class by himself with new project 'Send One Your Love'


"I wanted to do something different," award winning saxophonist Boney James said about his new CD "Send One Your Love" (Concord Records). "Normally I let it flow, this time I had a concept in mind. The saxophone is a sexy instrument so I knew I wanted to record some of the greatest love songs. I'm a child of the 70's...make-out songs!"
That's exactly what Boney gives on his 12th solo album. Credited for helping to create Contemporary Jazz, James has sold over 3 million CDs and garnered a Soul Train Award, three Grammy Award nominations and a NAACP Image Award nomination for is music. On "Send One Your Love" you get that Boney Jazz style sax playing on such selections as the Stevie Wonder title track.
"I'm just doing my best to make music," Boney pointed out. "I'm a Contemporary person too. I love R&B and I love the sax."
The combination was a winner from the start. Eight of his solo releases reached number one on the Billboard Contemporary Jazz Charts. He has appeared as a guest on projects for Mary J Blige, Faith Evans, George Benson, Anthony Hamilton, Jaheim and Angie Stone - just to name a few.
My favorite cuts on the CD include "I'll Be Good to You" because Boney takes off on it and it is supported by some sweet piano playing thanks to Tim Carmon; "Wanna Show You Somethin'" is written by Boney James; "Hold on Tight" for its smooth romantic sound that is supported by the piano and the electrical guitar - played by Agape; "Stop, Look, Listen (to your heart)" because I love the way his sax sings the lyrics and again I love the awesome support of the piano, and I love his version of James Taylor's "Don't Let Me Be Lonely Tonight," which has some outstanding vocal support from Quinn.
Get updated concert information and heard a little from the "Send One Your Love" CD at www.BoneyJames.com and www.myspace.com/boneyjamesmusic.
January 8, 2010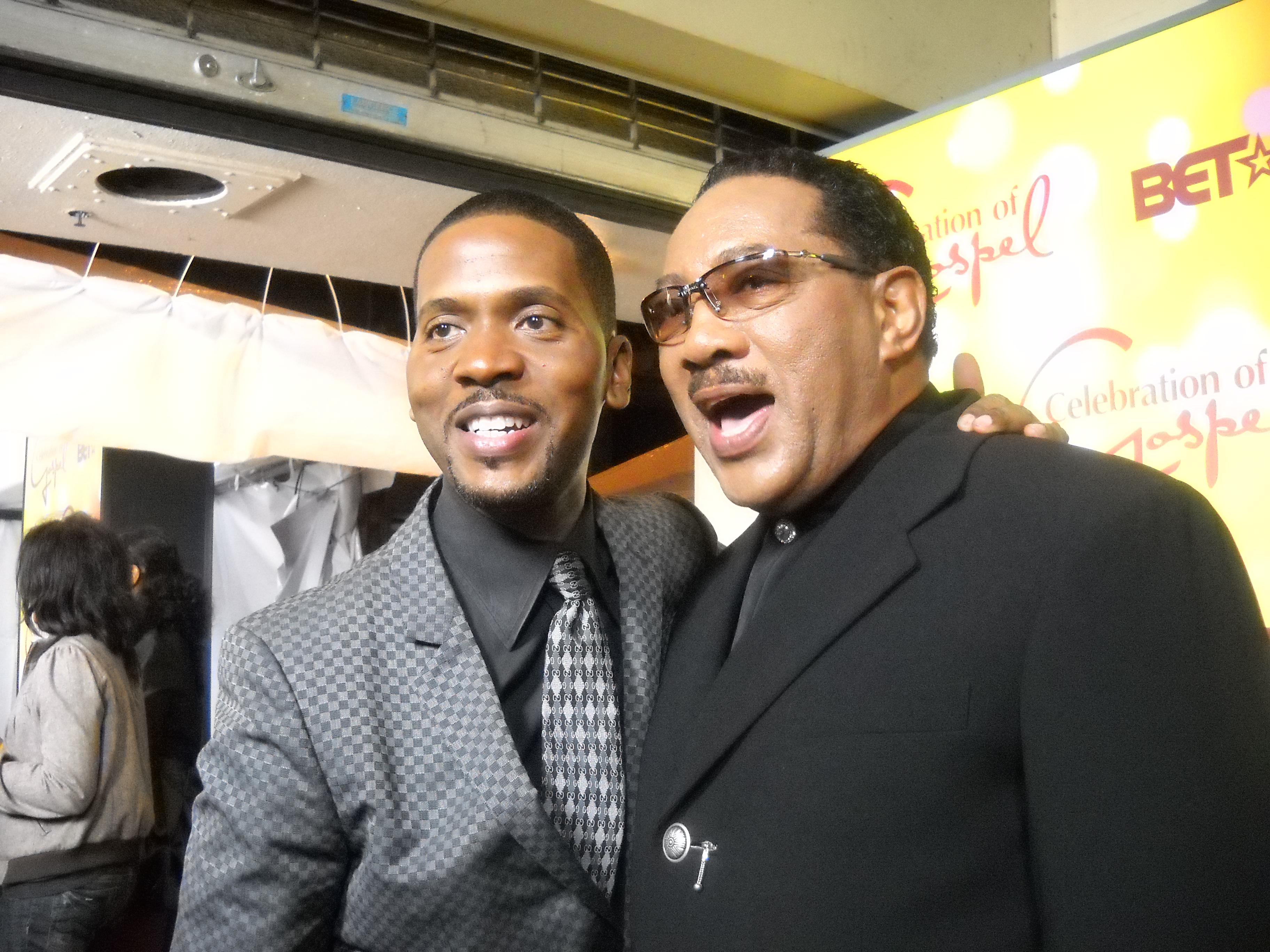 BET celebrates 10 years of Gospel with Celebration of Gospel to air Sunday, January 10th
On Sunday, January 10th at 8 p.m. ET/PT BET will air its' 10th annual Celebration of Gospel. My coverage of the red carpet arrivals was very exciting, seeing all the Gospel legends, current hit-makers and up-and-coming Gospel artists come together in support of BET, the nation's leading provider of programming for African-American viewers.
The BET 2009 Celebration of Gospel has outstanding performances by Yolanda Adams, Ledisi, and Donald Lawrence. The event was hosted again by Steve Harvey and the 24-piece orchestra was again led by musical director Ray Chew. Also performing at the Celebration of Gospel is Fantasia and her mother Diane Barrino Barber, BeBe and CeCe Winans, Fred Hammond, Kelly Price, and John Hamilton and his wife Tarsah Hamilton.
If that is not enough to certify this BET event as a Gospel celebration it also offers performances by Donnie McClurkin, Pastor Shirley Caesar, Marvin Sapp, James Fortune & FIYA, Tye Tribbett & Greater Anointing, Dr. Bobby Jones, The Rance Allen Group, BET Sunday Best winner Y'Anna Crawley, and The City of Refuge P.S.A.L.M.S. Choir.
Celebrities that came out in support who graciously stopped by the red carpet includes BET's College Hill's Dorian Renaud, actress Elise Neal, singer/dancer Judith Hill (Michael Jackson), Kelly Chapman, Papa San, Deleon Richards-Shiffield, and Bishop Noel Jones (Pastor of the City of Refuge Church).
When I asked Bishop Jones to give some words of encouragement to those having a hard time because of the economy he said, "One of the things you have to remember is that it's not what you have, but who you are. If you don't lose yourself, you can recover."
Dr. Bobby Jones was asked by me what he listens to when he is in his car and he didn't take sides, he said, "Everything I can get my hands on. I don't make differences in what's out there...you don't make differences in God's Word."
That reasoning is why I love all types of Gospel music, it's His Word that is important, which is why I love Shirley Caesar because she sings all types of Gospel.
The 2009 BET Celebration of Gospel is produced by Stephen Hill, president of music programming and specials/BET, Lynne Harris Taylor, vice president of specials/BET, and Geovanni Brewer, executive producer.
For more information on the show please log onto www.BET.com/COG. (Photo Credit: Eunice Moseley)
Karima Kibble breaks from sisters to release her debut solo CD, 'Just Karima'


"I didn't set out to sing a certain sound," Contemporary Gospel artist Karima Kibble said about her first solo project "Just Karima." "I asked God to give me the sound. I listened to it and said that's good!"
Karima Kibble came into the Gospel music business as part of a group of sisters, Virtue. She recently formed her own label Life Music Recordings in partnership with N Season Records to release her debut solo project "Just Karima." To me her singing style is reminiscent of a mixture of Christina Aguilera and Britney Spears.
"I didn't feel like I could do it...without my sisters, God said, 'Step out.' I didn't think I could write and He said, 'Be Obedient.'"
The project offers 11 selections with the support of such producers as Styalz Fuego, Terrell King, Debra Killings, Sean "Santana" Cooper and Rodney East. The first single is "So Happy."
My favorite cuts on this New Orleans native's CD include "Light" because of his Urban Hip-Hop feel; "Forecast" has a Pop sound that makes you want to get up and dance in the Spirit; "Just to Know" because of its piano support and its lyrics - a beautiful testimony, and "Hold Me Back" which has an Alternative Pop vibe.
To learn more about this hot young Gospel artist log onto www.myspace.com/musicbyKarima, www.facebook.com/karima.kibble, www.MusicByKarima.com and www.Twitter.com/KarimaMusic
January 15, 2010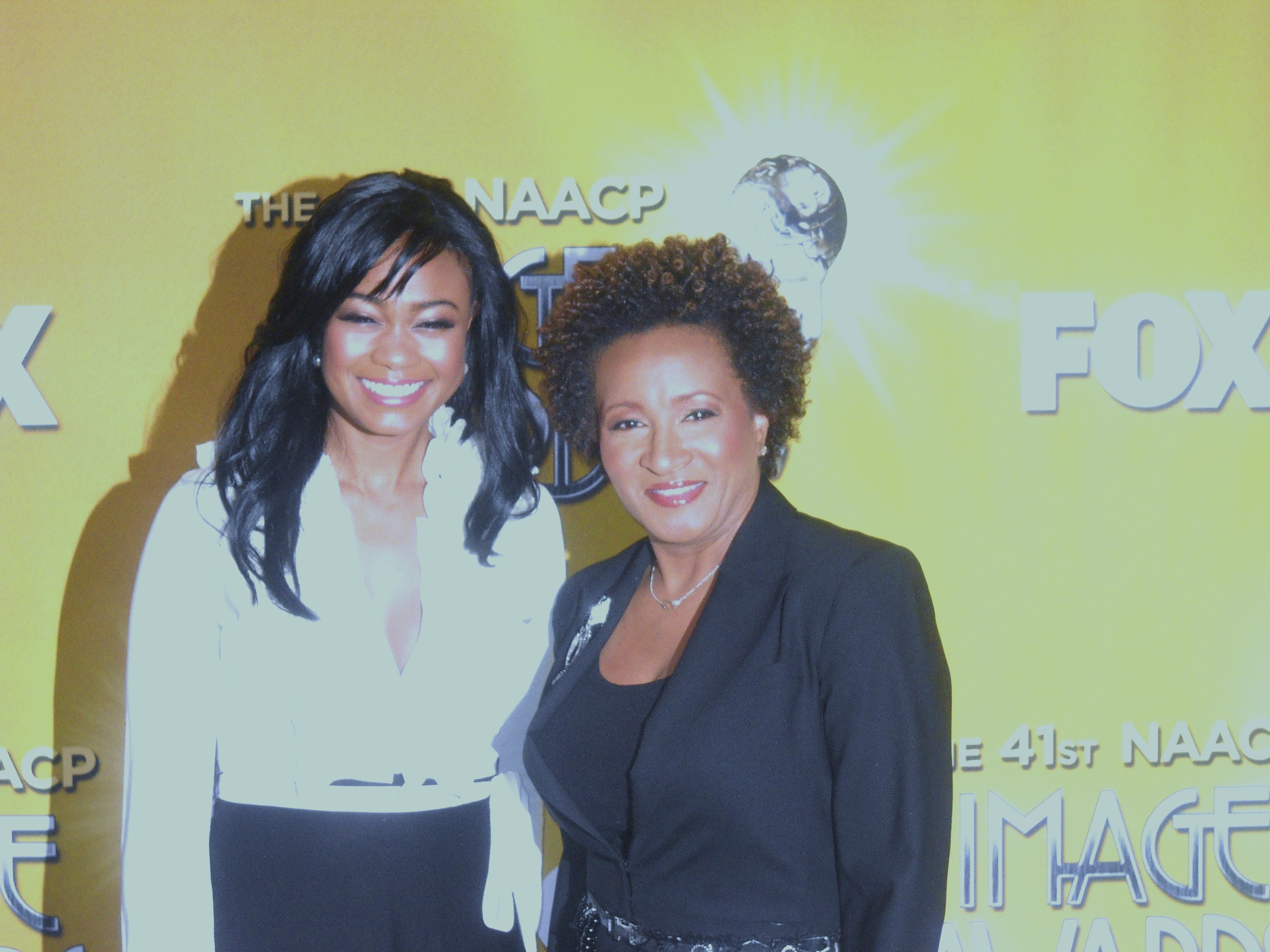 Precious, Invictus and The Princess and the Frog lead in the 41st NAACP Image Award nominations

Last week in Beverly Hills the NAACP announced the nominations for its' 41st Image Awards - Precious, Invictus and The Princess and the Frog lead with the most nominations. Announcing the nominations were Wanda Sykes ("The Wanda Sykes Show"), Taye Diggs ("Private Practice"), Tatyana Ali ("The Young and the Restless"), Michael Strahan ("Brothers"), Kyle Massey ("Cory in the House"), and Chris Massey ("Zoey 101").
Vicangelo Bulluck, executive producer of the telecast and executive director of the NAACP Hollywood Bureau and Clayola Brown, chairman of the 41st NAACP Image Awards hosted the red carpet event.
"This is our 15th year on Fox," Vicangelo said about where the 41st NAACP Image Awards will be aired on Tuesday, February 26, 2010 at 8:00 p.m. ET/PT. "We had over 1,200 submissions."
"The theme is 'One Nation, One Dream,'" Clayola added about this year's Image Awards. "The NAACP is the oldest and largest civil rights organization. The Image Awards is the major fundraiser for the NAACP thanks to our sponsors Ford, Chrysler, Sprint and FedEx."
Lionsgate's Precious lead in nominations with seven for "Outstanding Motion Picture," "Outstanding Actress in a Motion Picture" - Gabourey Sidibe, "Outstanding Supporting Actor in a Motion Picture" - Lenny Kravitz, "Outstanding Supporting Actress in a Motion Picture" - Mariah Carey, Mo'Nique and Paula Patton, and "Outstanding Independent Motion Picture." Both Invictus and The Princess and the Frog follow with two nominations each. Warner Bros. Pictures' Invictus received nominations for "Outstanding Motion Picture" and "Outstanding Actor in a Motion Picture" - Morgan Freeman. Walt Disney's The Princess and the Frog received nominations for "Outstanding Motion Picture" and "Outstanding Actress in a Motion Picture" - Anika Noni Rose.
For the complete list of nominations for the 41st NAACP Image Awards log onto www.naacpimageawards.net/41/nominees-and-voting/nominees. (Photo Credit: Eunice Moseley)
Latin Jazz guitarist Lawson Rollins releases 'Espirito' January 19, 2010 through Baja/TSR Records


"It's Portuguese for spirit," said Latin Jazz guitarist Lawson Rollins about his newest CD project "Espirito" on Infinita/Baja/TSR Records. "World Music to me is all about bringing together different music styles in some kind of unity. I tend to migrant to Latin - Middle Eastern, the birth place of the guitar."
World Music is the best description of what "Espirito" has to offer. On this 13 track project you hear cultures such as Spain, Brazil, Cuban, Persian, Afghanistan, Indian and U.S. Lawson wrote all the compositions on this, his second, solo project and co-produced it with Shahin Shahida and Dominic Camardella.
I had so many favorites on this CD because I love the guitar and the Latin culture. These favorites include "Rumba del Soul" for its lovely violin support giving a Country music meets Latin music feel and it also has some great horn support thanks to Jeff Elliot; the title track "Espirito" again for the horn support and how Lawson gets a little crazy on his guitar; "Cape Town Sky" has an African driven vibe to it and I love the electric guitar support from Shahin giving it almost funky Latin sound; "Cape La Martinique" because the violin almost sings lyrics and you can also hear Rollins' fingers do a dance on his guitar; "Blue Mountain Bolero" reminds me of music you would hear in a old western film and then it turns into a Latin number, and "Shadowland" because of the sweet flute playing by Richard Hardy, it has a Africa meets Latin music feel to it.
"I left room for improvisation," Lawson pointed out. "I am not interested in an album of wall to wall guitar. It's almost like a director of a movie with all kinds of eager actors. I am kind of the director."
Rollins started in the music business as part of a duo Young and Rollins (with Daniel Young) which became an international renowned touring act. On "Espirito" Lawson also has the support of Charlie Bisharat on violin; Justin Claveria on saxophone; Randy Tico on bass; Dominic Camardella on keyboard, and Dave Bryant on drums.
For more information on Lawson Rollins or to hear a little from his "Espirito" CD log onto www.Infinitarecords.com, www.LawsonRollins.com or www.myspace.com/lawsonrollins.
January 22, 2010

Tatyana Ali to star in the Martin Lawrence sitcom 'Love that Girl' to air on TV One



Best known for her role as Ashley Banks on the sitcom "The Fresh Prince of Bel-Air" Tatyana Ali, who now appears as a regular on CBS's "Young and the Restless" as Roxanne, is now starring in a new sitcom "Love That Girl." On January 19, 2010 the Martin Lawrence sitcom will premier on TV One at 9 p.m. Four episodes, acquired by TV One, will air from January 19th - 21st.

"Love That Girl" was created by Bentley Kyle Evans - responsible for such hits as "The Jamie Foxx Show," "Full House" and "Martin" - and produced by Jeff Franklin ("Full House"). The show is about the trials and tribulations of a newly divorcee (Tatyana) as she moves back to Southern California to work with her father (Phil Morris) in the real estate business. Alphonso McAuley (Fat Albert) co-stars as her unemployed brother and Kendyl Joi (Life) plays her best friend.

Singer/songwriter Raphael Saadiq's 2008 single "Love That Girl" serves as the show's theme song. In fact, the sitcom was filmed in Saadiq's Blakeslee Recording Studios.

"He approached me (Bentley), told me the idea ...and I loved the script, loved the character...a coming of age story," said Tatyana Ali about her involvement in the "independent" series. "It's very much a family comedy sitcom. Her brother's out of work...there's her best friend and the friend next door."

Bentley Evans also enlisted the help of his sister Stacey Evans Morgan ("The Parkers") as producer-writer; his nephew Nile Evans ("Wild 'n Out") and brother Lamont Evans as writers; his wife Valicia Evans as set designer, and Anastasia Ali as co-producer. Evans, Martin Lawrence, Saadiq and Trenten Gumbs serve as executive producers.

A graduate of Harvard with a bachelor's degree in Government and African-American Studies Tatyana has two siblings Kimberly and Anastasia - who co-owns NazraH Entertainment which produces the www.BET.com web series "Buppies."

Born in Brooklyn, New York on January 24, 1979 Ali obtained her first acting role at the age six on Sesame Street. Then in 1990 she obtained a co-starring role on "The Fresh Prince of Bel-Air."

"After high school I didn't feel like I was finished," Ali said about the decision to go to college. "It is something no one can take from you. If you have the education you can turn your dreams into reality."

As a vocalist her first national performance was on "The Fresh Prince of Bel-Air" and in 1999 she released her debut CD, "Kiss the Sky," which went gold. Tatyana is currently working on her sophomore CD which is to be produced by Johnny J (Tupac).

In 1995 Tatyana won an NAACP Image Award for her work on "The Fresh Prince of Bel-Air" and recently receive a 2010 NAACP Image Award nomination for her work on "Young and the Restless."
To learn more about Tatyana or "Love That Girl" log onto www.TatyanaAliOnLine.com or www.myspace.com/TatyAli.
January 29, 2010

The prodigal daughter comes home in the Warner Bros' film 'Preacher's Kid,' hits theaters January 29, 2010
By Eunice Moseley

"It's a wonderful journey of a father finding himself learning to trust," said actor/director/producer Clifton Powell about the new Warner Bros. feature film Preacher's Kid that hits theaters on January 29, 2010.
The film stars Latoya Luckett a platinum-selling singer and co-founder/former Destiny's Child member. Latoya plays Angie King who dreams of fame and the lime-light. Her father, a minister, is dead-set against such a dream taking her out into the world.
Rebellious and in search of her dream she leaves home and joins a traveling Gospel show. Through circumstances - that normally occur in the music business - she learns how hard that life can be and how important family support is to a happy and fore-filling life. Clifton Powell plays Ike, her hard-nose road manager who tries to protect her.
"All mothers, fathers, sons and daughters should see the film, it's very moving," Powell added. "I have a 17 year-old daughter. She's a good girl, but a teenager, so the storyline did attract me."
Clifton said Stan Foster, the films' writer and director approached him with the part. Fosters work include T.D. Jakes' Woman, Thou Art Loosed. Also starring in the Preacher's Kid is Grammy Award nominee Trey Songz, R&B singer/songwriter Tank, Sharif Atkins (USA Networks' "White Collar"), Gregalan Williams (Remember the Titans), Essence Atkins (TBS's "Are We There Yet"), and Gospel singer Kierra "KiKi" Sheard.
Powell started in the entertainment business as an actor appearing in such films has House Party (1990), Bill Duke's Deep Cover (1992); Rush Hour (1998), Menace II Society, Next Friday, Lockdown and Bones (all in 2000); Never Die Alone, Ray and Woman thou Art Loosed (all in 2004). In television Clifton has appeared in "The Jamie Foxx Show," "NYPD Blue," "House" and "CSI." As a director his work includes There's a Stranger in my House (2009) starring Vivica A. Fox and Man of her Desires - a comedy starring Jackee Harry, Dave Hollister and Shirley Murdock.
For more on the Gener8ion Entertainment/Warner Bros Pictures' feature film "Preacher's Kid" log onto www.PreachersKidMovie.com.
Le Kat takes you back in time with her new CD project 'Boudoir Rouge'


Deeply rooted in her style and music is the 1930s, Le Kat (Kathy Lester) recorded a CD project titled "Boudoir Rouge" that takes us back to that period. The CD offers vintage Jazz, Moody-Blues, Cabaret and Pop selections. Even the cover of the actual CD looks like a vintage 45 vinyl record.
"This is pretty much my style...I'm inspired by Hollywood and Jazz. It's like my alter ego," singer/songwriter Le Kat said. "I so wanted to live in that time. People say I ooze sex and I don't try."
Well the title of the CD, "Boudoir Rouge," is an excellent description of her music style and image, but I must say even though it's "oozing sex" Le Kat seems to come out looking like a very classy lady. Appearing on the CD with her are Tabanou (guitar/keyboards); Aaron Kaplan (guitar/banjo/mandolin), Brett Simons (bassist), Doug Webb (saxophonist/clarinet), Larry Williams (trumpeter), David Langlois (percussion/washboard), Jimmy Levine (pianist), and Mark David (drummer).
"I wanted to re-create the sound," said Le Kat about using a live band.
My favorite cuts on the "Boudoir Rouge" CD include "Mista Twista" for its Be-Bop sound and I love the horn support of Doug Webb; "River" for its club feel; "More" for the upright bass used by Brett Simons - it really takes you back in time, and "I Need a Man" for her very passionate vocals - plus I also love the horn.
"The songs I write are usually actual people's experiences," Le Kat added. "'Desire' is one of my favorites and 'River' ...I was very moved when I wrote it, I felt the world was so troubled. I was moved by the intolerance in this world."
For more information on Le Kat or her CD, "Boudoir Rouge," log onto www.LeKatMusic.com.
February 5, 2010
Grammy Award winning Soweto Gospel Choir brings 'Grace' with new CD project on Shanachie Entertainment
"It was like mind-blowing. At first I couldn't believe it," said Sipokazi Nxumalo, one of 19 founding members of the Soweto Gospel Choir, about winning their first Grammy Award. "There are 26 members (including band and dancers) and 90% of us have been together since the beginning. Seven or eight have moved on..."
The Soweto Gospel Choir began in 2002 when the groups' executive producer, Beverly Bryer, and musical director, David Mulovhedzi, held an audition in Soweto to form an "all-star" choir. The result is a choir that won a Grammy Award with their second CD project, "Blessed," in 2005 - their first CD project "Voices from Heaven" was released in 2004. Last year they released a CD/DVD titled "Live at the Nelson Mandela Theatre Grace, Inc." which garnered them a Grammy Award nomination.
In 2010 the World Music choir released "Grace" on Shanachie Entertainment. The 19 selection CD is certainly another award winning album. The harmony is almost perfect - if there is such a thing. To also hear that old-time Traditional Gospel on the same project as Traditional South African Gospel was truly refreshing and brought back memories of my grandfathers church.
" The awards they just keep us going," Sipokazi said about all of the accolades they have received.
The Soweto Gospel Choir, aside from performing for Mandela, appeared with Peter Gabriel on "Down to Earth" which appeared on the Disney/Pixar film Wall-E; performed with Celine Dion during her "Taking Chances" tour in South Africa (2008); performed with BeBe Winans and Kirk Franklin, and in 2009 they performed at the Academy Awards singing with John Legend.
The Soweto Gospel Choir is also proud of their work with their foundation which works closely with orphans and victims of AIDS.
"The charitable foundation we founded is our success," said Nxumalo. "There are eight organizations (in South Africa). There is no government funding or very little. They have no food, no blankets, medication...our foundation can help with such things."
The Shanachie Soweto Gospel Choir CD, "Grace," is a must to have. I had many favorites on this project which includes "Kae Le Kae" because of its gutsy lead singer that over laps the beautiful male vocals that are both supported by that harmonic Soweto choir; "Mangisondele Nkosi Yam" a traditional Gospel selection; "Bridge Over Troubled Water" with leads by Sipokazi Nxumalo, has a very soulful and gutsy sound and I love them singing in English; "Muphulusi" a traditional South African Gospel selection; "Ndikhokhele" because of its' almost perfect harmony; "Put Your Hands Medley" a traditional American Gospel selection; "Voices on the Wind" a Contemporary Gospel cut; "Oh! It is Jesus" again I love them singing English, with that African accent and plus this is yet another traditional Gospel song; "Ave' Maria" because not only do I love the male vocalist but I haven't heard this beautiful song in so long, and the title track "Grace" which has a bit of Jazz influence thanks to the piano and electric guitar support.
The Soweto Gospel Choir is currently on tour in the U.S. to promote the CD release of "Grace" that ends in March. For more information on the U.S. tour or the Soweto Gospel Choir log onto www.SowetoGospelChoir.com or www.myspace.com/sowetogospelchoir. (Photo Credit: Lorenzo de Nozzi)
Saxophonist Michael J. Thomas brings the beat of the city with his new CD release


Even though he was raised around country music - growing up in Kentucky - and heard R&B music from his parents that consisted of Stevie Wonder and Earth, Wind and Fire, Michael J. Thomas was drawn towards the saxophone and Jazz. On March 2, 2010 Thomas releases a new CD project, "City Beat," on Harbor Breeze Music.
"I'm from the country originally...and any opportunity to go to the city I took, " laughs Michael about the title of the project. "It's something about the city that I love...the hustle and bustle...I like it."
His love for the sounds of the city is evident in his new CD project because honestly while listening to it that is exactly what I see in my mind, the comings-and-going of city life.
"You can go to a restaurant in New York at 2 a.m.," Thomas points out. "The town I live in everything shuts down at 9 p.m."
Michael said music was all that he ever wanted to do and though his music is classified as Jazz he has been influence by Michael Jackson, Prince and Brian McKnight.
"My last album was a Gospel album," Michael J. informed me.
Michael, who has a large following in Japan, is backed by some awesome musicians that consist of Eric Lampley on bass; Jonathan Davis on drums; Diki Ross on keyboard; Shannon Wallace on electric guitar, and Paul Scurto on electric guitar/trumpet.
I have so many favorites on this CD. I will try to list a few cuts that stand out which includes "Pretty Skin" for its Smooth Jazz feel, "Mind Your Step" which has a bit of a funky flavor to it with a layer of Smooth Jazz; "Cali Trippin'" where everyone gets a little crazy - Diki on piano, Paul on Trumpet, Shannon on guitar and of course Michael on sax; "Midtown Manhattan" gave me a night club feel; the title track "City Beat" for being a bit sassy, and the Michael Jackson cover "Billie Jean" because I love the "intro" before the cover and I love the way he has his sax singing the "Billie Jean" lyrics.
For more information on Michael J. Thomas and his "City Beat" project log onto www.MichaelJThomas.net, www.myspace.com/michaeljthomas and www.facebook.com/smoothmichaeljthomas.
February 12, 2010
'Who Knew' KeKe Wyatt's newest project is full of hot Pop and R&B
The lady who came to us via multi-platinum singer Avant on his single, "My First Love," Ketara "KeKe" Wyatt is back with her fourth CD project "Who Knew?" on Shanachie Entertainment. KeKe has been waiting a while for a new project release, which is slated for February 23, 2010.
"I have been knowing them for years," KeKe Wyatt said when asked about securing the very talented producers/songwriters The Underdogs on the project. "I said ya'll come on! Me and Harvey Mason (The Underdogs) did four on the CD."
Wyatt, who is diffidently showing her Cherokee bloodline on CD's cover picture, has a captivating R&B/Pop sound that's refreshing. Her talent radiates through some of my favorite songs on the "Who Knew?" project that include the title track "Who Knew?" produced and written by The Underdogs - a hot hand-clapping Pop/R&B number; "Getting' It" produced by True Storee with lyrics by KeKe is a hot Urban/R&B/Hip-Hop track that has a twist of Gospel's soulfulness - if you can imagine, and "With Out You" produced and written by L. Young where KeKe vocally takes completely off.
"It didn't take long at all," said Wyatt about recording the CD. "I wanted to do what it needed to do...I don't think this one will be held up."
KeKe is talking about what happened with her sophomore and third CD projects. Her Cash Money Records sophomore project, "Emotional Roller Coaster," and her third TVT Records CD, "Ghetto Rose," where shelved for label reasons. Now on Shanachie Entertainment, a label that has been rolling out hit CDs like crazy, KeKe Wyatt is preparing for the release of her forth CD "Who Knew?"
For more information on the new KeKe Wyatt release log onto www.myspace.com/kekewyatt.
Entertainment columnist 'Rambling Rose' authors book, 'Black America Series: African-American Entertainment in Baltimore'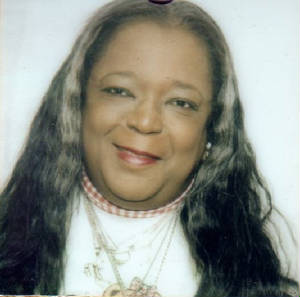 The lady that Nat King Cole wrote about in his song "Rambling Rose," entertainment columnist Rosa Pryor-Trusty, adds author to her credits - that include singer and first female concert promoter - with the Arcadia book release "Black America Series: African-American Entertainment in Baltimore." The book is a visual and educational journey of black entertainment in Baltimore during the 50s and 60s.
"The reason I did the book is to show what generations offer...see how proud black people were so you can walk with pride, stepping and smiling," columnist/author Rosa Pryor-Trusty said about her book - which took her 10 years to do. "It was more than hard work it was a labor of love. I sang and whistled 99% of the time."
Co-authored by Tonya Taliaferro for introducing Rosa to Arcadia Publishing, "African-American Entertainment in Baltimore" is available in every book store in the country, as well as having a large market in Europe. Book sales, according to Pryor-Trusty, have not decrease since it was initially published in 2003.
"I knew nothing about the computer at that time, nothing about researching online," Rosa pointed out. "It had been years since I been in the library, until this book."
Through pictures and cut-lines Rosa Pryor-Trusty, whose column "Rambling Rose" is published weekly in the Baltimore Afro newspaper (www.afro.com), takes the readers on a journey of black entertainment in Baltimore. First she introduces them to the Baltimore nightclubs (Red Foxx Lounge, Crystal Ballroom, Royal Theaters, Old Regent Theater) where people such as Cab Calloway, Louie Armstrong, Nate King Cole, Billie Holiday, Pearl Bailey, Red Foxx, Duke Ellington, Count Basie, Aretha Franklin, Sarah Vaughn and Ella Fitzgerald frequently performed and the people who frequented there to see such acts. Readers get to see and read about the famous social clubs that sprung-up such as The Sphinx Club, the Left Bank Jazz Society, the Arch Social Club and the Young Pharaohs. You get to see the famous hang-out areas such as "The Avenue" (Pennsylvania Avenue).
Rosa's book will educate the readers about the "Chittlin' Circuit, the A'rabbers and the birth of Baltimore's Marching Band steppers sometime called cadets. You will learned about successful black entertainment business stories such as Dorothy Brunson the account sales executive turned radio station owner when she brought Baltimore's WEBB Radio from James Brown.
To learn more about Rosa Pryor-Trusty's "African-America Entertainment in Baltimore" log into www.ArcadiaPublishing.com.
February 19, 2010
Judith Hill and N'dambi performances rock the NAACP Image Awards Luncheon in Beverly Hills
The NAACP held a luncheon in honor of the nominees of its 41st Image Awards at the Beverly Hills Hotel recently where singer/songwriters Judith Hill (Michael Jackson protégé) and N'dambi (Stax Records) gave outstanding performances. The 41st NAACP Image Awards will be held live Friday, February 26, 2010 on Fox 8:00 - 10:00 p.m. ET/PT.
The luncheon started with the red carpet arrivals of the nominees - Hill and N'dambi included. Those who came in support of the luncheon were Corey Reynolds of TNT's The Closer for Outstanding Supporting Actor in a Drama Series; Chandra Wilson of ABC's Grey's Anatomy for Outstanding Actress in a Drama Series and Outstanding Directing in a Dramatic Series; Gabourey Sidibe (Lion Gate's "Precious") for Outstanding Actress in a Motion Picture; Geoffrey Fletcher (Lion's Gate's "Precious") for Outstanding Writing in a Dramatic Series; Gus Hoffman of TNT's Gifted Hands for Outstanding Actor in a Television Movie, Mini Series or Dramatic Special; Texas Battle and Cassius Willis of CBS's The Bold and the Beautiful for Outstanding Actor in a Daytime Drama Series; Tonya Lee Williams and Tatyana Ali of CBS's The Young and the Restless for Outstanding Actress in a Daytime Drama Series; Def Jam artist Kristinia DeBarge for Outstanding New Artist; Xzibit for ABC's Extreme Makeover: Home Edition for Outstanding Reality Series; Mack Avenue Records' legendary Gerald Wilson for Outstanding Jazz Album; Dr. Keith Black for Outstanding Literary Work Non-Fiction (Grand Central Publishing), and Kevin Sullivan, ABC Family's Lincoln Heights, for Outstanding Directing in a Dramatic Series for the "Aftershock" episode. Others who came to the luncheon include playwright Don B. Welch and his guest Dawnn Lewis (Different World); NAACP president Ben Jealous' wife Julia who spoke on his behalf; actress/singer Ashley Arogta in support of Nickelodeon's True Jackson VP which received a nomination for Outstanding Children's Program and KeKe Palmer for Outstanding Performance in a Youth/Children's Program, and Jesse Williams of Grays Anatomy who helped to announce the nominees present.
"I am very excited about the NAACP Image Awards," said singer/songwriter N'dambi - who performed her current single, "I Can't Hardly Wait" (Stax Records). "It's time to celebrate our greatness. There's always a need to have those accolades. So it's an honor and pleasure to be here."
The other entertainer for the luncheon, Judith Hill, who performed MJ's "I Just Can't Stop Loving You," talked briefly about her experience performing with Michael Jackson during the preparation for the "This is It Tour," "It was magical. I can't put into word. He was amazing and so sweet, and his presence lit up a room. That's kind of how the whole project went."
Well she lit up that luncheon room with her emotional performance. Also on the red carpet were nominees such as Dr. Keith Black who wrote a non-fiction book about brain surgery. "I wanted to inspire people to go into math and science...to see the life of a brain surgeon and how important mentoring and parenting are."
Xzibit, who was there in support of his episode on Home Edition that received a nomination, seems out of place but glad to be there. He laughed, "I'm a musician I don't do construction... but I got to meet a lot of good people...the Hill family we built a house for. It was real."
The NAACP Image Awards to air Friday, February 26th is going to be real as well when even more nominees and celebrities will show up. As always the event will lock down the whole area, where the venue is located, as it welcomes and honor America's finest people of color.
For the complete nominee list and more information on the live telecast log onto www.naacp.org. (Photo Credit: Eunice Moseley)
Legendary radio Jock Lee Bailey's new improved and interactive EURweb.com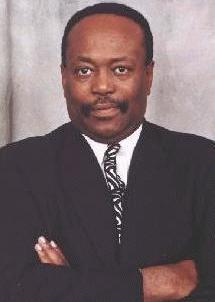 Lee "The Voice" Bailey, legendary radio jock turned Internet media mogul, recently launched a new and more interactive EURweb.com. The website was an electronic version of Bailey's radio show RadioScope and quickly became (along with his daily email blast of the same information) a major source of information on black entertainment.
"When the Internet first came along...to me it was the future," Lee Bailey said when asked what made him launch a website in the first place back in the late 90s. "It's about...communication not necessarily radio, print, website, but communication."
Bailey said all those media outlets are mainly platforms that through time and technology may change and it is those in media who understand that concept that continue to be successful. The content on Lee Bailey's www.EURweb.com is used in the same manner as the content offered by Associates Press (AP), in fact I call website and email blast, the AP of black entertainment news.
Aside from cutting edge entertainment news Lee Bailey's EURweb.com now offers more information that is constantly changing with the news, as oppose to changing each day as it did in the past. New to EURweb.com are video clips and other news media video at his "EUR Video News" stream.
"I love the computer. I always like fooling around with it," Lee said. "A lot of people my age are not into the computer. I knew what it could do. Never was afraid of it. Generations under 40, maybe 50, are not print oriented anymore. If you have a print media, big magazine will succeed, but smaller - especially minority - publications the (future) vehicle is the telephone, smart phones, phone web enabled."
Also new to EURweb.com is the feedback from the readers, now when readers comment on articles, other readers can comment to their comments directly (like with Facebook). Now EURweb.com is on Facebook.com and Twitter.com and readers can comment on articles from their Facebook (if they become a EURweb fan) and re-Twit articles to your Twitter followers.
"We will soon have in-house video," Bailey pointed out when asked about seeing all his famous interviews on video. "I have been recording for about a year now."
The website is user friendly and lots of interactive things to do, and according to Lee there is much more to come. The EURweb.com site generates easily two million visitors a month (averaging 100,000 viewers every week day). I also must add that you can find this column, The Pulse of Entertainment (www.ThePulseofEntertainment.com), weekly there at the column section of the website.
So if you haven't visited Lee Bailey's www.EURweb.com (electronic urban report) lately - or ever - you are missing a lot of good information.
February 26, 2010
Tracy Morgan and Bruce Willis make a great team in Warner Bros.' 'Cop Out'
By Eunice Moseley

I must admit Tracy Morgan and Bruce Willis pulled it off in the Warner Bros. Film "Cop Out" hitting theaters February 26, 2010. That "serious NYPD detective partnered with the wild and funny cop" scenario worked great for them. "Cop Out" stars Morgan ("30 Rock"), Willis ("Die Hard" franchise); Kevin Pollak ("The Usual Suspects"); Adam Brody ("Mr. & Mrs. Smith"); Guillermo Diaz ("Weeds"); Michelle Trachtenberg ("Gossip Girl"); Ana De La Reguera ("Nacho Libre"), and Seann William Scott ("Bullet Proof Monk").
"Cop Out" takes the similar script format as Chris Tucker and Jackie Chan's "Rush Hour" and Eddie Murphy and Nick Nolte's "48 Hours." It would seem a hard thing to do, but Brooklyn native Tracy Morgan and action-hero Bruce Willis' timing is on point. I expect to see this film become another franchise like "48 Hours" and "Rush Hour."
"Cop Out" is about veteran detective Jimmy's (Bruce) hunt for his collectible baseball card that was stolen just as he planned to sell it to pay for his daughter's wedding. The clock is ticking, a baseball collecting gangster holds the card hostage, and his wild and crazy partner Paul (Tracy) is all that stands between him and the baseball card.
This Warner Bros. Entertainment film is directed by Kevin Smith ("Chasing Amy"), and executive produced and written by brothers Robb Cullen and Mark Cullen (FX's "Lucky"). Producers include Marc Platt ("Wanted"), Polly Johnsen ("I Am Legend") and Michael Tadross ("I Am Legend").
"I walked away thinking he (Kevin Smith) is a really down to earth man and Bruce is humble, quite and a good man," said Tracy when asked about his thoughts, since working on the film, about the popular direct and the iconic actor Bruce Willis.
Tracy Morgan credits his parents for instilling in him the characteristic that allowed him to believe he could achieve what he has.
"I witness all those things (in the film). I did not want that in my life," Morgan pointed out when asked what made him seek out more than just his neighborhood. "My Father," he continued, "said, 'you got to do better than me' and my mother she refused to lose us to the street, so I learned stubbornness from her."
For more on Warner Bros' "Cop Out" log onto http://copoutmovie.warnerbros.com/.
Celebrities come out for L.A. King ice hockey player Wayne Simmonds in honor of Black History Month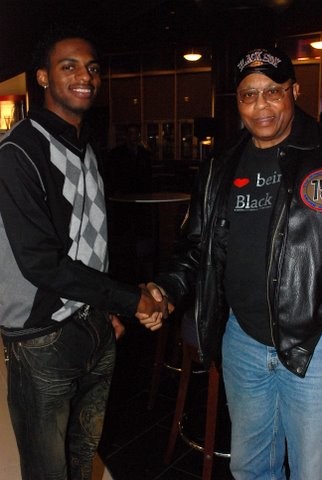 "We're here to honor a black hockey player. There are only four black players, Simmonds is one, so we are here to honor Wayne Simmonds," said actor Roger E. Mosley, best known for his role on the television series Magnum P.I., about why he was at a star filled reception at the Los Angeles Staple Center. "He sponsors programs catering to African-American kids. So we may have a few more in the future."
Rev. Jessie Jackson, MLB Hall of Famer Eric Davis, legendary singer Florence LaRue (5th Dimensions); comedian/actor Joe Torry; actress Kyla Pratt; KiKi Shepard (Showtime at the Apollo); actor Ernest Thomas ("Everybody Hates Chris"); singer Tionne Williams; celebrity trainer Sam Bell; singer/songwriter Trueful, and veteran actor Roger E. Mosley ("Magnum P.I.") were on hand to honor the only black ice hockey player on the L.A. Kings.
Wayne Simmonds is a native of Ontario and at the age of 16 he joined his first ice hockey team. Four years later he was playing for the 2008 World Junior Ice Hockey Championship. In the second part of the 2007 season he was drafted by the Los Angeles Kings and on October 14, 2008 he scored his first NHL goal.
The event was sponsored by KJLH Free 102.3 F.M. and The Los Angeles Sentinel newspaper. Any proceeds went to benefit The Challengers Boys & Girls Club.
For more information on this history-making 21 year-old NHL ice hockey player log onto his MySpace at http://www.facebook.com/pages/Wayne-Simmonds/172720684081. (Photo: R&B singer/songwriter Trueful and actor Roger E. Mosley. Credit: Donald Carraway)
March 5, 2010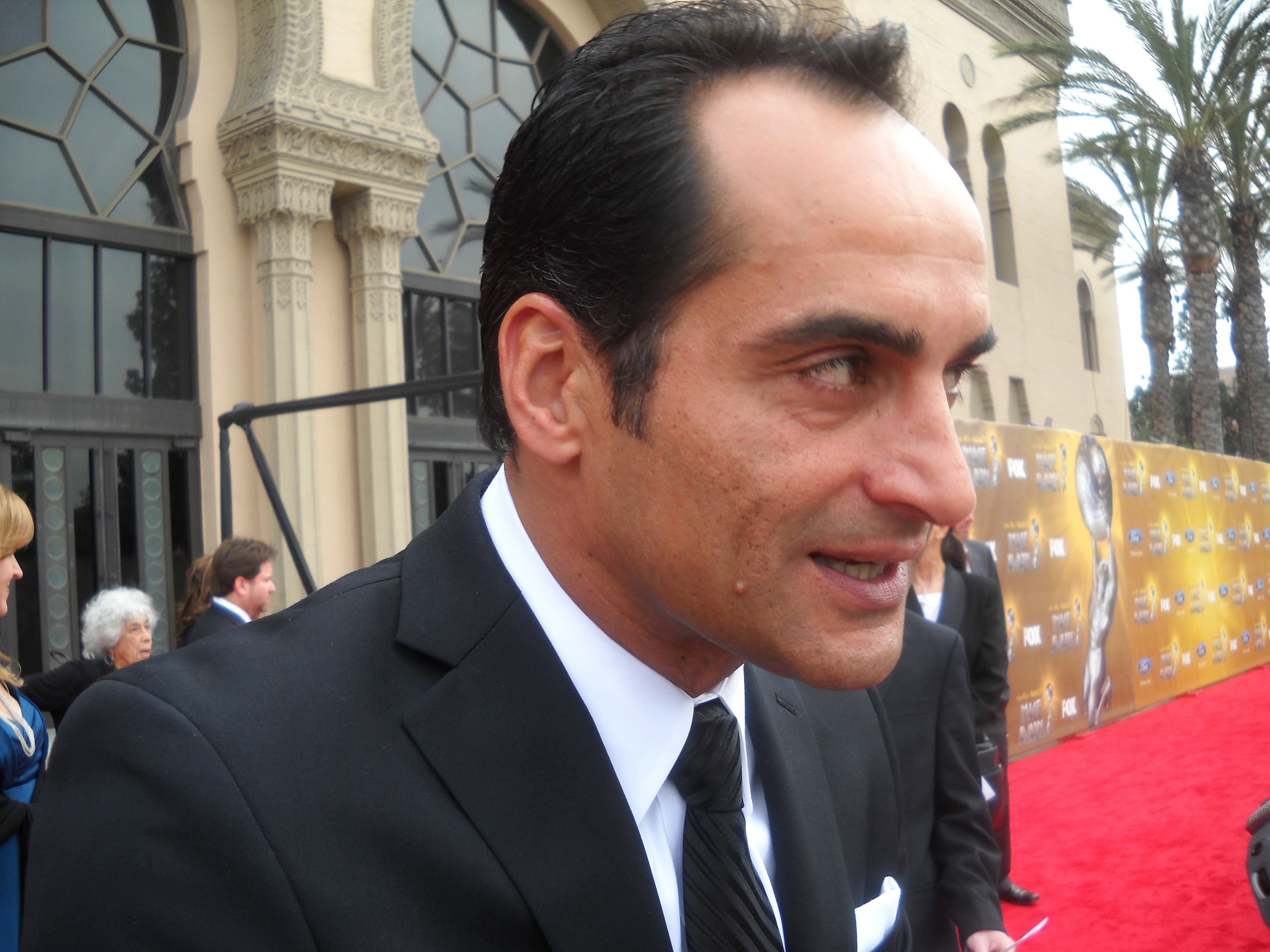 Backstage at the 41st NAACP Image Awards was as entertaining as the onstage live show

Held at the Shrine Auditorium in Los Angeles, the 41st NAACP Image Awards was just as entertaining backstage as it was live onstage because of all the winners that were there mingling. Hosted by actress/singer Anika Noni Rose (Princess and the Frog) and actor/author Hill Harper, who won Outstanding Actor in a Drama Series, the show went as planned until the end when Lee Daniels wanted to share his Outstanding Directing in a Motion Picture win with Tyler Perry, executive producer on the project.
"This is my third year at the end of this season," said actor Anthony Anderson (Law & Order). He joked about his nomination in the same category as Harper. "We'll see if they will give it to Hill Harper...it pays to know the president. I don't even know why I'm here ...and he's hosting too!"
Aside from Anderson, who was looking slim and trim, many of the nominees walked the press line before entering, such as Tyler James ("Everybody Hates Chris" - Outstanding Supporting Actor); CCH Pounder ("Brothers" - Outstanding Supporting Actress); winner Lance Gross ("House of Payne" - Outstanding Supporting Actor); Corey Reynolds ("The Close" - Outstanding Supporting Actor"); winner Gabourey Sidibe ("Precious" - Outstanding Actress); winner Jaishon Fisher ("Gifted Hands" - Outstanding Actor); winner Cornelius Smith, Jr. ("All My Children" - Outstanding Actor), and Eva Marcille ("The Young and the Restless" - Outstanding Actress). While others like LL Cool J, Mo'Nique, Tyler Perry, James Pickens, Jr., and Sherri Shepherd almost ran by us journalists to get early awards.
Imagine an expo, in a warehouse type structure, where in each cubicle you find NAACP Image Award winners either taking pictures or giving interviews. You may look in one to see the cast of Lincoln Heights (Outstanding Drama); Debbi Morgan (Outstanding Actress); Xzibit (Outstanding Reality Show); Keri Hilson (Outstanding New Artist); Chris Rock (Outstanding Documentary), and KeKe Palmer (Outstanding Performance).
"Every time I come here I say OK I got one (for The Wool Cap) its fine. But every time I come I just want to be...to be appreciated," said an excited KeKe Palmer backstage after winning in her category for Outstanding Performance in the Nickelodeon sitcom "True Jackson VP."
Keri Hilson, who performed with Wyclef, said backstage that, "it is so great to be acknowledged by my people, my culture." She stated that in preparing for her performance with Wyclef and Santana, that included singing Spanish, she learned that the Haitian people speak 6 -7 languages.
Aired live on Fox, the 41st NAACP Image Awards' theme this year is "One Nation, One Dream." The event was actually a week of events leading up to the awards show, which honored the artistic achievements of people of color. The event was sponsored by Ford Motor Company, FedEx, Pepsi, UAW/Chrysler, AT & T, Bank of America, Hyundai and American Airlines.
Honors were given to Wyclef Jean (Vanguard Award), Van Jones (President's Award), Clarence Avant (Hall of Fame) and Tyler Perry (Chairman's Award). For video clips of the event's red carpet arrivals and backstage action, log unto www.youtube.com/freelanceassociates or http://thepulseofentertainment.com/41snaacptimageawards.html. (Photo: Navid Negahban of "The Stoning of Soraya M." winner of Outstanding Foriegn Film)

Comedian/actor Peanutt's comedy show at The Oasis is full of 'Nutts'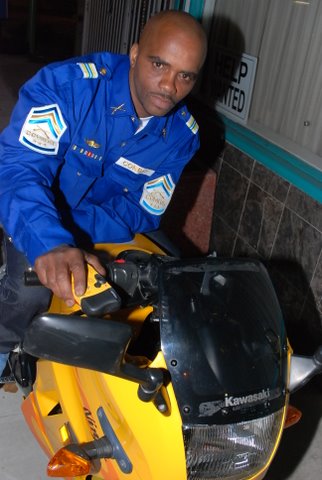 Comedian/actor Edward "Peanutt" Smith launched his weekly "Escape from the Nutt House" at The Oasis which consists of him hosting a comedy show high lighting the comedic talents of others.
"You got to know where I came from," said Peanutt when I commented on how good he looked. "I was in a street gang, on drugs, got catch up."
Peanutt explained that his drive to get away from that environment came from his father who started the first union for black stunt workers in Hollywood and his brother comedian/actor AJ Johnson.
"My brother's career motivated me," Peanutt added. "We look so much alike."
Peanutt, best known for his appearances on BET Comic View, is a natural comedian. He has mastered the skill to the point that it was like watching the teacher introducing the students. If a comedian on the line-up used a tactic and it failed, and didn't get much laughs, Peanutt - the host - used the same tactic but solicits that response the previous comedian was trying to muster. His comedy is friendly and as a result the audience, at the end of the night, was totally impressed and solely satisfied.
Peanutt's acting credentials are impressive, as well as his comedic timing, having appeared in films such as Living the Life, Baller Blocker with Lil' Wayne and Juvenile; The Night Watchman with Keanu Reeves and The Game; The Soloist with Jamie Foxx and Robert Downey, Jr., and This Christmas with Chris Brown. His comedy show takes him from Los Angeles to Louisiana to Miami.
"You have to be true to yourself," he said. "Don't let nobody tell you what you can't do. Stay focused and whatever your talent, work on it. I love Deborah French (his label owner, along with her husband Dana French) as a person. She saw something in me. Me and her husband we went to school together, so they know my background."
Peanutt's "Escape from the Nutt House" is held every Thursday at The Oasis (3310 West Manchester Avenue, Los Angeles, CA). To learn more on comedian/actor Peanutt log onto www.myspace.com/peanuttcomedy. (Photo Credit: Donald Carraway)
March 12, 2010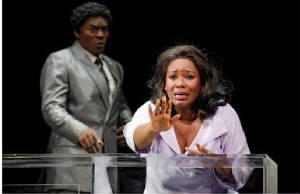 The original 'Dreamgirls' attend the L.A. premiere of the Tony Award winning musical, runs until April 4, 2010

Every little girl's dream is to be a "dream girl." That is what I said to myself (and those around me) as I watched the inspiring Los Angeles premiere of the award winning musical "Dreamgirls." The ground-breaking multi-Tony Award winning show stars Syesha Mercado (as Deena Jones), Adrienne Warren (as Lorrell Robinson) and Moya Angela (as Effie White). "Dreamgirls," which started its' tour November 7, 2009 in New York, runs in Los Angeles at the CTG/Ahmanson Theater (135 North Grand Ave, Los Angeles, CA 90012) until Sunday, April 4, 2010. The red carpet arrivals include the original "Dreamgirls," Nia Long, Kim Whitley, Kenny Lattimore and Courtney B. Vance and wife Angela Bassett.

The vocals where unbelievable, the dance routines were powerful - especially when they mixed modern dance steps with those of the original show; the backdrop was an impressive piece of movable art decorated with magnificent lighting and images; the costumes were breath-taking, and the orchestra all made the Los Angeles production of "Dreamgirls" one of the best musicals I have ever seen.

Moya Angela vocally handled the role of Effie White, effortlessly. I came to the show sure she could not touch the vocals of the original Effie, Jennifer Holliday who was there at the premiere show with fellow original Dreamgirls Loretta Devine (Lorrell) and Sheryl Lee Ralph (Deena), but Moya did just that - and more. Her performances of the legendary Broadway tunes "And I Am Telling You I'm Not Going," "I Am Changing" and "One Night Only" were so powerful it's hard to believe that human vocal cords can do such things.

Chester Gregory who plays James "Thunder" Early not only gave an outstanding performance with his dance moves and vocal range, but he also showed comedic timing as well. His portrayal of his character seemed to combine Prince, James Brown, Jackie Wilson, Otis Redding and Little Richard - it was truly amazing to see (and hear).

The Los Angeles production is produced by John Breglio and Vienna Waits Productions, with Robert Longbottom as director/choreographer - Shane Sparks is co-choreographer. Sam Davis serves as musical director.

"Dreamgirls" started as a musical project for comedian/actress/singer Nell Carter, but she decided to follow the success of her television series and abandoned the project. Tony Award winning theatrical director Michael Bennett, who started the project for Nell, received funding from David Geffen (Geffen Records), and support from ABC Entertainment and Metro Media, for the renamed project "Dreamgirls." The script was rewritten to accommodate three ladies (who could act, sing and dance) and as a result Loretta Devine, Jennifer Holliday and Sheryl Lee Ralph were casted. On December 20, 1981 "Dreamgirls" premiered and ran until August 11, 1985 - winning six Tony Awards.

Co-founder Geffen later leased the rights to DreamWorks SKG to take "Dreamgirls" to the big-screen. Jennifer Hudson was casted as Effie, Anika Noni Rose as Lorrell and Beyonce' Knowles as Deena. The movie premiered December 25, 2006 and won two Academy Awards launching the careers of both Hudson and Rose.
For more information on the Los Angeles production of "Dreamgirls" at the CTG/Ahmanson Theatre log onto
www.CenterTheaterGroup.org
.
Smooth Jazz vocalist Kathy Sanborn releases 'Small Galaxy' on Pacific Coast Jazz


With her love for music, smooth Jazz singer Kathy Sanborn delivers a personal look into her creative mind and vocal style with a sophomore release, "Small Galaxy" (Pacific Coast Jazz). The CD offers ten tantalizing selections.
"This is my second album...it's a feel good album," Sanborn said about her newest album. "I feel I have a lot to offer people to motivate them. What I want to say (with the CD) is it's a small world, that we live in a small galaxy. 'Small Galaxy"' is the first time I wrote for an album and it came out the blue."
Set to hit the streets April 6, 2010, "Small Galaxy" is full of "feel-good" songs. My favorites on the CD include "Himalaya" for its sweet Pop/Jazz feel and "Be Coolin'" because it provokes images of tropical island scenes.
Kathy Sanborn, also a pianist, said she wanted to perform since she was a child. "I would perform in the mirror. It was just in me to let it blossom. I took piano and singing lessons," she recalled.
Learn more about Kathy or hear sound clips of the CD by logging onto www.KathySanborn.com.
March 19, 2010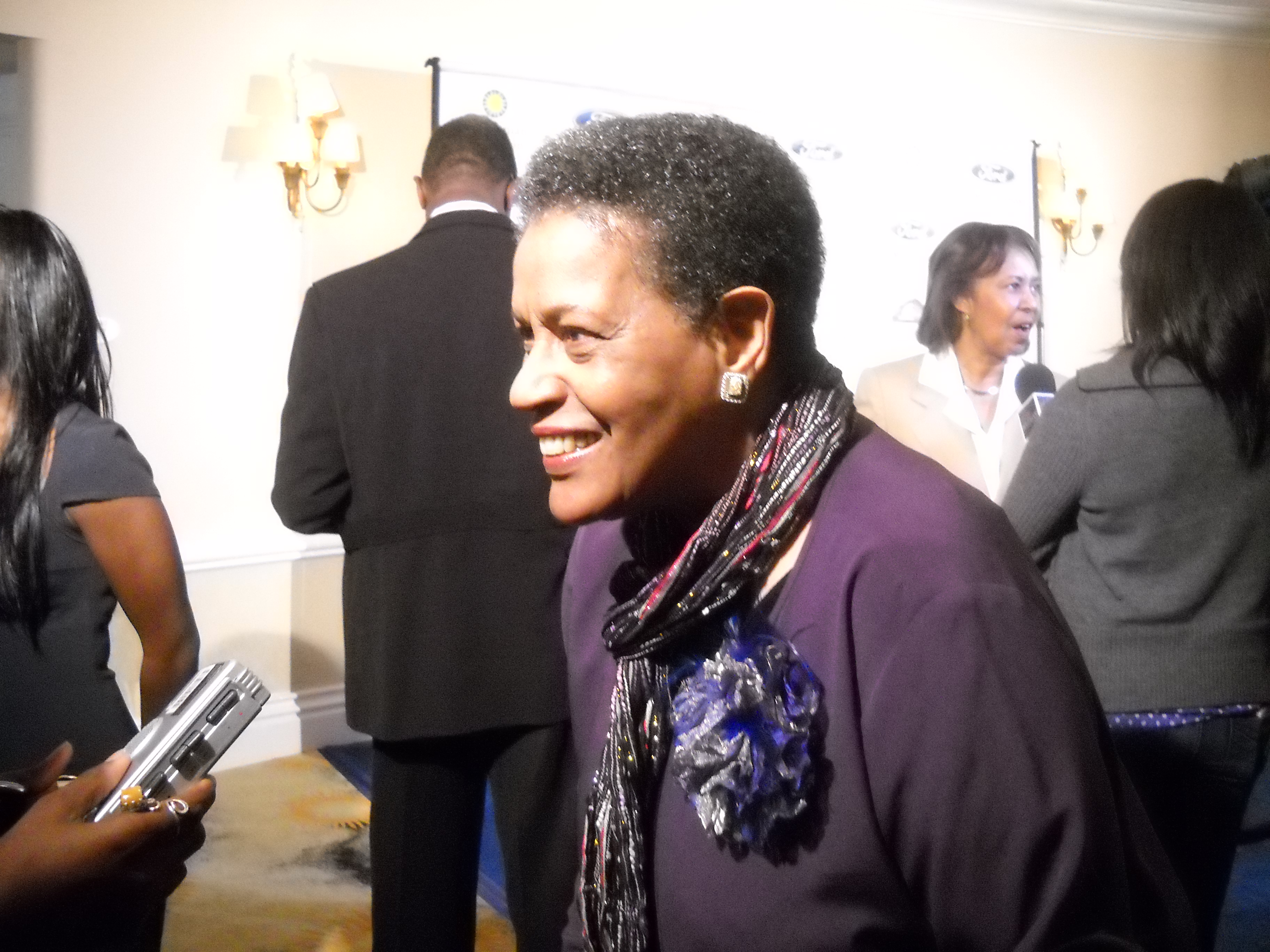 Ford's Freedom Sisters award twenty women, Myrlie Evers-Williams serves as keynote speaker

By Eunice Moseley

"There were 18 black firefighters at the time and I wanted to be a firefighter and they didn't allow women to be firefighters. So I went into the military and when I got out I persuade it," said Captain d'Lisa Davis of the Los Angeles Fire Department about her career choice and experiences as a black woman firefighter, while at the recent Ford's Freedom Sisters honors held in Beverly Hills.

The Freedom Sisters is a traveling exhibit highlighting women across the U.S. who is exemplifying dedication to social causes and humanitarian efforts in their local community. When the Ford's Freedom Sisters' exhibit arrived in the Los Angeles area, as part of Ford's sponsorship of the NAACP Image Awards, 20 women from Southern California were chosen, firefighter Captain Davis was one of the women. Also given the Freedom Sisters award that day were California State Assembly Karen Bass; actress and activist for Autism Holly Robinson Peete (HollyRod Foundation); Deputy City Mayor Miriam Scott Long; singer/actress Rev. Della Reese; news anchor Pat Harvey (KCAL - 9); former L.A. Country Supervisor Yvonne B. Burke; actress/activist Sheryl Lee Ralph for her work with HIV/AIDS awareness (D.I.V.A. Foundation); community activist "Sweet Alice" Harris; executive Denise Pines (Travis Smiley Group); Publisher Natalie Cole (Our Weekly); sculptor and painter Artis Lane; community activist Lillian Mobley; Cynthia Davis (Charles Drew University of Medicine & Science); community activist LaWanda Hawkins (Justice for Murdered Children); auto advocate Glenda Gill (Rainbow Push); community leader Charisse Bremond-Weaver (Brotherhood Crusade); child care advocate Holly J. Mitchell; youth advocate Angela B. Winston (Challengers Boys & Girls Club), and actress Loretta Devine.

"I say your name and 'pow'! She just asked me who did I come here to see and I just said Loretta Devine. We're kindred's...we're kindred souls! I say her name and she shows up," said the host for the evening, Academy Award winning actress Taraji P. Henson about Loretta Devine - who I was interviewing at the time. "You know she played my baby," Devine said about Henson. When I asked this original "Dreamgirls" (along with Sheryl Lee Ralph and Jennifer Holliday) about winning the Freedom Sisters' award Loretta said, "I am very excited. It's my first time being a part of the event. Being that I am an actress, it's wonderful!"

Actress/singer Ellia English ("Curb Your Enthusiasm" and author of "I am that I am") performed an original selection titled "Freedom Sisters." Keynote speaker at the event was former NAACP Chairman and Civil Rights activist Myrlie Evers-Williams. Myrlie is also honored as a living legend in the national Freedom Sisters exhibit; she was introduced by actress Camille Winbush ("The Secret Life of a Teenager" and "The Bernie Mac Show"). Other celebrities who came in support of the event and its honorees included actress Angela Bassette ("ER" and "How Stella Got Her Groove On") and husband Courtney B. Vance ("Law and Order: Criminal Intent" and "Flash Forward"), and NeNe Leakes ("Atlanta Housewives").
To learn more about Ford's work in the community log onto www.community.ford.com and for more on the exhibit log onto www.cincymuseum.org or
www.sites.si.edu
.

R&B/Pop artist Tionne becomes the face of Billionaire Mafia Clothing Line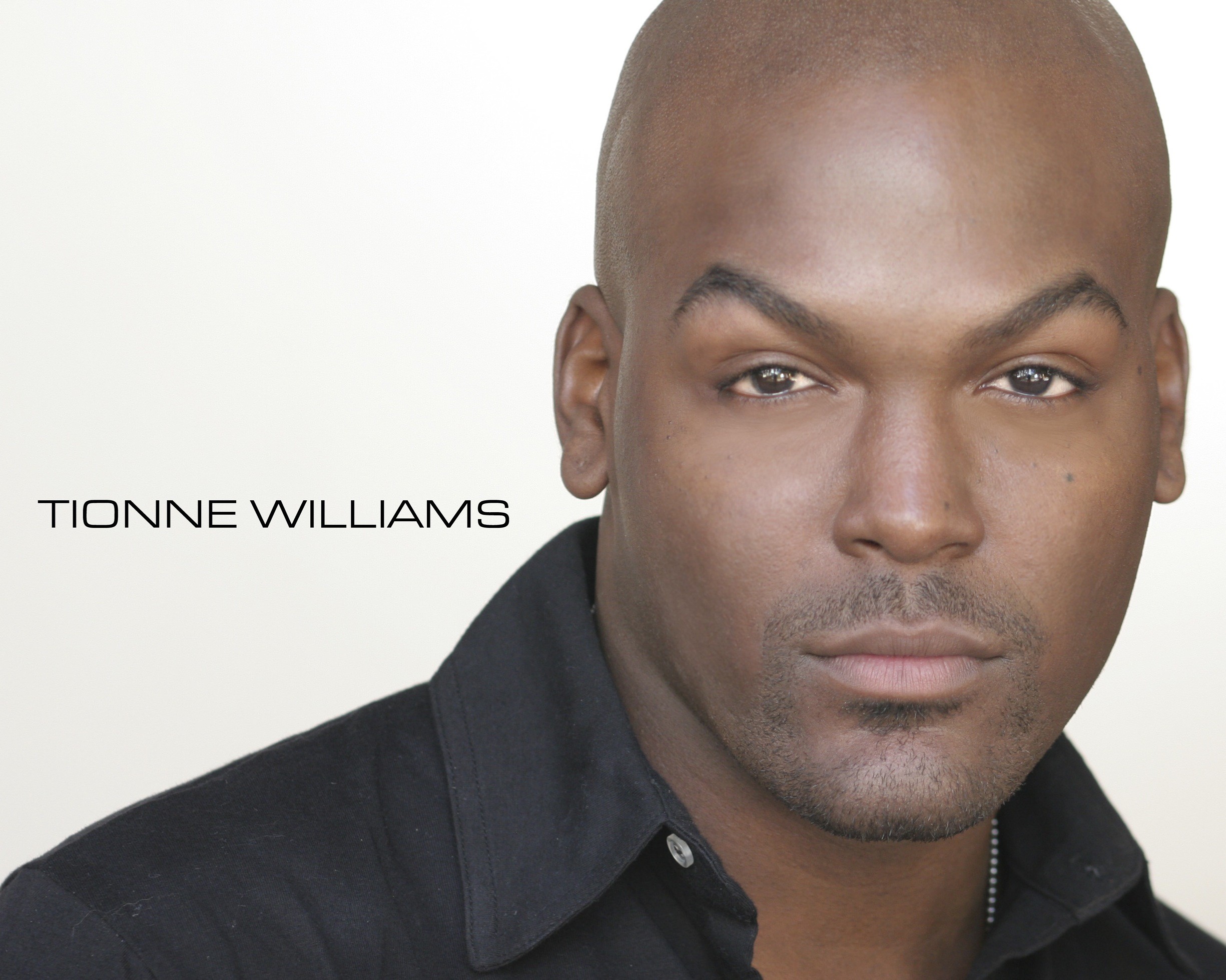 Vegas based Billionaire Mafia Clothing Line has signed on R&B/Pop singer Tionne as their spokes-model.

"Through a gentleman who was impressed with my music and my look," said Tionne when asked how he was chosen. "He was casting for models (for the Billionaire Mafia Clothing Line) and said I would be great. So far I have modeled in their fall catalog and I just came back from their Magic Show where I was celebrity guest along with platinum selling New Boyz... and Young Dro from T.I.'s squad."

Combining only the finest materials Billionaire Mafia Clothing Line redefines couture by producing highly exclusive luxury goods. The brand consists of a fierce, high-end collection of handmade apparel, infused with Hip-Hop and a Rock and Roll edge. The collection includes apparel in both men and women's sizes. Men's clothing includes t-shirts and hoodies, and women's wear includes tops, jackets, dresses, swimsuits, lingerie and more. They offer accessories ranging from trucker hats and jewelry to complete any ensemble. Unlike most other design companies, Billionaire Mafia Clothing Line maintains their own house team that creates the clothing by hand, making the collection one-of-a-kind.

Tionne is a native of Watts and has demonstrated that he can rise from poverty with hard work and perseverance. His grandmother is Gospel singer BJ Stanton. Gearing up for the release of his debut CD Tionne is currently promoting the first single "Unfreeze," produced by Jason "Jedi-1" Edmonds. The single is already climbing the charts and being added to radio playlists across the country. Recently stations KRCK-FM in Palm Springs, CA; KGGI-FM in Riverside/Inland Impire, CA; WBBM-FM in Chicago, Ill, and WNOV-FM in Milwaukee have picked up the single.

For more on Tionne's new single and upcoming album log onto his MySpace at www.myspace.com/officiallytionne and for more on the Billionaire Mafia Clothing Line log onto www.billionairemafia.com.
March 26, 2010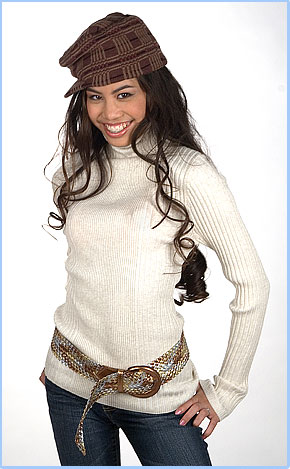 Ashley Argota, LuLu of 'True Jackson VP,' serves as judge at the Los Angeles 'Uplifting Minds II' national talent competition showcas
Actress/singer Ashley Argota, most known for her role as Lulu on Nickelodeon's "True Jackson, VP" starring Keke Palmer, will serve on the panel of judges at the Sunday June 27, 2010 "Uplifting Minds II" entertainment conference's national talent competition showcase held at the Los Angeles Convention Center (West Hall Theater) from 5 p.m. to 7 p.m. Artists will be judged in vocals, songwriting and dance for the ULMII Best Artist Award and a list of prizes donated by sponsors that include a free music video, free music track, free legal consultation, a slot as an opening act to a hot L.A. performer and much more. The showcase admission is free and it precedes the entertainment business seminars from 1 p.m. - 3 p.m., where pre-registration is required.
Ashley also started her career competing at ten years old with 200 artists at the Apollo Theater in New York for a chance to perform at "Showtime at the Apollo" as the Star of Tomorrow - and she won! Born January 9, 2010 in Redlands, California of Filipino descent, Ashley Argota was onstage since the age of three. After the Apollo win Argota travel the country in the stage production of The Lion King. In 2003 she competed in Star Search.
"My mom put me in acting class at age five" Argota said about her start in entertainment. "She said because I had lots of energy. I was singing before I was acting. I don't think I started talking first, I was singing! I met Suzanne Coston there (her manager at dePasse Entertainment Group). I was rehearsing and a lady was following me back stage she said, 'that was a really good rehearsal.'"
Ashley later joined with Moho Productions to produce her debut CD "Ashley" and her first single "Dreams' Come True" was the theme song of the Orlando Citrus Parade and she also performed it at the 4th Annual "Create Your Dreams Gala" in Las Vegas. In 2008 her career took another push as she acquired a major role on Nickelodeon's "True Jackson, VP" starring Keke Palmer (Akeelah and the Bee) as the best zany best friend. Argota also appeared on "iCarly"; a Reese's Wal-Mart commercial, and is spokesperson of Ashley Furniture stores.
"It's been a world-wind," Ashley said about her career since 2008. "No sleep and gets hectic, but I am having fun!"
As a community activist Ashley has donated her time for the Girl Scouts' "Girl-fest" in Riverside, California; Ronald McDonald House charities for disadvantaged youth, and of course on Sunday June 27th from 5 p.m. - 7 p.m. she will be serving as judge at the 11th annual "Uplifting Minds II" talent showcase, where admission is free, where she will get the opportunity to give advice on performances.
"It (volunteering) started by me doing a charity event a while ago, I had a great time. Then I did a Halloween event where I am now their "Starlight Ambassador."
For more on Ashley Argota log onto her website at www.ashleyargota.com or www.myspace.com/ashleyargota and for more information on the "Uplifting Minds II" entertainment conference log onto www.UpliftingMinds2.com.
Radio personality Doresa Harvey host the Baltimore Saturday April 17th 'Uplifting Minds II' talent cshowcase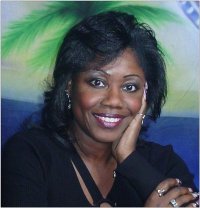 Baltimore radio personality Doresa Harvey (Heaven 600) comes back again to host the "Uplifting Minds II" (ULMII) entertainment conference's talent competition showcase, presented by The Baltimore Times. The showcase will to be held Saturday April 17, 2010 at Sojourner-Douglass College auditorium (200 North Central, Baltimore, MD 21202) from 12 noon to 2 p.m. Deadline to be in the line-up of the talent showcase approaches. Winners in the vocal, songwriting and dance categories will receive a free music video; free music track; opportunity to perform as opening act at the African-American Heritage Festival; free vocal coaching, and free legal advice from two entertainment attorneys.
Assisting Doresa hosting the showcase is Baltimore's own DJ Fatman (who is also a sensational singer). Admission to the talent competition showcase is free and takes place after the conference's ULMII entertainment business seminars held from 9 a.m. 11a.m. - pre-registration is required.
When Harvey, who is also a comedian/actress, was asked if you could donate her time once again she simply replied, "Sweetie, see you there."
Harvey started at WCAO/Clear Channel an intern in 1991 and later as a paid intern - working as a board technician. Two years later Doresa was promoted to Public Service Assistant. By 1994 Doresa was promoted again to weekend programming and also as radio personality on "Melodies of Inspiration" on Sundays at WACO/Clear Channel's V103 FM station and as a fill in for Heaven 600's mid-day shift.
Today Doresa works solely as a radio personality at Heaven 600 on her own "Doresa Harvey Show" Monday through Friday during the mid-day slots from 11 a.m. to 3 p.m. Affectionately known by her listeners as "The Mid-Day Diva" Harvey has a loving and funny personality that has garnered her such popularity that she has become the #1 mid-day Gospel personality on WCAO's Heaven 600, the #1 rated Gospel Contemporary station in the country.
Harvey is also known for volunteering her time hosting community events, such as Uplifting Minds II, and hosting fundraisers. The 11 year-old entertainment conferences have had the pleasure of having Doresa Harvey as host for 10 years.

For more information on the "Uplifting Minds II" entertainment conference log onto www.upliftingminds2.com. You can also visit Doresa at www.facebook.com/doresah1 or at www.myspace.com/themiddaydiva.
April 2, 2010
The Gospel according to Kirk Whalum is a masterpiece in motion
By Eunice Moseley

Kirk Whalum has released a two-disk CD with accompanying HD DVD of a live performance held at Reid Temple AME Church near Washington, DC titled "The Gospel According to Jazz, Chapter II." This is a collection of musical testimonies in a multitude of musical styles with an overlay of Whalum's signature sax playing. This eight-time Grammy Award nominee is sure to receive honors for this project which provokes Spiritual images that I am sure are different for everyone who listens.
"We have to remember...what we are called to do," said Kirk Whalum, a two-time Stellar Award and one-time Dove Award winner. "You put your art and heart on the line. That's what we do as artists."
Putting his art and heart on the line is just what was done that day when the Top Drawer/Rendezvous project was recorded. Kirk enlisted the assistance of the heavenly vocals of Lalah Hathaway (Stax Records); the smooth sultry vocals of Kirk's brother Kevin Whalum; George Duke on piano; Doc Powell on guitar; the vocals of his uncle sax player/vocalist Hugh "Peanut" Whalum; Kevin Whalum, III on tenor sax; Kyle Whalum on electric bass; his nephew rapper Caleb Tha Bridges; T.D. and Serita Jakes with spoken-word duet, and vocalist/keyboardist John Stoddart.
Combine all those blessings with Kirk Whalum woven throughout and you have a masterpiece in motion offering Contemporary, R&B, Hip-Hop, Jazz, Pop, and African Spiritual Gospel melodies. For me, as I know it will be for you too, just having Kirk's skills on the sax (and flute) is enough to want to buy the CD - he is the greatest horn player of our generation.
"God is pleased to participate in the creative process when we invite Him in," Whalum points out about Gospel instrumentals. "Jazz music loves to create and God is the same. I always invite God in. God is open, God is a creative God. Just because He rested on the 7th day...He wasn't finished, He didn't retire!"
Just as God's work is a "work in progress" so is Kirk Whalum who is currently attending Seminary School. This is his third "The Gospel According to Jazz" project. The first single off the "Chapter III" CD is one of my favorites on the project, "He's Been Just That Good," featuring Lalah Hathaway and written by husband and wife songwriting team Jonathan and Brandi Jackson.
My other favorites on the two-disk CD are "Fit to Battle" which had me visualizing myself in New Orleans marching to Glory, and low and behold when I read the history on the song I find Kirk wanted the listener to capture New Orleans; then there is the Celine Dion cover "Because you love me" one of those masterpieces - love that piano support as well; the Luther Vandross cover "Make me a believer," with words slightly changed by one of the featured vocalist Kevin Whalum, and Lalah Hathaway; the Charlie Chapman cover "Smile, Part I" features the vocals of Uncle Peanut, which almost brought tears to my eyes it was so sweet; the B.B. King cover "The Thrill Is Gone" which Kirk goes just crazy on and Lalah Hathaway does the same as the featured vocalist, and the Stylistics cover "You are everything" with features the spoken words of T.D. and Serita Jakes - an intimate look into their third party marriage with God.
For more on "The Gospel According to Jazz, Chapter II" log onto www.kirkwhalum.com or visit Kirk at www.facebook.com/kirkwhalum or tweet him at www.twitter.com/kirkwhalum.
Television and film producer Datari Turner is set to air a new reality show on TV One, 'The Real McCoy'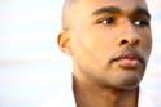 Television and film producer Datari Turner is set to air his newest reality show on TV One, "The Real McCoy," on the day-to-day life of actress and former First Lady of Turks and Caicos, LisaRaye McCoy, as she focuses on her career and her daughter Kai. The show airs Thursday April 8, 2010 at 9:00 p.m. EST.
"I have known LisaRaye for ten years now," Datari recalled about the day the subject of a reality show came up. "I always looked at her as a big sister; we've worked together and stayed in touch. I met up with her and we had lunch (after her divorce) and she had a lot to say. I have been producing a couple of reality shows and said, 'LisaRaye I think it's time for you to do a show, re-establish yourself as an actress.' She said she liked the idea and we did eight episodes."
LisaRaye is best known for her role in UPN's "All of Us" and as Diamond in the film The Player's Club with Jamie Foxx. A Chicago native, LisaRaye is also half sister of rapper DeBrat.
At an early age LisaRaye moved to Los Angeles and immediately landed roles on "The Martin Show" and "In the House." She appeared in a music video of rapper Tupac and was seen by rapper/actor Ice Cube who placed her in The Players Club, which he directed.
Aside from "The Real McCoy" Datari is also releasing his first film "Video Girl" this year about the rise and fall of a video vixen. The film stars Meagan Good, Ruby Dee, Haylie Duff and Paul Victor. Other reality shows produced by Turner include BET's "The Ultimate Hustler" and "I Married a Baller" with Tennessee Titan running back Eddie George and his wife Taj (from SWV). Future projects include a reality show starring Toccarra Jones ("American's Next Top Model" and "Celebrity Fit Club") and another film, a comedy, "Dysfunctional friends and a funeral."
"I have to fight every day," Datari said about the business of producing and creative television and film projects. "I am not where I want to be by a long shot. I made a lot of mistakes as a young producer. I was a model...I told people I wanted to be a writer and producer and they were shocked."
Well this former Ford Model has made the transition better than those who have degrees in film and production. His projects have been aired and soon-to-be released. Not only that, but he is also a regular speaker at USC's Film School.
For more information on Datari Turner or his TV One reality show, 'The Real McCoy," log onto www.facebook.com/datariturner, www.lisaraye.com or www.TVOneOnline.com.
April 9, 2020
Mo'Nique gets back to her roots with her 'Spread the Love' comedy tour with guests Rodney Perry and Tone-XBy Eunice Moseley

Comedian/actress and late night talk show host Mo'Nique gets back to her comedic roots on her "Spread the Love" tour with guest comedians Rodney Perry and Tone-X. That is the Mo'Nique I am familiar with. In my home town of Baltimore she had the night clubs on lock with her sassy comedic talent and her in your face approach to comedy - before she left for Hollywood ("The Parkers"). Still her walk, her sassy personality; her shape; her love of people and God, and even how she talks scream "I'm from Baltimore!"

"Cuss, cuss, cuss, cuss, cuss," Mo'Nique said when addressing why she uses profanity. The Oscar winner addresses that, her unexpected pregnancy and the arrival of her twin boys (now four years-old); her husband; her weight lose; winning the Oscars, and she addresses (or confesses) the "diva" rumors that went on during the promotions of the film "Precious" during her "Spread the Love" event - which I attended in Los Angeles.

I was graciously given passes to the VIP lounge where I saw some of her cast members from UPN's "The Parkers" and other projects she has appeared in - all there to support her along with myself. I sat there remembering how I cried when she left Baltimore - our hometown celebrity - because I felt I would never interview her again. I enjoyed our "conversations" that always ended up in us fellowshipping and giving God His glory and praise. Then I remembered how I cried when my interview requests still went through in covering she starring role on "The Parkers."

I remembered crying when she invited me to her house-warming party in Tarzana, California - along with a plane load of her fans and local media from Baltimore (I hear she lives in Atlanta now). I cried out to the screen when she appeared in Soul Plane, "No, Mo'Nique don't do it!" I cried when I heard about her outstanding performance in "Precious" because I knew I could never see it, hits too close to home (I am a "Precious" too). I remembered crying all night when she won the Oscar knowing that she is now in history books forever, no matter what she ever does because she is the fifth black female to ever win the award since it began in 1927 - past winners include Hattie McDaniel/Gone with the Wind, Whoopie Goldberg/Ghost, Jennifer Hudson/Dreamgirls, and Irene Cara/Flashdance. I almost started crying again back there in the VIP lounge - after seeing the "Baltimore" style comedy again, but I left with a warm heart instead, with a thought that yes Mo'Nique has "spread the love" with the laughter she inspired in us.

The "Spread the Love" tour arrives Friday April 9, 2010 in Newark, NJ, then on to Augusta, GA on April 10th and continues across the country until it ends May 22, 2010 in Bridgeport, CT. For more information on the "Spread the Love" tour with guest comedians Rodney Perry and Tone-X log onto www.aeglive.com or www.ticketmaster.com.

Bio-film on the life of Paul Robeson planned for production by Four Stars International and Nexus Films
"I think Paul Robeson is the most accomplished African-American of all time," states Richard Akel co-founder and President of Four Stars International, LLC ,the film production company producing the film based on the life of Paul Robeson. "It's about time a film was made about him. I immigrated from New Zealand. It was African-Americans that were most supportive of me and I never forgot. I have become a successful film maker and I want to give back."

Paul Robeson was a scholar (being the third black to ever be accepted to Rutgers University and a graduate of Columbia Law School); a sportsman (he earned 15 varsity letters in American football, baseball, basketball ,and track and field); an entertainer (with his bass voice his renditions of old Spirituals were acclaimed - i. e. "Ol' Man River" from the play "Show Boat"), and a civil rights activist (founded the American Crusade Against Lynching, which was supported by Albert Einstein). He was a married man to Eslanda Cardozo Goodie, known as Essie, who headed the pathology laboratory at Columbia Presbyterian Medical Center. An unusual marriage, Essie accepted Robeson's taste for extramarital affairs and considered only once divorcing him when he fell in love with a British woman. But for some reason the relationship with the British lady ended, and Essie and Paul remained together in an "open marriage" until she died in 1965 - 44 years later.

Akel along with VP/business manager Janice Hammond and director Greg Carter plan to put the life of this complicated and amazing individual in theaters everywhere.

"He was the highest earning African-American in the United States at that time," Richard points out about Robeson. "I have great expectations that it's going to be bigger than Ray and Ali (films). I respect their achievements, but Paul was all those things combined."

Four Star International, LLC, Nexus Films and Lynn Allen Jeter & Associates are producing a Paul Robeson Celebration, in honor of his birthday April 9, 1898, in Los Angeles. For more information on the Paul Robeson project email Lynn Jeter at lajass@att.net
April 16, 2010
Chris Rocks' Death at a Funeral is hilarious, will have you laughing way after the movie ends
Screen Gems presents Death at a Funeral, an American film version of the British release, to hit theaters April 16, 2010. The film, spearheaded by Chris Rock, stars Rock, Martin Lawrence, Tracy Morgan , Zoe' Saldana ,Columbus Short, Danny Glover, Loretta Devine, James Marsden, Luke Wilson and Regina Hall. Death at a Funeral is hilarious, with shocking moments that will leave the audience unable to stop laughing way after the scene has gone.

"Comedy is comedy," Chris Rock said. "Something said 'this is a Pop movie.' I thought the jokes would work in America."

Thanks to the support of the comedic talents of Tracy Morgan you will be laughing constantly.

"These are my champions," Morgan said about Rock and Lawrence. "This is the dream team."

Chris plays Aaron whose father dies. He wants to give the eulogy, but everyone wants his "baby" brother Ryan (Martin Lawrence) - the writer - to give it.

A mysterious stranger, Frank, played by Peter Dinklage of the British version, comes blackmailing the family bearing compromising pictures of the father. Before they can figure out what to do, something goes terribly wrong.

Loretta Devine plays Cynthia the widower; Aaron's wife Michelle is played by Regina Hall; Zoe' Saldana plays Cousin Elaine; James Marsden plays Oscar, fiancé' of Elaine; Columbus Short plays Jeff, Elaine's brother, and Luke Wilson plays Derek, who is after the affection of Elaine.

"I just knew it was going to be an amazing experience," Zoe' Saldana said about why she took on the project.

"My man Chris Rock gave me a call personally. At first I said no, can't do that," Martin Lawrence laughed about how he was approached to do the role. "He sent the British version and I thought it was funny!"

"I was excited to do the movie, I never worked with any one of them," Regina Hall said about getting a role in Death at a Funeral. "They are giving and generous."

Columbus Short who also stars in the upcoming film The Losers said, "This movie prepared me so much to do that movie - watching Martin's comedic timing."

Death at a Funeral is directed by Neil LaBute (Lakeview Terrace); written and co-executive produced by Dean Craig; co- executive produced by Jim Tauber, Glenn Gainor and Bruce Toll, and produced by Sidney Kimmel, Chris Rock, Williams Horberg, Share Stallings and Laurence Malkin. This Sidney Kimmel Entertainment/Wonderful Films and Parabolic Pictures/Stable Way Entertainment Production is sure to be a hit.
Grammy Award winning PJ Morton's 'Walk Alone' climbing the charts on Urban AC Radio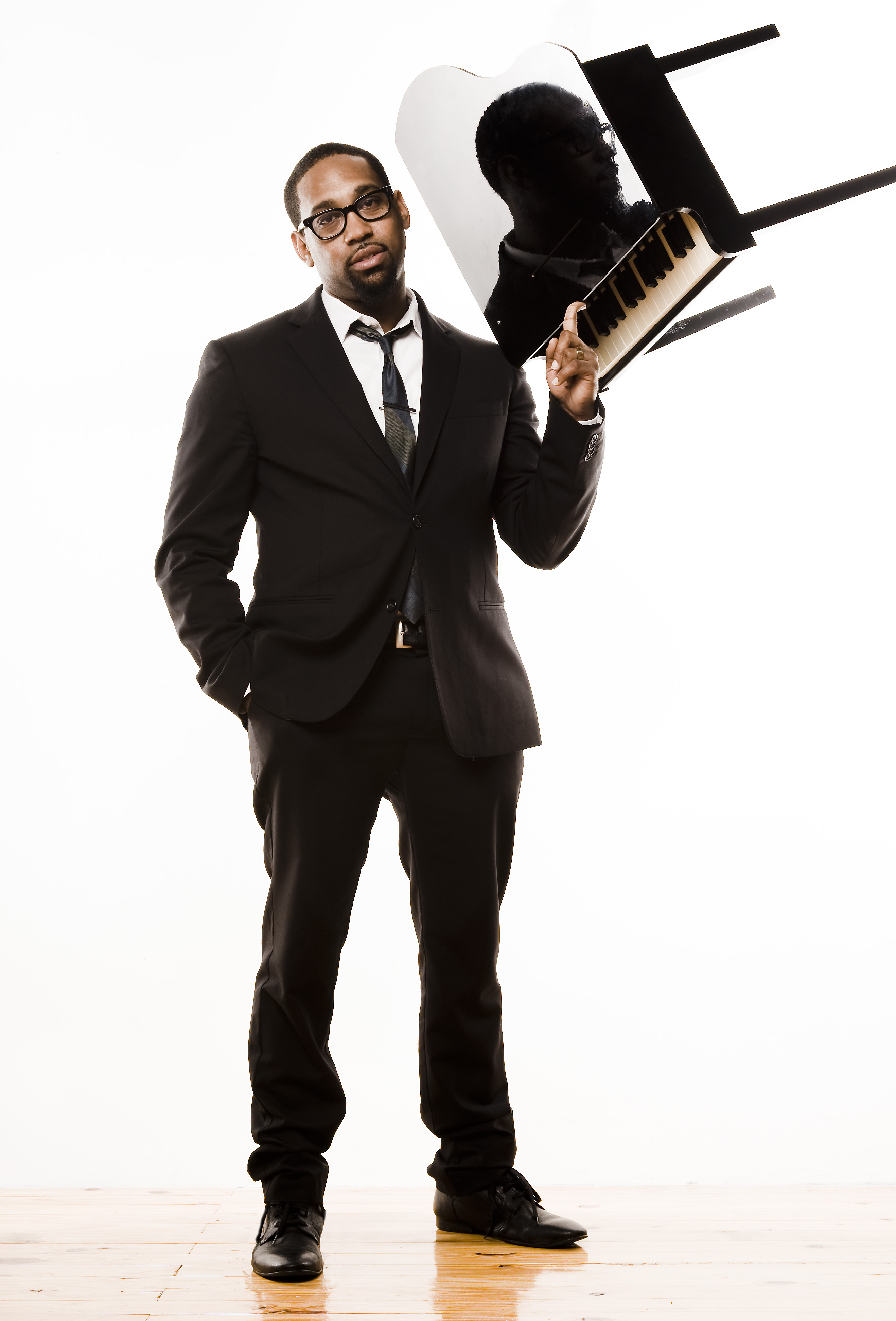 Grammy Award winning musician PJ Morton is still flying high from the success of his latest CD project "Walk Alone" on the Songs of Solomon Music/Tehillah/InieBlu imprint - in distribution with E1 Music. The single, "The One," is co-produce by Warryn Campbell (Mary Mary).
"I go were the music calls me," PJ Morton said about this album. "I answer to it. It speaks to my whole journey. I have been at the music thing for a while. People fall off...fans grow, you see who is loyal."
Well PJ is certainly loyal to his music, this performer has never performed to a track, and in fact he prides himself on being a "musician." Also a Stellar and Dove Award winner, Morton is currently on the "Walk Alone Tour," which ends at the end of April.
"I grew up as a preachers' son," Morton pointed out.
On the "Walk Alone" CD PJ has a selection titled "Son of a Preacher" where he addresses his life dilemma, growing up as a preacher's son with a desire to play secular music.
"I want to take it to the next level," he frankly said.
This New Orleans native and Atlanta resident, recently added author to his title by publishing his first book "Why Can't I Sing About Love? The Truth About the 'Church' Against 'Secular' Music" where he explores religion and relationship. His fifth project, PJ's "Walk Alone" offers ten selections all written and produced by Morton. The CD features singer Tweet and producer Warryn Campbell, who also co-produced "She's Gone."
My favorite cuts on the "Walk Alone" project include the title track for its great storytelling, it is truly a masterpiece; "She's Gone" a nice R&B/Pop song; "Love you More," featuring Tweet is a Reggae influence love song; "Mountain and Mole Hills" is such a sweet deep testimony with a traditional Gospel sound, and "Son of a Preacher" where he uses spoken-word style delivery his story as the son of a preacher. On this selection he speaks on why his ministry is the same as his fathers'.
For more information on PJ Morton log onto www.PJMortonOnline.com or www.myspace.com/PJMorton or you can tweet him at www.twitter.com/thePJMorton or post on his www.MyFace.com/thePJMorton.
April 23, 2010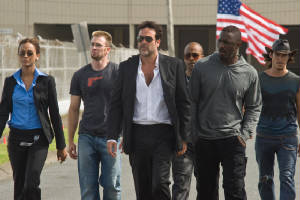 Warner Bros. Pictures' The Losers is a winner - action, romance, comedy, intrigue and fantasy - opens in theaters April 23, 2010
Warner Bros. Pictures, in association with Dark Castle Entertainment, presents the Weed Road Pictures production of The Losers in theaters April 23, 2010. This rated PG-13 film is full of action, comedy, romance, intrigue and fantasy - all the makings of a movie franchise. Based on the DC Comics/Vertigo comic book series by Andy Diggle, with illustrations by Jock, The Losers star Jeffrey Dean Morgan (Watchmen) as Clay; Zoe' Saldana (Avatar, Death at a Funeral) as Aisha; Chris Evans (Fantastic Four) as Jensen; Idris Elba (Obsessed) as Roque; Columbus Short (Quarantine, Death at a Funeral) as Pooch; Oscar Jaenada as Cougar; Holt McCallany (Vantage Point) as Wade, and Jason Patric (My Sisters Keeper) as Max.

"That love scene was hard. I said can we take one more, she didn't flip her hair right," Jeffrey Dean Morgan laughed when talking about his love scene with his lovely co-star Zoe Saldana.

The Losers is about an elite group of Special Forces agents fighting betrayal from outside and within, in an attempt to clear their names so they can return home. The team - Clay, Hensen, Roque, Pooch and Cougar - all have their own specialty skills in the fight against the enemy only known as Max. They all have their weakness too such as Pooch's growing family and the leader Clay's feelings for the lovely and mysterious Aisha.

"I first saw Zoe' in Haven (2004) and was just waiting for a chance to work with her," said the films' director Sylvain White (Stomp the Yard) about casting Saldana. "I was able to get my first choice for each character. The movie is...conspiracy...hard hitting action with...humor...you're watching a comic book."

I loved the futuristic technology that the film presents and yes, I like the comic books feel it gives. All the actors carried their characters to the point that I am sure each will have their own followings (and maybe spin-off films).

"I got to beat up Jeffrey (Clay)," Idris Elba laughed, "It was a wicked opportunity... to play an interesting arch (to the character). All our characters have layers so when it ends its believable."

Executive produced by Steve Richards, Andrew Rona and Sarah Besser, The Losers is also co-produced by Richard Mirisch, and produced by Joel Silver, Akiva Goldsman and Kerry Foster. The screenplay was written by Peter Berg and James Vanderbilt.
Multi-Grammy Award winning Jon Secada releases CD of 'Classics' on Big 3 Records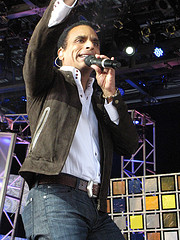 A CD of classic songs from a very classy vocalist is the recent gift from Big 3 Records as it releases its newest project from Multi-Grammy Award winning singer/songwriter Jon Secada. The CD titled "Classics/Classicos" is full of English and Spanish speaking selections that returns Jon to his roots and yet also returns the listener to moments in times past that brought greatest joy.
"(The songs are) Known in both languages," said Jon Secada about his choice of songs. "I wanted to do a remake like this, songs I grew up with...songs everybody knows in English and Spanish."
Recorded with a full orchestra in Nashville, TN and produced by James Stroud - with Bill Edwards as executive producer - "Classics" features classic standards such as my favorites Santana's "Evil Ways," there is some crazy guitar support on this one; Englebert Humperdinck's "Cuando Cuando" because Jon goes vocally crazy hitting an unbelievable high note; Frank Sinatra's "Besame Mucho (Kiss me a Lot)" which took me - mentally - to another place; Dinah Washington's "What a Difference a Day Make" was so sweet, it brought tears to my eyes, and I love the horn support too; the old classic "Vaya Con Dios (God be with you)"; "Spanish Eyes" because Jon put so much passion into this one and I love the guitar support, and "LaBama" because it is in Spanish and I love the Latin culture, again the guitar support was unbelievable, and made me what to get up and party!
"I wanted to make the orchestra simple," Secada explained when I commented on how he stayed with the way the classics originally sounded, but yet made them his. "I wanted them to recognize the standards."
For more on the Big 3 Records' Jon Secada CD release "Classics" or on for more on Jon Secada and upcoming concert dates log onto www.jonsecdada.com or www.facebook.com/jonsecada. (Photo Credit: Janice R.)
April 30, 2010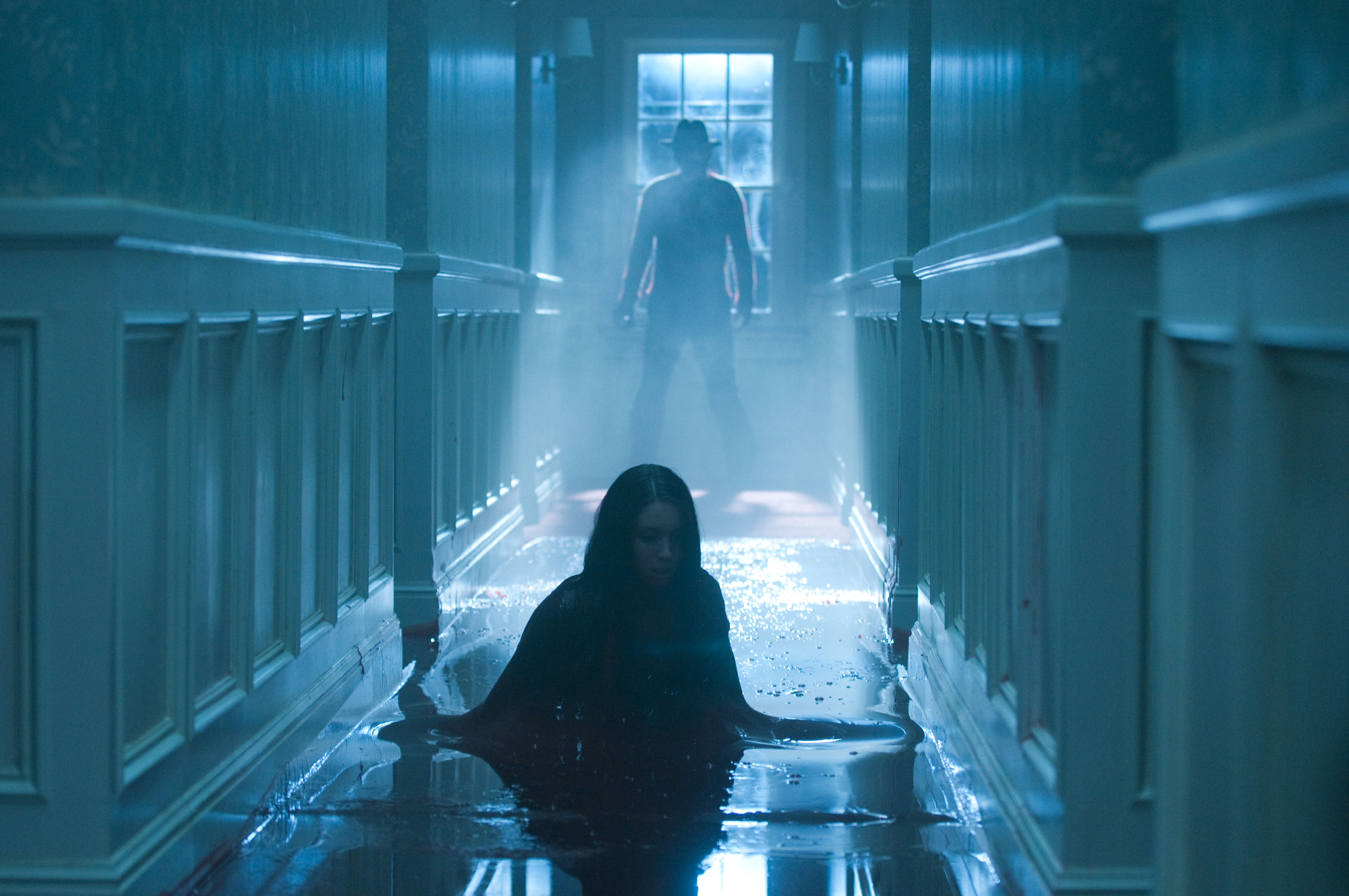 Is it real or isn't it, the new 'Nightmare on Elm Street' - in theaters April 30, 2010 - will have you wondering
Based on a newspaper article about war damaged children who died because of the power of recurring dreams, Wes Craven wrote the original "A Nightmare on Elm Street" as a low-budget film in 1984. On Friday April 30, 2010 director Samuel Bayer, screenwriters Wesley Strick and Eric Heisserer, and Platinum Dunes Productions (Michael Bay, Andrew Form and Brad Fuller) provides a new twist to the story when Warner Bros. Films release the New Line Cinema presentation of "A Nightmare on Elm Street."

The film stars Academy Award nominee Jackie Earle Haley (Watchmen) as Freddy Krueger; Rooney Mara ("The Cleaner," "Law & Order: SUV") as Nancy; Kyle Gallner ("Smallville") as Quentin; Thomas Dekker ("Terminator: The Sarah Connor Chronicles") as Jesse; Kellan Lutz ("Twilight") as Dean, and Katie Cassidy ("Melrose Place") as Kris. Nancy, Kris, Quentin, Jesse and Dean live on Elm Street and are having the same frighten reoccurring dream of Freddy Krueger. Functioning on little to no sleep the last two remaining are determined to meet Freddy head-on.

"I am a big fan of the original," said Oscar nominee Jackie Earle Haley. "When I think of Freddy, I think of him (Robert Englund)."

Producer Brad Fuller said - about casting Jackie," we all felt if we are going to restart with Freddy we needed an iconic actor." Producer Andrew added, "We had one meeting with him, talked for one to two hours."

Jackie's version of Freddy Krueger is believable. Even though he has the same Freddy Krueger personality, sweater and hat Jackie still makes the role "his" because you do notice it's not Robert Engluud, but you still see Freddie Krueger. Director Sam Bayer did an excellent job making it seem as though it could be you (or me) with his dream locations and the staying true to real life. Even the script which explains why Freddy goes after kids and providing real life data on what sleep deprivation does to the body, tried to stay as true to life as possible.

"Sam knew exactly what he wanted," Rooney Mara said about the film's director. "Even to the most little thing."

Jackie added, "even the make-up with the burnt flesh hanging. Sam's direction is grounded in reality."
"A Nightmare on Elm Street" is rated R and hits theaters everywhere April 30, 2010. For more on the New Line Cinema film log onto
www.NightmareonElmStreet.com
.
(Photo Credit: Dale Robinette)
Urban Soul singer Leela James is back with a new project, 'My Soul,' on Stax Records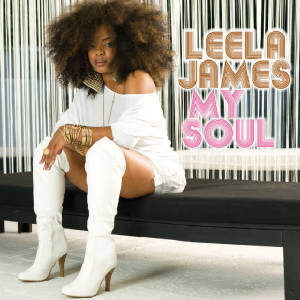 Recently signed to Stax Records, a division of Concord Music Group, Urban Soul singer Leela James will release "My Soul" on May 25, 2010. She debuted on the music scene in 2005 with her debut "A Change is Gonna Come" and today she has niche a solid place in music's history books as one of the first Urban Soul singers. Her soulful way of singing is not as Hip-Hop as Mary J and not as traditional as Aretha Franklin, you get something in between that blows your mind away.
"They always talked about my gutsy soulful voice," Leela said when I talked about her vocal sound. "You don't hear yourself. I always wanted to know what they meant. I hear I have a big-momma voice!"
Big voice with a sweet heart is Leela James and she gives you her heart and soul on "My Soul." The first single off the new project is "Tell me you love me" which she co-wrote with the famous songwriting team Andrea Martin and Gordon Williams. It was produce by Gerrard Baker (Toni Braxton).
"I want to show a variety of (production) styles," James said. "I want to show my versatility Hip-Hop (flavored), R&B, throw-back soul..."
My favorites on the "My Soul" CD - that I find myself playing over and over again - are "I Ain't New to This," produced also by Baker, because of her gutsy message to the music industry; "Party all Night" has a lovely horn support and a club feel to it; "Mr. Incredible and Ms. Unforgettable" featuring Raheem DeVaughn is a hot duet; "Tell me you love me" has an incredible electric guitar solo at the end, and "It's Over" produce by the great songwriting Philly team Carvin & Ivan.
For more on the Los Angeles native log onto www.LeelaJames.com or to hear a little from the CD log onto her at www.myspace.com/leelajames.
May 7, 2010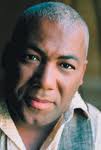 Jazz guitarist Jonathan Butler is still going strong with a new CD project on Rendezvous Music
Native South African Jazz guitarist Jonathan Butler is about to release his 15th solo CD project, "So Strong," on Mack Avenue/Rendezvous Music on May 11, 2010. The Grammy nominated musician is also a singer/songwriter and producer who received his first record deal at age 17 with Jive Records. The result of the debut album resulted in Butler being the first black artist to be played on white radio stations in his native home of South Africa. "So Strong" is a brilliant collection of songs supported by a "class-A" team of artists.

"I haven't had a CD out in quite some time," Jonathan said during an interview. "I just got signed and had to start writing."

Butler said he drew inspiration from the lost of Wayman Tisdale and his mother, and his wife's battle with cancer.

"It speaks about standing strong, trusting God, no matter what," He said. "I want people to be inspired."

Butler, who lived in England for 17 years and now resides in Southern California, enlisted the help of such greats as Rick Braun (trumpet); Dave Koz (saxophone); Michael Lington (drums); Angie Stone, Kurt Lykes, and his daughters Randy and Jodie - who sings background vocals on the CD. The first single to Smooth Jazz radio, off "So Strong," is "Make Room for Me" featuring Sax man Dave Koz. This is one of my favorites on the CD because Jonathan goes crazy on his guitar and it also has a Latin feel to it - I love the Latin culture.

"It's my spiritual views and feelings," Jonathan said about the project. "And it's me having fun. I am fortunate to have Angie Stone, Rick (and the rest)."

Jonathan duets with Angie on an Urban R&B number titled "Be Here with You," another favorite of mine that I found myself playing over and over again. On "Good Times" Jonathan makes his guitar sing, that ability has always left me in awe when musicians can do that.

I went to the Smooth Jazz 2012 Cruise launch party to see Jonathan Butler performed. He did not disappoint the standing room only crowd that came to the very popular Spaghettini Jazz Club in Seal Beach, California.

"We all have a special assignment on the earth...we have to stay true to it," Butler points out.

Jonathan certainly stays true to his assignment and his current CD "So Strong" is evident of that fact. The CD is sure to be one of the best Smooth Jazz/Urban R&B CD's of the year. For more on Jonathan Butler and his new release "So Strong" log onto
www.jonathanbutler.com
or
www.mackavenue.com/jonathanbutler
.
Designer to the stars Angela Dean adds another client and a new business venture


Designer Angela Dean, who has designed gowns and outfits for such high-profile people as Madonna (bullet bra bustier), Oprah Winfrey, Mary J Blige, Jill Scott, Jada Pinkett-Smith, Halle' Berry, Paula Abdul, Sherri Sheppard, Neicy Nash, Katy Perry, Mo'Nique, and Nancy Wilson, adds California television personality Michaela Pereira (KTLA-Morning News Anchor-channel 5) as a client and will dress her twice a week starting in May, 2010. Angela has also added a new business venture called Hollywood Secrets, where she makes available to the general public garments, ointments and drinks that celebrities use to make them look smaller, makes their cellulite disappear or make fat cells melt away.
"I met Michaela at a fashion show for a CASA Charity for Foster Children (where Dean made prom dresses for everyone)," Angela said when asked how she met the Los Angeles anchorwoman. "I did a dress for her for the Image Awards. I've known her for quite some time and she loves my clothes. She knows I know the body of real women with 'real' bodies...any size."
Angela Dean talked about her line of "ready to wear" clothes that are featured on her website www.DeanZign.com. Also available on the website is Angela's new line of "body shapers," part of her Hollywood Secrets venture that includes undergarments that tucks-in and reshapes the body for full figure and voluptuous ladies.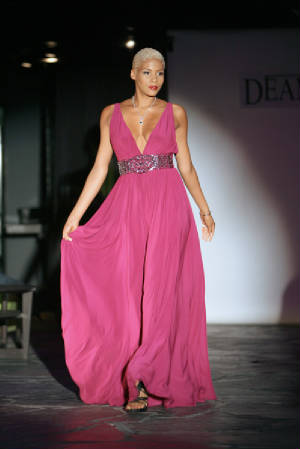 "I've been successful with celebrities because I listen and understand a little about their style. I sit and take notes and make suggestions," Angela pointed out.
Dean has also designed CD/album and magazine covers, such as the O Magazine cover with Oprah in the Angela Dean red dress or the Essence Magazine cover with a group of black female celebrities that included Queen Latifah, Halle' Berry and Laretta Devine. She has also designed the covers of Us, Sister2Sister, Ebony and People magazines. Dean also designed the Paris Hilton gown seen in her Can Can Perfume ad campaign.
"People are branding themselves...that's why the reality shows are taking off," said Angela. "The system is not set for you to win...you have to get in where you fit in."
Angela Dean is also in the process of launching her contemporary line of clothes for women and men. The female line is called DZ Fashionista and her men's line is called DZ Men.
"The DZ Fashionista line started with handbags and then T-shirts," Deans said.
She is currently looking for investors for her men's line, but she says she has the designs "in her back pocket." Dean is not new to designing for men, haven worked for many major record labels that had her designed for artists such as Montell Jordan, Immature/IMX... Dean said all of Montell Jordan's' clothes had to be made by her because he was so tall.
"God placed me in this position...there's a niche for it," Angela said. "With the recession...now high-end designers are grabbling and don't know what to do. Consumers' are not using credit cards."
Angela is developing a "recession proof wardrobe" that will give the consumers high-fashion at an affordable price. In addition, it will be clothes that fit the body shape; no longer will consumers have to wear merchandise they can't fit.
Dean's Hollywood Secrets is sure to be a winner, because it is already a winner amongst her celebrity clients, such as Sherri Sheppard, Queen Latifah, and Neicy Nash.
"Celebrities use them all the time," Dean concluded about the body shapers, cellulite ointment and drinks that melt body fat.
For more information on Angela Dean's contemporary and "ready to wear" designs or for more on her Hollywood Secrets products log onto her website at www.DeanZigns.com.
May 14, 2010

Singer/songwriter finds her place in Urban Country Gospel, releases debut CD, 'Stand Still'
"I grew up in a white town...in a church home with no way to step out and do something different. We only got black music (on the radio) from Chicago and Nashville, no R&B," said singer/songwriter Al Mac Will (Alice McAfee Williams) about her new style music, like no other, Urban Country Gospel.

To get a visual feel for her style imagine Aretha Franklin, mixed with Tracy Chapman, with a layer of Dolly Parton to top it all off. Through Xodust Word & Music/Thank You Entertainment/Fontana/Universal Music Christian Group Al Mac Will releases her debut CD, titled "Stand Still."

"I was given 72 hours to live," Will pointed out to me. "I heard God's voice saying the wound closed up. A year later I was singing in a group."

Al Mac continued in explaining how God lead her to Country Gospel and gave her confirmation in a conversation with Stevie Wonder. Even now she is discovering herself as an R&B/Soul singer, now called Urban, as we the public place even yet another label on her music. Now known as an Urban Country Gospel artist Al Mac Will's CD, "Stand Still," will certainly give you all those things.

My favorites are the traditional Gospel selection "Altar," which has a hard piano support that puts you back in that home church setting; then there's the title track "Stand Still," I love the funky beat it has and the electric guitar support brings you back to the church; "Your Will" shows that Al Mac Will is a Soul singer; "Holy is the Only Way," because it covers the Aretha Frankin hit "Ain't No Way" and carries a very important message; "Content" is Country mixed with Pop, reminiscent of Dolly Parton but with a "lot" of Soul; "How Much" is a Country toe-tapping number about God's love; "God's Kinda Man" is true Country selection that makes you want to get out your seats and "shout," and then there is "Our Nation" with a sweet voice and a sweet message.

"From the time I embraced it (her genre of music) I wrote 50 songs," Al Mac said. "I sang 'Ain't No Way' all the time...changed a few chords... I said, 'God this song is too good for the 'world' alone'."
The Kierrah Foundation puts on a great show at its' 70's Disco Ball fundraiser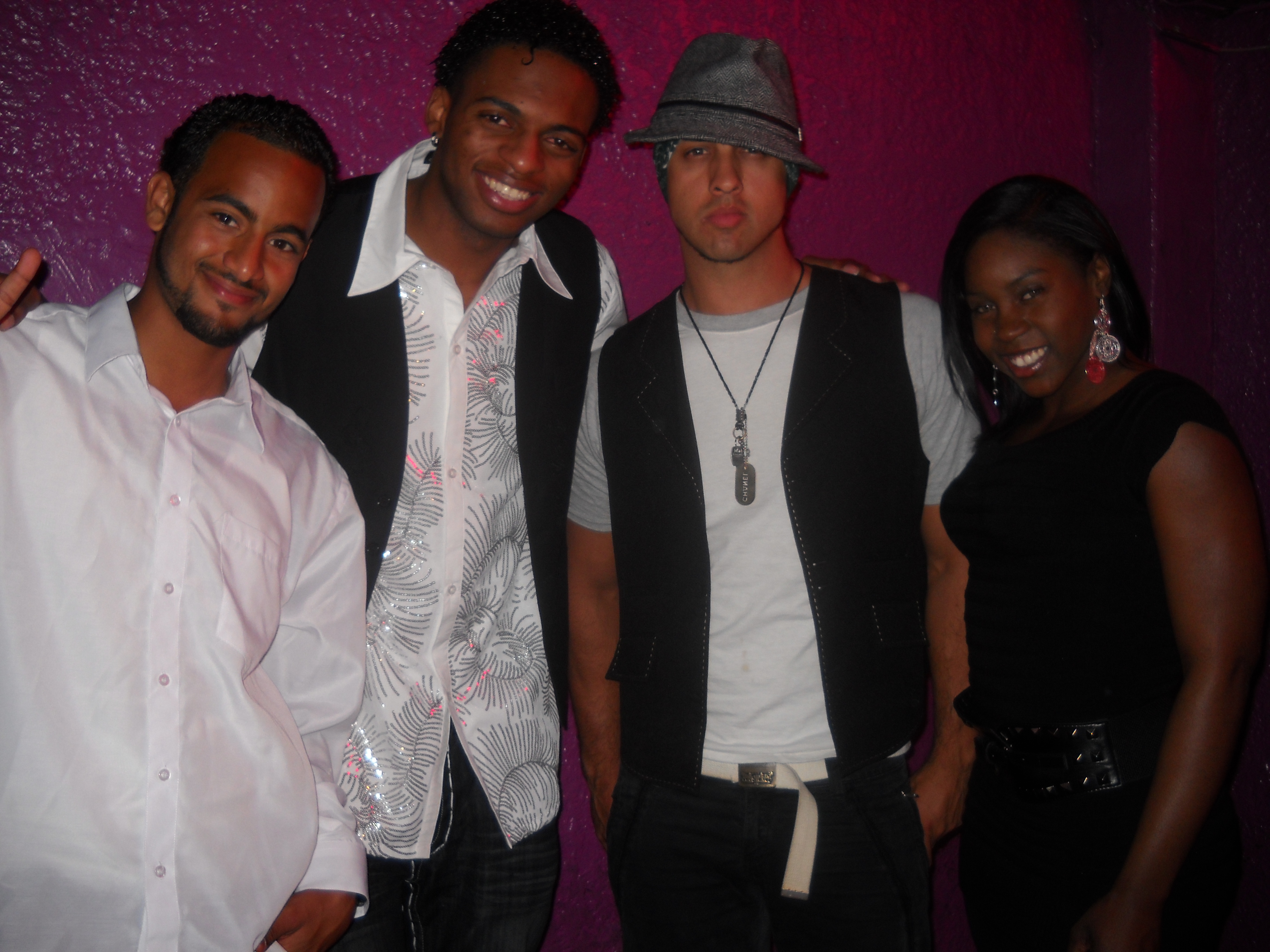 I recently attended The Kierrah Foundation's red carpet 70's Disco Ball at the legendary Jewel's Catch One in Los Angeles because I heard from a publicist friend of mine that founder Brandy Sanders puts on a great event - not to mention one of my clients was performing. I was not disappointed, not only because the event's host comedian/actor Michael Colyer was unbelievably so funny, but we were treated to some great talent and a hot fashion show.
Parris Harris presented the fashion show that lead a line-up of performances that included singer/poet Aquilah Ali, tap dancers Sean and John; Urban R&B singer/songwriter Trueful; R&B singer Jesse Campbell, and Pop/R&B duo 2 U-Neek. Celebrities and supporters of the foundation had fun mingling and took pictures.
Present to support the event was comedienne/actress Luenell, legendary singer/songwriter Brenda Lee Eager; filmmaker Cassius Vernon Weathersby (You Got Served); comedienne/actress Annie McKnight; the French Royalty Dancers (Jazzy, D. Valentine, Ms. Styles); rapper/producer AVI, and comedienne/actress Kymedienne.
Most everyone in attendance came dressed in afros and 70s' gear full. Proceeds from the 70s Disco Ball will benefit The Kierrah Foundation that works with young adults in the foster system. Sponsors include Amoeba Music, Diversity News, Kappa Omega Omicron and DJ Lovey C.

For more information on The Kierrah Foundation log onto www.KierrahFundation.org or visit Brandy at www.facebook.com/brandysanders or www.twitter.com/brandysanders. (Photo: Producer AVI,Urban R&Bs' Trueful, The French Royalty Dancers' D. Valentine and Jazzy. Photo Credit: Eunice Moseley)
May 21, 2010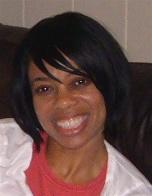 PR guru and record label owner join participants at the Sunday, June 27th Los Angeles 'Uplifting Minds II' entertainment conference
By Eunice Moseley

The Los Angeles "Uplifting Minds II" (ULMII) entertainment conference has just confirmed two new participants, PR guru Phyllis Caddell-M of PC Public Relations and Management, and Debrah French of French Royalty Entertainment. Debrah will host the "artist management tips" seminar and Phyllis will serve on the panel of judges at the talent competition showcase. The ULMII conference will be held Sunday, June 27, 2010 at the Los Angeles Convention Center (West Hall Theater) from 1 p.m. - 7 p.m.
Phyllis Caddell- M not only owns a PR firm (since 1995) but is a west coast correspondent for 88.1 WFSK Radio and author of a newly released book titled "Do-It-Yourself Publicity: For those too cheap or too broke to hire a publicist." As a publicist Caddell's clients include Grammy Award winning Mary Mary; the legendary Shirley Caesar; singer/songwriter Dayna Caddell; Michelle Williams (Destiny Child); actors Tommy Ford and Wendy Raquel Robinson , and labels such as Bad Boy Entertainment, Sony Music, J Records, Music World Entertainment, Columbia Records, and EMI. Phyllis has been able to place her clients on such high-profile television shows of Oprah Winfrey and Jay Leno, and in such publications as Essence, Vibe and Billboard Magazines.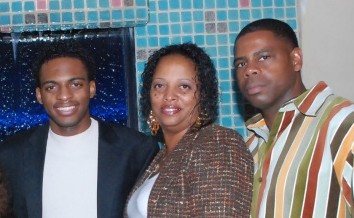 Debra French is co-owner of the French Royalty Entertainment group (since 2006) with her husband Dana French. Debrah has a bachelor degree in Psychology. Aside from running the record label and management company, French also works for Los Angeles County in Mental Health. In 2005 her youngest son Dezell French, known on stage as Trueful, decided he wanted to be an entertainer, so she had him attend the "Uplifting Minds II" conference to both attend the seminars and compete in the showcase competition where he has learned the entertainment business and had the opportunity to develop his talent.
"In 2005 I started taking my son, who loves to sing, to talent competitions and seminars to learn about the music business. His first showcase was with 'Uplifting Minds II,' every year for the next few years I made him - and any dancers or singers he worked with - attend the seminars. I even paid for them all to attend because I feel education is key. You need to know about the business in order to be in the business," Debrah recalled.
With Debrah's urging Trueful attended USC in music business, songwriting and engineering where he learned to be a talented songwriter and businessman. The French Royalty Management division later signed the French Royalty Dancers (D. Valentine, Jazzy and Ms Styles), who backs Trueful, and comedian/actor Peanutt (BET's Comic View).
The ULMII entertainment seminars are held from 1 - 4 p.m. and topics, aside from Debrah's, include "PR/Media and Promotions Strategies" by syndicated columnist (www.ThePulseofEntertainment.com), PR consultant (www.FreelanceAssociatesInc.com) and Baltimore Times Promotions Director Eunice Moseley, "Finding Gigs Online" by former model/actress and current artist manager Kerri Moseley-Hobbs, and "Marketing in the 21st Century" by record label owner and award winning Jazz guitarist Vernon Neilly (www.boosweet.com). Pre-registration is required for the seminars and attendees receive a copy of the ULMII Music Business Handbook.
The ULMII talent competition showcase, where admission is free, will be hosted by KDAY 93.5's DJ So Real and have a judging panel that include actress/singer Ashley Argota (Lulu on Nickelodeon's 'True Jackson, VP'); film director/producer Ben Foster; Vernon Neilly, and legendary radio personality Lee Bailey (RadioScope and www.EURweb.com). Ten acts will compete in vocal, songwriting and/or dance for a chance to win the ULMII Award and a list of prizes that include a free music video by Ben Foster (www.BenFosterFilms.com); free music track by four-time ULMII winner VIP (www.DustDemAFF.com); 30 minutes legal consultation from Paul Gardner II, Esq. (www.TheGardnerLawGroup.com) and Richard Jefferson, Esq. (www.metallawgroup.com); a slot as an opening act for L.A. Urban R&B singer/songwriter Trueful (www.FrenchRoyaltyEnt.com); 50% off marketing and promotions of social media pages by Boosweet Records, and vocal coaching from vocalist Nadiyah Kareem (Superstar Entertainment).
"I developed ULMII in 1999 as a project of The Baltimore Times in an attempt to reach a younger readership and in 2000, with the blessing of the publisher; I took ownership of the event in 2000 and took the conference on the road. The conference holds from three to five dates a year. It went to Houston, Atlanta and is currently held in Los Angeles and Baltimore," said ULMII founder and coordinator Eunice Moseley. She went on to say, "I wanted to give young people something positive that they can work on throughout the year. I wanted those in the business to come share information and advice to the young acts to help cultivate them into superstars and it has worked. Those who have competed, as a result, have had a song placed on a Dru Hill CD - single titled "I Should Be" went platinum; performed on Broadway; was signed to such labels as Columbia and Epic Records, and has performed as opening acts for such artists as LL Cool J, India.Arie, Trey Songz and Faith Evans."
For more information on attending the Los Angeles "Uplifting Minds II" entertainment conference log onto www.UpliftingMinds2.com, for more on Phyllis Caddell-M log onto http://www.PCPublicRelations.com, or for more information on French Royalty Entertainment log onto www.FrenchRoyaltyEnt.com. (Second Photo ID: Urban R&Bs' Trueful, Debra and Dana French of French Royalty Entertainment. Photo Credit: Donald Carraway)
May 28, 2010
Hit-maker Claude Kelly pens Leona Lewis, Jennifer Hudson ballad, 'Love is your Color,' on 'Sex and the City 2' soundtrack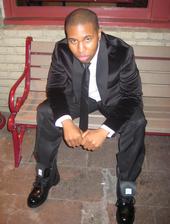 Affectionately called "Studio Beast," songwriter Claude Kelly adds yet another amazing milestone to his resume with the placement of 'Love is your Color' on the "Sex and the City 2" soundtrack. Released May 25, 2010, the song - produced by Salaam Remi - features the vocals of Jennifer Hudson and Leona Lewis.

A performer at-heart Kelly said it was his songwriting skills that took off first. "I have been professionally writing songs for seven years," Studio Beast said. "I was playing piano at two and a half... I went to college for music at Berkley in Boston. I didn't consider writing...my passion was performing. I went to college because my mother wouldn't have it no other way."

Claude said being a singer and performer helped him as a songwriting. His first song placed was on a Japanese CD. He worked his way to penning Miley Cyrus' "Party in the USA"; Ke$ha's "Dancing with Tears in My Eye"; Kelly Clarkson's "My Life Would Suck Without You"; five songs on Chrisette Michele's "Epiphany," such as "Blame it on Me," and Britney Spears' "Circus." Studio Beast has also written for the upcoming Fantasia CD titled "Bittersweet" and projects for Brandy, Jessie McCartney, Toni Braxton and Christina Aguilera.

"A good friend, a producer (Nas), was doing all the music for the soundtrack," Kelly said when asked how he got on the project. "(The film is about) women empowerment. They wanted a song to show that."
The Alliance of Women in Media honors the Spelling Family, Suze Orman and Jessica Simpson with a Gracie Award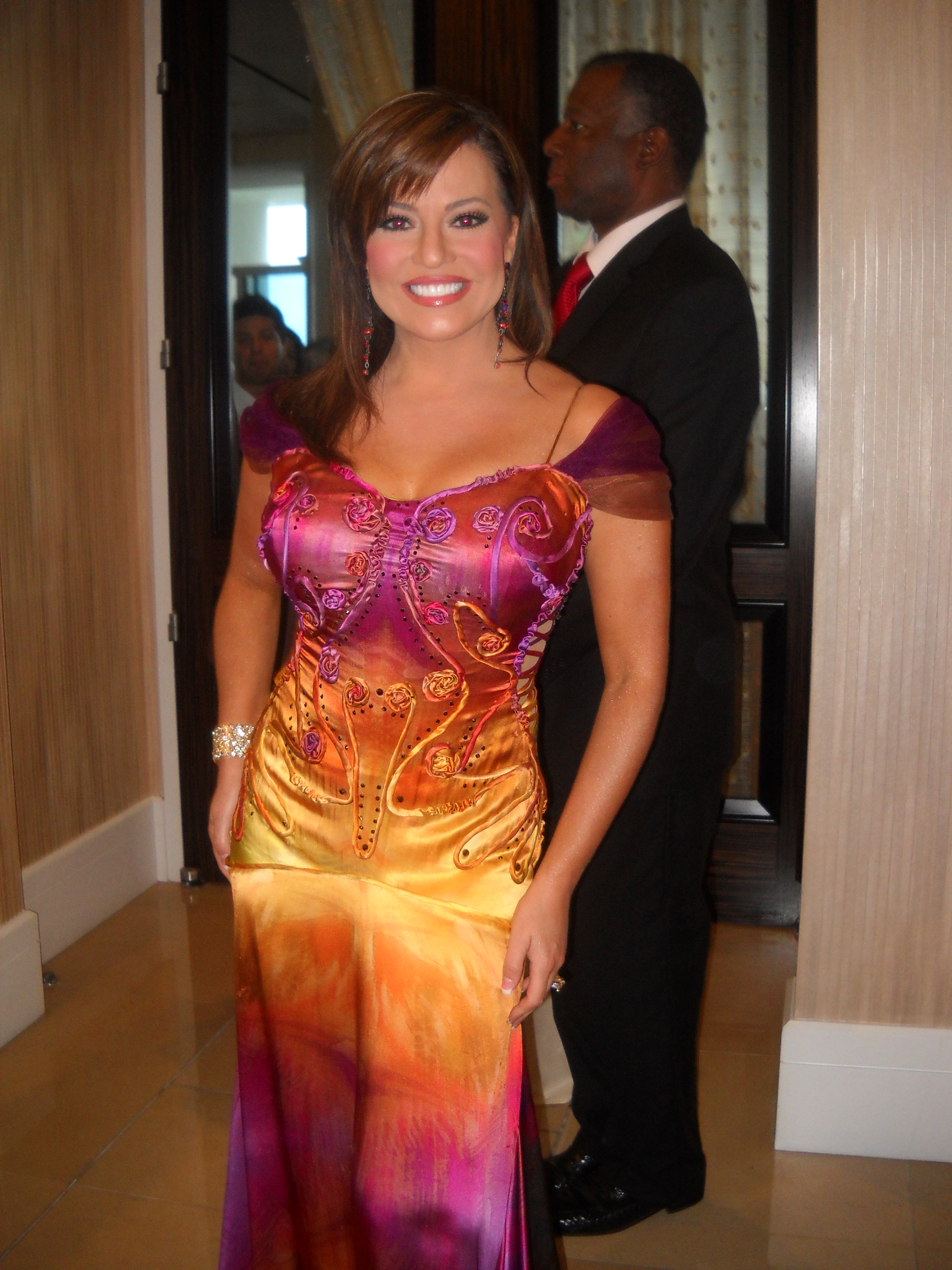 "It's named after Gracie Allen. She was the first woman known by her first name," said Cary Broussard founder of The Alliance of Women in Media (formerly known has American Women in Radio and Television) about the name of the awards.
The 5th annual Gracie Awards Gala was recently held in Beverly Hill and honored the Spelling Family with the Gracie Lifetime Achievement Award, Suze Orman with the Gracie Tribute Award and Jessica Simpson with the Gracie Dove Real Beauty Award. Hosted by Maria Menounos (Access Hollywood), the Gracie Awards was well attended by media (attending and covering), Hollywood and supporters of The Alliance of Women in Media organization.
"News isn't always good. We are the guardians of what you hear," said Robin Meade, anchor for HLN's Morning Express with Robin Meade about those in the media.
Aside from Robin, others who came in support of the event and the awardees were "30 Rocks'" Jane Krakowski; philanthropist and founder of the Arbus Foundation Loreen Arbus; "Gossip Girl's" Penn Badgley and Kelly Rutherford; "Secret Life of an American Teenager's" Melissa Rivers and Camille Winbush, and "Half and Half's" Obba Babatunde.
"I'm here to support all of the ladies," said actor Obba Babatunde. "What they do ...need to be recognized."
The Gracie Awards, named for radio and television pioneer Gracie Allen, recognizes exemplary programming created for women, by women and about women in all facets of the media - including radio, television, cable and new media. It is presented by The Alliance of Women in Media Foundation which supports educational programs, charitable activities, public service campaigns, and scholarships to benefit the public and women in the media.
For more information on The Alliance of Women in Media, its' foundation or the Gracie Awards log onto www.awrt.org. (Photo ID: Robin Meade of HNL's Morning Express with Robin Meade. Photo Credit: Eunice Moseley)
June 4, 2010
Saxophonist Tia Fuller takes break from Beyonce's all female band to release third project, 'Decisive Steps'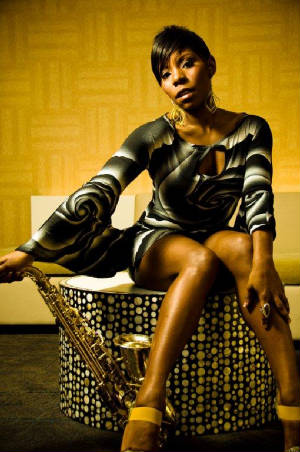 Jazz saxophonist/flutist Tia Fuller takes a break from Beyonce's all female band to release a third CD titled 'Decisive Steps' and tour with her own all female quartet Girl Power. The tour arrives in Harrisburg, PA Saturday June 12, 2010 at Central PA Friends of Jazz.

"People have a misconception of what Jazz is," said alto/soprano saxophonist/flutist Tia Fuller.

Fuller's influences were John Coltrane, Sarah Vaughn, and Charlie Parker and it shows on this new project which starts off with a crazy Jazz number, the title track, "Decisive Steps." My lips got tired just listening to it and I didn't blow a note!

Not new to the Jazz scene, this CD is Tia's second project on the Mack Avenue Records imprint.

"I love all kinds of music, of course I love Jazz," Fuller pointed out. "This album is a combination of all that. I don't want an album with everything sounding the same...only 2% (of the market) purchases Jazz. I really want to integrate and reach beyond the Jazz audience."

Tia fuses Jazz with Pop and Jazz with R&B. "Decisive Steps" features the members of her quartet Kim Thompson on drums, Mirian Sullivan on bass, and Fuller's sister Shamie Royston on piano. Also featured on the CD are Sean Jones on trumpet and Christian McBride on bass (both label mates); Warren Wolf, vibraphonist, and Maurice Chestnut, tap dancer.

"You have to brand yourself," Tia said about the entertainment business. "I really learned that on the road with Beyonce'. Her success is not by chance she works really hard."

My favorite cuts on the "Decisive Steps" CD include "Clear Mind" because it reminds me of Miles Davis; "Night Glow" because I love the string support and the piano solo is so hot; "My Shining Hour" because it gets a little crazy like Thelonious Monk; "Shades of McBridge" gives a fresh change; "Kiss by the Sun" is a nice club number that you can dance and groove to, and "I Can't Get Started" because though there are no words it's a very deep selection that gets you in the mood for deep contemplation.
The 2010 Female UG Hip-Hop Honors solute underground artists from back-in-the-day and today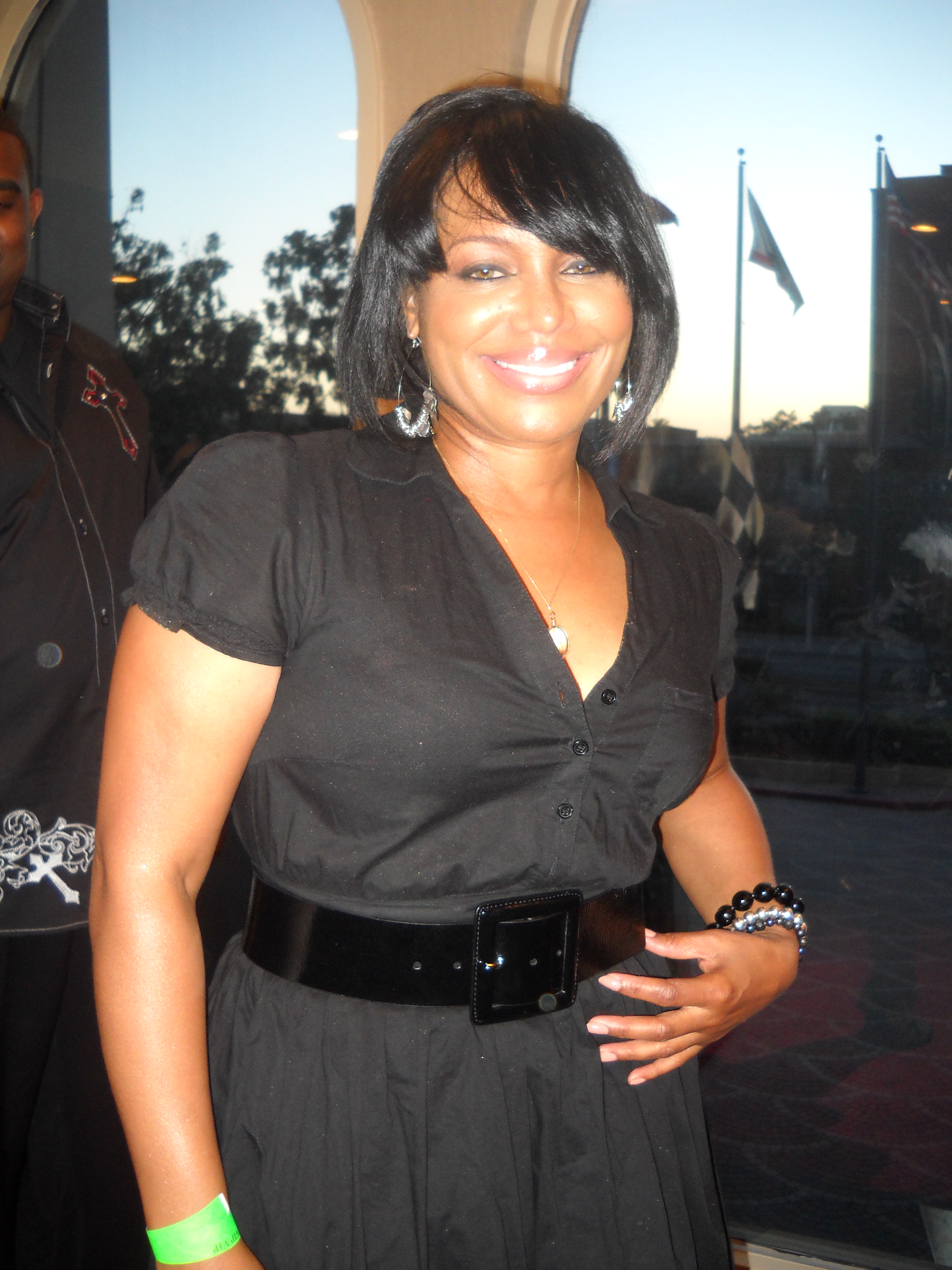 Recently the 2010 UG Female Hip-Hop Honors were held in Los Angeles where they acknowledged the achievements of underground artists from back-in-the-day and showcased those up-coming underground artists of today. Comedienne/actress Luenell, the "Bad Girl" of comedy, was host of the event.
"Sometimes things may not be going as scheduled and it can get kind of frustrating," Luenell said when asked how she keeps it light (in stressful situations). "I've done it for so long...you look around the room and find something to make a joke about."
Well Luenell's comedy always has the audience laughing "with her" and I've never seen her get her laughs "off" people and situations. Her jokes are always trying to build people up (such as when she flirts with the guys and when she compliments what girls are wearing) and not tearing them down - as some comedians do in order to get a laugh.
As Luenell takes time out for the red carpet walk while waiting for the event to start, others who arrived included Academy Award nominee Kimberly River Roberts (Trouble the Water), known on stage as Black Kold Madina; The Lady of Rage ("Afro Puffs"); Ms Toi ("You Can Do It"); The Rangers; Draft ("Kiss My Black Amex"); Pink Dollaz, Asia Lynn, known on stage as Ms. Betsyville Herself; Hea-Von ("Getting in the Game"), and the legendary Hip-Hop songstress Michel'le ("Nicety" and "Something in My Heart").
"Congratulations to everybody who is (getting honored)," former platinum selling Ruthless Records artist Michel'le said with sincerity.
There were many performances to honor those who paved the way for female underground artists, in fact, legendary Sparky D performed her own material such as her "Sparky D's World" released on B-Boy Records in 1988. Queen Pen was honored, along with Humanitarian and Academy Award nominee Kimberly Rivers Roberts.
For more on the Female Hip-Hop Honors log onto www.UndergroundGirlsofHipHop.com and for more on the events' host Luenell log onto www.HeyLuenell.com. (Second Photo ID: Hip-Hop songstress Michel'le. Photo Credit: Eunice Moseley)
June 11, 2010
Actress Denise Boutte' plays it straight on Tyler Perry's 'Meet the Browns'


Louisiana native actress Denise Boutte' received her first acting role a year after moving to Los Angeles, but what the stunningly beautiful actress didn't know is that her world would go into high-gear after meeting Tyler Perry at an audition for his sit-com "Meet the Browns."

"I only saw Tyler as Madea so I didn't know it was him," Denise laughed when recalling that day she audition for the role of Sasha Brown in the #1 sit-com on TBS. "I told my mother, 'I did it.' Call it woman's intuition...but I knew."

When Tyler told her she had the role Boutte' said she started crying. "He said, 'I also want to cast you in Why Did I Get Married,'" she added.

Not only did Boutte' get the role of Sasha, but Tyler Perry also casted her in Why Did I Get Married Too - the sequel as Trina.

"The good thing about Tyler is he combines real life drama with comedy...The beautiful thing is you can relate to the characters," Boutte' said. "You can relate to the storylines."

Denise pointed out that she gets tons of mail from women trying to balance things in their lives and they can sympathize with her character Sasha. Sasha is a compassionate, yet quirky, nurse who is constantly struggling to find that balance between career and family.

"We hit hard topics," Denise points out. "People use this show to talk to their kids."

Boutte' was no stranger to acting at the time she auditioned for Tyler, her credits included "Noah's Arc," "Cuts," "Boston Legal," "Girlfriends," "Days of Our Lives" and "Everybody Hates Chris."

"In the beginning I wanted to focus on comedy," Boutte' stated. "Getting in front of the camera with people doing improve and you're the straight man (is a learning experience). Comedy is harder than drama...because of the timing. It started me looking at shows like...the Golden Girls."

Well Denise must have learned very well because together with the rest of the cast, that includes David Mann as Leroy Brown; Tamela Mann as Cora Simmons; Lamman Rucker as Will; Juanita Jennings as Edna; Logan Browning as Brianna, and Tony Vaughn as Colonel, they have the #1 show on the TBS network. That in-it-self proves she learned the "timing" of comedy very well.

A member of Alpha Kappa Alpha Sorority, with a bachelor in Mass Communications, Denise Boutte' is an actress you should watch out for. I personally would like to see her in an "Angelina Jolie" role kicking butt!
For more information on Denise Boutte' log onto www.myspace.com/deniseboutte or for more on the "Meet the Browns" log onto www.TBS.com.
June 18, 2010
Actor Aldis Hodge has 'Leverage' on TNT, third season starts June 20, 2010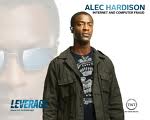 Actor Aldis Hodge starts a third season on the TNT hit series "Leverage" as one in a team of thieves, grifters and con-artists that are highly skilled and out to settle scores against those who use power and wealth to victimize others. Hodge plays Alec Hardison, a gadget and technology wizard who keeps the team informed.

Aldis, like his character, has a love for gadgets, but one type gadget, watches. When asked if that love for watches helped him be the "gadget" man on the team he said, "It does help me understand how someone can be so into his craft. I know a little bit about a computer...some people would call me a geek. I'm a nerd in real life, but people like to think I'm cool. When people think of nerds they think of glasses...that type thing. I wanted to give the audience something else."

Aldis admitted that the writers on the series trust the actors enough where they can improv where they think it's best for the character.

"After the original take on what's written...I play with the character," Aldis Hodge confined.

Starring with Hodge on TNT's "Leverage" are team leader Academy Award winner Timothy Hutton (Original People) who plays Nate Ford, a former insurance investigator; Gina Bellman (Coupling) who plays Sophie Devereaux, a grifter that uses her acting skills to corner her mark; Christian Kane ("Into the West") who plays Eliot Spencer, a "retrieval specialist" with bone-crushing fighting skills, and Beth Riesgraf (Alvin and the Chipmunks) who plays Parker, a slightly off-centered thief adept at rappelling off buildings or squeezing into tight places.

Last season 4.5 million viewers watched and it ended where the "Leverage" team had scammed a hedge-fund manager who happened to be in the custody of U.S. Marshals; they had used Eliot's martial arts skills to corner a corrupt fight promoter; took over a private school to recover millions of dollars lost in a Ponzi scheme; went head-to-head with an almost identical team of drifters to recover a painting; took down an oppressive sweat-shop owner; cornered a fake psychic; freed Nate's ex-wife from a Ukrainian jail; thwarted a gun-running scheme by a corrupt mayor, and left Sophie conflicted about her relationship with Nate and questioning if she wanted to continue working with the team.

"Everything is set. We work off the camera operator to find out mark," Aldis said when asked about their almost artistic camera positioning of the characters in scenes. "He is great...not too much rehearsal. We don't table read, we shoot from the hip...let the acting happen...I like it."

Hodge started acting at age nine, appearing in the Tony Award winning revival "Showboat" on Broadway for 2 ½ years. Through the years to follow he appeared in movies such as Die Hard with a Vengeance, Bed of Roses and Big Momma's House, and television shows such as "Friday Night Lights," "Supernatural," "Girlfriends," "Bones," "CSI," and "Cold Case."

TNT's "Leverage," executively produced by Dean Devlin of Electric Entertainment (Independence Day), returns for a third season beginning with two weeks of back-to-back episodes on Sunday, June 20, 2010 and Sunday, June 27 at 9:00 p.m. (ET/PT).
Comedienne/actress Annie McKnight joins panel at the Los Angeles 'Uplifting Minds II' entertainment conference Sunday, June 27, 2010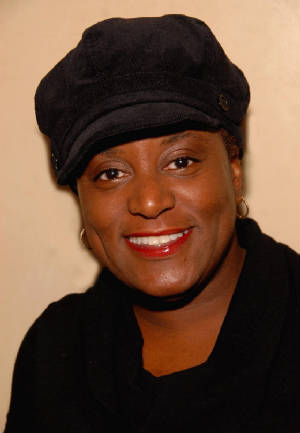 Comedienne/actress Annie McKnight serves on the judges' panel at the Sunday June 27, 2010 "Uplifting Minds II" (ULMII) entertainment conference to be held at the Los Angeles Convention Center (West Hall Theater) from 1 - 7 p.m. Annie, along with the other judges on the panel, will score on ten acts in vocal, songwriting and/or dance, during the talent showcase competition, for a chance for them to be the top winner in each category and be garnered with the ULMII Award and a list of other prizes. The talent competition is from 5 - 7 p.m. and is hosted by KDAY 93.5's DJ So Real - admission is free!
"In this business every opportunity has options some cost some don't," Annie McKnight points out about why she chose to volunteer her time for the event.
Annie McKnight knows from experience about cost, just participating in the ULMII conference is costing her time, money (parking, gas, missed gig opportunities), in fact, this is her second time participating. McKnight also knows about investing in your craft too because she went to college - and it cost her. The ULMII entertainment conference offers attendees, just that education and a chance to invest in your craft.
McKnight earned a Bachelor of Arts in Theater from Columbia College. After college her comedic and acting crafts have helped her amass an impressive list of credits that include BET's Comic View, Martin Lawrence Presents 1st Amendment, and the Tonight Show for her stand-up and The Soloist, starring Jamie Foxx and Robert Downey, Jr.; Cornered, starring Steven Guttenberg, Crazy on the Outside, starring Tim Allen; Crimes of the Heart, Two Degrees, Hair Show, "Heroes," "Brothers & Sisters" and "iCarly" for her acting. Annie recently won $10,000 on "America's Funniest People." Annie works with children with Autism using her animated facial skills and various vocal abilities to help teach them.
The 11 year-old conference will start with the ULMII entertainment seminars that include "PR/Media and Promotions Strategies" by PR/media and promotions consultant Eunice Moseley (www.FreelanceAssociatesInc.com); "artist management skills" by label owner Debra French (www.FrenchRoyaltyEnt.com); "Finding Gigs Online" by former model/actress and current artist manager Kerri Moseley-Hobbs (www.Anthony-Michael.com), and "Marketing in the 21st Century" by label owner Vernon Neilly (www.boosweet.com). Pre-registration is required and all attendees receive a copy of the ULMII Music Business Handbook.
Aside from Annie McKnight, ULMII talent competition judges include public relations specialist Phyllis Caddell (www.PCPublicRelations.com); actress/singer Ashley Argota (Lulu on Nickelodeon's 'True Jackson, VP'); film director/producer Ben Foster (www.BenFosterFilms.com); award winning guitarist Vernon Neilly, and legendary radio personality Lee Bailey (RadioScope and www.EURweb.com).
Words of advice to up-coming talent from Annie, "If you're starting your career a lot will cost you...time, effort...knowledge...clothes...we can go on for days about cost, but don't worry!"
Prizes for the showcase winners include a free music video courtesy of Ben Foster (www.BenFosterFilms.com); free music track from four-time ULMII winner VIP (www.DustDemAFF.com); 30 minutes free legal consultation from Paul Gardner II, Esq. (www.TheGardnerLawGroup.com) and Richard Jefferson, Esq. (www.metallawgroup.com); a slot as an opening act for L.A. Urban R&B singer/songwriter Trueful (www.FrenchRoyaltyEnt.com); 50% off marketing and promotions of social media pages by Boosweet Records (www.Boosweet.com), and vocal coaching from vocalist Nadiyah Kareem (Superstar Entertainment).
For more Annie McKnight log onto www.AnnieMcKnight.com and for more information on attending the Los Angeles "Uplifting Minds II" entertainment conference log onto www.UpliftingMinds2.com.
July 2, 2010
Chris Brown's come-back emotional performance at the 2010 BET Awards is worth watching again and again and again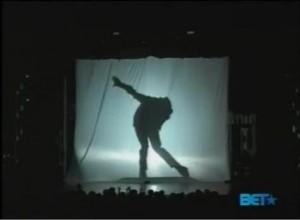 Los Angeles gave BET Awards the red carpet treatment again this year for their 2010 BET Awards held at the Shrine Auditorium. The house was packed and attracted a viewing audience of 4.5 million households. Everyone who watched was treated to performances by a list of who's who in the music industry today such as Kanye West, T.I. and Chris Brown - a tribute performance to Michael Jackson by dancing to "The Way You Make Me Feel," "Remember The Time," "Billie Jean," "Smooth Criminal," and the selection that made him break down and cry, "Man in the Mirror."

Hosted by Queen Latifah who was looking gorgeous in her white gown, the BET Awards' backstage happenings was where I spent my time - watching nominees and winners come and go. I did get a chance to talk to Quinton Aaron who was nominated for Best Actor for his role as Michael Oher (Baltimore Ravens) in "The Blind Side."

Since I had just left my own event, the "Uplifting Minds II" entertainment conference, where we educate young artists and executives about the entertainment business, I asked Quinton what he would say to artists trying to break into the business and he said, "If you want to be in the business...it's hard. You have to hone your craft, stay ahead of the game and don't let little things knock you down. Be in it for the passion."

Passion was just what the BET Awards to Los Angeles - the passion of the city, attendees, special celebrity guest and participants, the winners and the passion of the performers. Though everyone is talking about Chris Browns' MJ presentation, others who gave Class-A performances included Usher, Trey Songz and Rick Ross.

BET honored Prince with the 2010 Lifetime Achievement Award and John Legend with the 2010 Humanitarian Award. The show will be re-telecast on Friday July 2, 2010 at 7:30 p.m. and Monday July 5th at 8:00 p.m.
Winners include Alicia Keys (Best Female R&B Artist), Trey Songz (Best Male R&B Artist), Drake (Best Male Hip-Hop Artist), Young Money (Best Group), Nicki Minaj (Best New Artist and Best Female Hip-Hop Artist), Jay-Z & Alicia Keys (Best Collaboration), Beyonce' f/Lady Gaga (Video of the Year), Serena Williams (Subway Sportswoman of the Year), LeBron James (Subway Sportsman of the Year), Rihanna f/Young Jeezy (Viewers Choice), and Monica (Centric Award) - for the full list log onto
www.betawards.com
.
Fresh Wine Records releases the latest Eddie James project 'Victory: Phoenix Mass Choir'


"A strong part of what I do is minister to young people," said Praise and Worship singer/songwriter and music minister Eddie James about his music career.
Ministry is just what you will get from the newest CD project from Eddie James. The fact that he ministers through his music comes through on the selections offered by "Eddie James presents Victory: Phoenix Mass Choir" project.
Eddie entered into music ministry at the age of nine at his father's church. In 1993 he established the Eddie James Ministries. Today Eddie James' music ministry takes him all over the world with 40 young people, most part of Dream Life a recovery program he founded that rehabilitates troubled youth and college age students.
"You got to know the Word," Eddie stressed. "My mother instilled that in us."
James takes that knowledge his mother gave him and shares it with his many artists such as ColorBlind, a culturally diverse Gospel group of five young men who release "The David Story," Asaph, Tab and Ultimate Call.
"Victory: Phoenix Mass Choir" is such a spirit lifting CD it's almost a must to get. My favorite selections on the CD include "Lord We Praise You," an awesome Praise and Worship piece; "Tell Him What You Want," gave me chills it was so powerful; "Victory," for being so soulful and joyful; "Honor." another powerful Praise and Worship selection; "Faith" is a deep love song, "When I Think about the Lord," and the powerful "The Battle," which he wrote at age 16 - "the battle is not yours, but Gods."
For more information on "Eddie James presents Victory: Phoenix Mass Choir" log onto www.ejworship.org.
July 9, 2010
Dru Hill talks about their 'Keith Sweat's Platinum House' reality show experience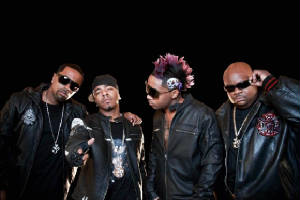 Being on a reality show can make or brake you - literally - but the platinum selling R&B group Dru Hill has taken on the challenge in an attempt to repair "the brotherhood" that once made four young guys from Baltimore a house-hold name. The group - Nokio, Jazz, Sisqo and new comer Tao (also from Baltimore, replacing Woody) - appears on multi-platinum singer/songwriter/producer Keith Sweat's reality show on CENTRIC TV, "Keith Sweat's Platinum House," every Monday at 8:00 p.m.

The reality show premiered Monday June 28, 2010 with Nokio and Sisqo boxing off the tension and frustrations with each other. In up-coming series member Jazz works through his demons of resentment from the group break up. Through it all Keith Sweat pushing them to complete an album, "InDRUpendence Day," and complete the Platinum House boot-camp.

When I asked the guys what they got from the reality show experience that helped them in dealing with being in a group, Jazz said, aside from an album, "A fresh start." He said he learned to forgive and forget - to start fresh."

Nokio pointed out, "One of the things I took away from the show is a sense of feeling that I had to listen a little bit more...I learned to hear."

The idea for a reality show came about when the group was touring with Keith Sweat.

"People know our accomplishments, but...not as a person," Nokio added. "He (Keith) let us be free with the show...there was no script."

Dru Hill recorded so far three albums, "InDRUpendence Day" will be their fourth record group project. Today the multi-platinum selling act has seven Top 40 hits with "In My Bed," "Never Make a Promise," and "How Deep is Your Love" reaching #1.
"Keith Sweat's Platinum House" airs weekly on Mondays at 8:00 p.m. ET on CENTRIC TV (formerly BET J). For more information on the show log onto
www.centrictv.com
and for more on Dru Hill log onto
www.DruHillOnline.com
.
ASCAP Rhythm and Soul Awards bring together the best songwriters/producers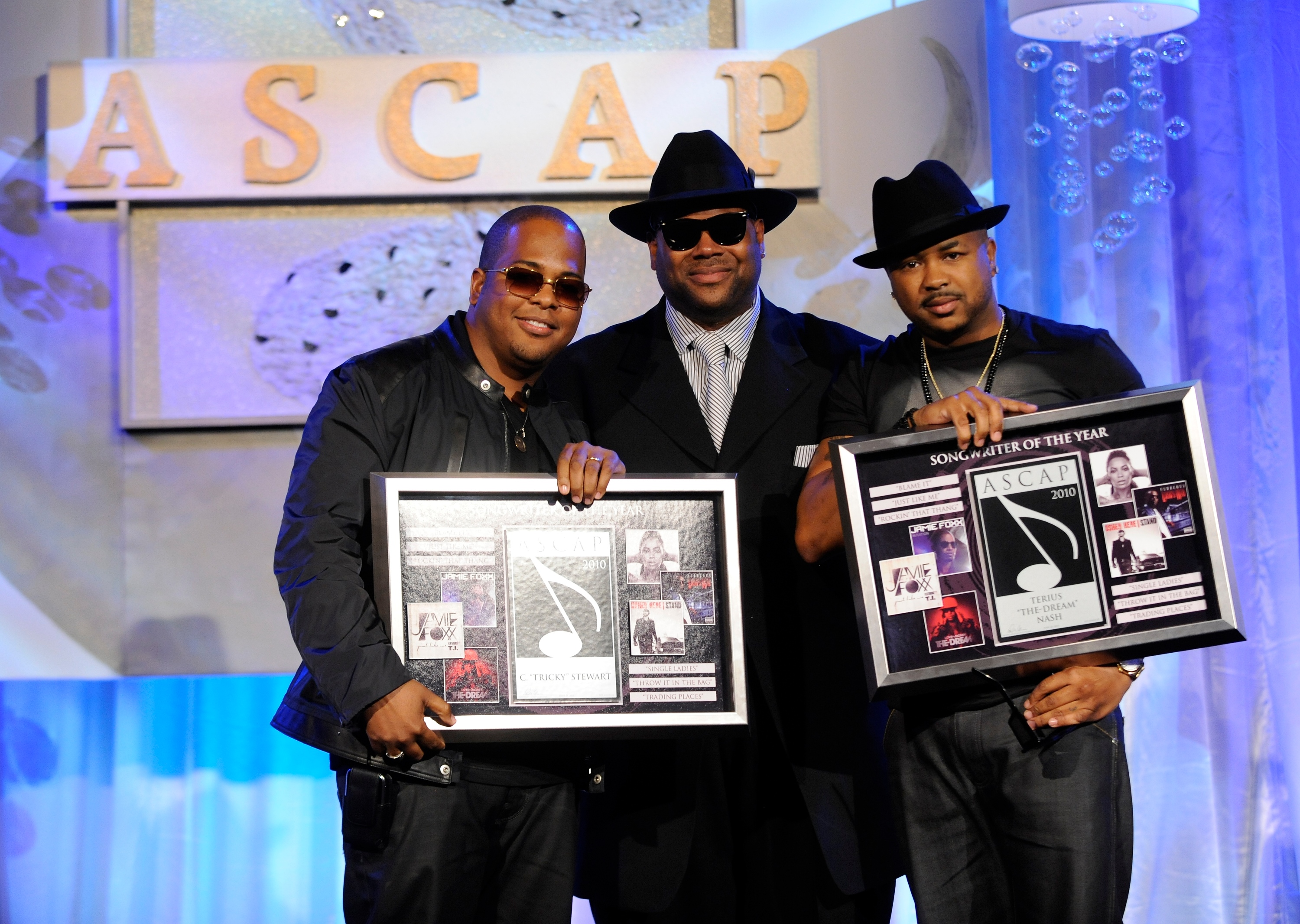 The 2010 ASCAP Rhythm and Soul Awards recently held at The Beverly Hilton in Beverly Hills brought together the best in songwriters and producers for an evening to honor them, as well as Dr. Dre with the Founder's Award and Janelle Monae' with the Vanguard Award. The guest list was the who's who in the songwriting business which included Ne-Yo (Songwriter of the Year- tied with The Dream and Tricky); T.I. (performed); Eminem (performed); Big Boi (performed); The Dream/Nate Walka/Christopher Henderson/Tricky Stewart (Top R&B/Hip-Hop Song - "Blame It"); Gucci Mane (performed); JD protégé Dondria (performed), and Jermaine Dupri (Song of the Decade - "We Belong Together").
Some songwriters were riding high on the success of one hit record, such as Nate Walka, co-writer on the Jamie Foxx hit "Blame It on the Alcohol." On the red carpet Walka pointed out, "This was my first major placement. I wasn't even a songwriter. I feel everybody can relate to it." He went on to explain what he did following the success of the song, "Man, I was able to buy my mom a car...me and my mom been in the trenches, its' been really hard, know what I mean. I give credit to God, things that shouldn't have happen, happened...God is good, He has a plan."
I had a chance to talk to Kawan "KP" Prather who produced/wrote John Legend's hit "Green Light." As a songwriter/producer KP said he has worked on the albums of Usher, T.I. and Young Blood, in fact it was on Young Bloods' CD that his first song was placed.
Others that walked the red carpet to talk to the media included singer Janelle Monae, Brian Kennedy (won for Jennifer Hudson's "If This Isn't Love"); Flo Rider (won for "Right Round" featuring Ke$ha); The Dream (nominated for his Rockin' "That Thang," Beyonce's "Single Ladies," Fabolous' "Throw it in the Bag", Usher's "Trading Places" and won for "Blame It"), Erika Shevon Lockhard (won for Twista's "Wetter"), and Johnny "Smurf" Smith (won for Musiq Soulchild's "IFULEVE."
Established in 1914 ASCAP (the American Society of Composers, Authors and Publishers) is the first and leading U.S. performing rights organization (PRO) handling over 8.5 million copyrighted musical works. It is also the only PRO owned and governed by its writers and publisher members.
For a complete list of winners of the 2010 ASCAP R&S Awards or for more information the PRO log onto www.ascap.com.
July 16, 2010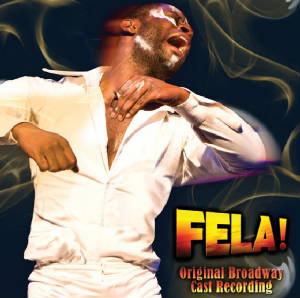 The Broadway musical 'Fela!,' that received the financial backing from Jay-Z and Will and Jada Smith, releases CD on Knitting Factory Records
"I went to the Broadway production (of Fela!)...and was told the license to the record catalog was ending with Universal Music US (they held 26 of the 77 albums recorded)," said Brian Long, manager of Knitting Factory Records who brought the license to release a CD recording of the Broadway musical "Fela!" "The family has the right to license it to whomever...Universal wasn't doing anything. It (the recording) was done in one day. The cast was there, the band - it's a live documentation of what's performed on stage."

"Fela!" is a musical about the life of Nigerian musician and composer Fela Kuti who died in 1997. In 1958 Fela was sent off to study medicine, by his father a reverend and teacher, like his two brothers before him, but Fela decided he wanted to study music instead. While in school he formed a band that played a fusion of Jazz and Highlife (a genre of music from Ghana characterized by jazzy horns and multiple guitars). In 1967 he decided to change musical directions and called it Afro Beat. He took his sound and band to the United States in 1969 and discovered Black Power and the Black Panther movement. That is when his music changed from love to social issues.

He return to his home in Nigeria and opened a recording studio, which also served as a compound for him, his family and his band to reside. He also opened a night club Afrika Shrine where he performed regularly. His lyrics began to tell a political story of government corruption and military abuse, and as a result his studio and club were raided regularly by the government.

In 1977 he renamed his band Afrika '70 and release an album titled "Zombie" a description used by Nigerians to describe the military soldiers and their methods. The album became an immediate success which brought over a 1,000 soldiers to his studio and night club resulting in the burning of both his places and the death of his mother - when she was thrown out a window. Fela sent his mothers' coffin to the residence of the military general, who claimed the burning and death were caused by one "unknown soldier." Fela later rebuilt his properties and in 1984 the government attacked them again.

Fela's passion for justice, for him and his people, never stopped, but it was only his death in 1997 from complications to AIDS that silence him. In 2008 an off-Broadway musical on his life was launched with the help of Tony Award winning director/choreographer Bill T. Jones. By 2009 "Fela!" was running on Broadway thanks to the financial backing of Jay-Z and Will and Jada Pinkett-Smith. That same year Universal Music U.S. licensed the catalog of Fela's music to Knitting Factory Records.

"We set up a website," Brian pointed out. "That had never been done by Universal Music. We can now sell through the website...a Fela community. Two of the 26 album covers we've made into posters."

The CD "Fela!" provokes visions of the colorful and energetic Broadway musical. Sahr Ngaujah plays Fela, Lilias White, with the beautiful vocals, plays Fela's mother Funmilaya Kuti (a feminist activist) and Saycon Sengbloh plays Fela's American girlfriend Sandra Izsadore (Fela had 27 wives in Nigeria).

Of the 22 selections on the "Fela!" album the ones I find playing over and over again are "Trouble Sleep" a powerful song sung on-stage by the ghost of his mother - lyrics talks of standing up for what you believe; "Lover," is a passionate selection with heavy horn support and African drum beating as an echo - is about when he fell in love with the American, Sandra; "Upside Down" makes you want to get up and do something productive -"Open that Dictionary" the lyrics say; "Rain," sung by Lilias who shows an impressive vocal range, and "Dance of Orisas (Shakara)" which gives me visions of an African tribal dance scene.

I haven't seen the musical, but just reading about it, Fela's life and hearing the CD I can see why Jay-Z and the Smiths decided to support it. Fela was a remarkable man and lived a remarkable and socially conscious life.
For more information on "Fela!" log onto www.FelaOnBroadway.com and for more on Fela Kuti log onto www.FelaProject.net.
July 23, 2010
CBS brings high-powered black role to the 'Young and the Restless' with actress Julia Pace Mitchell as Chief Financial Officer Sofia Dupre


Julia Pace Mitchell, a formerly trained actress (Howard University) and daughter of two legendary actors, lands reoccurring role on CBS's "Young and the Restless" as high-powered Chief Financial Officer Sofia Dupre. Julia credits a Facebook message from a friend about the casting of a new role on "Young and the Restless" as to what lead to this historical role.


"I auditioned for six weeks...each week," Julia recalls. "There were tons of actors there that I admire. The last day I was there with Kristoff (St. John) and Shemar. Kristoff gave me a look (like you got it). I got a call from my agent...I think he was surprised." Mitchell goes on to describe her character, "She's Chief Financial Officer...a business woman, at the top of her game. I am really excited!"


Mitchell confessed that she was a bit surprised herself, because not only is she black, but a full figure woman. Her legendary parents are daytime stars also - mother Judy Pace was on ABC's "Payton Place" and her father, Don Mitchell, was on CBS's "Capitol." Both parents had leading roles elsewhere, for Judy there was film roles in Brian Song and Cotton Comes to Harlem and for Don there's television series such as NBC's "Ironside," "The Fugitive" and "CHiPs."


Taking after her parents Julia Pace Mitchell's credits are impressive as well, appearing in the stage production of "Ma Rainey's Black Bottom," CBS's "Cold Case," comedy film "Meet Bill," and the Fox Searchlight film Notorious.


Julia's also appeared on TNT's "The Closer," NBC's "Law & Order: Special Victims Unit," Lifetime's "Strong medicine," and "NBC's "Law & Order." Later this year Mitchell will appear in an action film, Faster, with Dwayne "The Rock" Johnson. In fact, you may have already seen Julia in the current national "Playtex Fits" bra commercials and print ad campaign for the full figured woman.


When I asked Julia to give advice to others struggling actors not only did she make me visualize her answer when she said, "Image all the people who said your skin color or body type wasn't right." Just as the visions of those doors closing in my face started to sadden me Julia picked my spirits back up immediately, with a philosophy that is very similar to my own, by adding, "You have to trust in yourself. You have to do it with dedication; training...comes down to your craft."

Young saxophonist Eric Darius releases new project, 'On a Mission,' on Shanachie
"I started writing music for this project a year a half ago," composer and saxophonist Eric Darius said about his newest CD release, "On a Mission," on Shananchie Entertainment. "It wasn't until the beginning of this year that I started recording. I like to put out (a CD) every two years."

A protégé child, Eric said he started writing music at age twelve."The concepts are constantly floating in my mind," Darius confessed to me. "Writing music is a gift."

He admitted that what is in his mind is the music: the horns, the strings...every note. This is Eric's fifth album and he believes with each CD he is continuously involving. His influences include Herbie Hancock, Stevie Wonder and Miles Davis.

"I don't want to be in a box," Darius stressed. "I want to reach everyone! ...To incorporate Jazz, R&B, Pop, Hip-Hop and Reggae. There is so much going on in my life."

As a musician Eric Darius started professionally at the age of 17 and was soon sharing the stage with Prince, Wynton Marsalis, George Benson and Brian McKnight. One of his CD releases even reached #1 on Billboard's Contemporary Jazz Charts.

His latest CD, "On a Mission," features the contributions of Rick Braun, Rex Rideout, Micah Otano, Chris Andrew, Rohan Reid and an original song of James Lloyd (Pieces of a Dream). My favorite cuts on the "On a Mission" project include "Kingston's Flavor" because of its' Reggae feel with a layer of some funky Jazz support; "Move It on," "Soulful Stride," a finger popping selection; "Uptown Swagger," featuring James Lloyd, because of its great piano support, and "My Prayer for Haiti," a sweet love song for the people of Haiti.

I asked Eric to also give advice to struggling musicians and he didn't hesitate to say, "We live in a digital time and (you) can get songs for free. Artists need to understand the business side. Labels are closing and artists are taking control of their music. They have a direct link to their fans to promote themselves...its' an exciting time...an interesting time."

To learn more on Eric Darius and his latest CD "On a Mission" log onto his website at www.EricDarius.com.
July 30, 2010
Dru Hill's anticipated fourth album, 'InDRUpendence Day,' finally released on Kedar Entertainment


When I heard Dru Hill was back with their original manager Kevin Peck I looked up to the Heavens and mouthed "thank you Lord." Yes, finally I will hear that Dru Hill Baltimore sound again. This week Kadar Entertainment released the fourth anticipated CD of the multi-platinum R&B group Dru Hill titled "InDRUpendence Day" executively produced by Kadar Massenburg, Dru Hill and Kevin Peck. The CD offers 13 songs and three teasers.


"Dealing with leaks," founding member Nokio pointed out when asked about the delay of the group's new project. But Nokio didn't seem to be worried by the leaks saying, "If fans like your music, leaks are just advertisement for the album. You have so many people with leaks. Look at Drake, he had two different leaks and he still sold 400,000 and Eminem (same thing) sold 700,000 (the first week)."


Nokio (Tamir Ruffin) formed the group in the early 90s, which included childhood friends Larry "Jazz" Anthony, Jr. the vocal virtuoso who can sing any genre of music, Mark "Sisqo" Andrews the passionate Urban Soul singer that the public ordained as the leader of the group, and James "Woody Rock" Green who left the group twice - the last time being replaced by Antwuan "Tao" Simpson - who is affectionately known in Baltimore as "The Soprano." Kevin Peck who was Marketing Manager at the Afro newspaper in Baltimore saw the guys at a local talent showcase. Peck literally adopted the guys and helped define and market them.


Named after a local park in Baltimore, Dru Hill was signed in 1995 to Haqq Islam's University label, distributed by Island Records. Island merged with Def Jam Records and in 1999 they signed to Def Jam's imprint Def Soul Records. During that period the group released their debut self titled CD in 1996, "Enter the Dru" in 1998 - which went multi-platinum and "Dru World Order" in 2002. Hit singles during that period included "In My Bed," "Never Make a Promise," and "How Deep is Your Love."


Their first soundtrack placement was for the movie Soul Food, "We're Not Making Love No More," written and produced by BabyFace. That song was the soundtracks' first single and reached #2 on the R&B Charts and "She's a Bad Mama Jama" featuring Foxy Brown on the soundtrack for Bill Bellamy's Def Jam's How to be a Player.


Though I am so Dru Hill starved that I could listen to "InDRUpendence Day" from beginning to end without skipping, I must say my favorites include the first single off the project "Back to the Future," a masterpiece, musically, vocally and lyrically - what an outstanding lovers plea. Then there is also "Do It Again" it's something you can hear being blast from cars; "Making Luv," a passionate song with that trademark Dru Hill harmony and flavor; "Shut it Down" is certainly a club song that gets more explosive as you come to the end; "She Wants Me," another Dru Hill - sure to be - platinum hit; "Away" which I can hear as the back-drop of some powerful major motion picture, and their remake of the Tears for Fears cover song "Rule the World."

For more information on the new Dru Hill CD, "InDRUpendence Day," log onto

www.DruHillOnline.com

or

www.Kadar.com

. You can also catch Dru Hill on BET's CENTRIC Network on Mondays at 8pmET in Keith Sweat's "Platinum House" reality show.

Arrested Development is back 'Strong' with new CD and new members
In the late 1980s an Afro-centric group of mostly family members came onto the scene and stole the show. They called themselves Arrested Development and before the air settled on the music industry they had reached multi-platinum status and garnered two Grammy Awards.

Founded by member Speech, Arrested Development is back with its 9th album titled "Strong" on Vagabond/Cutting Edge Records. With four new members (Tashia Larae, Za, JJ Boodie and One Love) expect some new sounds, but not to fear you will still get that Arrested Development flavor. Past hits for the group include "Mr. Wendal," "People Every Day," "Ease My Mind," "Revolution," "Tennessee," and "The World is Changing" - a 2010 hit in Japan (reached #9 on the charts).

Aside from Speech and Eshe other original members include Rasadon (aka Don Norris) and Baba Oje (the spiritual elder). I spoke to member Eshe Gaither (aka Montsho Eshe), who has such a beautiful voice, about where the group has been and she filled me in on how hard they have been working overseas.

When we talked about the CD Eshe said, "It has a lot of edge to it. Everybody comes from a true place as musicians...Speech brings the political edge. I do a lot of dancing...Modern, Hip-Hop to African."

Eshe, who is about to release a solo project "Life, Live, Freedom - The Billie Gaither Project," said she has a dance ministry at Solomon's Porch Ministries that it is not your tradition dance ministry, but an "out of the box" ministry teaching all types of dance Swing and Jazz also.
"Music is true," Gaither stressed. "It's coming back around...artists from back in the day are coming out."

That must be true because lately Arrested Development has been everywhere here in the states. They just did the Tom Joyner Cruise, BB King Lounge and the Essence Festival. The "Strong" album offers a lot for the listeners. I was hyped just to be able to hear that Arrested Development sound again with those thought provoking lyrics.

My favorite cuts on the Vagabond CD release include "Bloody" reminiscent to me of Bone Thugs' Cali style - supported with both African and native Indian influences - is surely a platinum hit; "Greener" a traditional Arrested Development hit with Speech leading the way with some great vocals singing the hooks and harmonizing in the back - I also love the flow of the second rapper; " La La La," is a catchy song with an African feel to it; "Africa We Thank You" is a hot number that makes you want to get up and do some traditional style African dancing (even if you don't know how), and "Freedom" because it's one of those songs that could go down in history because of its old American Spiritual feel and its thought provoking lyrics.

For more information on the "Strong" CD release from Arrested Development log onto www.ArrestedDevelopmentMusic.com, www.SpeechMusic.com and for more on Eshe Gaither (aka Montsho Eshe) log onto www.Myspace.com/EsheLifeDance.