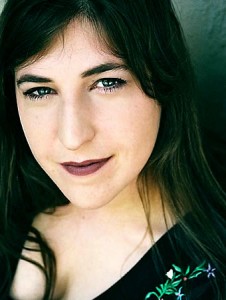 'The Big Bang Theory' actress Mayim Bialik's new book, 'Beyond The Sling,' gives food-for-thought on child rearing

Mayim Bialik, PhD is best known as Pumkinhead in the '80s "Facts of Life", as Blossom Russo in the '90s NBC sitcom "Blossom" and on the CBS sitcom "The Big Bang Theory" as Amy Farrah Fowler, PhD. Well this veteran actress is now an author with the release of her parenting book "Beyond The Sling" (Touchstone/Simon & Schuster). The book gives you food-for-though, something to think about, on parenting the 'natural" way - using attachment parenting.

"A lot of it is intuitive," said Mayim Bialik about the book's topic and title. "A lot of what experts say goes against what our intuition says."

The book is a guide to that 'natural' way of parenting that Bialik learned as a parent to her two children (Miles and Frederick) and as a supporter of the attachment parenting theory made popular by two well known physicians, one is Dr. Jay Gordon - who wrote the introduction in the book. Though Mayim obtained her PhD in neuroscience from UCLA she says it really wasn't what she used.

The attachment parenting theory, according to Gordon, is a philosophy and lifestyle that is kid-led. "Beyond The Sling" provides history and case studies to support her ideas, and parenting choices - that seem to be a lot like how I raised my two children. As a parent I could anticipate when they needed a hug, needed to eat or when they had something heavy on their little minds.

"Beyond The Sling" focuses on the early years starting at birth to guide a parent through communicating with their children non-verbally, especially for those too young to talk. For small babies it explains how to know when they need medication or are going through child stresses, and doing all that while balancing work.

"I'm sharing our experiences being a parent...I'm no expert," she pointed out. "A lot of parenting is intuition. Parenting may not be for everyone. What scared me are experts. We're born knowing how to be a parent...we learn as we go."
For a look into the personally life of Mayim Bialik and her husband as they raise their children, while learning a more natural way of parenting, take the time to read "Beyond The Sling." Learn more about the parenting guide by logging onto
www.SimonandSchuster.com
or
www.MayimBialik.net
.
Chelsea Tavares' role on ABC Family's 'Make It Or Break It' is becoming a major attraction for viewers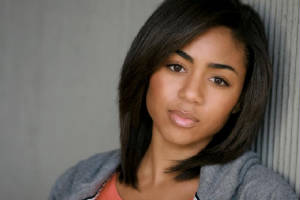 "She deals with tragedy in her life," actress Chelsea Tavares said about her role in the ABC Family drama "Make It Or Break It." "There's a lot of crying...you got to get into it."
Get into it she does and as a result Tavares' acting skills are becoming a major attraction for "Make It Or Break It" viewers. The ABC Family drama airs each Monday at 9/8c.
Chelsea is best known as Autumn Williams, the love interest of Jordon Lewis (Lil' JJ), on Nickelodeon's hit sitcom "Just Jordan," as the sassy Cranberry St. Claire on Nickelodeon's "Unfabulous," opposite Emma Roberts, and on CW's series "The Ringer," with Sarah Michelle Gellar. Tavares has also appeared on television series such as "CSI Miami," "The Middle," Disney's "Zeke & Luther," "The District" and "The Practice."
Her character Jordan Randall, on "Make It Or Break It," is the newest Olympic hopeful who happens to be an orphan living on the street. Jordan sees this as her fresh start after several opportunities failed - due to her reputation as a trouble maker.
"My character is very strong...has a wall... (that says) don't mess with me," Chelsea pointed out.
For more on the ABC Family weekly dramas log onto www.MakeItOrBreakIt.com or visit Chelsea's blog at www.Tumblr.com/tagged/Chelsea-Tavares.