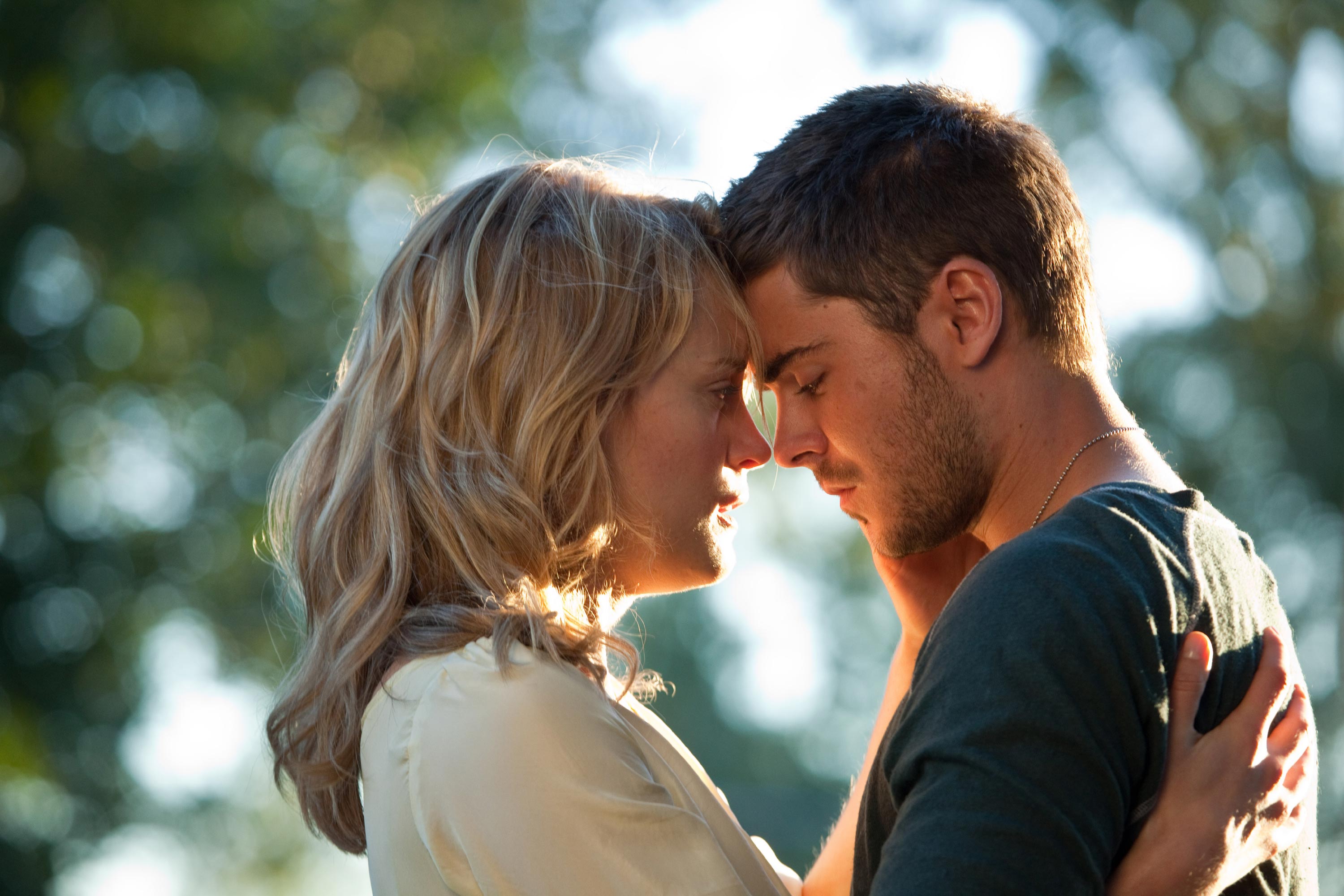 'The Warner Bros' The Lucky One is a touching tale of destiny, arrives in theaters April 20, 2012

The Lucky One, based on the Nicholas Sparks' bestseller, stars Zac Efron (17 Again) and Taylor Schilling ("Mercy"). The Warner Bros. presentation, which arrives in theaters April 20, 2012, is a touching romantic tale of destiny. The Lucky One follows the life of U.S. Marine Logan Thibault as he realizes that he has survived Iraq because of a picture of a girl he found in the midst of the war.

"I spent as much time with marines as I could," said Zac Efron - who plays Logan. "I was in a room full of marines...they opened up."

Efron wasn't the only one that spent time with Iraq war marines to do research for the movie, Academy Award nominated director Scott Hicks said he did the same.

"I found a mindset (game face) persona on the marines' faces," Hicks pointed out. "There was a marine who experience an explosion with an IED in a hummer, he said time stopped as he became aware of the dirt falling on his shoulders."

The film opens with a dramatic war scene that leads to the love story as Logan walks across country to find this girl in the picture that he feels was his "lucky charm" - the reason he survive. Beth's picture was in the possession of her brother, also a marine in the Iraq war, who wasn't so lucky.

"Beth has kind of given up on love," Taylor Schilling said about her character. "That's the main obstacle she had to get over."
The Lucky One also stars Emmy Award winning Blythe Danner ("Betrayal"), Jay R. Ferguson (The Outsiders), Riley Thomas Stewart ("How I Met Your Mother") and Adam LeFevre (Hitched). It is produced by Denise Di Novi (Message in a Bottle) and the screenplay is by Will Fetters (Remember Me).

As the couple falls in love and realizes the magnitude of their meeting, Beth's ex-husband tries everything, even violence, to try and stop them from falling in love.

"Logan is a real hero, he got integrity and he makes a choice I hope I would make," Zac said about his character. "Logan never takes the easy road."
The Lucky One is also presented, in association, with Village Roadshow Pictures, Di Novi Pictures and Scott Hicks. Rated PG-13 The Lucky One reaches theaters April 20th. Find more information at
www.TheLuckyOneMovie.com
.
Disney Nature's Chimpanzee is a fascinating look into the life of baby Oscar, arrives in theaters April 20, 2012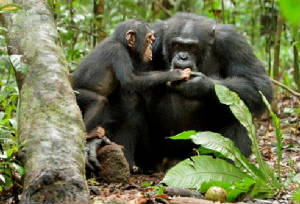 "For 3 ½ years we were in the field, a span of 700 camera days," said British director Mark Linfield (Earth) about his latest project the Disney Nature documentary film Chimpanzee.
Chimpanzee follows the first 3 ½ years of baby chimp Oscar, a fun loving and mischievous chimp who loses his mother and then gets adopted by the alpha male, Freddie. That adoption is an unusual occurrence because the alpha chimp has to maintain an aggressive image amongst his group.
Shot deep in the rain forest of South African Chimpanzee is also directed by Alastair Fothergill (African Cats) and narrated by Tim Allen (ABC's "Last Man Standing").
"I was completely shocked when Freddie turned around to take care of Oscar (when his mother died) who was not related to him," Mark confessed. "Of all animals for a male Chimp to do this - he is the least likely - they have to have an image to maintain (amongst his group)...just extraordinary."
The true life adventure will have you falling in love with Little Oscar and fascinated by the group of 35 chimps led by the alpha male Freddie. The alpha males' group comes with drama, humor and lots of similar human behavior that include the use of tools and washing their food before they eat it.
Proceeds of the film during the first weekend will go to benefit the Jane Goodall Institute, known for its work with the Chimps and Apes, which are threaten because of the decrease in the rain forests.
For more information or clips from the film log onto www.Disney.go.com/DisneyNature/Chimpanzee/#/Movies/Chimpanzee.

Multi-platinum selling CeCe Peniston is back with a new single 'Celebrate'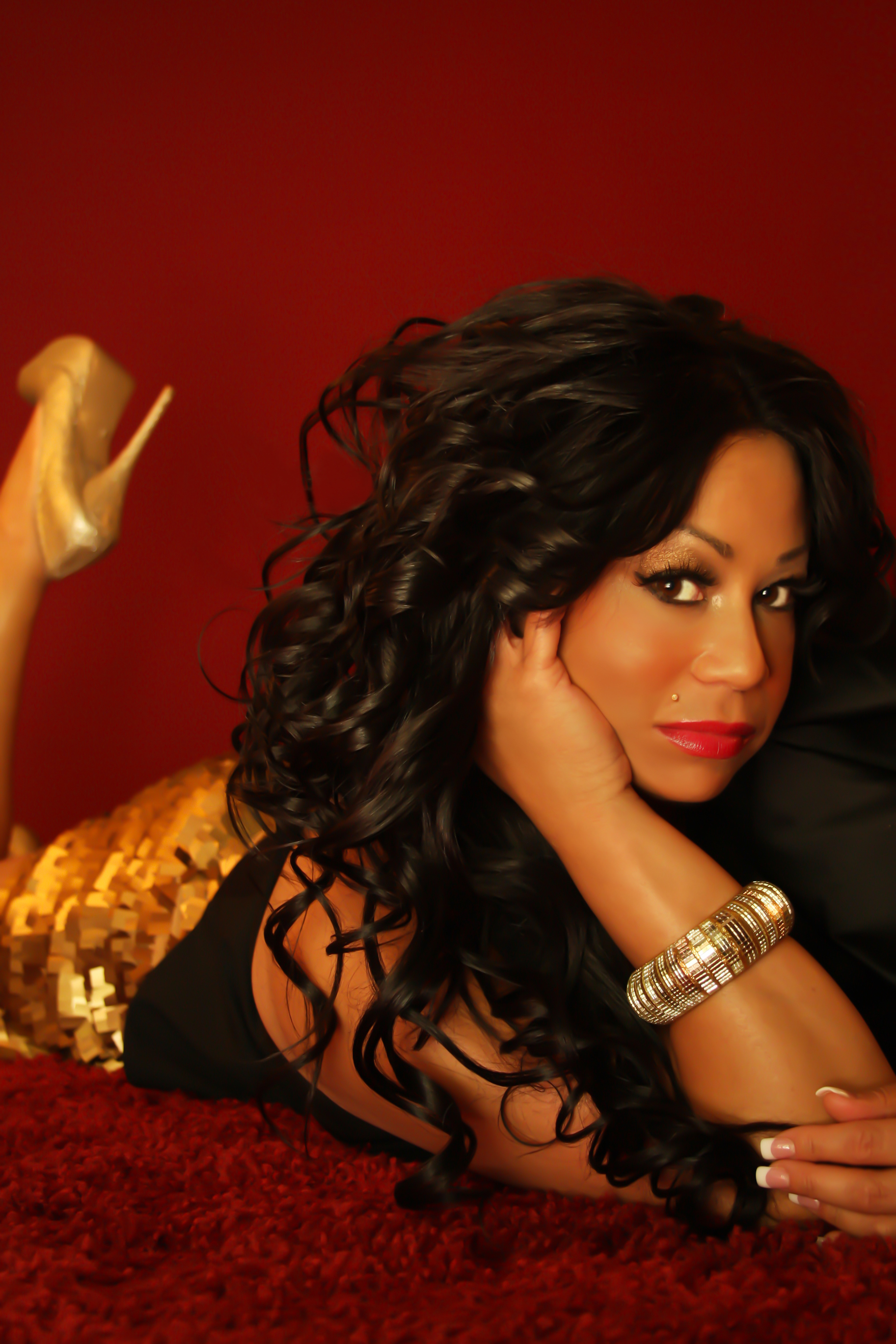 "I still got a lot left in me," said Multi-platinum selling CeCe Peniston about her return to the music scene with her upcoming album release - slated for the end of May - and her just released first single off the project titled "Celebrate." "People haven't heard me in a while...they will hear my energy."
The album will be released on the 16 Bars Music imprint. The single is an upbeat "electro-dance" number that makes you truly want to "Celebrate."
CeCe Peniston became an international sensation with her hit "Finally" in 1991, which was re-released in 2011 featuring Joyriders.
"We did a video to the remix (of "Finally") at the Playboy mansion," Peniston pointed out to me. "It was an actual party...we used some of the footage."
For more information on CeCe's single "Celebrate" and her upcoming album release log onto www.CeCePeniston.com.