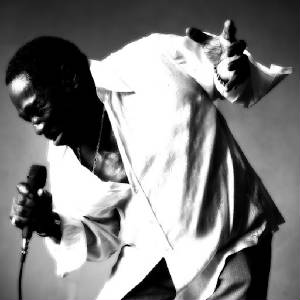 Rock & Roll Hall of Famer Eddie Levert is back with new album, releases first single, 'Last Man Standing'
Grammy Award nominated Rock & Roll Hall of Famer Eddie Levert prepares for a new album as he releases the first single, "Last Man Standing," on iTunes. The new Levert album titled, "Eddie Levert: I Still Have It," will be available sometime in the spring.

The soulful and powerful single, "Last Man Standing," carries Eddie's signature sound, added with an undeniable passion.

"I wrote 'The Last Man Standing' after I lost my two sons Gerald and Sean," said the legendary singer/songwriter/musician. "The deaths were so close...it really took me a-back...first Gerald then Sean."

Levert's vocals also help make that legendary R&B/Soul sound of The O'Jays, which also includes original member Walter Williams Sr. and Eric Nolan Grant. The group is currently touring worldwide and is in the studio working on another O'Jays album. Eddie is in addition touring as a solo act with Johnny Gill and Keith Sweat.

As part of The O'Jays' Eddie has accumulated seven Top 20 singles and eight Top 20 albums on Billboard Charts. Some of the hits include "Love Train," "For The Love of Money," "Back Stabbers," "I Love Music," and "Use To Be My Girl." His solo single, "Last Man Standing," has that same potential to be a hit.

"It was a long process. Took years to write," Eddie pointed out about the single. "It's a positive thing. Everybody needs to sing it - 'last man standing'."
Well I know I'm still singing its catchy hook. For more information on Levert or his group The O'Jays visit
www.TheOJaysHomePage.com
.
The successful 'Men of Soul Tour,' with Freddie Jackson, reaches Belgium and Trinidad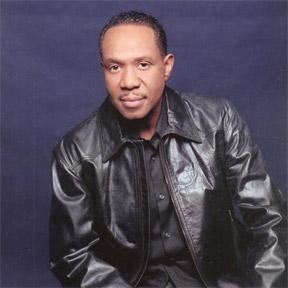 "There's an audience for great singers and Soul singers," said platinum selling Freddie Jackson about the success of the "Men of Soul Tour" that features him, Peabo Bryson, Jeffrey Osborne and Howard Hewitt. "There is a vehicle and it's still living. We're helping to keep it alive by keeping fans motivated. People are hungry for a great show."
A great show is just what you will get attending the "Men of Soul Tour." Just to witness Freddie Jackson do things with his vocals that are indescribable in words is worth the ticket price.
"I play the violin and that allows me to have perfect pitch," explains Jackson about his vocal abilities used during his performance on the "Men of Soul Tour." When told his vocals seem to have gotten better than earlier years Freddie pointed out that his vocal cords, "...preserves like a bottle of wine...gets better."
The "Men of Soul Tour," which reaches Trinidad April 28, 2012, goes next to Belgium on May 11th, and Las Vegas, May 18th, continues on across the country with his fellow Soul singers Howard Hewitt, Jeffrey Osborne and Peabo Bryson.
Jackson's career garnered many hits that we treasure such as "Rock Me Tonight," which spent six weeks at #1 and reach platinum status; "You Are My Lady," which crossed-over and peaked at #13 on the Pop Charts; "Just Like The First Time," went platinum; "I Don't Want To Lose Your Love," reached #2, and "Tasty Love," "Have You Ever Loved Somebody," and "Jam Tonight" reached #1 on the Soul Charts.
Freddie Jackson also has made film and television appearances such as I Can Do Bad All By Myself, Love and Basketball, Kings of New York, All Dogs Go To Heaven, Def by Temptation and "Family Matters."
Find out more about the "Men of Soul Tour," featuring Jackson by logging onto www.MenofSoulTour.com.