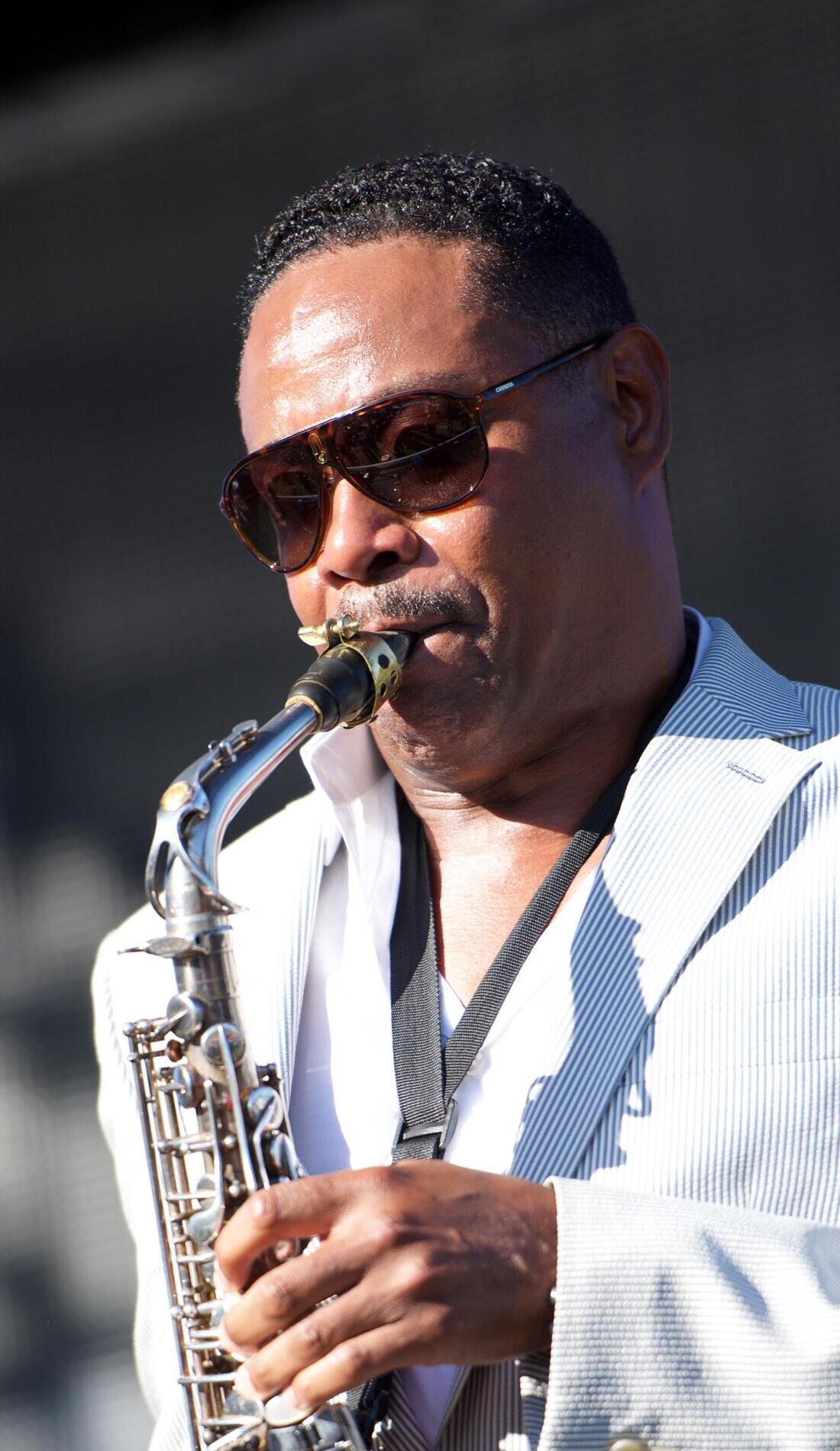 Urban Jazz saxophonist Kim Waters to release 'Silver Soul' marking 25 years on September 2, 2014

"I wanted to do...something for everyone," Urban Jazz saxophonist Kim Waters said about the theme of his newest album release "Silver Soul" (Red River Entertainment) on September 2, 2014. "...see the growth."

Kim Waters, as always, will provide his own twist to Jazz that will conclude a more Contemporary Urban style. Featured vocalists of the "Silver Soul" project include his wife Dana Pope, his daughter Kayla Waters, Eric Roberson and Zendaya (Disney's "Shake It Up").

"I pretty much did everything at home," Waters said about the project when I learned he played all the instruments. "I wrote a brunch of songs. Kept playing them over and over (to pick what would make the album). I wanted each one to be a single."

The "Silver Soul" album will also mark his 25th year in the entertainment business. The first single off of the project is "Dreaming of You," which was the 2nd most added song on radio that week. The single is also one of my favorite cuts on the album, a Smooth Jazz selection with a bit of a funky flavor. I also loved the piano support.

"I usually do a lot of the instruments," the Maryland native admitted. "I started with the violin...went on to the sax while all along I was playing the keys. Through the years my next door neighbor played keyboards...he taught me. By 16 I was proficient with the keyboards and sax. My brother played drums and bass. I would sit down and watch him, and when he was gone I'd pick it up. I think it's an amazing gift."

Other favorites of mine on the "Silver Soul" project include "On a Mission" because I love the way his horn skips and scats at the end; "Anything You Need" featuring the impressive heartfelt vocals of Dana Pope, I also love the piano support on this one because it sounds like his fingers are dancing; his cover of John Legends' "All of Me" because he keeps it the same but yet makes it a Kim Waters' creation; "Fire Flies" featuring the vocals of Zendaya which gives it a nice Pop flavor, and "A Song for Dana" for its simplicity that makes it a beautiful love song, and I love the sax's long winded ending.

Kim Waters will be performing at the Birchmere in Alexander, VA on August 22, 2014. You can log onto www.KimWaters.net for more engagement dates, and information on the upcoming "Silver Soul" album release September 2, 2014.
Darrin Dewitt Henson stars in psycho-drama After premiering in Los Angeles August 15, 2014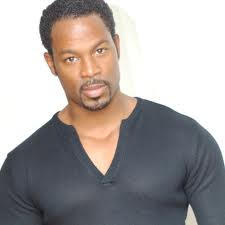 The Pieter Gaspersz directed psycho-drama After stars Academy Award nominee Kathleen Quinlan (Apollo 13), with supporting casts that include Darrin Dewitt Henson (Stomp the Yard), John Doman (The Wire), Tony Award nominee Pablo Schreiber ("Orange is the New Black"). Adam Scarimbolo, Sabrina Gennarino, Diane Neal ("Law & Order" SVU"), Bruno Gunn (The Hunger Games: Catching Fire), and Mandy Gonalez (Man on a Ledge).
"It was the story itself that was so profound," said Darrin about why he got involved in the film written by Sabrina Gennarino. "I had a friend that died so the story is close to my heart, and my experience is something that happened in the movie."
.After is set in the winter of 2002 in New York and follows a middle-class family struggling financially, a family lead by family matriarch played by Kathleen. There is a buried secret that threatens to shatter the family if found out.
"It was something that resonated with me and some of the people on the project were very close to what happen. The director and writer was first handedly involved...the tragedy has touched the heart of a lot of us," Henson pointed out.
After is produced by its director and writer Gaspersz and Gennarino, and edited by Oscar Award nominee Williams Steinkamp, and music by three-time Emmy Award winner Jeff Beal. The psycho-drama was released in New York August 8, 2014, and will be released to theaters in Los Angeles August 15th.
"I love this film," Darrin concluded. "It's a human experience, an American story of love, perseverance and the continuation of life."
Aside from being an actor with credits that also include "Single Ladies," "Lincoln Heights and a recurring role in BET's "Being Mary Jane," Henson is also a dance choreographer who has worked for Michael Jackson, the Spice Girls, Jennifer Lopez and Britney Spears. He also added author to his credits by publishing a book titled "Ain't That the Truth."
Some of his upcoming acting projects include The Choir Director, One Heart, and Four of Hearts. You can log onto www.DarrinHenson.com to learn more about him, and to learn more about the After film log onto www.AfterTheFilm.com.
Entertainment columnist Rosa Pryor-Trusty releases second book 'African-American Community, History and Entertainment in Maryland'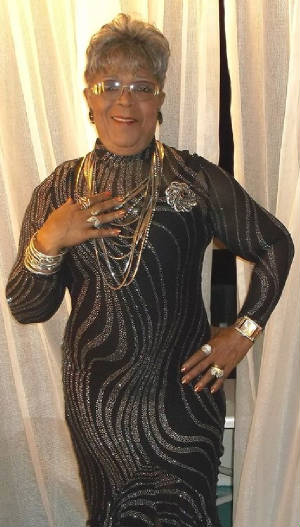 "I always believed in local entertainment," said entertainment columnist Rosa Pryor-Trusty, a former singer and musician who traveled the world over, who are currently promoter/artist manager, as well as entertainment writer (Afro newspaper and The Baltimore Times). "They have not had great media (support) behind them. No one talks about our local artists. I noticed local writers wrote about national artists and I had a passion for local artists."
That passion motivated Rosa to publish her first book "African-American Entertainment in Baltimore," a picture book published by Arcadia in 2003, which is working on its third print. That book is sold all over the world and found in most book stores. The response was so great that she was "pushed" by the public to publish her current book release "African-American Community, History and Entertainment in Maryland." This picture book includes research, along with the historical pictures of not only local talent, but national legends that frequently performed in her hometown of Baltimore.
"The first book made such an impact on the community," Pryor-Trusty stated. "My book is in every book store in the country, and around the world. People said you need to do a second book. The first book's publisher wouldn't let me go over a certain number of pages so I decided to self-publish the second."
Her second book "African-American Community, History and Entertainment in Maryland" has 532 pages, and is self published through Xlibris. Its first print has sold out and she is working on releasing the second print now.
"I'm a picture person," she pointed out as to why picture books. "One picture speaks 1,000 words. I went to find a publisher to give me more pages and it took me three years...so this one is self-published."
Rosa said the purpose of her books is to record the entertainment history of Baltimore, Maryland. Its Pennsylvania Avenue was once considered the birth place of the music renaissance.
"The purpose is to reserve our legacy," she pointed out. "As we get older people pass on, their children are not going to hold on to the black and white photographs. Not one picture was taken in a studio. These pictures actually came from people in the community."
Her first book she said had the support of Congressman Elijah Cummings and is also found in the U.S. Library of Congress. She still gets correspondence from people around the world thanking her for preserving black history - from as far as Africa (Nigeria).
Some of the most impressive pictures I see in "African-American Community, History and Entertainment in Maryland" include Rosa in her youth as a singer looking like an African queen; the 1970's R&B group First Class (formerly the Mandells); the Softones, the Melodettes, the Bleu Lights, Baltimore's own Billy Holiday in the clubs and at age two looking like my twin as a baby; Maryland's own Kim Waters who I recently interviewed for a new album release; legendary Ethel Waters; Baltimore's own Eubie Blake; Otis Redding, Herbie Hancock, Nina Simone (birth name Eunice, like mine); actress Ester Rolle ("Good Times"), legendary Dinah Washington; billionaire Oprah Winfrey during her Baltimore television anchor days; world-wide renowned male model, now entrepreneur, Travis Winkey; Henry Baines owner of the largest minority owned chain of supermarkets in the country; local legend John Murphy III, and local legend Bea Gaddy, a homeless single mom who took a winning lottery ticket and started feeding the homeless for 27 years.
For more information about Rosa Pryor-Trusty's books log onto www.RosaPryorMusic.com.
(Syndicated Columnist: Eunice Moseley, has an estimated weekly readership of over ¼ million with The Pulse of Entertainment. She is also a Public Relations/Business consult at Freelance Associates, and Promotions Director (at-large) for The Baltimore Times. Her Events: "Uplifting Minds II" free entertainment conference arrives in Hollywood, CA Saturday, October 25, 2014 at the Celebrity Center, and comes back to Baltimore Sat. April 18, 2015 at Security Square Mall. www.UpliftingMinds2.com, www.ThePulseofEntertainment.com.)