"I have two initiatives...Make It Happen is one," said Kevin Liles, entertainment and media mogul (Def Jam/Island Def Jam/Warner Music) about his two foundations, Make It Happen and For A Better Baltimore. "Make It Happen is based on my book. I wanted it to have a Foundation to support it."
A Baltimore native Kevin's Make It Happen Foundation just offered its Summer Business Academy held at Morgan State University. Twelve disadvantage college-eligible students were taught business principals using the respected youth education nonprofit LEAD's Triad Model.
"I started at Morgan because I wanted to support my Alma Mater," said Liles about the programs location - Morgan coincidently is my Alma Mater as well. "It's been to three different schools. We're going international."
Kevin Liles went from working as an intern at Def Jam Records to serving as its president and CEO for nine years. He also served as the executive vice president of its parent company Island Def Jam Music Group, and now serves as executive vice president of Warner Music Group.
"Send some songs my way," he said to me when I mentioned my, "Uplifting Minds II" entertainment conference's national talent competition's artists' success. "We're always looking for songs."
What he said about his goals for the young students aided through his Foundation's affords is, "I want them to not go through school thinking they can't be innovators."
Liles stressed that he wants to intertwine technology into their lives. He has a goal to get them use to using Google and to own a Samsung or Apple.
"These kids... with Apple (products)...it could help them communicate with their families," he pointed out. "I want them inspire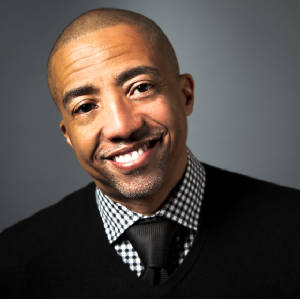 d...to want to be successful. We need to focus on education and entrepreneurship. I started as an engineer and ended in entertainment engineering my way through. I want kids to get the light shinned on them and take that light and shine it on a business...to not come out high school and not know what they want to do."
On August 28, 2013 Kevin Liles' For A Better Baltimore Foundation will host their annual Back to School Festival.
"We've given away 2,000 back-packs and thanks to the Food Bank we expect 5,000 this year with a Healthy Living theme," he concluded.
Liles, who is also a motivational speaker, has helped launch the careers of so many of today's legendary artists that include LL Cool J, DMX, Ludacris, JaRule, Musiq and Ashanti. His book, "Make It Happen," is a best-seller and it's the Hip-Hop generations' guide to success.
His career has led to a street in Baltimore being named after him - its located at cross street Popular Grove. Kevin was instrumental in the 2008 Right To Vote Campaign with Jay Z, Beyonce', P. Diddy, Russell Simmons and Mary J Blige. He also orchestrated the partnership with that launched Rockstar Game, founded by Jamie King and Gary Foreman. Their first game release was Def Jam Rapstar in 2010. He serves on the board of many companies such as advertising giant Ogilvy & Mather's Diversity Board, The SEED School of Maryland, Harbor Bank of Maryland and Health Corp. - to name a few.
Learn more about Kevin Liles at
www.KevinLiles.com
.