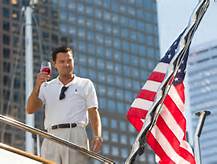 The Scorsese directed 'The Wolf of Wall Street' is hilarious, DiCaprio delivers stellar performance
By Eunice Moseley

They said the bio-film The Wolf of Wall Street, presented by Paramount Pictures and directed by Martin Scorsese, was almost three hours long when I went to screen it for review. My thoughts were on "should I get popcorn now or later," but the comedy/crime/drama was so off-the-top and hilarious by the time I looked up it was ending. Bravo to nine-time Golden Globe Award winner Leonardo DiCaprio (Django Unchained, Titanic) who stars in the Red Granite/Appian Way/Sikelia/Emjag Production for his stellar performance.

The Wolf of Wall Street is based on the autobiographical book by Jordan Belfort (DiCaprio) about his life as a former New York stockbroker. It follows him as he achieves the American dream in the late '80s using stock trading corruption. Before the FBI caught up with him Belfort was spending millions daily on sex, drugs and power. He was also laundering millions of dollars to off-shore bank accounts. Belfort built a team he called his "wolf pack," that consisted of modest but hunger driven people equipped with only his fail-proof selling pitch.

His partner in crime, Donnie Azoff, was played by Academy Award nominee Jonah Hill (Money Ball) his first 'wolf pack' member. The Rated R biographical drama is produced by Leonardo, Riza Aziz, Joey McFarland and Emma Kuskoff. Terence Winter is the screenwriter.

The Wolf of Wall Street also stars Margot Robbie as Naomi his wife, a model; Jon Favreau as Manny Riskin a "wolf pack" member; Emmy Award winner Rob Reiner as Max Belfort his father; Matthew McConaughey (Amistad) as Mark Hanna his Wall Street mentor and his first employer; Jean Dujardin as Jean-Jacques Saurel the Swiss Banker; Emmy Award winner Kyle Chandler (Zero Dark Thirty) as FBI Agent Patrick Denham; Crestin Mileoti ("Soprano") as Teresa Petrillo his first girlfriend; Christine Ebersole as Leah Belfort his mother; Joanna Lumley as Aunt Emma; Kenneth Choe ("Sons of Anarchy") as a "wolf pack" member Chester Ming; and P.J. Byrne ("The Game") as Nicky Kuskoff also a "wolf pack" member.

Jordan Belfort served time in a federal prison for his crimes and is currently a producer, writer and motivational speaker. His credits include Hulk Hogan, Assault of Dome 4, Blood Money and Skeletons. The Wolf of Wall Street bio-film has already been nominated for two Golden Globe Awards. Log onto

www.TheWolfofWallStreetMovie.co.uk

for more information.

Contemporary Gospel's Dana Hemphill takes the limelight with debut 'I Will Declare'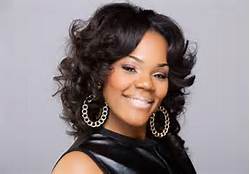 "We attempted to do it in 2006. We had the money but things didn't work out with the producer," said new Contemporary Gospel artist Dana Hemphill about her debut album "I Will Declare." "Here we are six years later. I totally believe this was exalted...when it was to come out."
Dana says the delay gave her a "fresh wind." Executive produced by Lewis H. and Dana Hemphill, Jr. from their The Link Entertainment company, the 10 song album is full of impressive Contemporary Gospel selections. Producers on this project include Myron Butler, Michael Weatherspoon and Daniel Weatherspoon. It also features vocal assistance from guests George Huff ("American Idol") and Myron Butler.
"The single speaks the sentiment of my heart," said Hemphill about the choice of the debut album, "I Will Declare," first single "My Offering." "When I heard it I was thinking it speaks the loudest."
For this project Dana said she reached out to songwriters, but had already written five over during the years she was waiting.
"To make sure I could minister it, I wanted to believe," she pointed out.
Dana's R&B flavored vocal style has given her the privilege to perform on the same stage as Tye Tribbett and Marvin Sapp. She has also opened up for such Gospel legends as John P. Kee, Kim Burrell, Vickie Winans, Fred Hammond, Dr. Rance Allen, and Dorinda Clark-Cole.
The New Year brings a world-wind of performance for Dana Hemphill starting with a guest performance December 29, 2013 for Kirk Franklin at the House of Blues Dallas for his "Official Kirk Franklin Gospel Brunch." She will also perform at the Gospel Music Stellar Awards on January 16th at the Urban Soul Café' event titled "Homecoming: The Black Out Edition".
My favorite cuts on the "I Will Declare" debut album include "Running" featuring George Huff; "Blessed Be The Name," a powerful song that will have you rocking for the Most High; "Isaiah 6 Praise," a great Praise & Worship selection, and "Thou Art".
Learn more about Dana Hemphill by logging onto www.DanaHemphill.com.

(

Syndicated Columnist:

Eunice Moseley, has an estimated weekly readership of over ¼ million with The Pulse of Entertainment - she is also a Public Relations/Business Management consultant and Promotions Director (at-large) for

The Baltimore Times. Her Event:

Baltimore "Uplifting Minds II" one day national entertainment conference (seminar panel & talent competition) at Security Square Mall Sat. April 19, 2014.

www.FreelanceAssociatesInc.com

,

www.ThePulseofEntertainment.com

,

www.UpliftingMinds2.com

).