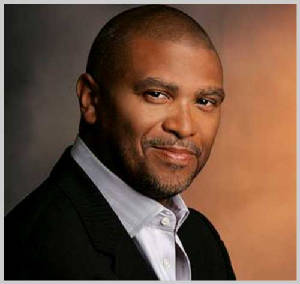 Reggie Hudlin, Django Unchained producer, plants the seed for its script

"I wasn't interested," said Reginald "Reggie" Hudlin, co-producer of the box office hit Django Unchained starring Jamie Foxx, Kerry Washington, Samuel L. Jackson, Leonardo DiCaprio and Christoph Waltz. "He (Quentin Tarantino) reached out 15 years later and said, 'I got a new script,'...he said, 'You planted the seed and here is the tree.'"

The tree is a new twist on first script Reggie read on the "slave story," the new script was focusing on a passionate love of a man for his wife, set against the backdrop of a the western frontier, laced with humor - in just the right places - to off-set the blunt and brutal realness of what slavery may have been like. The film takes place just before the civil war and upon its release on Christmas day it ranked at #2 for box office receipts making 15.5 million - compared to the #1 spot by Les Miserables at 17.5 million. Django Unchained ranked #1 of the Rated R films released on that same day.

"Django is about a man who goes through hell to save his wife," said Hudlin, who is also a writer and film director. "Most slavery films are about 'victimology'... (Django) focuses on heroes, people who have had triumphs."

Reggie Hudlin worked for BET Networks as its president of entertainment, but he started producing/directing films with the 1992 release of Bebe' Kids; then in 1990 a short film titled House Party, which became a feature film in 2000; The Ladies Man in 2001; Boomerang in 2002; Serving Sarah in 2003, and The Great White Hype in 2004.

The Harvard graduate also produced seven episodes of "The Bernie Mac Show;" 31 episodes (from 2005 - 2008) of 'The Boondocks" animation television series; the 2009 television mini-series Black Panther, and will be working on an upcoming project titled No Man's Land. He will also be producing an NAACP Image Awards Pre-Show.

Producing Django Unchained with Hudlin are Pilar Savone and Stacey Sher, and executive producers include James Skotchdopole, Bob Weinstein and Harvey Weinstein. According to Josh Wilding in an article on ComicBookMovie.com Django Unchained has already been adapted into comic book form by DC Comics. Reggie did an excellent job as writer for the Black Panther comic book series from 2005 - 2009 for Marvel Comics.
HBO's 'Treme' actors Lance Nichols and Edwina Findley prepares for fourth and final season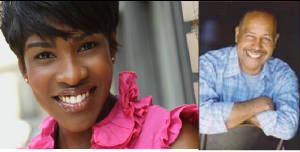 HBO premiered the creation of producers/writers David Simon and Eric Overmyer's (HBO's "The Wire") "Treme" in 2010 and it is currently airing the drama's third season. Set in New Orleans three months after the Hurricane Katrina destruction when everyone is trying to rebuild. It focuses on several families one of which has the character Larry Williams - played by Lance Nichols - a devoted husband and dentist, and Davina Lambreaux's family, played by Edwina Findley-Dickerson - in a recurring role.
"They stayed true to the tone of the city," said multi-NAACP Image Award nominee and New Orleans native Lance Nichols about the HBO drama "Treme," which airs on Sundays at 10 p.m. "It's well written. The producers came in and talked to the people...and it has a huge fan base in Europe."
The one hour series has received both Emmy and Grammy Award nominations so far.
"I was interested because I was in 'The Wire' and the executive producers are the same people," said Edwina about joining the cast of "Treme."
Findley also stars in the Ava DuVernay directed feature film Middle of Nowhere and ABC's "Brothers and Sisters," credits also include "Law & Order," "One Life to Live," and the film Red Tails.
The HBO drama has already been picked up for a fourth season, but unfortunately it will be the shows' last.
Well, if the writers came to the completion of what they want to show...," Edwina points out about the end to the series. "There's one thing about being an artist, there's always something you want to accomplish. I still have a desire to go to the next level."
Lance, also a stage actor, television credits include "Everybody Hates Chris," "The West Wing," and "Desperate Housewives." In film he starred in the Academy Award nominated film The Curious Case of Benjamin Button and Green Lantern.
For more information on the HBO drama-series "Treme" log onto www.HBO.com/Treme.
Veteran radio jock Nic Harcourt teams with Guitar Center for a new weekly radio show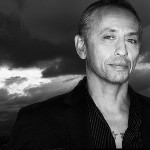 Veteran radio personality and music director Nic Harcourt recently joined forces with Guitar Center for a new weekly radio show, "Connections Made by Guitar Center." The show plays music (not in rotation) of independent artists. "Connections..." hosted by Nic Harcourt airs on Saturdays at 4 p.m. on KCSN (Los Angeles). It is produced by Guitar Center, which also produces a weekly cable show on Direct-TV that Nic also host, "Guitar Center Sessions," as well as host their"At Guitar Center with Nic Harcourt" podcast series (http://gc.guitarcenter.com/podcast/.).
"The concept for the radio show came from Guitar Center to help introduce the audience to music they wouldn't otherwise hear - the old fashion way of doing things," said Harcourt about his new show aimed at being an eclectic mix of music from progressive and innovative artists both established and up-and-coming. "They can submit their music at the website, we listen to everything."
Harcourt was the first music supervisor in residence at MTV from 2011-2012 and was music director at KCRW (Santa Monica, CA). He worked for eight years as music director at WDST (Woodstock, NY). Nic is currently at KCSN hosting his own morning show, "Mornings are Electric," from 6 a.m. - 11 a.m. Monday - Friday since 2000.
The new Guitar Center, weekly show "Connections..." is rapidly spreading in syndication, it just picking up Baltimore at WTMD; Philadelphia at WXPN; Boston at WERS; Albany at WEXT, and Louisville at WFPK.
"Whenever you put a show together as an individual...you will have your own taste," Harcourt said about how he chooses what he will air. But he does admit he is accepting all genres of music.
For more information on the "Connections Made by Guitar Center" radio show, sponsored by FILTER Magazine, log onto www.GuiatrCenter./com/Connections.
(Columnist: Eunice Moseley is a PR/media & promotions consultant, and as well as a syndicated entertainment columnist for over 20 years - www.ThePulseofEntertainment.com.)