With Emmy nominated Rolonda Watts 'time moves on but destiny lingers'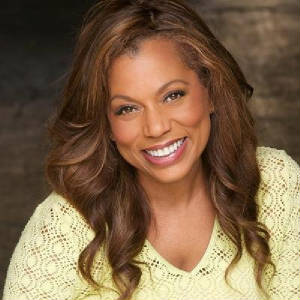 I had the chance to talk to Emmy nominated actress, producer and talk show host Rolonda Watts at an event and in gathering information about her achievements I am now humbled that I had the chance to speak to her. Rolonda Watts, who holds a Masters in Journalism, has experiences that range from a television news reporter and anchor to a very versatile actress. "Time Moves On but Destiny Lingers," is the titled of her non-fiction romance novel and it is a great explanation to why she has so many great success stories in media and entertainment.
"I love a good romance," said Rolonda when asked about her favorite storylines in films. "A tear jerker...films where I feel enriched as a human being and want to go out and so something."
Watts has been "doing something" since she graduated with her Masters. Her first job was as an assignment reporter in her hometown of Greensboro, NC at WFMY-TV, then at WNBC-TV where she was nominated for an Emmy Award. She went on to WABC-TV's Eyewitness News team in New York and as host of "Attitudes" on Lifetime-TV. She later garnered a Cable Ace nomination. Watts becomes Senior Correspondent, Weekend Anchor and Producer of "Inside Edition" and in 1994 King World Distributors picked up her talk show "Rolonda" until 1997. In 2005 she became the on-camera announcer for CBS's "Judge Joe Brown" until 2013. She is currently the on-camera announcer for FOX's "Divorce Court" with Judge Lynn Toler. Watts launched an Internet talk show "Sundays with Rolonda" and CBS Local Digital Media Platform recently picked up the show for syndication. It provides inspirational, informative and entertaining news for discussion.
"I think people are tired of being over the top," she said when talking about the number of reality shows airing. "I remember when talk shows and news were called reality shows. I am not a big fan. There's one thing about reality shows...'ain't' nothing real about reality shows. I'm sorry I think people are sick of the crazy."
Rolonda is also a versatile artist who has played so many ranges of roles. Her credits include "Sister to Sister," ""Days of Our Lives" (2002 - 2008), "The Bold and the Beautiful" (2003), "Good Luck Charlie" (2012), Lifetime-TV's "I Will Always Love You: The Whitney Houston Story," "JAG," The West Wing," and voice-over acting roles for Nickelodeon's "Penguins of Madagascar" as Gladys and PBS Kids' animated series "Curious George" (2006 - 2015) and Curious George movie (2009). She serves as CEO and President of her own production company Watts Works Production which projects, that she stars in, include Christmas Mail (2010), A Mother's Love (2011), House Arrest (2012), 25 Hill (2011), Broken Roads (2012), Return to Babylon as Josephine Baker (2013) and Defying the Stars as Dorothy Dandridge. Upcoming projects for her company include Soul Ties and American Bred in 2016.
Listen into Rolonda Watts' Internet talk show "Sundays with Rolonda" at www.Play.It/SundaysWithRolonda.com or www.SundaysWithRolonda.com, or learn more about what Ro, who she is affectionately called, by logging onto www.Rolonda.com.
Silk, Troop, J. Holiday and Men At Large featured on 'A Growth of a Man' to benefit educational research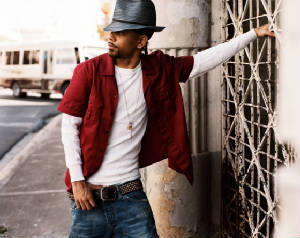 Andern Educational Research Inc. (AER) is a non-profit 501 (C) 3 organization that develops, promotes, supports and provides educational opportunities to students of color and families with low income to increase the number of "well-educated" young people of color. They have announced the launch of an album of songs donated by Silk, Troop, J Holiday and Men At Large titled "A Growth of A Man: Inspired By Her" where all proceeds go to benefit the AER organization founded by its CEO Donna Jones.
"We have a Grammy winning producer...they came up with the title and the whole concept," said Donna about the project. "It was first 'Inspired by Her' and I asked how about 'A Growth of A Man'."
The launch of "A Growth of a Man: Inspired By Her" and its first single by J. Holiday titled "Hearts for You" will be released in January, 2016. The songs are inspired to uplift the spirits of women around the world and to benefit student education.
"We were thinking of different ways of fundraising. We said how about a benefit concert. So we started with old school artists like the Stylistics...New Birth," Jones explained. "We started another one of 90s groups and it was more attractive. They were easy to work with, humble."
When discussing the artists they picked for the album she said, "We're looking to do many more projects like this. At the time none of them (Silk, Troop, J. Holiday and Men At Large) were in the studio. Now Silk and Men At Large are working on an album. In doing P.R. for this project they are mentioned so it's a win/win for them."
Silk is a five member multi-platinum selling group from Atlanta discovered by Keith Sweat who is best known for their Billboard #1 hit single "Freak Me." Troop is a five member platinum selling group from Pasadena, California that has 10 #1 singles on Billboard Charts and they are best known for their singles "All I Do Is Think of You" and "Sweet November" - original songs of Delle and The Jackson 5. Men At Large is a three member R&B group from Cleveland founded by the late Gerald LeVert who released three songs that reach #5, #9 and #16 on Billboard Charts, and J. Holiday is a Grammy, American Music Awards, BET and Image Award nominated artist from Washington, DC who is best known for his Billboard #5 Chart hit "Bed."
"I do know the value of education," Donna said about why she founded the organization. She holds a Bachelors Degree in Computer Science and had a career supervising medical billing for Dr. Arnold W. Klein (Michael Jackson). "When your heart is in the right place God will protect."
Aside from the "A Growth of a Man: Inspired by Her" album release Donna's organization AER still holds concerts throughout the year as fundraisers. If you want to learn more about the album "A Growth of a Man," or about the organization AER, you can visit their website at www.Andern-Educational-Reearch.org.
(Syndicated Columnist: Eunice Moseley, has an estimated weekly readership of over ¼ million with The Pulse of Entertainment.She is also a Public Relations Strategist and Business Management Consultant at Freelance Associates, and is Promotions Director (at-large) for The Baltimore Times. www.ThePulseofEntertainment.com. EVENT: Sat April 16, 2016 the "Uplifting Minds II" Free Entertainment Conference arrives in Baltimore at Security Square Mall and Sat October 22, 2016 (TBC) the "Uplifting Minds II" Free Entertainment Conference at the Celebrity Centre in Hollywood, CA. www.UpliftingMinds2.com.)