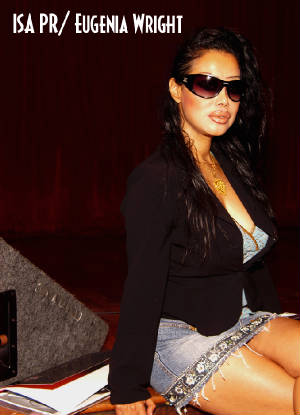 Kleopatra's Ringside Report:
"Here kitty kitty Katt was scheduled to show... but the fun continued till the last doodleee do."
Star of the Young and Restless, Darius McCrary hosted a birthday party for the serious minded partygoer @ Haute on Robertson. The red carpet did not kick off till late in the evening about 10:30PM ready to take partying into the wee hours of the morning. In fact, the clock had just passed the midnight hour when Darius rolled up to the club while the rooster was 3-toe tippy footin' it to the weather vane.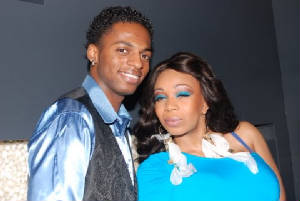 On the inside, celebrities such as Tiffany Pollard (seen above) aka New York dressed in a beautiful sea blue dress and matching eye makeup, DJ Quik, TV personality Toneo, Pop/R&B/Hip Hop singer Trueful (seen above) and V/O/radio personality Neshia Brathwaite Farhangi could be seen posing for red carpet pap Donald "the Don" Carraway.

Here kitty kitty, Katt Williams was scheduled to show but eluded the press, the guests and the party altogether. How's that for a triple zero. But, no one can stop a die-hard partygoer from having a good time. So the good times rolled and continued up to the last doodleee do!

Happy birthday Darius. May you have many more.
(Photo: Urban R&Bs Trueful with realty star New York. Photo Credit: Donald Carraway)