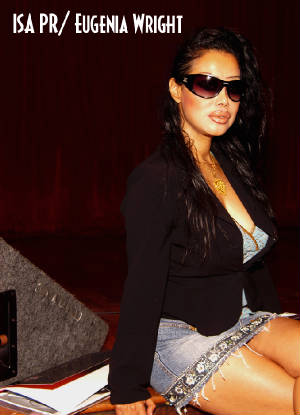 Kleopatra Girl's Ringside Report
Basketball great Lisa Leslie retires from the game: Red carpet party held at Social in Hollywood hosted by Regina King

Athletes really have it rough whether on the court or on the field because their bodies are constantly taking a beating. Sadly for the fans they are forced into retirement while still in the prime of life either due to injury or decline in performance while people in other professions are just getting their stride. From a layman's perspective it seems they don't have much of a social life during their careers. They live for the game and to win championships. Maybe retirement is when the fun begins. They no longer have to worry that their coaches will get on their case about staying out late and partying.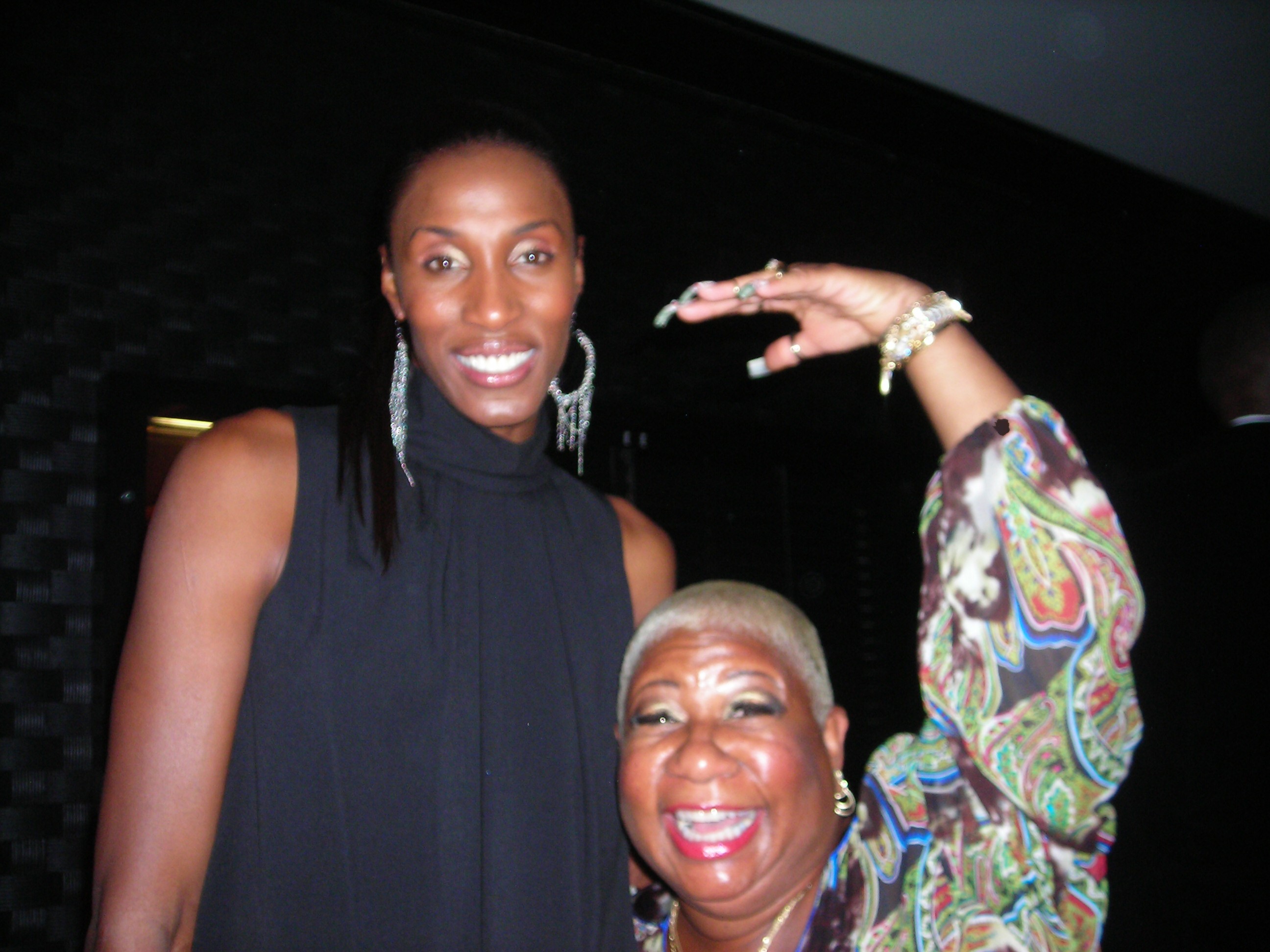 Well Lisa Leslie, MVP LA Sparks, the hundred point per game girl made sure to score big in Hollywood circles by throwing a winning retirement bash held at trendy Social night club on Sunset. The hot spot has had a drastic makeover and now boasts Moroccan décor with huge Mid-Eastern brass hanging lamps and delicately beaded azure blue chandeliers. The VIP rooms upstairs were equally stunning, with a poolroom, smoking room, provincial sitting area and spacious modern ballroom area in which a DJ kept the tempo live with urban jams.
In this plush setting celebrities such as actress Regina King (Ray), model Jocelyn Coleman (America's Next Top Model), basketball star John Sally; comedienne Luenell (and her new about town companion Radio Personality, Tony Montana), pop/R&B singer Tionne and others, held court with Lisa Leslie posted in the paint.
Lisa Leslie, Luenell, Regina King and John Salley kept photogs scurrying about to catch their every angle flashing away in the exclusive VIP area on the second level of the club in a private room divided by drapes where two security guards were posted. I have to say it was difficult taking a shot with the right balance. To make sure all of Lisa Leslie physique is in the frame means cutting off the bods of others.
I spotted about four cakes in an adjoining room but left before slices were served. I had already slammed dunked complimentary brownies, oatmeal cookies and fruity iced teas taking them to the hole with buuuuuyaaaa!
Lisa Leslie's party had it all, a great social atmosphere in an upscale setting and warm and friendly celebs. Her party rates MVP bash of the week.
Hope life continues to be a ball!!!
About Lisa Leslie:
Lisa Leslie was a member of the gold-winning U.S. Olympic teams in 1996, 2000, 2004 and 2008. In 2001, Leslie was the first WNBA player to win the regular season MVP, the All-Star Game MVP and the playoff MVP in the same season. That year, she also led the Los Angeles Sparks to their first WNBA victory. In 2002, she was the WNBA all-time leading scorer and was named MVP of the WNBA Championship and All-Star Game. Leslie is the first woman to slam-dunk in a professional game and the first team sport athlete to win four conseutive Olympic Gold Medals.