NEWS
.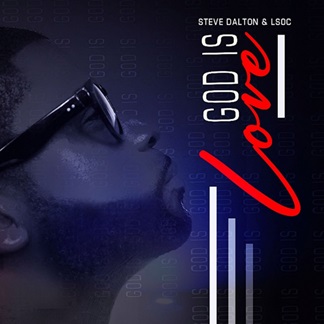 Award winning Gospel Ensemble, Steve Dalton and The Leviticus Singers of Charlotte, Break Billboard Record
(Charlotte, NC) - Steve Dalton & The Leviticus Singers of Charlotte have seen how the message of divine love has captured the Gospel community with their latest single, "God Is Love". The ensemble is celebrating the single's reign at the top spot on the Nielsen BDS Billboard "Gospel Airplay Internet Radio Chart." "God Is Love" stayed comfortably at #1 for 20 weeks breaking the previous 17-week record set by Gospel artist Micah Lee for his record, "Don't Break", in October 2019.
One of the first things children learn in Sunday School is about the love of God. It's that same simple, yet life-altering premise that is still resonating in the hearts and minds of believers today. Steven believes the single is moving hearts because of its simplicity.
The concept video for "God Is Love" recounts stories that have touched members of The Leviticus Singers of Charlotte personally. The chart-topping single is the first song out of the gate from an upcoming EP, "The Introduction." The fourth-quarter 2020 release will include songs that the group has been ministering on the road such as "All The Glory", "Our God", "So Free", "I Win" and "How Great Is Our God".
Steve Dalton & The Leviticus Singers of Charlotte, which have been together for 16 years, have ministered in their area and beyond and have shared the stage with greats such as Dr. Juanita Bynum, Fred Hammond, Kurt Carr, Maurette Brown Clark, Byron Cage and Israel Houghton. Known for powerful vocal performances and soul-touching songs, the ensemble are two-time Gospel Image Award Winners and Nominees for Rhythm of Gospel, Prayze Factor People's Choice and Queen City Music Awards. (Source: Andrea R. Williams Music Ministry)