"Ghostface Killah: Can't Kill His Vibe" by Jeneanne Collins
"Coorslight-Search for the Coldest MC in Baltimore" by Kimberly Brown
"Donna Rowe at E-World Music" by Eugenia Wright
"KC Amos arrives" by Eugenia Wright
"Trueful CD Release Concert Review" - Eugenia Wright
"Pam Grier Awarded" - by Eugenia Wright
"Karlyn Michel Pre-ESPY" by Eugenia Wright
"Pre & Post BET events" by Eugenia Wright
"Bianca Brown" by Eugenia Wright
"Cake Designer Theodore Crampton" by Eugenia Wright
"papaLee's 'SOULvival'" by Eugenia Wright
"Darius McCrary bday party" by Eugenia Wright
"Grace: One-woman show" by Eugenia Wright
"Producer MASE" by Priscilla Chatman
"Willie Gault fundraiser" by Eugenia Wright
"Steve Bauer & Sy Richardson" by Eugenia Wright
"Emmy Lu sweeps Hollywood" by Eugenia Wright
"Comic Robin Harris honored" by Eugenia Wright
"Latina women according to Bel Hernandez" by Eugenia Wright
"Oscar Wrap up" by Eugenia Wright
"NAACP Image Awards Post Party Gala at the SLS Hotel" by Eugenia Wright
"Trying to sell your product world-wide?" by Kerri Moseley-Hobbs
"Trueful's Listening Party" by Eugenia Wright
"Kim Cole launches new BET sitcom 'Pay it Off'" by Eugenia Wright
"Think you know the entertainment business?" by Kerri Moseley-Hobbs
"Norwood Young's White Christmas" by Eugenia Wright
"Choosing the right loan" - Xavier Thomas
"Trueful meets Kashif" by Eugenia Wright
"Letter of Intent" by Paul Gardner, Esq.
"Investment property vs residential" - By Xavier Thomas
"Starting a Publishing Company" by Paul Gardner, Esq.
"Wealth Building: FHA Loans" by Xavier Thomas
"Lisa Leslie Retires" by Eugenia Wright
Paul Gardner, Esq.: Why you need a Lawyer
"Wealth Building: Through homeownership" by Xavier Thomas
"Giulietta, 17 year old Australian" - Eugenia Wright




NEWS
Chaka Khan's Label iKhan Sounds Re-Releases 'I Love Myself' Featuring B-Slade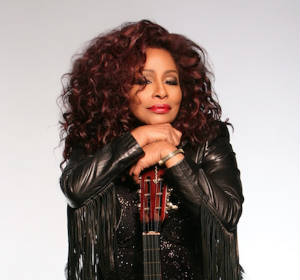 (Los Angeles, CA) - Ten-time Grammy Award winning singer/songwriter Chaka Khan, releases the first official single under her newly founded indie record label venture, iKhan Sounds, titled "I Love Myself" featuring B.Slade. "I Love Myself" is an anthem that promotes self-esteem and putting one's life in order. The new single, also written and produced by Grammy Award nominated singer/songwriter B. Slade, Eve Nelson and Khan, was proceeded by the world premiere of the "I Love Myself" music video release. The video offers 10 special guest appearances from the winners of the "I Love Myself" video contest - an initiative helmed by Khan to engage fans in helping to spread the message of self-esteem and acceptance by uploading a clip of themselves lip synching the chorus of her new single.
The original version of "I Love Myself" was released in February of 2016 and is still remains available for purchase. The alternative version of "I Love Myself"offers an acapella intro of Chaka Khan's famous "Through The Fire." With "I Love Myself," Chaka Khan is delivering once more on her iconic status and introducing her powerhouse brand of vocals to a new generation of fans.

Currently, Chaka Khan has embarked on a European tour that includes several music festivals such as the Park Life & Wild Life festivals in the United Kingdom and the Secret Solstice Festival in Reykjavik, Iceland. Chaka will then return stateside to take the stage at the Essence Festival in New Orleans on July 1 where iKhan Sounds merchandise will be available at her celebrity booth on the exhibition floor.
Khan is a true Renaissance woman. A singer, songwriter, producer, visual artist, author, actor, philanthropist, entrepreneur, activist and mother, Khan is an international music icon who has influenced multiple generations of artists and continues to do so. From the moment she burst onto the music scene in the 1970s as the 18-year-old lead singer of the multiracial band Rufus, her powerful voice and show-stopping stage presence set her apart from any other singer, and during her 40-year career, she has developed a vast international fan base and performed on six continents. Khan is a ten-time Grammy Award winner (with 22 Grammy Award nominations) who has the rare ability to sing in eight music genres, including R&B, jazz, pop, rock, gospel, country, classical and dance music. She has released 22 albums and racked up ten #1 Billboard magazine charted songs, eight RIAA certified gold singles and eleven RIAA certified gold and platinum albums. Khan's recorded music has produced over 2,000 catalogue song placements.
The establishment of the iKhan Sounds record label is the fulfillment of Chaka's desire to have more control over her musical artistry in terms of what and when she records, expanding her listening audience, and getting her rightful share of sales profits from both music and merchandising. The singer has recently formed a partnership with Star Rags Apparel to create a line of merchandise that promises to be the most appealing collection for the Chaka Khan brand to date. "Working with a woman who is a music, beauty, hair, and fashion icon all wrapped up into one stunning package is a dream come true with an incredible choice of merchandising options and unmet customer demand," commented Seth Neblett, CEO of Star Rags Apparel, who has been Khan's primary photographer and creative partner for the past five years. The line will offer customized t-shirts and other apparel not found anywhere else, and will be available online beginning in mid-July on Chaka's official website -- www.ChakaKhan.com.