"Ghostface Killah: Can't Kill His Vibe" by Jeneanne Collins
"Coorslight-Search for the Coldest MC in Baltimore" by Kimberly Brown
"Donna Rowe at E-World Music" by Eugenia Wright
"KC Amos arrives" by Eugenia Wright
"Trueful CD Release Concert Review" - Eugenia Wright
"Pam Grier Awarded" - by Eugenia Wright
"Karlyn Michel Pre-ESPY" by Eugenia Wright
"Pre & Post BET events" by Eugenia Wright
"Cake Designer Theodore Crampton" by Eugenia Wright
"papaLee's 'SOULvival'" by Eugenia Wright
"Darius McCrary bday party" by Eugenia Wright
"Grace: One-woman show" by Eugenia Wright
"Producer MASE" by Priscilla Chatman
"Willie Gault fundraiser" by Eugenia Wright
"Steve Bauer & Sy Richardson" by Eugenia Wright
"Emmy Lu sweeps Hollywood" by Eugenia Wright
"Comic Robin Harris honored" by Eugenia Wright
"Latina women according to Bel Hernandez" by Eugenia Wright
"Oscar Wrap up" by Eugenia Wright
"NAACP Image Awards Post Party Gala at the SLS Hotel" by Eugenia Wright
"Trying to sell your product world-wide?" by Kerri Moseley-Hobbs
"Trueful's Listening Party" by Eugenia Wright
"Kim Cole launches new BET sitcom 'Pay it Off'" by Eugenia Wright
"Think you know the entertainment business?" by Kerri Moseley-Hobbs
"Norwood Young's White Christmas" by Eugenia Wright
"Choosing the right loan" - Xavier Thomas
"Trueful meets Kashif" by Eugenia Wright
"Letter of Intent" by Paul Gardner, Esq.
"Investment property vs residential" - By Xavier Thomas
"Starting a Publishing Company" by Paul Gardner, Esq.
"Wealth Building: FHA Loans" by Xavier Thomas
"Lisa Leslie Retires" by Eugenia Wright
Paul Gardner, Esq.: Why you need a Lawyer
"Wealth Building: Through homeownership" by Xavier Thomas
"Giulietta, 17 year old Australian" - Eugenia Wright




NEWS
Morgan Freeman to Be Honored During the 24th SAG Awards, Airing Live on TNT and TBS on Sunday, January 21, 2018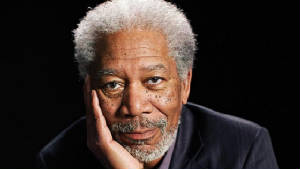 (Los Angeles, CA) - Morgan Freeman - Academy Award® winning actor, producer, voice actor and activist - has been named the 54th recipient of SAG-AFTRA's highest tribute: the SAG Life Achievement Award for career achievement and humanitarian accomplishment. Freeman will be presented the performers union's top accolade at the 24th Annual Screen Actors Guild Awards®,which will be simulcast live on TNT and TBS on Sunday, Jan. 21, 2018 at 8 p.m. (ET), 7 p.m. (CT), 6 p.m. (MT) and 5 p.m. (PT). Given annually to an actor who fosters the "finest ideals of the acting profession," the SAG Life Achievement Award will join Freeman's exceptional catalog of preeminent industry and public honors, which includes a Screen Actors Guild Award, an Academy Award, HFPA's Cecil B. DeMille Award®, an AFI Lifetime Achievement Award, seven Image Awards, a Silver Berlin Bear, several Obies®, a Kennedy Center Honor, and a star on the Hollywood Walk of Fame.

Freeman first earned recognition for his acting skills at age 12, when he won a statewide drama competition in Mississippi. As a young actor he paid his dues in small roles, pausing only to serve in the U.S. Air Force. Theater beckoned first, then film and television.
As he breathed life into memorable characters, widespread critical acclaim came accompanied by enraptured audiences and commercial success. Freeman invariably ranks as one of the five worldwide top-grossing actors of all time, with his films having earned over $4.5 billion in cumulative ticket sales.
An Indelible Presence in Film
Freeman has earned four Screen Actors Guild Award nominations. He received the SAG Awards Actor® for his performance in the Best Picture Oscar® winning Million Dollar Baby, a role that also garnered him a Best Supporting Actor Academy Award and an Image Award. Two films starring Freeman are held in the Library of Congress' National Film Registry: Unforgiven, which received four Oscars, and The Shawshank Redemption, for which Freeman received Best Actor nominations for a SAG Award, Oscar and a Golden Globe.
Among Freeman's extensive list of credits - now nearing 100 films - another milestone is Invictus. His portrayal of Nelson Mandela received the National Board of Review Award for Best Actor and an Image Award along with nominations for another SAG Award, Oscar and Golden Globe. In addition, the picture was produced by Revelations Entertainment, the company Freeman and Lori McCreary co-founded in 1996 with a mission "to produce films that reveal truth" and to stay in the forefront of digital entertainment.
Other credits in that still-growing list include Street Smart (Freeman's 1987 breakthrough role), The Dark Knight, The Bucket List, Glory, Lean on Me, Se7en, Amistad, Bruce Almighty, and Along Came a Spider.
Further demonstrating his astonishing versatility, Freeman most recently starred in Warner Bros.' Going In Style, Paramount Pictures' Ben-Hur, Summit Entertainment's Now You See Me 2 and Focus Features' London Has Fallen. Freeman's upcoming films include Broad Green Pictures' Villa Capri and Disney's The Nutcracker and the Four Realms.