"Ghostface Killah: Can't Kill His Vibe" by Jeneanne Collins
"Coorslight-Search for the Coldest MC in Baltimore" by Kimberly Brown
"Donna Rowe at E-World Music" by Eugenia Wright
"KC Amos arrives" by Eugenia Wright
"Trueful CD Release Concert Review" - Eugenia Wright
"Pam Grier Awarded" - by Eugenia Wright
"Karlyn Michel Pre-ESPY" by Eugenia Wright
"Pre & Post BET events" by Eugenia Wright
"Cake Designer Theodore Crampton" by Eugenia Wright
"papaLee's 'SOULvival'" by Eugenia Wright
"Darius McCrary bday party" by Eugenia Wright
"Grace: One-woman show" by Eugenia Wright
"Producer MASE" by Priscilla Chatman
"Steve Bauer & Sy Richardson" by Eugenia Wright
"Emmy Lu sweeps Hollywood" by Eugenia Wright
"Comic Robin Harris honored" by Eugenia Wright
"Latina women according to Bel Hernandez" by Eugenia Wright
"Oscar Wrap up" by Eugenia Wright
"NAACP Image Awards Post Party Gala at the SLS Hotel" by Eugenia Wright
"Trying to sell your product world-wide?" by Kerri Moseley-Hobbs
"Trueful's Listening Party" by Eugenia Wright
"Kim Cole launches new BET sitcom 'Pay it Off'" by Eugenia Wright
"Think you know the entertainment business?" by Kerri Moseley-Hobbs
"Norwood Young's White Christmas" by Eugenia Wright
"Choosing the right loan" - Xavier Thomas
"Trueful meets Kashif" by Eugenia Wright
"Letter of Intent" by Paul Gardner, Esq.
"Investment property vs residential" - By Xavier Thomas
"Starting a Publishing Company" by Paul Gardner, Esq.
"Wealth Building: FHA Loans" by Xavier Thomas
"Lisa Leslie Retires" by Eugenia Wright
"Wealth Building: Through homeownership" by Xavier Thomas
"Giulietta, 17 year old Australian" - Eugenia Wright




NEWS
Grammy Award Winning BeBe Winans Releases New Single 'Laughter' Featuring Gospel Group Korean Soul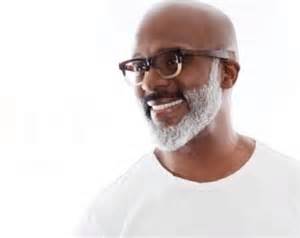 (New York, NY) - After working behind the scenes for the past 10 years, six-time Grammy winning Gospel/R&B artist Benjamin "BeBe" Winans moves back to the forefront with a new single, "Laughter" featuring the newly formed Gospel group, Korean Soul. "Laughter" was written by Winans and will be featured on his forthcoming album, his first solo album in six years. This past May, his single, "He Promised Me" featuring Tobbi & Tommi and new artist Kiandra reached #1 on the Billboard Gospel airplay charts making it his first solo #1 in his career.



Along with preparations for the album, Winans is also set to bring his buzzed about stageplay about his life.,"Born for This," to Broadway in 2019. "Born for This" is a universal story for anyone who has ever yearned for something. As teenagers BeBe, along with his sister CeCe, experienced genuine culture shock when they left the comfort of their home and family in Detroit to join Jim and Tammy Faye Bakker's "Praise the Lord" network in North Carolina. When the duo rockets to fame Bebe must deal with the temptations of stardom and fortune as they relate toh the things he values most in life.

Currently, BeBe serves as host of his own radio show on the "Heart & Soul" Channel (68) on Sirius/XM Radio Networks on Sunday Mornings (9am ET/7am PT).

BeBe Winans has won six Grammy Awards, ten Dove Awards, six Stellar Awards, four NAACP Awards (three with sister CeCe and one with 3WB with brothers Marvin and Carvin) and three Soul Train Music Awards (two of them with sister CeCe).

Winans is an author who wrote the book "The Whitney I Knew" about his relationship with his dear friend Whitney Houston. He is also an actor and has been featured in projects such as Denzel Washington's The Manchurian Candidate and Broadway's The Color Purple opposite Chaka Khan.

As a solo artist, BeBe has released seven albums with guest appearances from friends as diverse as Eric Clapton, Stevie Wonder, David Foster and Anita Baker and is known for his jaw dropping performances on some of the most important and star-studded musical specials of the past decades.

BeBe & CeCe Winans have taken their message and presented it in a way that has touched and inspired a wide variety of audiences. BeBe & CeCe have nine successful gold and platinum recordings and in 1995 they began to explore their solo endeavors. BeBe, with his sisters, brothers, parents and on his own, has achieved an iconic status with the audiences he has moved and encouraged through the Winans' brand of popular inspirational song.