Coorslight-Search for the Coldest MC Semifinals come to Baltimore
by Kimberly Brown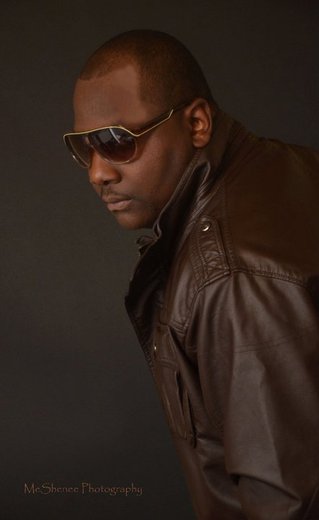 ~
The Coorslight Search for the Coldest MC semifinals came to Baltimore on June, 20, 2012. Although Baltimore is flooded with musical talent, only two artists were awarded the opportunity to perform in the semi-final competition. To enter the competition, up-and-coming MCs were chosen via online voting by submitting their original music.

Semi-finalists Kove and Harmony Muzik were chosen to represent Baltimore. The celebrity hosts and judges were Director/Hip Hop artist/actor Ice Cube and famed DJ/Hip-Hop recording artist DJ Drama. The show also welcomed a performance by Wale, Hip-Hop artist and DC native.
~
When asked what he thought about the sound of Baltimore Hip-Hop artists, DJ Drama said "I think there is some really good talent from here. I just feel Baltimore doesn't have an identified sound just yet. Wale broke out of DC and represent the DMV, but Baltimore still needs their own break out artist."

Whether or not Baltimore's Hip-Hop artist has a defined sound did not interfere with the flow of attendees making the show a full house of fans there to support the semi-finalists. Shana Cole from Baltimore said "I haven't really seen Baltimore artist get a lot of exposure mainstream, but to me I think they're still on the rise. Their time will come. I'm a fan of the competition and I hope it will be others like this to get Baltimore Artists more exposure."

Harmony Muzik, one of the semi-finalists is a female Emcee who resides in Strafford, Virginia and has made quite a name for herself in the Maryland and Washington, DC Hip Hop Music scene. A very strong competitor on stage paid much respect to women in her lyrics and garned a response from both males and females in the audience. Harmony Muzik work has also been highlighted in publications such as The Washington Post, the Washington City Paper, and XXLMag.com.

Kove (pronounced "cuv"), the other semi-finalists who reside in District Heights, Maryland won the judges over with his strong mic presence, street smarts lyrics and witty delivery. Kove won the semi-finals for Baltimore which advanced to the finals in New York City on July, 26th. for a chance to be crowned the Coldest MC. Although, Kove did not win the finals in New York this experience has offered him more exposure as well as motivation to continue moving forward with his music aspirations.