CBS' 'Young and the Restless' hits the road to connect with fans, arrives in Baltimore/DC area February 27-28, 2016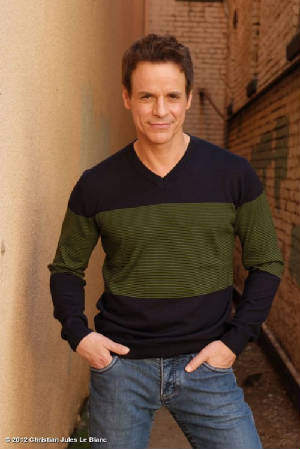 "The 'Genoa City Live' tour...is one of our producer's ideas. We don't have a live audience...this is our connection with the fan," said three-time Emmy winner Christian Jules Le Banc, who plays Michael Baldwin on the #1 rated daytime drama "Young and the Restless," when asked why go on the road. "The intimacy...meet your mother, grandmothers it's a family affair. I grew up with them. Got married with them...there is no red velvet rope."
The "Genoa City Live" tour takes fans down a highly emotional walk down memory lane reliving some of their favorite moments on the daytime soap opera told by some of their favorite actors from the past 42 years. Le Banc will be the host of the "experience" and cast mates on the tour include Eric Braeden (Victor Newman), Sean Carrigan (Ben "Stitch" Rayburn), Melissa Ordway (Abby Newman), and Joshua Morrow (Nick Newman).
"Two hundred people get to meet with them," Christian pointed out. "We had the opportunity with 'Genoa City Live' to cross the Caribbean to Miami. We did a play, a skit it was a ball sitting with people you never met. I'm from New Orleans and I do a lot of traveling...a fan had a Katrina T-shirt on and she hugged me and cried because I'm from N.O."
If the excitement in Christian Le Blanc's voice as he talked about meeting the devoted "Young and the Restless" fans is an indication of what to expect when the "Genoa City Live" tour comes your way - all who attend will walk away happy and satisfied. The tour arrived in New Jersey Wednesday February 20, 2016, New York Sunday February 21 and comes to my hometown of Baltimore Saturday, February 27th at the Lyric Opera House before heading to Washington, DC the next day Sunday, February 28th.
"They change you," Le Blanc said about the "Young and the Restless" fans. "We're the #1 show on day time television." On meeting fans in the past he said, "I was so curious about their situations...we were in a neutral place...and a fan was talking about being a single mother. They feed us just as much as they give us our careers."
You can learn more about the "Genoa City Live" tour by logging onto www.GenoaCityLive.com or following the cast on Facebook and Twitter @GenoaCityLive.
Jazz keyboardist Mark Etheredge's 'Connection' is exquisite, features Paul Brown and Chuck Loeb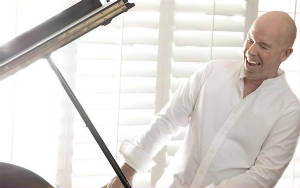 "One of the primary inspirations was reflecting on my childhood, being bullied as a kid," said Jazz keyboardist Mark Etheredge about his new album "Connected", available February 26, 2016. "...About my feeling disconnected from humanity. It was a little tough growing up. I learned as an adult that we are all connected."
All those emotions are exquisitely heard in his new project "Connected" which is executive produced by Grammy Award winning producer Paul Brown.
"I completely switch genres," Mark pointed out. "The last album I did was Contemporary and I was singing on it. This is an instrumental. I love singing but some times I am more passionate about keyboards."
How Mark enlisted the infamous Paul Brown as executive producer was simple he just called and asked.
"I didn't know him until I contacted him," Etheredge said. "It's a producer/artist relationship. It takes a lot of trust. We had no rehearsals. It felt like we had been playing together for a while. I wanted to do something that felt good."
Mark said his favorite on the album is "Groovin' with My Baby," as a matter of fact that is one of my favorites on the "Connected" album because of the way he exquisitely plays those keys. I also like the title track "Connected" for his clear and simple style and I love Paul Browns guitar support it's a futuristic sound making the two a perfect combination; "For Your Love" featuring Chuck Loeb on guitar; "Soul Clap Honey" because Mark brings that New Orleans sound to it and I love the sax support from Andy Sizuki, "Cherry Cha" just because it has that cha-cha groove to it I love so much. The titled track "Connected" was released as the first single and it was the #1 most added single at Billboard that week.
Mark Etheredge debuted in 1990 and went on to release three other projects before this new one. He has been the opening act for such great artists as Bobby McFerrin and Sergio Mendes. Mark will be performing from the "Connected" album at Spaghettini's in Los Angles on February 28th and at the Bay Area Jazz Club Angelicas on March 19th. You can find out more about the album and upcoming performances by logging onto www.MarkEtheredge.com.
SYNDICATED COLUMN:
Eunice Moseley, has an estimated weekly readership of over ¼ million with
The Pulse of Entertainment
. She is also a Public Relations Strategist and Business Management Consultant at Freelance Associates, and is Promotions Director (at-large) for
The Baltimore Times.
www.ThePulseofEntertainment.com
.
EVENT:
Sat April 16, 2016
the "Uplifting Minds II" Free Entertainment Conference founded by Moseley arrives in Baltimore at Security Square Mall hosted by AJ Showtime at 92Q Jams and Doresa Harvey at Heaven 600 and on
Sat October 22, 2016
(TBC) the "Uplifting Minds II" Free Entertainment Conference arrives at the Celebrity Centre in Hollywood, CA.
www.UpliftingMinds2.com.
)