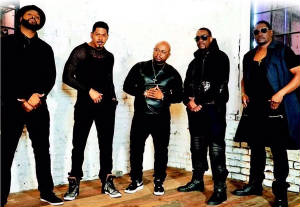 "Meeting in My Bedroom" hit makers SILK (Tim Cameron, Jimmy Gates, Gary "Big G" Glenn, Jonathan "John John" Rasboro, and Gary "Lil G" Jenkins) to release newest album in 10 years, "Quiet Storm," on the Shanachie Entertainment imprint.
"We did not want to step out side our boundaries," said John John about what we can expect from the March 18, 2016 album release. "People come out adapting to the new stuff...we stayed true."

The first single and music video from the multi-platinum selling R&B group's "Quiet Storm" album is titled "Love 4 U 2 Like Me."
"The first single, when we came upon this song...we listen to the track...we heard the same thing...we felt it all together, we loved this track and the lyrics. It kind of felt there was a Spiritual cause," said Jimmy when asked if they had any "Spiritual" experiences while recording the album.

"Most songs are like a Spiritual thing," added Tim. "When we all like a song"
The group was formed by American Music Award winner Keith Sweat in Atlanta and then signed to Elektra Records in 1989. At Elektra they released four albums: "Lose Control" (1992), "Silk" (1995), "Tonight" (1999), and "Love Session" (2001). They independently released "Silktime" in 2003 on Silk Music Group and in 2006 released their first Shanachie project "Always and Forever." "Quiet Storm" is their second project on the Shanachie label, new home of Regina Belle and Pieces of a Dream.

It has been 10 years since SILK had a project together. When asked about any apprehensions John John said, "For me it's been a long wait for the fans, wanted to make sure everything is right. There's a little anxiety, it makes us work a little harder. At the same time as long as we stay true to who we are and what we bring..."

When I asked the veteran performers, who gave us the hit "Freak Me," what advice to young aspiring artists would they give Tim lead off with, "Stay true to your self. Believe in what you're putting out...don't be afraid."

"After 20 years, the things we have learned through trail and error...is you have to learn the business...know as much of the business to avoid pitfalls," John John added.

"...And stay humble," Tim emphasized.

Jim concluded, "Keep parents involved especially if you are under 21. They are the best managers in the beginning, even with other managers involved."

SILK wanted their fans to know that they can follow them on Twitter, Facebook and Instagram @SilkFan. You can also log into their website at www.SILKEnterprises.com.
Nickelodeon ends first season for 'Paradise Run' hosted by Daniella Monet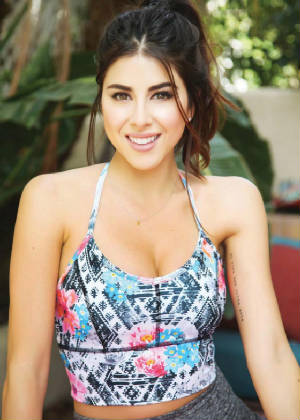 "It's really fun," said actress/singer Daniella Monet about hosting Nickelodeon's first season of their reality game show series "Paradise Run." "I've hosted things before - this is the first game show. It's very interactive playing host. It's really about challenging the kids."

"Paradise Run" is an adventure game show in the Hawaii Island setting putting three teams of two tweens to the ultimate tests. It's a Nickelodeon and Stone Stanley Production produced by Jason Madoch, and executive produced by Scott Stone. The 10 episode weekday series premiered Feb 1, 2016 and aired its finale' Feb. 26th.

"The kids interact with each other," Monet pointed out about the reality show. "I don't do everything they did...I would give it a try - for the experience! I think this show is particularly a cool experience. Relatives and best friends working through things...It's empowering them. I like competitions. I'm a competitive person as long as you are happy for other people."

Daniella Monet is a West Hill, California native who is mostly known for her role in Nickelodeons "Victorious." She also starred in the CBS sitcom "Listen Up," "The Bernie Mac Show," "iCarly" and had recurring roles on "American Dreams," "8 Simple Rules," and "Zoey 101." As a voice-over actress her credits include "Turbo Fast" television series. Film credits include Nancy Drew, Taking 5, Tootie, The Fairly Odd Parent and A Fairly Odd Christmas in 2012. This year she will star in the television movie When Duty Calls and have a recurring role on "Baby Daddy." As a singer she can be heard on the "Leave It All To Shine" (2011) on the "Victorious" soundtrack and on the single "Lookin' Like Magic" with Drake Bell (2011).

Stay logged onto www.Nick.com/ParadiseRun for "Paradise Run" re-airing dates and for any announcement of a second season.