Billboard topping Lizz Wright debuts on Concord Records, performs at Rams Head Sunday, March 13, 2016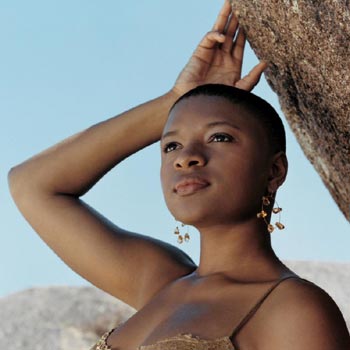 "I loved making the new collection it has more breathe and depth," said Jazz/R&B vocalist and pianist Lizz Wright about her debut album on Concord Records titled "Freedom & Surrender." Wright will perform from the album Sunday, March 13, 2016 at Rams Head on Stage in Annapolis, Maryland. "I always want to do good work and enjoy doing it...it's been a long journey for me. I have been really blessed to have good examples."
Lizz released four albums on Verve Records, debuting officially in 2002, before her Concord debut in 2015. Born in Georgia and a resident of North Carolina, Wright started in Gospel as the daughter of a minister. Her unique blend of that Gospel influence with her Jazz and R&B flavored music and vocals will be heard at 8 p.m. on Sunday, March 13 at Rams Head.

"We had a concept we agreed on but it's still a business," Lizz confessed sounding a little disappointed when asked if she was able to keep the original concept of the project. "We had discussed with Verve Records to do love songs...sing songs to give light to that. We agreed but we couldn't hold it, we had to sing what we found."

Joining her is four-time Grammy Award winning Larry Klein (Joni Mitchell, Tracy Chapman), so along with her unique vocals the album is still worthy of being another Billboard topping project. Klein is producer of the "Freedom and Surrender" Concord Records' project and he enlisted Vinnie Colaiuta on drums; Dan Lutz on bass; Pete Korpela on percussions; Dean Parks and Jesse Harris on guitar, and Kenny Banks, Pete Kuzma and Billy Childs on keyboard.

On her upcoming performance at Rams Head on Stage in Annapolis, Maryland March 13th Wright said, "It's always about the audience, the way they make a room feel. I'm from the church where the traditional atmosphere is caused by the people. The truth is when you want a great show it's not 'entertaining' the audience its you sharing with them...an experience of communion."

Learn more about Lizz Wright by logging onto her website at www.LizzWright.net and for more on her show at Rams Head on Stage Sunday, March 13th log onto www.RamsHeadOnStage.com.
Bergman's Valentine Romance Oscar Style Lounge celebrates eight years with another success at Fig & Olive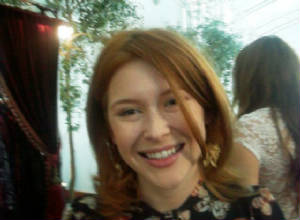 I tend to nickname people and Doris Bergman is the Queen of Hollywood's "Celebrity Gifting" events. Her Public Relations agency recently held its 8th Annual Valentine Romance Oscar Style Lounge and Party affair at the famous Fig & Olive restaurant in Hollywood. Starting in the morning and lasting until late afternoon Oscar nominees and winners streamed through the door stopping briefly at the red carpet to say hello to the media and then off to an expo like atmosphere in the back patio section of the restaurant. The restaurant offered a stream of drinks at the open bar and appetizers were floating around as the Hollywood elite greeted each other and the press while filling their bags with free products and merchandise from the many sponsors of the event.
No matter what time you came there were tons of Hollywood personalities to chat briefly with.
"Maybe next year," said Renee Olstead ("Space Cowboys," "Touched By an Angel"), who stars in the ABC Family series "The Secret Life of an American Teenager," about whether she received an Oscar nomination this year. "I just got back from doing a touring production, 'Sherlock Holmes,' which was incredible. I felt like I was in a different world with the corsets." She laughed, "Glad to be back in Los Angeles."
"I was years ago along with my entire cast of 12 Years a Slave," said Kelsey Scott ("NCIS," "True Detective") when as if her nomination was this year. When asked about the longevity of 12 Years a Slave compared to "Roots," an epic film, she said, "I really do think it has staying power...stays with people emotionally."
Just walking through the event where the sponsors were offering Oscar nominees and winners all types of items (gowns, tuxedos, skin and hair care items, jewelry, accessories, lingerie, fragrances, footwear, alcohol drinks, and delectable sweets) you could feel the "family" vibe atmosphere. Onsite was the Bergman's favorite charity Wednesdays Child collecting new and unwrapped gifts for the Fox-TV "Holiday Drive."
"I was (a nominee) in 2012," said Sara Scott ("Castle," "True Blood") when asked. "Right now I'm in a movie called Soaked in Bleach on Netflix. It was their #1 documentary-drama. It's a controversial project. I play Courtney Love. It sort of pens her to the murder of her husband."
Doris Bergman's 8th Annual Valentine Romance Oscar Style Lounge and Party event is celebrating eight years with another success at Fig & Oliver, one of many high profile affairs hosted by Bergman in Hollywood. You can learn more about Bergman Public Relations events at www.BergmanPR.com and donate new and unwrapped gifts to "Wednesday Child" at www.FoxLA.com/Wednesdays-Child.
SYNDICATED COLUMN: Eunice Moseley, has an estimated weekly readership of over ¼ million with The Pulse of Entertainment. She is also a Public Relations Strategist and Business Management Consultant at Freelance Associates, and is Promotions Director (at-large) for The Baltimore Times.www.ThePulseofEntertainment.com. EVENT: Sat April 16, 2016 the "Uplifting Minds II" Free Entertainment Conference founded by Moseley arrives in Baltimore at Security Square Mall hosted by AJ Showtime at 92Q Jams and Doresa Harvey at Heaven 600 and on Sat October 22, 2016 (TBC) the "Uplifting Minds II" Free Entertainment Conference arrives at the Celebrity Centre in Hollywood, CA. www.UpliftingMinds2.com.)