Three-time Grammy winner Harry Wayne Casey releases 'I'm Feeling You,' the second single from his 'Feeling You" project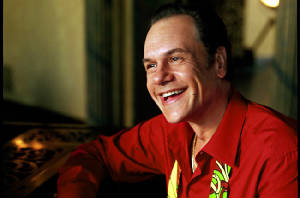 "I listened to the track again going on vacation and the words started flowing out of my head non-spot," said three-time Grammy Award winner Harry Wayne Casey about his second single "I'm Feeling You." Casey is also known as KC of KC and the Sunshine Band. The single is off of his current album release "Feeling You! The 60s." "The 1st single was 'Can't Get You Out of My Mind'...It was like I was 22 years old just waking up from some kind of coma...inspiration."

KC has been on tour with his band offering their fans new material as well as their legendary hits such as "Shake, Shake, Shake (Shake Your Booty), "Get Down Tonight," and "That's the Way I Like It." KC's music has appeared in over 200 films, commercials and motion pictures, which includes "Kingsman: The Secret Service," "Scandal" and Target commercials. One of the Grammy's he won was because of his song contribution to the soundtrack for "Saturday Night Live."

Casey has been performing with the Sunshine Band for 40 years and they have also garnered an American Music Award. Their popularity keeps them touring all year round. The KC and the Sunshine Band arrives next in Concord, CA May 29, 2016 at the Concord Pavilion; June 4th in Walker, MN at the Northern Lights Casino; July 1st in Milwaukee, WI at the Summerfest and August 6th in Atlantic City, NJ at the Tropicana Hotel and Casino.
"I felt like I was creatively where I was 42 years ago," KC said sincerely about recording this current album "Feeling you..." "I was going to put cover songs I do in my show with originals...then I released the 60s part of it. I have enough for a three CD set."
For more information on the KC and the Sunshine Band appearances or for information on the current album log onto
www.HeyKCSB.com
.
SYNDICATED COLUMN: Eunice Moseley, has an estimated weekly readership of over ¼ million with The Pulse of Entertainment. She is also a Public Relations Strategist and Business Management Consultant at Freelance Associates, and is Promotions Director (at-large) for The Baltimore Times.www.ThePulseofEntertainment.com. EVENT: Sat April 16, 2016 the "Uplifting Minds II" Free Entertainment Conference founded by Moseley arrives in Baltimore at Security Square Mall hosted by AJ Showtime at 92Q Jams and Doresa Harvey at Heaven 600 and on Sat October 22, 2016 (TBC) the "Uplifting Minds II" Free Entertainment Conference arrives at the Celebrity Centre in Hollywood, CA. www.UpliftingMinds2.com.)