The Light Between Oceans, an Epic Tale of the Healing Power of Love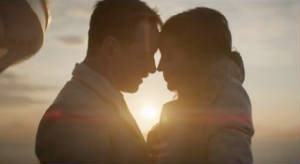 The Walt Disney Studios Motion Picture presentation of The Light Between Oceans is an epic tale of the healing and everlasting power of love. Based on the novel by M. L. Stedman, The Light Between Oceans arrives in theaters September 2, 2016. It stars Academy Award nominated Michael Fassbender (12 Years a Slave) as Thomas "Tom" Sherbourne and Academy Award winning Alicia Vikander (The Danish Girl) as Isabel Graysmark. Rated PG-13 The Light Between Oceans takes you on a roller coaster ride of emotions, at least it took me. Especially when I realized the main characters had my recently found ancestors' names Thomas and Isabel.
The Light Between Oceans is about an Australian World War II veteran (I am a Navy veteran) who survived the war but left his heart and emotions on the battle field. He takes an isolated job as a Lighthouse Keeper (yes, I have a lighthouse) to try and leave the sounds of the battlefield behind. Upon arriving to the windy ocean side town Tom (Fassbender) meets the full of life Isabel Graysmark (Vikander) whose personality starts to bring light to his numb heart - gradually bringing it back to life. Their love for each other and love for life takes them on a joyful and tragic life journey that tests their bond as another couple nearby, Hannah Roennfeldt played by Academy Award winning Rachel Weisz (The Whistle Blower) and Frank Roennfeldt played by Leon Ford (All Saints), find love, then joy and then tragedy too. The two couples' lives meet as Hannah becomes a widower with a baby seemingly lost at the same time the Sherbourne's loose their second baby to stillborn death. What happens next shows how God can use the tragedies of their lives to bless them both and is the height of the film that left my face totally wet with tears - of joy.
The Light Between Oceans is produced by David Heyman and Jeffrey Clifford. It's directed and screenplay written by Derek Cianfrance. The romantic period piece also stars Bryan Brown, Jack Thompson, Caren Pistorius, Florence Clery, Anthony Hayes and Emily Barclay. The Light Between Oceans is a DreamWorks Picture, Reliance Entertainment, Participant Media, Heyday Films production. www.LightsBetweenOceansMovie.com
SYNDICATED COLUMN: Eunice Moseley, has an estimated weekly readership of over ¼ million with The Pulse of Entertainment. She is also a Public Relations Strategist and Business Management Consultant at Freelance Associates, and is Promotions Director (at-large) for The Baltimore Times. www.ThePulseofEntertainment.com. EVENT: Sat October 22, 2016 the "Uplifting Minds II" Free Entertainment Conference arrives at the Celebrity Centre in Hollywood, CA. www.UpliftingMinds2.com.)