Fred Hammond Inspires Again with 'Worship Journal Live' New Album Release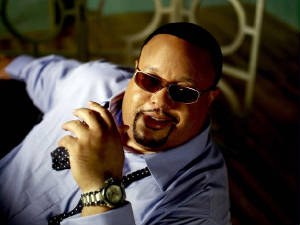 "This is not just a Gospel concert,' said Grammy Award winning Fred Hammond about his "Festival of Praise" 2016 Concert Tour. It coincides with the release of his new album "Worship Journal Live" (RCA Inspiration) with a lineup that includes Hezekiah Walker, Israel Houghton, Regina Belle, Karen Clark Sheard, Casey J and comedian Earthquake. "This is not just a shout 'til your wig fall off,' this is a Gospel/Comedy event of the decade...its interactive. I have never seen a Gospel concert do this...visually stunning."
Hammond's attempt to reach a wider audience by combining music of seasoned iconic Gospel artists with a living legend R&B/Gospel artist and a Contemporary Gospel artist with a seasoned comedian is going to be like a cherry on a delicious looking cake. I've suggested mixing audiences to artists all the time when they're trying to get a following because the idea makes since to me and Hammond has done it masterfully. I saw R&B group Dru Hill mix audiences with a Rock slant to one of their songs.
Fred's new project, "Worship Journal Live," was recorded in Houston and his "Festival of Praise" tour launched in October in Seattle, WA. I know why he calls it a "Festival" because what an experience it must be to attend the joining of such diverse talent. The album's first single "Father Jesus Spirit" title invokes visions of the Holy Trinity and it's one of twelve selections on the live album. This is Fred Hammond's first live project in almost 20 years.
"It's the first live one in 19 years," Fred pointed out. "I prefer the studio," he said when I asked if he liked live albums as I do as oppose to studio recorded albums. "I can get more creative."
Fred Hammond is also known for uplifting and assisting other artists. He is noted for helping to nurture the careers of a long list of artists.
"It goes back to Derrick Brinkley in the 80's," Hammond said when I complimented him for reaching back. "...Marvin Sapp, Israel Houghton, Dawkins and Dawkins. I believe in sewing, in giving back. It's about sharing."
Derrick Brinkley is a Grammy nominated Gospel artist and Pastor. Marvin Sapp also a pastor is a multi-Stellar Award winner and was a member of Commissioned - a group Hammond co-founded. Fred began as bass player for The Winans and by 1985 he was a member of Commissioned. He also performed with Radicals for Christ and as a producer and songwriter he has worked with artists such as Chante' Moore, Kenny Lattimore and Sean Combs.
"Just one of those things...Radicals for Christ really was my solo afford," Fred said when I asked about him leaving Commissioned for a solo career. "In Commissioned I was one of six with opinions. When we started going in different directions I knew it was time to go solo."
Fred Hammond goes on to garner 11 Grammy, 23 Stellar and six Dove Award nominations. He won a Grammy, four Stellar and six Dove Awards. He has released 13 Billboard Chart topping albums and 28 albums total.
You can learn more about Hammond new project "Worship Journal Live" and his "Festival of Praise" Tour by logging onto www.RealFredHammond.com.
Anastasia Lee's Music Industry Blueprint Preps for Debut Operatic Classical Crossover Album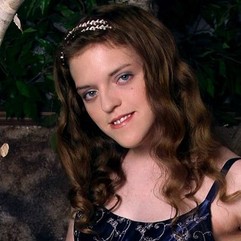 Anastasia Lee is true to her name a princess of the Opera. Her Operatic vocals do not match her child like image, her sound is so deep and mature you would have to question if she was lip-syncing. But yes, this mature deep operatic vocal talent is truly who Anastasia Lee is. Her talent for singing Pop songs with a classical delivery has built her a large following. She formed a group and each member's outstanding achievements have amassed a following as well that has resulted in a donated of $25,000 to their GoFundMe accounts for their debut album of Classical Crossover music. Anastasia Lee will be joined by friends Tatiana Marie and Agne - they form the group Music Industry Blueprint.
"My parents brought the Fathom of the Opera, its classical crossover...that's taking any song from any genre and putting a classical spin to it," said Anastasia when we talked about where her love of opera came from and what exactly is Classical Crossover. "I just sang to it. My mom came upstairs I was singing in Italian."
Yes Anastasia can sing in other languages too that include Russian, Hebrew, French, Spanish, Latin, Portuguese and Czech.
"I am taught the songs in that language," she added. "But I study Spanish, Latin and Russian. Russian is more fun to speak."
Lee hopes to enlighten everyone on Classical Crossover - singing any genre and making it Classical or singing it operatically. She noted artists who sing in this fashion as IL Divo, Michael Buble', Andrea Bocelli and Josh Groban. Anastasia was at a Josh Groban concert when she was called on stage at the tender age of 14 to sing.
Music Industry Blueprint is mentored by Rick Barker, former manager of Taylor Swift. He suggested that they classically crossover a Taylor Switch song. That single, "Sano e Salvo (Safe and Sound)" was on the Best Selling Charts in U.S. and U.K., Germany and Japan. They are giving all the proceeds from this single to the St. Judge Children's Hospital
"He was her first manager. He gives us feedback and ideas. We bounce ideas around," she said.
The group has a fresh sound led by Anastasia's deep operatic voice backed by the Pop harmonic sounds of Tatiana Marie and Agne. Anastasia Lee has recorded 350 songs in 10 different languages. He represented the United States in an international television singing competition in Romania call "Music for Kids."
"Now that we have funded the CD we're choosing songs, and then booking a tour and gigs," Lee surmised. "I would like to tour with Josh Groban."
Log onto www.AnastiasiaLee.com for more information about future performances or progress of Anastasia Lee and the Music Industry Blueprints debut album.
SYNDICATED COLUMN: Eunice Moseley, has an estimated weekly readership of over ¼ million with The Pulse of Entertainment. She is also a Public Relations Strategist and Business Management Consultant at Freelance Associates, and is Promotions Director (at-large) for The Baltimore Times. www.ThePulseofEntertainment.com. EVENT: The 18th annual "Uplifting Minds II" Free Entertainment Conference (Baltimore in April and Los Angeles in October, 2017). Offering an entertainment business panel and national talent showcase competition (vocal, songwriting and dance) with over $10,000 in prizes. www.UpliftingMinds2.com.