Comedian Michael Colyar Makes 'The Afternoon Rush' Hours Uplifting with AURN Syndicated Radio Show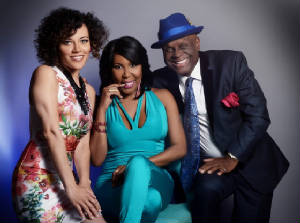 "I don't normally read emails from people I don't know, but it said opportunity," said comedian/actor Michael Colyar about how he ended up as the co-host of the American Urban Radio Network (AURN) "The Afternoon Rush" radio show airing Monday through Friday from 3 - 7 p.m. ET with co-hosts Loni Swain (radio producer/107.5 WGCI, Chicago) and Ebony Steele ("The Rickey Smiley Morning Show"). Colyar goes on to explain that an old friend saw him in the audience at T.D. Jakes' Potter's House and decided to reach out to him about the open position. "He said, 'I have an opportunity to offer you a radio show'...I said, 'ain't no need arguing with God.'"
As they say the rest is history. Michael Colyar is now the new host of the "The Afternoon Rush" syndicated radio show replacing the late great Doug Banks' show and Rudy Rush the original host of "The Afternoon Rush" radio show. Rush is currently hosting the iHeart Media Urban station's 83.7 The Beat radio show. Colyar is not new to hosting a national show; he is the original host of "BET Live from LA" which attracted 55 million viewers.
"Everything is so excellent," Michael assured me. I could tell he was so excited about his new gig. "It's been a nice run, we're 11 weeks in. Everything I have accumulated is a gift from God. We forget how blessed we are."
The last time I interviewed Michael Colyar it was about the launch of a book. At that time he told me how he started his career performing outside at Venice Beach in California for nine years - confirming my advice to artists looking for a stage that the outside world is their stage. Michael Colyar went on to perform on "Star Search" and won $100,000 of which he donated $50,000 to homeless charities in Los Angeles. Aside from the BET hosting job Colyar went into acting, some of his credits include "Martin," "Barbershop" and the voice of Buford in "The Princess and the Frog". As an author he has published several books to make you laugh and think, and he is launching a one-man show.
As host of "The Afternoon Rush" radio show Colyar, a Chicago native, has a potential audience of over 6 million making it one of the biggest afternoon radio shows in the country.
"What is most important is that God and my mother are proud of me," Michael concluded about the new journey in his life.
For more information on "The Afternoon Rush" radio show hosted by Michael Colyar, Loni Swain and Ebony Steele log onto www.TheAfternoonRush.com and if you want more information about Michael Colyar, his books and one-man tour log onto www.TheRealMichaelCoylar.com.
The World of Wizards Seem Real in 'Fantastic Beasts and Where to Find Them'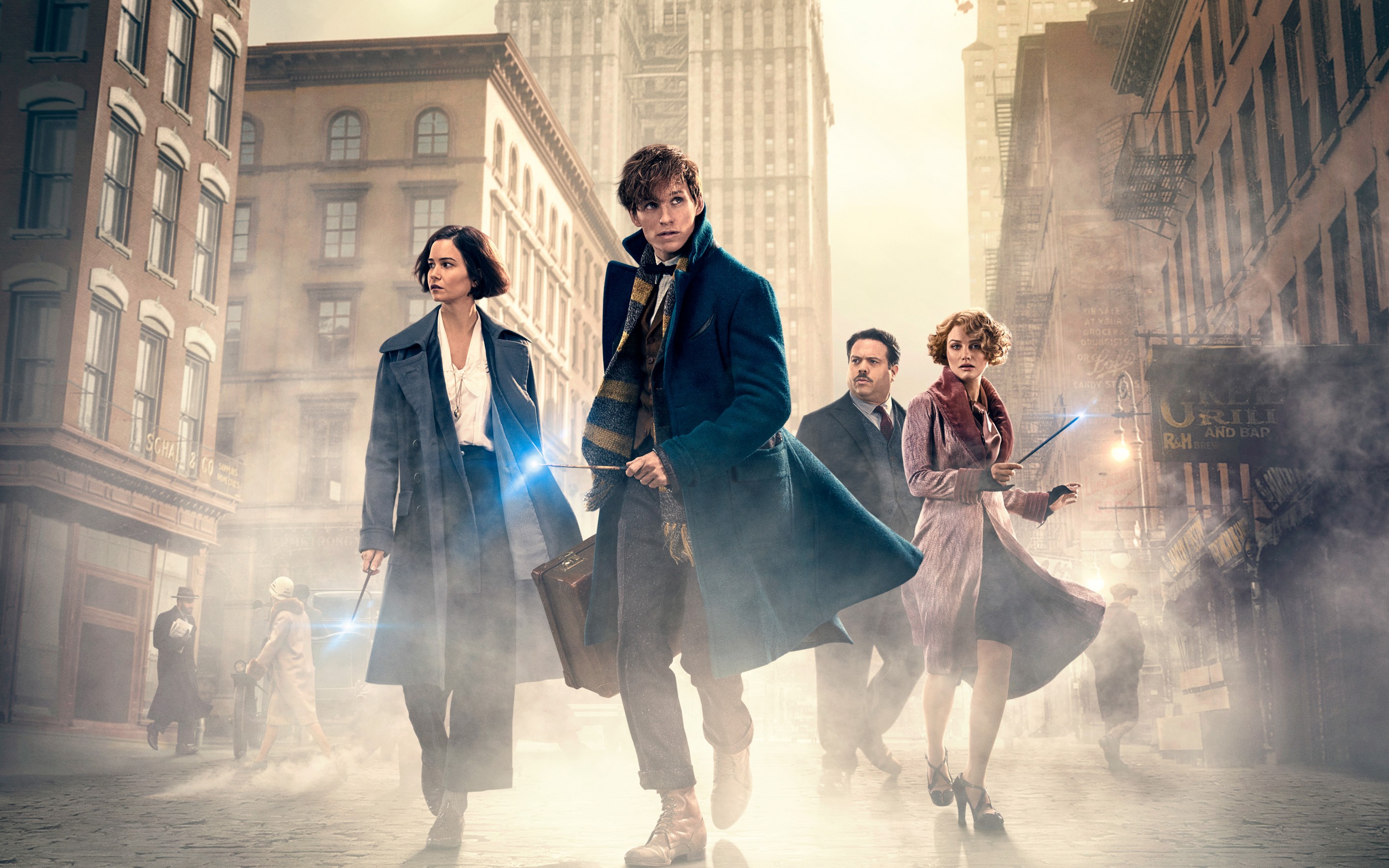 Director David Yates (Harry Potter franchise) successfully creates a world where wizards and witches seem real in the Warner Bros Picture presentation of Fantastic Beasts and Where to Find Them - arriving in theatres November 18, 2016. Based on a novel by J. K. Rowlings ("Harry Potter and the Sorcerer's Stone") of the same name the film stars Academy Award winner Eddie Redmayne (The Theory of Everything) as Newt Scamander a "Magizoologist" who has a love for magical creatures whom he studies as part of his research for a textbook which appears in the Harry Potter films as part of the literature used at Hogwarts School of Witchcraft and Wizardry.
The year is 1926, before Harry Potter becomes a student, and Newt's magical beasts have escaped in New York while he was there doing research for his textbook. The young magizoologist is suppose to let the President of the community of witches and wizards Seraphina Picquery, played by Carmen Ejogo ("Selma"), know that beasts are loose, but instead he goes out on a quest to capture the beasts before the "humans" and President Seraphina finds out and hurt or kill them. Of course nothing goes as planned. His suit case full of beasts refuses to stay closed. To make matters worst his suit case is accidentally switched with a human Jacob Kowalski, played by Tony Award winning Dan Fogler, while he was at a bank trying to obtain funding to open up a donut shop. Before the human Jacob, also known as a No-Maj, can blink the Wizard researcher has used his magic to whisked Jacob away so that he can retrieve his suit case of magical creatures without the humans seeing him. Unfortunately a member of the wizards and witches community security force Porpentine "Tina" Goldstein, played by Katherine Waterton (Steve Jobs), sees the incident and turns them both into President Seraphina in hopes of getting her rank of investigator back, but even that does not go as planned.
The fantasy film's script is written by Rowlings who also serves for the first time as producer. The Computer Generated Imagery (CGI) is breath taking. Rated PG-13 Fantastic Beasts and Where to Find Them also stars Allison Sudol (Transparent) as Queenie, Tina's little sister. Queenie is a mind reading witch that has a "love at first sight" experience with the human Jacob and joins him Newt and sister Tina on the quest to find the magical beasts.
Colin Farrell ("True Detective") stars as Percival Graves the Director of Magical Security of the wizard and witches community. He was looking for a dark and allusive magical force of destruction whose identity is unknown and now he is in search of Newt, Tina and Jacob. He wants to erase Jacob's memory of them. Graves has an informant Credence Barebone, played by Ezra Miller (Justice League) who is not what he appears to be. Credence has an abusive adoptive mother Mary Lou, played by Oscar nominated Samantha Morton (In America) and two adopted sisters - Chastity, played by Jenn Murray and a 10 year-old sister Modesty, played by Faith Wood-Blagrove. The cast also includes Ron Pearlman, and Oscar winner Jon Voight ("Ray Donovan") as Henry Shaw Sr publisher of the major newspapers of New York.
A David Yates Film, Fantastic Beasts and Where to Find Them, is A Heyday Film production shown in 2D, 3D and IMAX. Aside from Rowlings producers include David Heyman, Steve Kloves, and Lionel Wigram. Tim Lewis, Neil Blair and Rick Senat serves as executive producers. You can log onto www.FantasticBeats.com for more information or to watch the trailer.
SYNDICATED COLUMN: Eunice Moseley, has an estimated weekly readership of over ¼ million with The Pulse of Entertainment. She is also a Public Relations Strategist and Business Management Consultant at Freelance Associates, and is Promotions Director (at-large) for The Baltimore Times. www.ThePulseofEntertainment.com. EVENT: The 18th annual "Uplifting Minds II" Free Entertainment Conference (Baltimore in April and Los Angeles in October, 2017). Offering an entertainment business panel and national talent showcase competition (vocal, songwriting and dance) with over $10,000 in prizes. www.UpliftingMinds2.com.