Sony Pictures' Animation to Release an Impressive Line-Up of Films in 2017-2018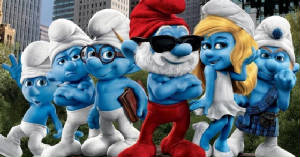 My invite to the special presentation of the Sony Picture Animation film releases for 2017 - 2018 showed me what an impressive line-up we all have in-store. So impressive I left with my spirit soaring in hopes of a better year, content wise, than the industry has had in the past. The 2017 - 2018 roll-call is Smurf 3: The Lost Village (April 7, 2017), Puppy - Sony's first animated short-film (August 5); The Emoji Movie (August 4); Spiderman (December 21, 2018); Hotel Transylvania 3 (September 21, 2018), and The Star, the greatest story never told of the first day of Christmas through the animals eyes (November 10, 2017).
"I am excited about this project," Director Kelly Asbury said on the Columbia Pictures' presentation of Smurf 3: The Lost Village. "It's a new version of the Smurfs...capturing the original comic book Smurf of 1958 by Peyo."
The 3D animation has Smurfette, voiced by Demi Lovato, on a search for her purpose. All the other blue Smurfs, but her who was created by the evil Gargamel (Rainn Wilson), has an "adjective" purpose such as Clumsy (Jack McBrayer), Brainy (Danny Pudi), Grouchy (Jake Johnson) and Nosey (Kelly Asbury). While searching for her purpose she discovers a lost Smurf village and the fight is on to protect the village from Gargamel who wants to steal the Smurf power. Other Smurfs include Julie Roberts (Willow, the leader of the secret Smurf village), Gabriel Iglesias (Jokey), Ariel Winters (Lily), and Michelle Rodriguez (Storm).
"I am impressed with the talent," said Sony Animation President Kristine Belson when discussing the casts of the upcoming projects.
"It's a story that connects with people. They help us share our feelings," Tony Leondis director of The Emoji Movie animation said. The Emoji movie is a Columbia Pictures' presentation reaching theatres August 4, 2017. "There is this one Emoji with a lot of feelings and he thinks he is a freak because everyone else has one."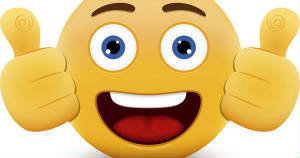 The Emoji Movie animation is about a 15 year-old boy named Alex, played by Jake T. Austin, whose emojis are competing to be his favorite one - who is currently Smiley played by Maya Rudolph.
"'The Star' is the greatest story never told from an animals view," said Director Tim Reckart about animated film The Star, a Sony Picture presentation to be release November 10, 2017. "A donkey sees a star. The Dove, his best friend, they go on a journey to see where the star leads."
Bo breaks away and ventures out to follow his dream. Gina Rodriguez is the voice of Mary; Zachary Levi is Joseph; Steven Yeun is the Donkey Bo; Aidy Bryant is Ruth the abandoned sheep; Keegan-Michael Key is the Dove; Kelly Clarkson is Leah the know it all horse; Anthony Anderson is Zach the boat; Kristin Chenoweth is the mouse that witnesses the big moment and is the storyteller; Oprah is Debra the camel; Tyler Perry is Cyrus the camel; Tracey Morgan is Felix the camel; Ving Rhames is Thaddeus the dog; Gabriel Inglesias is Rufus the dog, Kristopher Jefferson is the old donkey, and Christopher Plummer is King Herrod.
"Drac is sad and Mavis thinks he needs a vacation, but he is lonely...then he falls in love with the ships' Captain," said Director Genndy Tartakovsky (Star Wars) about the storyline for the Columbia Pictures' presentation of Hotel Transylvania 3 arriving in theatres September 21, 2018 starring Adam Sandler is Drac, Selena Gomez as Mavis and Andy Samberg as Jonathan - the human. Some other cast members include Fran Drescher as Eunice Frankenstein's wife; Kevin James as Frankenstein; David Spade as Griffin Drac's best friend; CeeLo Green as Murry the Mummy; Luenell as the wisecracking Shrunken "Do Not Disturb" Head; Chris Partnell as Mr. Fly, and Jackie Sandler as Martha Dracula's deceased wife.
Sony Pictures Animation for the first time will release on August 5, 2017 an animation short film, Puppy - a spin-off of Hotel Transylvania also directed by Tartakousky about one of the young character's Dennis who gets a huge pet. It will be partnered with the Emoji movie.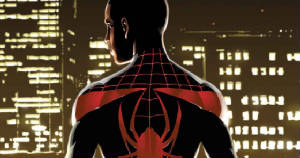 The Spider-Man animation will star Miles Morales - not Peter Parker. Miles is mixed with African-American and Hispanic and is a Marvel comic book superhero. The Miles Morales character was created by Brian Michael Bendis. The animation will be executive produced by Chris Miller and Phil Lord (Cloudy with a Chance of Meatballs) and directed by Bob Persichetti and Peter Ramsey.
"Anyone can wear that mask," said Phil Lord about the message of Spider-Man slated for release December 21, 2018.
For more information about 2017 - 2018 Sony Pictures Animation movie releases you can log onto www.SonyPicturesAnimation.com.
SYNDICATED COLUMN: Eunice Moseley, has an estimated weekly readership of over ¼ million with The Pulse of Entertainment. She is also a Public Relations Strategist and Business Management Consultant at Freelance Associates, and is Promotions Director (at-large) for The Baltimore Times. www.ThePulseofEntertainment.com. EVENT: 18th annual "Uplifting Minds II" Entertainment Conference (Baltimore Sat. April 22, 2017 and Los Angeles in October, 2017). This is a free event that offers an Entertainment Business panel and national talent showcase competition (vocal, songwriting and dance) with over $10,000 in prizes. www.UpliftingMinds2.com.