The Pulse of Entertainment: Jazz Crooner Harry Connick, Jr. Launches Talk Show, 'Harry,' on Fox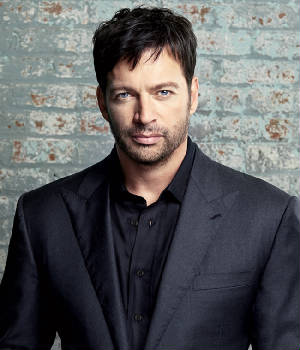 "It is something I've been thinking about for a while. I just needed the right presentation," said three-time Grammy Award winning Jazz crooner Harry Connick, Jr. about his new day-time talk show "Harry" on the Fox Network. "You have to have a whole team and network of people."
I guess that means God blessed him with that team and network of people because his show was launched in the Fall of 2016 on Fox. It is produced in association with NBC Universal Domestic Television which sold it to Fox. He accomplished this milestone after selling 28 million records; establishing a very successful acting career that includes a regular role on NBC's "Will and Grace" sitcom; a memorable role in Independence Day along side Will Smith; his own NBC special that featured Whoopie Goldberg, Nathan Lane, Marc Anthony and Kim Burrell; winning an Emmy Award for his performance on the PBS "Great Performances" Special, and winning a Tony Awards for music he wrote and produced for a Broadway play. This Renaissance man, who is also a band leader, holds a US Patent on a "system and method for coordinating music display among players in an orchestra."
"It's fun and heartfelt," he said about his show. When asked about the possibility of hearing him sing on his show he said, "It happens quit often but it's unpredictable. The band plays (mostly) in front of the comedian."
It seems there is an in-house comedian too! How awesome of a show is that. The "Harry" Show brings on veterans such as David Letterman to talk to; it brings musical guest to perform; it goes live on the street where anything could happen, and even though he says the show is not about his singing the audience gets a taste of it occasionally when he sings with his house-band.
"It was never my intention for it to be as a venue for me to sing," Harry said honestly. "It's for other talent to be showcased...a little of everything. We have lots of remote pieces. They're not skits because they are not scripted."
A native of New Orleans Harry Connick, Jr. started in the entertainment business at the age of 18 when he signed a record deal with Columbia Records. He has performed for two Popes - Pope Benedict XVI in 2008 and for Pope Frances in 2015. He was also given an Honorary Doctorate from Loyola University in New Orleans. Promoted as a "party in the mid-day" the "Harry" show is executive produced by Connick, airs for an hour each day (check local listings) and debuted with a household audience of 1.4 million.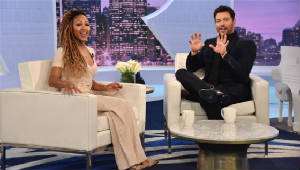 Married with three children Harry has accumulated 10 Billboard #1 Jazz Albums. Learn more about Harry Connick, Jr. and his NBC Universal Domestic produced "Harry" show on Fox by logging onto www.HarryConnickJr.com, www.HarryTV.com and www.Fox.com/Harry-Connick.
SYNDICATED COLUMN: Eunice Moseley, has an estimated weekly readership of over ¼ million with The Pulse of Entertainment. She is also a Public Relations Strategist and Business Management Consultant at Freelance Associates, and is Promotions Director (at-large) for The Baltimore Times. www.ThePulseofEntertainment.com. EVENT: 18th annual "Uplifting Minds II" Entertainment Conference (Baltimore Sat. April 22, 2017 and Los Angeles in October, 2017). This is a free event that offers an Entertainment Business panel and national talent showcase competition (vocal, songwriting, acting and dance) with over $13,000 in prizes. www.UpliftingMinds2.com.