The Pulse of Entertainment: Youthful Praise Choir Director JJ Hairston Believes 'You Deserve It'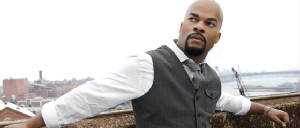 "I woke up and realized the first project was 15 years ago," said Youthful Praise Choir Director J. J. Hairston about what sparked the desire to record a new project. "I said wow we've never done anything to celebrate. At first we were going to do a concert celebration...during the process...people were saying you should record it...all those songs on one album."
That was what sparked the new album release of J.J. Hairston and Youthful Praise released titled "You Deserve It" - a desire to record the celebratory concert. Released March 10, 2017 the album's first single, the title song, "You Deserve It" was the #1 most downloaded Gospel song on iTunes for two months. The "You Deserve It" single was also #1 at Gospel radio, a first time for the spirited choir. This is J.J. Hairston & Youthful Praises' sixth album release but this is the first project off of Hairston's label Jamestown Music.
"I heard 'You Deserve It'...and wanted to include it on the project," he said of the title track. "It's doing great...we have a mighty God. We didn't put a lot of energy but we sang the same song for 20 minutes...it was comforting."
Hairston didn't expect that people would be receptive as much as they have been to the music of Youthful Praise, but its 15 years later and they still have a massive following.
"There are 20 songs on the CD, some are new songs," the Connecticut native said about the album. "The record was done and Travis Greene...said I have a song. He pulls out his guitar and started playing...so we recorded it."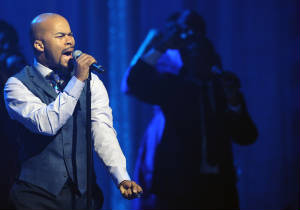 Youthful Praise was founded by Hairston and Pastor Shawn Brown, a choir member, in 1991 with J.J. serving as its choir director. He co-wrote the choirs hit "Awesome God." Youthful Praise released their first album in 2001 titled "Awesome God" via the record label of GospelFlava.com. They earned two Stellar Award nominations in 2003. The second Youthful Praise album release "Thank You for The Change" features Coko of the R&B group SVW. Their 4th album "Exalted" was recorded live in my hometown of Baltimore in 2007 and it came with a DVD of the live performance. In 2014 they released their fifth project "I See Victory". J.J. Hairston and Youthful Praise have performed on BET's "Bobby Jones Gospel," "Good Morning America," "The Muppets Holiday Spectacular" and on "Late Night with Conan O'Brien".
"A lot of times in music it's on to the next thing...staying relevant... you don't have time to celebrate what you've done before," J.J. Hairston said. "This light came on to celebrate what God has done for us...we've got 100 songs recorded!"
You can learn more about the "You Deserve It" album release or Youthful Praise and their choir director J.J. Hairston by logging on to the website www.YouthfulPraise.org.
SYNDICATED COLUMN: Eunice Moseley, has an estimated weekly readership of over ¼ million with The Pulse of Entertainment. She is also a Public Relations Strategist and Business Management Consultant at Freelance Associates, and is Promotions Director (at-large) for The Baltimore Times. www.ThePulseofEntertainment.com. EVENT: 18th annual "Uplifting Minds II" Entertainment Conference (Baltimore Sat. April 22, 2017 and Los Angeles in October, 2017). This is a free event that offers an Entertainment Business panel and national talent showcase competition (vocal, songwriting, acting and dance) with over $13,000 in prizes. www.UpliftingMinds2.com.