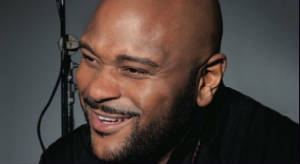 "It's all part of that struggle," said Three-Time Billboard Music winner Ruben Studdard about the release of the single "A Change is Gonna Come" from his upcoming album of the same name. "I grew up admiring that song it was a blessing to sing it with an arrangement by Dr. Panion."
Dr. Henry Panion, III is a producer and conductor who lead the live orchestra recording during the 2016 Fred L. Shuttlesworth Awards Celebration. He is best known for his work with Stevie Wonder, Kirk Franklin, Chaka Khan, Aretha Franklin and American Idol winners Carrie Underwood and Ruben Studdard. Ruben was the "American Idol" Season two winner. Since that win he has released six albums, the next will be his seventh.
"A Change is Gonna Come," a cover of the Sam Cooke classic, was inspired by former President Barack Obama's act before leaving office - designating Birmingham, Alabama a U.S. Civil Rights District. That action made Birmingham, Alabama a national monument.
"I think that growing up in Atlanta gives you a certainty of the tangible, the importance of...matter," said the America Music Award nominee about his roots in the civil rights movement. "I hope it will inspire...with hope you can do anything."
I am sure it was hope for what his vocal talents could do for him and those that love his voice that gave Ruben Studdard what he needed to compete on "American Idol" in front of not only his neighborhood or city but the country. As a result the Grammy Award nominated soulful singer has created his place in American music history.

"I just spoke with a group of young men at my old middle school," Ruben said at the conclusion of our interview. "I hope they will hear the song and...be absolutely the best."
Ruben no doubt gives it his best garnering also a Teen Choice Award and an NAACP Image Award. The Sam Cooke classic, "A Change is Gonna Come," was the anthem to the Civil Rights Movement in the 1960s. Learn more about Ruben Studdard and his new single "A Change is Gonna Come" by logging onto
www.RubenStuddard.com
.

Columbia Pictures releases Smurfs: The Lost Village on April 7, 2017 in 3D Theatres. Rated PG, Smurfs: The Lost Village follows Smurfette, Clumsy, Brainy and Hefty as they go on an awesome adventure to find the "lost village" of Smurfs to warn them that Gargamel is coming to enslave them all and steal their Smurf powers. Their adventure starts because Smurfette in trying to find her special purpose in life like her friends Clumsy, Brainy and Hefty. As she searches for her purpose Smurfette reaches the edge of the "forbidden forest" and there in the shadows she sees something that looks like two eyes stirring at her. It turns out the eyes belongs to other Smurfs. Grammy nominated Demi Lovato ("Camp Rock") is the voice of Smurfette; Emmy nominated Jack McBrayer ("30 Rock") is the voice of Clumsy; Danny Pudi (Captain America: The Winter Soldier) is the voice of Brainy; MTV Movie Award nominated Joe Manganiello (Spider-Man) is the voice of Hefty, and Rainn Wilson ("The Office") is the voice of Gargamel.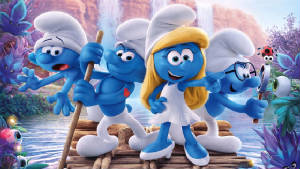 Smurfs: The Lost Village is based on "The Smurfs" comic book series by Peyo. It is directed by Kelly Asbury (Shrek 2) and produced by Jordan Kerner (The Smurfs). What will the Smurfs find in the forbidden forest? Will Smurfette find her purpose? Will Gargamel enslave the Smurfs? The suspense is delightful and the outcome is what makes The Smurfs a successful brand.
The Lost Village inhabitants consist of SmurfLily voiced by SAG Award winner Ariel Winters ("Modern Family"); SmurfStorm voiced by SAG Award winner Michelle Rodriguez (The Fast and the Furious franchise); SmurfWillow voiced by Academy Award winner Julia Roberts (The Pelican Brief) is the leader of the Lost Village; SmurfBlossom voiced by MTV Movie Award winner Ellie Kemper ("The Office"), and SmurfMelody voiced by Grammy winning Meghan Trainor. Other Smurfs, lead by PapaSmurf, voiced by Emmy winner Mandy Patinken ("Homeland"), include Grouchy voiced by Jake Johnson (Jurassic World)); Jokey voiced by Gabriel Iglesias (Magic Mike); Vanity voiced by Emmy nominated Tituss Burgess ("30 Rock"); Baker voiced by Gordon Ramsey ("MasterChef US"); Farmer voiced by comedian Jeff Dunham, and Nosey voiced by Director Kelly Asbury. Smurfs: The Lost Village is a Sony Pictures Animation, Kerner Entertainment Company production. Learn more about the film or see the trailer by logging onto
www.SmurfsMovie.com
.