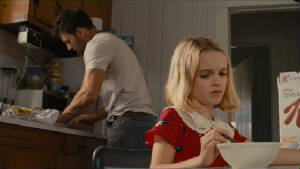 Fox Searchlight Pictures presents Gifted starring MTV Movie Award winner Chris Evans (Captain America), Academy Award winner Octavia Spencer (The Help) and young McKenna Grace as Mary the gifted seven year-old. Rated PG-13 Gifted shows that the heart knows best. Birth from a troubled gifted mother, Mary is left with her uncle Frank Adler (Evans) as an infant. He raises her with surprising success then he decides she needs to be with kids her own age so he enrolls her in school.

In comes Frank's mother Evelyn Adler, played by Tony nominated Lindsay Duncan ("Sherlock"), who turns up seven years later after her daughter's suicide wanting custody of her gifted grandchild. Spencer (Hidden Figures) plays Roberta Taylor Frank's feisty neighbor who helped him raise the orphaned baby. It is not clear who is in charge Frank or the gifted 7 year-old but I can relate I was in his shoes with a gifted child of my own.

In trying to provide the best for Mary her uncle Frank enrolls her in public school so she can make friends and live a "normal" life. Placing a gifted child, who knows more than her teacher, in a 2nd grade class you know there will be challenges but things go terribly wrong when Evelyn is contacted by the school after the school test her for her level of genius. Gifted will make you laugh and cry. It also stars Jenny Slate (Private \Lives) as Mary's teacher Bonnie Stevenson; Julie Ann Emery, Jona Xiao and Keir O'Donnell.
Gifted is directed by March Webb, written by Tom Flynn with Karen Lunder and Andy Cohen as producers. You can get more information on Gifted or watch the trailer by logging onto
www.GiftedMovie.com.

Broadway actress turned television/film actress Ellia English returns to the stage in the Combined Artform/Studio C Artists production of "Yes, Virginia," a new play by Stan Zimmerman and Christian McLaughlin. Stan also serves as the director.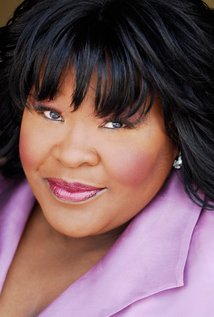 "The director and co-writer is Stan Zimmerman. Stan and I met when I first moved to New York," Ellia said about how she ended up with the role. "We moved to Los Angeles. I am not sure who moved first but when I moved to Los Angeles it took a minute for us to find each other. But he sent me a copy and when he said Mindy Sterling was attached, I said absolutely. I had wanted to work with her"

"Yes, Virginia" is a two character play starring Ellia English and Mindy Sterling based on Stan's mother. The play centers on the relationship between Virginia (Sterlinig) and her maid Denise (English) who helped raise Denise's children during a difficult divorce.

"It's a fun project loosely based on his mom...a role reversal experience," English said. "It is great to get an inside look at parents. I think back to my grandma who had dementia. It is a difficult thing to go through...to have to stop driving. (The play) is not just dealing with parents but it's for parents to know what their kids are going through."

Ellia English is best known for her role as Aunt Helen on "The Jamie Foxx Show," Mary Lou in Disney Channel's "Good Luck Charlie" and as Auntie Rae in HBO's "Curb Your Enthusiasm." Her career started on Broadway as Effie Melody White in Dreamgirls. She went on to perform in "Ain't Misbehavin'" and "Ma Rainey's Black Bottom." Other roles include Nurse Isabel in CBS' "Code Black." English is also a Jazz singer who has performed at The Village Vanguard in New York City and The Cotton Club. She also authored a book "I Am That I Am..." (Xulon Press).

"I'm getting into it," she said about returning to the stage. "It's been a minute. The last time might have been 2006 or 2007. I started searching for acting roles and landed the nurse in Romeo & Juliet musical and I said,' Yes, I'm acting! After a lot of theatre...everyone was telling me if you serious you got to be in California. Now all the work is in my home town of Georgia."
"Yes, Virginia" is an 85 minutes performance that opened April 9, 2017. It will offer 15 performances ending on April 30th. The play will run on Fridays and Saturdays at 8 p.m. and Sundays at 3 p.m. For more information log onto
www.yes-virginia.eventbright.com