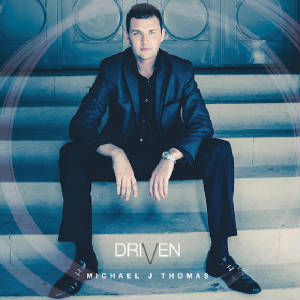 "This is a mixture of instrumentals and vocals, said Michael J. Thomas, a Jazz/Pop Saxophonist about his sophomore album release "Driven" has to offer. "I started recording in 2014. I finished, mastered and everything in April 2016. It doesn't sound dated, but we wanted to have a little throw-back sound. We used real drums, guitars and kept some synthesizing."

Thomas recorded and released his album independently on Harbor Breeze Records. The first single "Baby Coffee" was most added song at Billboard and was added o SiriusXM's playlist. The hype from the single's release resulted in a distribution deal with Perry Music Group/Sony Music.

"They came to me," Michael J. explained to me. "One of my music producers was talking to his buddy and played it for him. He said. 'Bryan Perry need to hear this.' It was kind of funny. I took my time. Did it independently...I talked to Concord and they didn't do anything so I said I'll do it myself."

It was after he made a noise with his independent release that the distributors became interested.

"The label that signed me, have two or three publishing deals," Thomas said. " I sat on it for while."

Good thing he did, timing is always important in the scope of things because being patient enough in any business to wait for the right time will equate to long term success. I believe vocalizing his ability to sing in his sophomore album gave him time to first solidify himself as a saxophonist. The vocals on "Drive" are impressive and I agree with his label that they are reminiscent of a combination between Michael Jackson and George Michael.

"I do house gigs, but no Jazz Fests," Michael admitted about upcoming performance. "The Smooth Jazz industry sticks with the same artists. It's a hard thing to pick up 'those' Jazz dates."

The Jazz Fests are missing something good. Imagine a mixture of a Jazz saxophonist and Pop vocalist, supported by the best Jazz keyboardists, drummers, guitarists and strings. He would take Smooth Jazz to another level as did Kirk Whalum on sax, Paul Jackson, Jr. on guitar and Keiko Matsui on piano.

My favorite cuts on the "Drive" album include "My Love" with Trammell Starks on keys because of Michael J. Thomas' vocals, so sweet and young sounding, "In America, You Can Do It" with Gino Rosaria on keys because the keys sound so sweet, and the Hip-Hop style hype in the background gave it a fresh twist with Michael's Smooth Jazz sax, "Girls Got Moves" with Oli Silk on keys because Thomas' vocals are sexy supported by that popping sound of the keys and sax made you want to move, and "Say Goodbye" with Dre Forbes on keys and strings because Michael J. Thomas' vocals was so impressive I wanted to reach for a tissue to wipe a tear away. Excellent piece of work, it was worth the wait.
Learn more about saxophonist Michael J. Thomas and his Harbor Breeze Records/Perry Music Group/Sony Music album release "Driven" by logging onto
www.MichaelJThomas.net
.