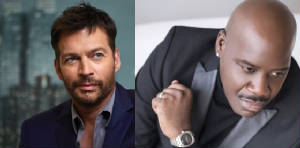 "It's an iconic season," said three-time Grammy winner Harry Connick, Jr. about the new season of his "Harry" talk show on the Fox Network. "We bringing on people like Billy Joel, Gladys Knight, and Ledisi"

The "Harry" show is produced by NBCUniversal and airs on the Fox Network on weekdays at 4 p.m. It premiered its second season in September. It offers a band and various segments to entertain viewers, such as the "Connick's Icons" where he spotlights iconic people; "Music We Love" where he lets bands perform classic hits; "Leading Lady" where he spotlights empowering women, and "Harry Tries" where he tries something new.

"We learned a lot last season about what we were doing that involved lots of variables. We are going to do more of the things people liked last year," said two-time Emmy winning Harry about any differences in the two seasons. "We got a lot of feed back from people. So we are concentrating on the good things like the 'Music We Love' segment, the 'Leading Lady'. It's important to focus on great women in the community. They like when I talk to the everyday people and it's a pleasure to me too."

Everyday at 4 p.m. you can be uplifted and inspired by the "Harry" show and entertained at the same time.

"I was inspired the whole year," Connick, Jr. said when asked about the show triggering his musical creative juices.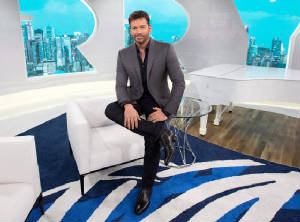 The "Harry" show band is lead by Andrew Fisher - the musical director and band members include Neal Cane on bass; Jumaane Smith on trumpet; Lucien Barbarin on trombone; Don Tucker on trombone; Jonathan Du Bose, Jr. on guitar; Arthur Latin, II on drums; Geoff Burke on sax, and Jerry Weldon also on sax.

"We have the only band in daytime television," Harry bragged. "The people we will bring in are the surprises. We brought in Wild Cherry to perform 'Play That Funky Music White Boy.'"

Harry signed to Columbia Records at the age of 18 as a Jazz singer and reached platinum status three-years later when his song was placed on the soundtrack for the film "When Harry Met Sally." Today he is known as one of the best selling artists in the world. In 1990 he took on movie roles, which included Independence Day and Dolphin Tale. He went into television starring on such shows as "Will and Grace" where his role was Grace's husband Leo Markus and in ABC's "South Pacific." In 2013 he joined Jennifer Lopez and Keith Urban on the "American Idol" panel. He went on to garner Emmy Awards for his NBC Christmas special "Harry for the Holidays." He took on Broadway by composing and writing the music for "Thou Shalt Not" and won a Tony Award for his role in the Broadway revival "The Pajama Game." Harry performed for two Popes, received an Honorary Doctorate from Loyola University in his hometown of New Orleans and he sang the National Anthem for the 2008 NBA All-Star Game and Super Bowl XXVI.

Connick, Jr. is executive producer of the "Harry" show airing on the Fox Network weekdays at 4 p.m. You can log onto www.HarryTV.com to learn more about upcoming guests and segments.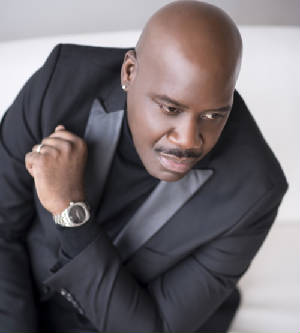 After over 30 years in the music business R&B/Soul singer Will Downing is still very active in the music industry releasing yet another new project titled "Soul Survivor" on Shanachie Entertainment. The new album features Avery*Sunshine, Maysa, Najee and Phil Perry.

"Three or four months after the release of the last album people were looking at you like - what's next?," Will Downing said when I mentioned I just interviewed him last year for his "Black Pearls" CD release. "It's the way the world is moving so fast...and my creative juices."

Will said his creative juices were flowing in one direction but that is not the direction the album eventually took.

"I had an idea...of course it didn't work out," Will admitted. "While in the studio it was going to be all duets. I would write a song and say I don't want to share that one. The title happened by talking to a friend. It was to be '20/30' (20 albums in 30 years) but he said you one of the soul survivors, the only one left. Let people know you the last one standing."

Will Downing is known for his baritone voice, dubbed the Prince of Sophisticated Soul. The first single off the "Soul Survivor" release was "I'll Feeling the Love" featuring label-mate Avery*Sunshine.

"It's a special project working with up and coming artists like Avery*Sunshine. I believe she is the future. Its also good to work with classics like Phil Perry and Najee still sounds amazing."

I agree with Will this is a special project. It offers a different sound from Will Downing more of a danceable vibe to it. My favorite cuts on the album include #2 "I Just Wanna Say Thank You" because Will had me dancing from the inspiration he generated and I love the little Michael Jackson chant in the background at the end; #3 "I'm Feeling the Love" featuring Avery*Sunshine because it's a funky song with Will's sultry vocals supported by Avery*Sunshine's power house voice an excellent combination; #4 "Since You Been Gone" has that old-school sound reminiscence of Luther Vandross and I love the horn support from Mike Ham; #5 "Stop to Start," featuring Phil Perry, a Blue Magic cover, because Phil's superb tenor voice mixed with Will Downing's baritone is perfection in capturing the Blue Magic vibe; #6 "Everything I Want in a Lady" featuring Maysa is pure Smooth Jazz and the two vocals combined makes for a very sexy song and I love the guitar support by Randy Bowland - its the cherry on the cake, and #7 "Our Time" because it offers a signature Will Downing sound with Randy Bowland rocking it again on the lead guitar as support. Will's wife Audrey Wheeler Downing supports the project with background vocals throughout. Producers of the "Soul Survivor" album include Will, Pablo Batista (percussions) and Randy Bowland.

"When you make a record sometimes its company driven, I didn't look at it like that. I wanted to have some fun, regardless. Make some good music. So I called my friends," Will concluded.