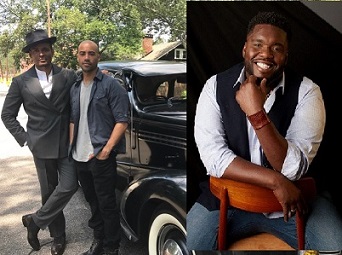 On October 20, 2017 Mario Van Peeples (New Jack City) premiered his new series "Superstition" on the SyFy network. Mario stars, directs, wrote script and executive produced the series. Van Peeples plays Isaac Hastings in "Superstition," which also stars Brad James as his son Calvin Hastings, Robinne Lee and Demetria McKinney. It focuses on the Hastings family who owns a funeral home and lots of secrets. The son of living legend actor/filmmaker Melvin Van Peeples (Panther, Sweetback's Baadasssss) Mario followed in his father's foot steps as a filmmaker/actor. "Superstition" airs on Fridays at 10/9c on the SyFy channel.
"One thing terrific about life, one day you the child climbing the neighbors' fence for apples, next day you're a homeowner with kids climbing your fence for apples. One day you're chancing someone's daughter and next day you have a daughter being chanced," laughed Mario. "I grew up seeing my dad do his work. I learned what not to do (on the set). He had these Melvinisms - his way of talking - then he'd break it down so you can understand."
Mario has his own way of talking. I guess you can say they are Marioisms - just like his dad. In SyFy's "Superstition" he plays a family man dealing with lots of family secrets. The series is produced by XLrator Media (Barry Gordon) and MVPTV (Mario Van Peeples). Mario's company production credits include "Roots," "Empire" and "Lost".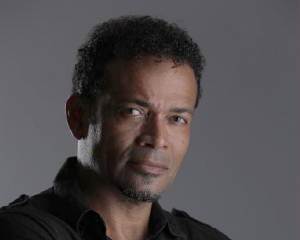 "I did 'We the Party' with Barry Gordon, he is on this project also," said Mario when I said the last time I interviewed him was at the "We the Party" movie premiere. "I'm a good boss, fun and I create a good working environment but I take it serious."

In "Superstition" the Hastings family has to "take down" a supernatural villain.

"The Van Peeples make things happen," Mario boasted. "If you build it they will come."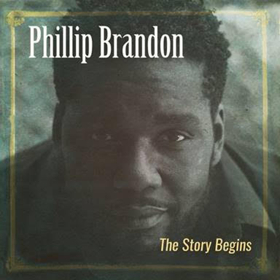 Versatile singer Phillip Brandon, who had a role in the Charles Randolph-Wright ("Motown: The Musical") directed "Born for This: The Musical" about the life of BeBe Winans, released his debut album "The Story Begins" on October 20, 2017. Phillip sings Rock, R&B, Jazz, Pop and Gospel. "The Story Begins" project offers 10 selections that combine those genres. The project has production assistance from songwriter Preston Glass (Natalie Cole, Kenny G) and DrFord.

"I wanted to get all the crazy out," Phillip said about touring with Rock band Trans Siberian Orchestra. "I tour with the Rock band even now...seasonal tours...holiday tours...Far East. We played in 50 cities in six weeks. Fast forward to this album...I wanted to see where I fit. I had a chance to come up with my own sound."

"The Story Begins" has uplifting themed selections when it comes to content. The music varies as does his voice on this project.

"I like to see the silver lining. That keeps us going," he said about the content in his project. "The main thing for me is to make it a journey of hope navigated through love...so much is going on in the world."

Brandon's mother Brenda Davis gave vocal background support for the album. She was briefly a Ray Charles Raelette. Others who assisted included Victor A. Caracedo a Spanish drummer, Eugene Gorskiy a Ukrainian guitarist, Stan Loken an American keyboardist and Carlitos Cuba a Cuban bassist.

"This is my first full album," Brandon said. "I did one in 2013. I have been blessed to work full time in some form of entertainment for 10 years. I said I'm doing all these projects for other folks...what about my story. That's where it started - in 2013."

"My background in music covers old school - Whispers and O'Jays," Phillip admitted when asked what genre is close to his heart. "My mother brought me my first record, Ashford & Simpson's "Solid as a Rock. I approach everything from the foundation of the soul. The Rock band opened me up to different sounds. It can still be Soul but have a Rock element."

My favorite songs on "The Story Begins" include #2 "Chocolate Child" because he vocally sounds more comfortable on this selection - an R&B/Jazz flavored song, #3 "Come On" a sweet Smooth Jazz selection where he is at his vocal best and #8 "Mystic Bleu" a Funky R&B selection. Learn more about Phillip Brandon by following him on Facebook, Instagram and Twitter @ PhillipBrandon2.