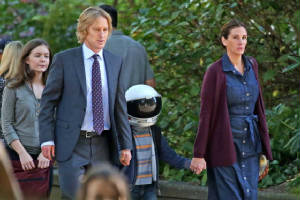 You can't fit in when you were born to be different, that is one of the messages of the Lionsgate presentation Wonder starring Academy Award winner Julie Roberts, Academy Award nominated Owen Wilson and Critics' Choice Movie Award winner Jacob Tremblay as August Pullman, a ten year old born with a facial disfiguration. Wonder arrives in theaters November 17, 2017 and is directed and co-written by Stephen Chbosky (Beauty and the Beast).

"We were having lunch (with an agent) and he said, 'I may have a book for you guys'," said film producer David Hoberman (Mandeville Films) about how he chose "Wonder" by author RJ Palacio for his next film project. "So each of us (his partner Todd Lieberman) read it that night. Usually it takes 2 - 3 weeks, but both of us read it that night, we cried and laughed. It was such a cleaver way of telling a story - from all sides and we like the happy and triumphed ending."

The story centered on the Pullmans and tells the story of how the family dealt with their son and brothers' disfiguration. The Pullmans include Jacob Tremblay (The Smurfs 2) as August, Julia Roberts (The Pelican Brief) as Isabel, Owen Wilson (Night at the Museum) as Nate and Izabela Vidovic as Olivia. August is 10 years old and he is going to school for the first time - Middle School. He wants to wear a space helmet to hide his face, but his dad wants him to be proud of his face and hides the helmet from him. August (who is a genius) learns to live without the helmet; learns to be proud of his genius ability; learns who his "real" friends are, and his "real" friends learn how to be real with him whether alone or in a crowd. But it seems everyone has forgotten about Via, his sister in high school, who is trying to be a good sister and daughter while dealing with her own teenage needs. How everyone deals with their issues in Wonder will make you cry and laugh.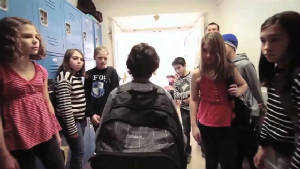 "We all can be made to be outsiders. Its sort of what the film and book says...told from different perspectives so everyone can relate," David said.

Everyone will relate because everyone has physical conductions they don't want people to see. I have a real phobia about getting my picture taken, some may say its low self esteem because of how I look, but I say it's an irrational fear of the outcome - like August. August had a fear that if anyone saw his face they would run away in fright - but what some did when they saw his face will surprise you.
Wonder also stars Millie Davis as Summer, the only girl in school not afraid to reach out because she was in search of a "real" friend at school too; Tony Award winner Mandy Patinkin ("Homeland") as Mr. Tushman the Principle at August's school who has to deal with the "bullies" and the August situation; Noah Jupe as Jack Wills August's assigned friend whose loyalty is tested, and Daveed Diggs as August's English teacher Mr. Browne.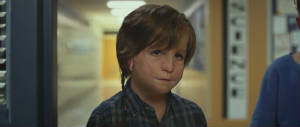 David Hoberman's company Mandeville Films was a Metro-Goldwin-Mayers based company for three years and then a Disney based company for five. His credits include The Muppets and The Shaggy Dog. In 1995 his company received a first look deal/5 year deal with Disney. The first look deal with Disney was renewed in 2002 during which time he added a partner Todd Lieberman, who worked previously for his company Mandeville. The company became Mandeville Films and Television. Credits thereafter include The Fighter starring Mark Wahlberg, which won two Academy Awards in 2010 and Beauty and the Beast.

Wonder is a Lionsgate/Mandeville Films/Participant Media/Walden Media/TIK Film production, which arrives in theatres Nov. 17th. It is co-produced, along with Hoberman and Lieberman, by Michael Beugg and Dan Clark. You can log onto www.Wonder.Movie or www.MandiFilms.com to find out more information on the film Wonder.