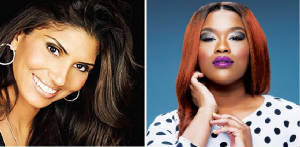 "A network we were talking to was intrigued I was doing real estate. I said, 'But, I'm a singer,'" laughed Gospel's living legend Deleon Richards-Sheffield about how she became involved in a reality show. Deleon was the youngest Gospel artist ever signed to a major record deal. She released her debut album at eight years old then made history again, as the youngest to be garnered a Grammy Award nomination - Michael Jackson was the previous title holder. On November 30, 2017 Deleon will launch a reality show, "Sheffield Real Estate," on the FYI Network (a division of A&E Networks). The show will have the audience seeing her as a real estate agent.

When I asked why not one on her as a Gospel artist she said, "A few years ago we were talking about my music, looking at other options on how I could get out there - I was doing real estate (at the time). They were more interested in that...If you like 'house hunter" type shows you will like this show, it has the same formula."

I interviewed Deleon for her debut album and my P.R. company, Freelance Associates, held a Baltimore based press conference to announce it and her. During that time and through subsequent interviews with her throughout her career I got to know both Deleon and her mother. Deleon' mother Debbie has been a real estate agent for over 30 years, while managing her daughters' singing career. During that time Deleon assisted her. "Sheffield Real Estate" airs on Thursdays at 10 p.m. PT/ET and follows Deleon as she works with her mother in the real estate business, being mother to her children and wife to her husband Gary Sheffield (New York Mets), a baseball legend.
"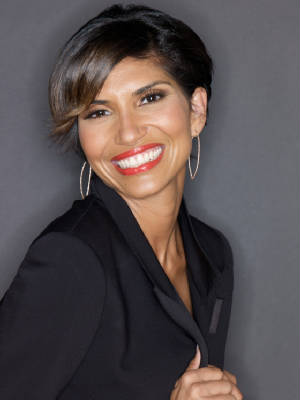 It's fun! You get to see the interaction between my mom and myself and how I balance that being wife to my husband - sports players are pretty needy," she said with a giggle. Deleon married Gary Sheffield in 2000 and they have three children. "My mothers' been in real estate for over 30 years...she has seen it all. While I was singing she was with me on the road - on the phone...making deals happen. I was her assistant."

Deleon said her mother was even awarded as a top seller.

"I saw her do 60 plus transactions a year when she was with Century 21," Deleon added. "My mother feels like she knows a lot and at times we bump heads...because I feel I got an idea that may be different from hers....but I know how to get it done."

The issues that come with being a real estate partner with a winning expert, the issues that come with being a Gospel living legend, that come with being the mother of three boys and those that come with being the wife of a living legend baseball player is what viewers will see when they tune into "Sheffield Real Estate."
The FYI Network is a joint venture between Disney-ABC Television Group and Hearst Corporation. It reaches 65 million households in the United States. You can log onto
www.FYI.tv
for more information on the "Sheffield Real Estate" reality show of Deleon that it airs on Thursdays at 10 p.m.

Another child prodigy from the Gospel industry, Ruth La'Ontra, is releasing a project. Her project is a Contemporary Gospel album titled "I Got You" (Tyscot Records). Ruth's debut happened when she was fresh out of high school and that debut album release, "So Good" (Tyscot Records), garnered a Stellar Award nomination.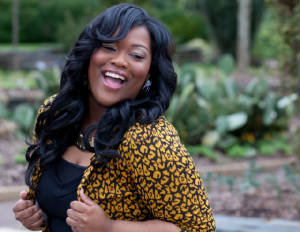 "This is my sophomore album," said Ruth La'Ontra pointed out.

When I asked her how she came to be such a young artist on the Tyscot label she said, "My dad. He's in radio....for 30 years. He is well known...had connections. We did a three song EP and put it out there - Tyscot saw it. My fans and supporters said, 'We like to hear some more from you."
So Ruth started recording on Tyscot Records for her fans and supporters.

"I wanted to do something live," she added. "The album is amazing."

I love live recording as well and "I Got You" does not disappoint. It was released in September and it still has its just released momentum going. It's produced by her label mate Grammy nominated Anthony Brown (Key of A Music) with Justin Savage (Song Savvy Productions) as co-producer.

"We're both on the same label. Anthony is like my big brother," Ruth pointed out. "We were performing together and I said, 'We need to so something'."

Add do something they did. "I Got You" is a powerful project that should take Ruth to another level. When Ruth sings you forget her young age, but when she starts to talk you realize how young she really is. The first single released on the "I Got You" album was "Kingdom." It peaked at #14 on Billboards Gospel Airplay Chart. The North Carolina native is currently touring the country promoting the album.
My favorite cuts off the "I Got You" release include #2 "Safe," a sweet selection she delivers with a Pop feel that is combined with a twist of Soul; #3 "Come Through" another sweet selection about God's love for his children - and I love the harmony; #4 the Reprise of "Come Through" is so soulful - proof she is anointed and her vocals on this one reminds me of a young CeCe Winans; #7 "Reign" is a powerful selection because of her vocal delivery that builds up to end explosively as a perfect Praise & Worship song, and #8 "Salt" for the perfect harmony supporting her, which makes it a powerful testimony selection and on this one her vocals remind me of a young Michelle Williams (Destiny's Child). You can learn more about Ruth La'Ontra or her album release "I Got You" by logging onto
www.tyscot.com/members/ruth-laontra
.