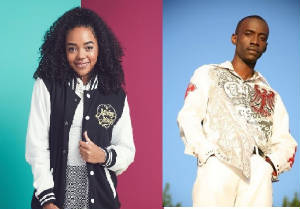 "I went to audition three times because I was sick," said Regan Aaliyah about being cast as Disney's first rapper in their new "Mickey Mouse Club" show renamed "Club Mickey Mouse." "My agent said to the producer, 'I know this girl.' (At the audition) They said do everything so I rapped, sang and danced. They said, 'we are obsessed with you. You are on board.'"
So Regan joined seven other teens to form the new Disney "Mickey Mouse Club." Her fellow Mouseketeers include Australian singer Ky Baldwin (16 year old); singer Brianna Mazzola; dancer Jenna Alvarez (Ballet/Hip-Hop); 16 year old dancer Gabe De Guzman (Missy Elliot/Katy Perry); Los Angeles singer/dancer Leanne Tessa Langston (17 years old); Spanish-American guitarist Sean Oliu; 17 year old dancer Will Simmons (Justin Bieber, Kendrick Lamar), and 18 year old Regan Aliyah from Los Angeles (Urban Xtreme).

"They wanted to have a fresh start but something they (the audience) can relate to the first one. The first one was a Disney Channel Show. This is the first Disney series," pointed out Regan.

The "Club Mickey Mouse" series is a reality show and it currently airs exclusively on social media platforms Facebook and Instagram at "On My Disney."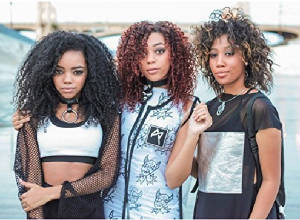 "My goal in life is to inspire others. I'm not after fame, I just want to feed my family," she laughed a little then got serious. "...And inspire kids that look like me. With or without the Disney series I'm on the same path - to get the message to people to awaken youth."

Just talking with Regan I can tell she will inspire by just being herself. As they say "she got it honest," because her family has been inspiring through the arts for four generations.

"I'm a fourth generation entertainer," she said. "I saw my mother perform with Janet Jackson and when my grandmother performed they had a full show. My mother said if you don't want to do it we can stop but if you are going to do it, do it 100%.' We put on a full show on any level...at the park, school..."

If you've seen Regan perform you can tell she gives 110% and is enjoying it as she is doing it. This Disney role is not her first in entertainment she is part of an R&B/Hip-Hop girl group called Urban Xtreme who performed on the Disney Channel's "Make Your Mark, Shake It Up Dance Off." The group members included Regan Aaliyah, Ryan Asher and Anaya Strong. Urban Xtreme released a single in October, 2017 titled "Be Ok".

"The one with the red hair is actually my sister," said Regan of Urban Xtreme. "We grew up with music and decided to be in a group. Now we're a duo, me and her. Its cool doing music with someone you can trust."

The first young artists to be cast as Mouseketeers in Disney Channel's "Mickey Mouse Club" had that same concept about performing, giving it 100%, which is why they became American icons - Justin Timberlake (NSYNC), Britney Spears, Christina Aguilera, Annette Funicello (The Shaggy Dog) and JC Chasez (NSYNC). It will be exciting to see the new Mouseketeers make the same achievements.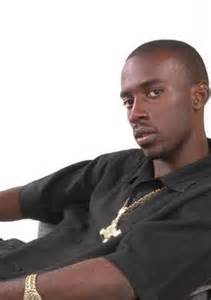 Trinidad native Sherwin Gardner released his 16th album titled "Greater," a powerful collection of Praise & Worship songs. In Trinidad he is what Kirk Franklin is to the United States, but he was a Reggae/Dance Hall artist that included a Praise & Worship song on his albums and Kirk Franklin is a Praise & Worship leader that uses secular music on his albums.
"Greater," recorded live at SJPC House of Restoration Ministries in St. John, Antigua, where he is Worship Leader, is his first full Inspirational project.

"Greater" offers 13 original songs with 2 reprises. Of the 15 selections three were recorded in the studio. "Greater" features vocal assistance from Deitrick Haddon and Todd Dulaney. When released it debuted at #4 on the Billboard Gospel Albums Sales Chart.

"I have 15 albums. This is my first Gospel album...it still has a little island flavor," Sherwin explains. "I have always been a Praise & Worship leader but as an artist it's been Island music. In church I'd change to Praise & Worship."

Sherwin, whose debut album in 1998 offered the hit single "Power in the Name," said his mother got really sick one year. Through examinations they eventually discovered his mother (late 50s/early 60s) was pregnant. That scare changed something in Gardner.

"That was the shift," he confessed. "She was very sick. They went to look for cancer and couldn't find it - they found she was 20 weeks pregnant. The doctors said at her age don't keep it, but she said it was a blessing and kept it. The single 'Because of You' is based on the testimony from my mother."

When Gardner's label Flow Masters released the "Because of You" single in the United States Tyscot Records heard it and picked him up. "Greater" is a Flow Master/Tyscot Records album release in the United States.

"Now I am more focused on Praise & Worship music," Sherwin concluded.

Good thing he is because this "Greater" Gospel project is very powerful, not only because of the quality of its music or the quality of the live vocal performances, but the content - what he is saying ministry-wise is so on point.

My favorite selections on the "Greater" project include #1 "Restoration" a sweet Praise & Worship song to warm you up to what the album has to offer; #2 "Song of Praise" because of its content and I love the military marching band beat; #3 "Trouble," again because of the content about giving your troubles to God because it's the enemy/evil not the person/God's creation you dealing with; #5 "(Reprise) Because of You" because of the tight vocal harmony and the Caribbean flavor together makes it powerful; #6 the title track "Greater" because Sherwin Gardner's vocals on this one finds him at his best, plus the tight harmony of the background vocals and the content makes it another powerful Praise & Worship song; #8 "Hope of Nations" because I love how he lets the audience sing with him and its such an uplifting selection; #13 "Praises Go Up" featuring Deidrick Haddon because Sherwin shows us his Trinidad accent, which I love, that gives it that Caribbean feel, and #14 the studio recorded "Because of You" because Sherwin shows us he can make his vocal pure American sounding, that's impressive, its like he is speaking multiple languages on the album.
You can learn more about Sherwin Gardner or his Tyscot Records "Greater" album release by logging onto
www.Tyscot.com
.