The Pulse of Entertainment: Changing Faces' Cassandra Lucas to Release Solo Album in 2018
By Eunice Moseley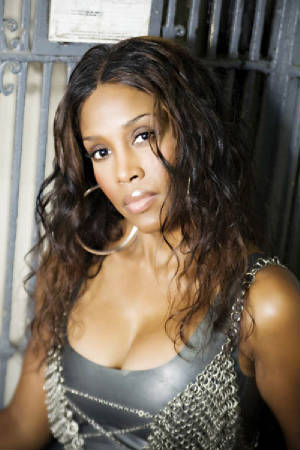 "There was just a lot of music in my heart...that didn't need to sit on my desk or in my computer," said Cassandra Lucas, a member of the duo Changing Faces ("Stroke You Up"), who is about to release a solo project in 2018. "Now is the time for me to state where we are in the world. I feel we need love."

"Love" is the subject of the first three singles that were released in late 2017 - the Contemporary Inspirational "I Love You," the Reggae driven "Give Love a Chance" and the club banger "Music & a Beat." The duo Changing Faces, who were together from 1993 to 2000, also included Charisse Rose. They started as background singers for artist Sybil and while singing on the street was heard and later signed a recording deal with Big Beat Records on Atlantic Records. R. Kelly wrote their 1994 single "Stroke You Up" hit, which went to #3 on Billboard charts, "G.H.E.T.T.O.U.T", what's noted as their biggest hit went #1 on Billboard's R&B Chart and #8 on Billboards' Hot 100 Chart. They were also featured on the soundtracks for the films Space Jam and Dr. Dolittle.

"My love for the man upstairs...the world...relationships. I had to let it be known," pointed out the New York native as the reason behind the content of the album. "The album is complete but every day I come up with new things to go into it."
The duo, Changing Faces, was platinum selling R&B artists and hopefully when Cassandra's currently untitled album is released she will reach platinum status as well because from what I have heard the vocals, music and content is excellent.
"I plan to work out a tour...see you guys again," Lucas concluded. When asked in ending the interview if we will hear the Changing Faces hits on her solo tour she said, "I'd love to incorporate them in the show - where I came from to where I am now. I 'am' ...Changing Faces."

Cassandra's songwriting skills are superb and can be heard on Donnell Jones' "Special Girl" and "Apple Pie," Lisa "Left Eye" Lopes' "Friends" and Jodi Watley's "Off the Hook," which went #1 on Billboard's Hot Dance Club Chart. The duo split due to "creative" differences and in 2013 Lucas formed CRC Musik with her husband producer Noel "Chris" Absolam and business partner Richard Smith. The company is currently discovering and developing new talent.

SYNDICATED COLUMN: Eunice Moseley, has an estimated weekly readership of over ¼ million with The Pulse of Entertainment. She is also a Public Relations Strategist and Business Management Consultant at Freelance Associates, and is Promotions Director (at-large) for The Baltimore Times. www.ThePulseofEntertainment.com. EVENT: 18th annual "Uplifting Minds II" Free Entertainment Conference (Baltimore and Los Angeles). Entertainment Business panel and national talent showcase competition (vocal, songwriting and dance) with over $13,000 in prizes. www.UpliftingMinds2.com.