The Pulse of Entertainment: The NAACP Theatre Awards Honors the Next Wave of Industry Icons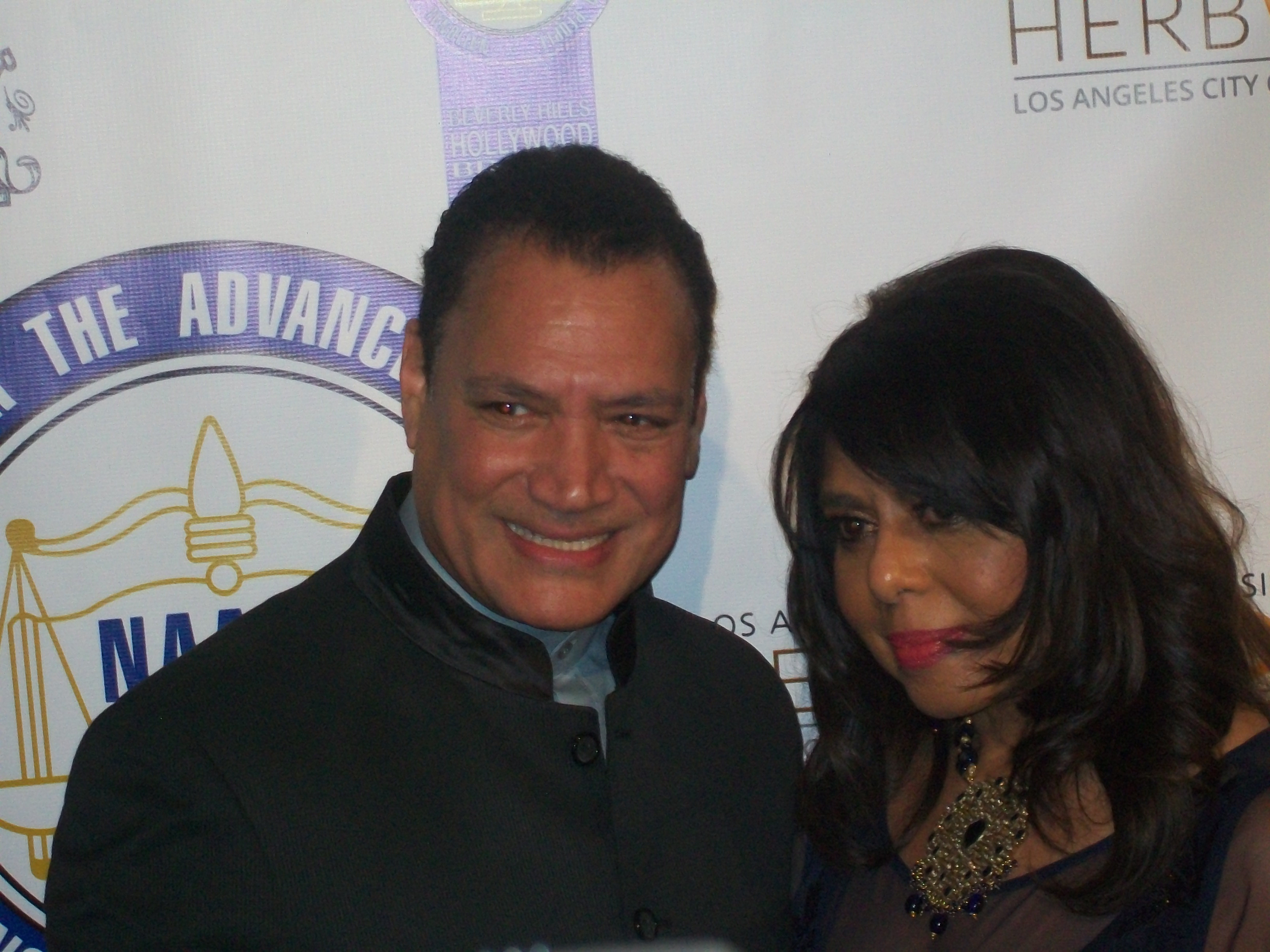 "We are very very honored that the NAACP is here to say you did a good job," said Ricardo Khan at the 27th NAACP Theatre Awards where he was nominated for "Best Director," "Best Playwright" and "Best Production" for the play "Fly." "It's about the Tuskegee airmen. Dr. Roscoe Brown was our main advisor. He was one of the original members."
Khan, founder of the Tony Award winning Crossroads Theatre Company in New Jersey, was one of many actors, playwrights, producers, designers, chirographers and directors honored at the NAACP Theatre Awards held at the Biltmore Hotel in Los Angeles. The event was hosted by Wendy Raquel Robinson ("The Game") with performances by Ledisi, harpist Mariea Antoinette, Brandon Berry and Sybil Harris. Jenifer Lewis ("Black-ish") received the "Lifetime Achievement Award," Anika Noni Rose (The Princess and the Frog) received the "Trailblazer Award," and Brandon Victor ("Power") received the "Spirit Award."
"It's amazing. Millions of people never get to live their dreams and I get to do what I dreamed of as a child...what I still dream of to this day," said Wallace DeMarria ("LA Forensics"), an actor, playwright and producer whose play "The Mask We Wear" was nominated in 6 categories - "Best Leading Actor," "Best Supporting Actor," Best Leading Actress," "Best Supporting Actress," "Best Director" and "Best Playwright." "I've done film...I want to be in Black Panther 2...but this is where it started for me. If I was in Black Panther you can still catch me on Broadway, off-Broadway or right here. Denzel and Pacino are two of my favorite actors and they still do theatre."
Others nominees at the awards ceremony included Sade' Moore for "Best Leading Actress" in "The Mask We Wear;" Danielle Truitt for "Best Leading Actress" in "The Mountain Top;" Jason Dirden for "Best Leading Actor" in "Ma Rainey's Black Bottom;" Pia P. Days for "Best Supporting Actress" in "A Lady in Waiting;" William Scales for "Best Director" in "The Mask We Wear;" Toni-Leslie James for "Best Costume Design" in "Fly;" Lillias White for "Best Leading Actress" in "Ma Rainey's Black Bottom;" Peachandra DuBose won "Best Choreography" in "Ferguson," and Michael Mullen for "Best Custom Design" in "When Jazz Had the Blues."
"I fought for this role. They didn't want me to audition because I was so young," said Kacie Rogers, who was nominated for "Best Supporting Actress" in "No Place to Be Somebody." "I was playing a 30 year old and I was 22. It was also a period piece, set in the early 60's. She was very very different from who I am."
Using theatre to share your artistic talents and views on life is not new and according to veteran actor Hawthorne James (Speed) theatre has not changed just the people involved in it. At the 27th annual NAACP Theatre Awards I saw a wave of new, inspired and passionate professional eager to share their thoughts and creativity via the theatrical stage.

"Theatre has not changed its still the same...it's the stories and the people that are involved and how they tell those stories. The art itself does not change," said Hawthorne James (Stargate SG1) when I asked. I asked about his thoughts on taking the arts out of schools. "It's pathetic that you take art and music and creativity out of schools. They also took civic out of the school. These kids don't know what a senator does. That's a control factor. You have to understand that's how they control you, if they keep you ignorant and without creativity - they control you."
Thanks to the NAACP honoring those involved in theatre we continue to have a vehicle where our thoughts, beliefs and opinions can be communicated in an artistic way. Watch our live interviews and red carpet arrival coverage at www.youtube.com/watch?time_continue=2&v=dOYysvhv1d0. Visit www.NAACPTheatreAwards.com for a list of winners.
SYNDICATED COLUMN: Eunice Moseley, has an estimated weekly readership of over ¼ million with The Pulse of Entertainment. She is also a Public Relations Strategist and Business Management Consultant at Freelance Associates, and is Promotions Director (at-large) for The Baltimore Times. www.ThePulseofEntertainment.com. EVENT: 19th annual "Uplifting Minds II" Free Entertainment Conference (Baltimore Sat, April 21, 2018 at Security Square Mall and Los Angeles in October). Entertainment Business panel and national talent showcase competition (vocal, songwriting and dance) with over $13,000 in prizes. www.UpliftingMinds2.com.