The Pulse of Entertainment: TV One Gets Real with The Campbells and Michael B. Sutton Inks Deal with Sony Music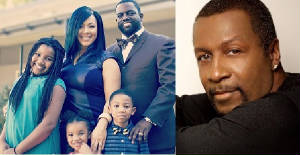 I viewed the new TV One reality show "We're the Campbells" starring Warryn and Erica Campbell that premieres June 19, 2018 in advance for review and I laughed (out loud) the whole way through because I could relate to the "reality" that love, especially black love, is real and full of dreams, hard work, laughs and good times. That type love is rarely acknowledged in couples. I saw my own experiences and think "We're the Campbells" is as close to reality as possible. I know people that are in "reality shows" and I have interviewed those who launched and starred in them and they say there's nothing real about them. "We're the Campbells" is as real as it can get.
The Campbells are co-executives on the project. TV One Co-Executive Producer Tara Long said the network tried to make "We're The Campbells," "...as real as we can."
Mark Herwick, TV One co-executive producer, said the show is about, "Faith, family and music."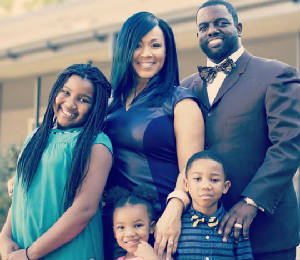 In the show, that airs on Tuesdays at 8pmET, you follow the day to day activities of the Campbell family - multi-Grammy winning producer Warryn Campbell (Mary Mary, Alicia Keys, Brandy) while he runs his label My Block and wife Grammy winning Erica Campbell (Mary Mary) while she performs and host her Radio One show, and their three children Krista, Warryn, Jr. and Zaya. Aside from Warryn (Missy Elliott, Jamie Foxx, Kanye West) being a masterful producer he is also Pastor at California Worship Center and the very talented Erica is its First Lady.
Managing all those roles and to still have a healthy relationship with spouse and children takes not only God in the midst, a deep love for one another but actual confidence in what you're doing. When you are sure about something its not hard, when you love to do something its not work - makes it less stressful. The Campbells' love story started many years ago however.
"I had been seeing her around town," said Warryn, who started producing music at the age of 13, when I asked how they met. "I didn't know her name. I was on a date with a lady and she was on stage. I said I have to meet her."
"Once we started dating I saw videos," Erica added. "I was ...on one side of the room and him on the other side. He use to sing in a group called New Vision, a Hispanic group. I said, 'whose that dark skin guy?' We literally been around each other ever since. We've never stop holding on to each other since." www.TVOne.tv/show/were-the-campbells www.MyBlockRecords.com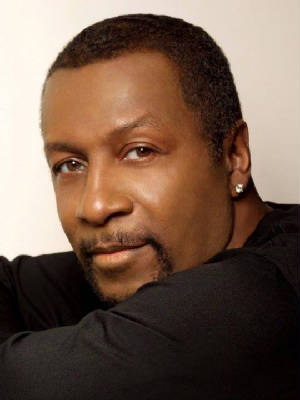 Speaking of holding on, Motown veteran Michael B. Sutton is holding on to the music industry as he recreates himself with the launch of a new company. Recently the two-time platinum songwriter/producer/singer, who wrote/produced songs during his time at Motown for Michael and Jermaine Jackson and The Supremes, launched his own company Sounds of L.A. His company recently inked a distribution deal with Sony Music and he has a long roster of artists from a wide range of genres that will be releasing projects in the future.
"The first release is June 15th - Urban/Pop," Sutton said. When I asked about his staying power in the music industry he said, "It's my love of music...Lots of aspiring people along the way...and my spouse."
Michael B. Suttons' former wife Brenda Sutton was his writing/production partner and singing partner. They had a duo act in the early 1980s on SAM Records and Virgin Records releasing a total of two albums, "Don't Hold Back" (1982/SAM Records) and "So Good" (1984/Virgin Records). They were both in a "disco group" called Finished Touch in the late 1970s. It was in the early 70s that Michael wrote songs for Motown artists Michael Jackson, Smokey Robinson, Jermaine Jackson, Thelma Houston and The Supremes.
"In the early days my grandparents just wanted to hear church music," he laughed slightly. "But when I got to Motown they were ok with it."
The duo was discovered by Stevie Wonder and they worked at Motown from 1974 - 1979 with the most notable songs by Smokie Robinson ("There Will Come a Day"), Jermaine Jackson ("Stay With Me") and songs for the group Switch. After Motown they worked with Cheryl Lynn on "Shake It Up Tonight," Ray Parker and Ian Levine's "Motown Revival Project."
"I thought it was a need when I came to Los Angeles," Michael said about why he launched Sounds of L.A. and even though he has artists outside of L.A. he said it was there that he fell in love with the multi-cultures that L.A. offers. "I come from Oakland. Music was different. We were playing Aretha Franklin and Temptations. They were playing early Hip-Hop here, so it was the vibe here."
Sounds of L.A. has a roster that is just as mixed as the many cultures found in Los Angeles, which include Jazz (a sextet named Drive Time), Hip-Hop (a rapper Steady from Oakland), R&B (a bassist Mitchell Coleman, Jr.), Gospel (singer R. J. Wilson), Club Music (singer Lady Aneessa), Old School Soul (Michael B. Sutton) and of course the June 15th Urban Pop release by artist Dionyza. Sutton's wife Anissa Boudjaoui has launched a new venture as well, an online magazine "Pump Up Magazine". www.TheSoundofLA.com www.Pumpitupmagazine.com
SYNDICATED COLUMN: Eunice Moseley, has an estimated weekly readership of over ¼ million with The Pulse of Entertainment. She is also a Public Relations Strategist and Business Management Consultant at Freelance Associates, and is Promotions Director (at-large) for The Baltimore Times. www.ThePulseofEntertainment.com. EVENT: 19th annual "Uplifting Minds II" Free Entertainment Conference (Baltimore on Sat April 21st 1 - 4p, at Security Square Mall and Los Angeles on Sat October 20th 1 - 4pm at the Celebrity Centre in Hollywood). Entertainment Business panel and national talent showcase competition (vocal, songwriting, dance and acting) with over $15,000 in prizes. www.UpliftingMinds2.com.