The Pulse of Entertainment: Bounce TV Premieres 'In the Cut' starring Dorien Wilson and Lexi's Voice Earns a Ear on 'Just Listen' Motown Gospel Album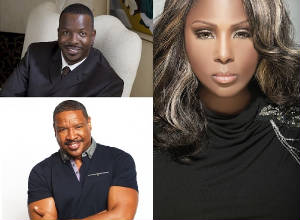 "This barbershop is the new bar," said Bentley Kyle Evans ("Love That Girl," Martin Lawrence), creator and executive producer of Bounce TV's comedy series "In the Cut", which takes place in a barbershop. "In The Cut" premiered on Bounce TV this week and airs each Monday at 9pm. "You can talk about anything...buy hot goods! You can get it all there."
The series follows Jay Weaver played by Dorien Wilson ("Sister Sister," "The Parkers") who owns a barbershop and meets his long-lost son Kenny Clark, played by Ken Lawson. Jay has to be a father now and Kenny has to be a son. The day to day issues that come up while they attempt that - in the barbershop environment - makes for lots of laughs.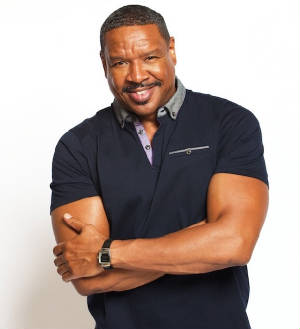 "I get my hair cut from the same person that cuts my hair on the set," Dorien laughed when asked if he still goes to the barbershop. When I asked what barbershops have been saying about the show he said, "We get a great response...They say it's similar to what we portray, it's where you get to talk about your troubles...as well as get groomed."
The Bounce TV series debuted in 2015 and this week launched its fourth season of "In the Cut," which also stars Kellita Smith as Cheryl, Laura Hayes as Mabel and John Marshall Jones as best friend Smitty. Though he wouldn't say it Dorien is the star of the Bounce TV show. He is NAACP Image Award winner and has also starred in such show as "The Steve Harvey Show," "Friends" and in the film A Weekend with the Family.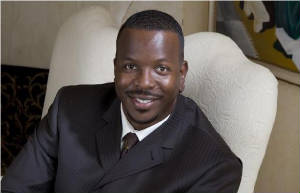 Its creator Bentley said the 13 episodes of "In the Cut" were shot in two days. A master television producer, director and writer Evans has contributed to putting a positive light on the portrayal of black people. He always wanted to be behind the camera but was told to get in where he could and that was as an actor in the film House Party starring the members of the Pop group Immature - Marques, Kelton and Jerome. Next Dorien worked as show runner for Fox's "Martin," "WB's "The Jamie Foxx Show" and TV One's "Love That Girl." As screen writer he worked on Martin Lawrence's film A Thin Line Between Love & Hate and as creator and executive producer of Bounce TV's "Family Times," "Grown Folks," and "In The Cut." www.BounceTV.com
Contemporary Gospel artist Lexi was absent from the music scene after the passing of her husband Michael Allen, but recently Motown Gospel executive Monica Coates took her in and debut her latest project "Just Listen," an eight track offering. Its first single "In the Room" is one of my favorites on the Urban flavored album.
"He would have been thrilled," Lexi said about what her late husband would say about her Motown deal. Lexi said she lost the passion for singing after his death but this deal must have reminded her of the vocal gift God has given her. "God is allowing me to experience joy, laughter...life in the highest sense,"
"It's God," Lexi said about being able to find her passion again. "I had no control over my emotions and memories. There is no statue of limitation on grief."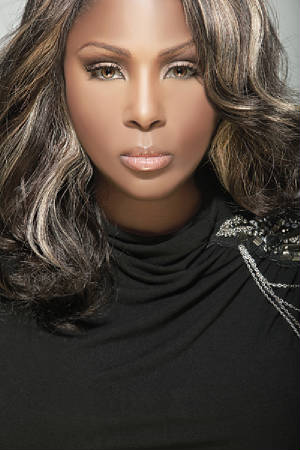 Lexi is Alexis Allen and she co-wrote all but one song on the project that is written by Marvin Winans. My favorite cuts on the "Just Listen" album include #3 the single "In the Room" for its Urban flavor; #2 "Runnin'" for being so inspiring; #4 "I Choose You" featuring Gene Moore because the two vocals offer perfect harmony; #5 "Simple" for also being inspiring, and the title track #6 "Just Listen," because it is a sweet almost Country flavored song and I love the strings from Kenneth "KC" Knight.
"The content comes from experiences with God and about God," Lexi said about her new project. "Realistic relationships with God...I had a problem that kept me up at night. I decided to spend time with him (God). The problem was still there but I had peace, I could go to sleep."
Her song writing partners on "Just Listen" include Eric Dawkins and Anson Dawkins (Dawkins & Dawkins). Lexi's vocals are reminiscent, to me, of a mixture of the vocals of Vanessa Williams (Destiny's Child) and Kierra Sheard. Producers include Terence Vaughn, Dawkins & Dawkins, Dana T. Sorey and Max Stark. "Just Listen" is executive produced by Monica Coates. www.Online-Lexi.com

SYNDICATED COLUMN: Eunice Moseley, has an estimated weekly readership of over ¼ million with The Pulse of Entertainment. She is also a Public Relations Strategist and Business Management Consultant at Freelance Associates, and is Promotions Director (at-large) for The Baltimore Times. www.ThePulseofEntertainment.com. EVENT: 19th annual "Uplifting Minds II" Free Entertainment Conference (Baltimore on Sat April 21st 1 - 4p, at Security Square Mall and Los Angeles on Sat October 20th 1 - 4pm at the Celebrity Centre in Hollywood). Entertainment Business panel and national talent showcase competition (vocal, songwriting, dance and acting) with over $15,000 in prizes. www.UpliftingMinds2.com.