The Pulse of Entertainment: Chris Walker to Honor Al Jarreau on New Album Featuring Dave Koz, Paul Jackson, Jr. and Marcus Miller/Dr. Alyn E. Waller's Youth Choir Fresh Anointing is Powerful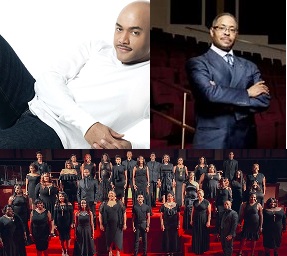 "I was in Al's band for 20 years and music director for 12 of those years," said Chris Walker, a living legend of a vocalist, music director and bass guitarist about why he took on the task of producing an album in honor of the great Al Jarreau. "When he passed I was waiting for someone to pay tribute to him but no one did...so I prayed on it and I guess that someone is me."
Chris Walker start in the music business in a Gospel group called The Walker Brothers. He later played in the band for Regina Bell as a bass guitarist who noticed his vocal ability and let him perform. He credits Regina Belle, who later hired him as her music director, for helping him to find his singing voice. He released his own projects with hits that include "Take Time" and "Giving You All My Love" on Pendulum Records.
"Everyday being around Al he is the same on stage as he was off stage...a humanitarian," Chris said about Jarreau. "Every conversation is about music and how to make things better. He challenged all of us to do the same."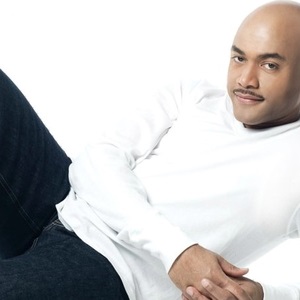 Walker has several guest artists on the Al Jarreau Tribute such as Marcus Miller, Dave Koz and Paul Jackson, Jr.
"I've written two original pieces as an honor to Al. I'm recording with his core band. We start recording in mid-August to the end of December" Chris said. "...At least 15 songs...I pretty much selected the songs. I'm working on a concept for the CD cover."
Chris Walker takes his performance to South African in July and said he is always traveling to perform his hits songs from his four solo albums. www.ChrisWalkerMusic.com
Dr. Alyn E. Waller, pastor at Enon Baptist Church in Philadelphia, garnered three Stellar Awards via his Mass Choir and recently he debuted the first project from his Youth Choir - Fresh Anointing. The album is titled "Dr. Alyn E. Waller presents Fresh Anointing: Totally" (EMG). The project is executive produced by Rev. Dr. Waller, produced by Garland Miche' Waller (Music Room Productions) and co-produced by Austin Woodlin and Dennis Atkinson.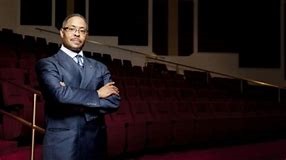 "Three years ago I made an effort to go back to the millenniums - we had 15," said Dr. Waller about establishing the youth choir which has over 40 members. "They are coming to church but not involved."
As senior pastor at his church Rev. Waller is in a position to guide, inspire and education his followers. Choosing to use the music industry to spread the Gospel via Fresh Anointing, whose members' ages range from 18 - 35, is a smart move.
"The industry can make you jaded and that's sad," he said. "Our music director Garland...has worked with John P. Kee...he's back home in Philly so I'm excited to let his production skills shine to receive the accolades that are due him."
About the "...Totally" album Dr. Waller said, "One we want to spread the Gospel and two as a conviction - calling the industry back to church. I started the label to teach young people about the business, not all the business is on stage."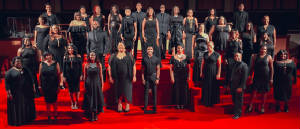 The "...Totally" project features such artists as Shawn Bigby, Brian Irving, Pastor John P. Kee, Dr. Elizabeth Holder, Garland Miche' Waller, Pastor William Carter, III and Jasmine Hawkins. The album is a powerful offering of the Gospel. My favorite selections of the nine on the album include #1 "God Is" featuring Shawn Bigby because his voices are as powerful as the project, #4 "Oh How I Love Jesus" featuring John P. Kee, Garland Miche' Waller and Dr. Elizabeth Holder for its traditional sound and #8 "That's Just How He Is" featuring Dr. Alyn E. Waller for his emotional vocal delivery. www.EnonRab.org

SYNDICATED COLUMN: Eunice Moseley, has an estimated weekly readership of over ¼ million with The Pulse of Entertainment. She is also a Public Relations Strategist and Business Management Consultant at Freelance Associates, and is Promotions Director (at-large) for The Baltimore Times. www.ThePulseofEntertainment.com. EVENT: 19th annual "Uplifting Minds II" Free Entertainment Conference (Baltimore on Sat April 21st 1 - 4p, at Security Square Mall and Los Angeles on Sat October 20th 1 - 4pm at the Celebrity Centre in Hollywood). Entertainment Business panel and national talent showcase competition (vocal, songwriting, dance and acting) with over $15,000 in prizes. www.UpliftingMinds2.com.