The Pulse of Entertainment: Denzel Washington Street Cleans in The Equalizer 2 and TV One Airs Tim Folsome's Original Movie 'Down for Whatever' Sunday July 22, 2018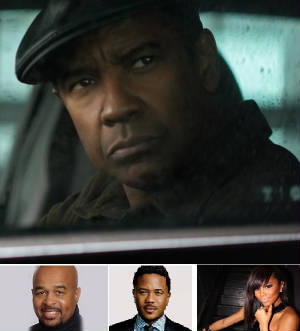 Two-time Academy Award winning Denzel Washington (Malcolm X) returns in Sony Pictures' presentation of The Equalizer 2 street-cleaning again as the good neighbor. In this sequel his sidekick is teenager Miles Whittaker, played by Ashton Sanders (Moonlight), torn between bettering his artistic skills in school and living the street life. The ex-military/retired CIA operative street-cleans with ease driven on by the memory and love for his late wife and the desire to find the killer of his best friend. The Equalizer 2 is Rated R and arrives in theatres July 20, 2018.

The Antione Fuqua directed action/thriller is based on the 1980's series 'The Equalizer." In this sequel to the 2014 original film release of the same name Robert McCall (Washington) is living as a ghost in an Urban neighborhood, quietly serving justice to those consumed by greed and corruption. While investigating the death of a friend he runs up against his former CIA team members living as hired killers and now they are out to make sure he becomes a real ghost. However, they have underestimated the skills of this mild-mannered soldier.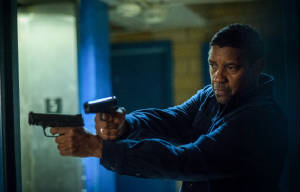 The Equalizer is called Matrix by his former CIA operatives. He has taken Miles under his wings to inspire his talent for drawing and painting (on walls) to keep him off the streets. This gets Miles caught in a war where the odds are four to one against his neighbor Robert McCall. Producers on this project include Denzel Washington, Todd Black, Jason Blumenthal, Alex Siskin, Antoine Fuqua, Mace Neufeld, Tony Eldridge and Michael Sloan.
The cast also includes Pedro Pascal (The Great Wall) as Dave York part of his gone rogue ex-CIA team, Jonathan Scarfe (Van Helsing) as Resnik also part of the rogue CIA team and Bill Pullman (Independence Day) as Brian Plummer husband of Susan Plummer, played by Academy Award winner Melissa Leo ("Treme"), who is a friend of The Equalizer who was investigating a murder staged as a suicide when she is killed. How The Equalizer evens the odds against his rogue CIA "friends" and saves Miles from the streets and the rogue operatives is what makes The Equalizer 2 worth a look - or two.
The Equalizer 2 is a Columbia Pictures, Escape Artists, Sony Pictures Entertainment, Mace Neufeld Productions and Fuqua Film. Screen writer is Richard Wenk.
www.TheEqualizer.movie
TV One airs an original movie
"Down for Whatever"
starring Hosea Chanchez ("The Game") and LeToya Luckett (Preacher's Kid) on Sunday July 22, 2018 at 8 p.m. /ET. The "Down for Whatever" movie is written and directed by Tim Folsome and he is a 2017 screenplay winner at the American Black Film Festival (ABFF). As a winner his movie was produced by TV One and Swirl Films.
Folsome's movie follows married couple Tracy (Luckett) and Michael (Chanchez) as they deal with him being a detective that finds out her sisters are murderers. Raised as an orphan Tracy struggles with wanting to support her new found sisters and her husband the detective. He struggles with keeping peace with his wife and doing his duty as a law enforcement officer. What happens will be a surprise to everyone.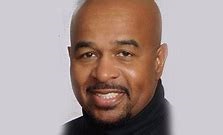 Tim wants viewers to understand the adoption process, "You can know somebody that's like family...and the family member committees a crime, do you discard them?"
Folsome's story line tells us that life itself with take care of justice and that our job as family is to love unconditionally. How life serves out justice in "Down for Whatever" is almost shocking.
Imani Hakim (The Gabby Douglas Story) plays Tracy's new found sister Sonya and Lavaneka Stanae Grier, also known as Bre-Z ("The New Edition Story"), plays her new found sister Denise.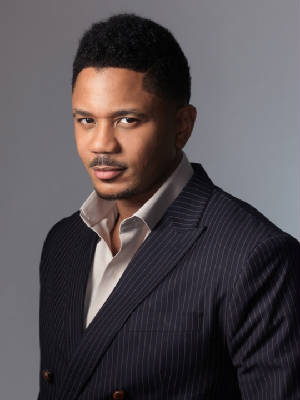 "Life is the people we love," Hosea said when asked what message he wants the reviewers to get from his character Detective Mike. "Humanity is not perfect...we live outside black and white in grey. Your best life is to love and being there for one another. And change, be open to change."
TV Ones' original movie "Down for Whatever" airs an encore performance on Sunday, July 22nd at 10 p.m. /ET. TV One reaches 59 million households and is owned by Urban One (formerly Radio One).
www.TVOne.tv/show/down-for-whatever
SYNDICATED COLUMN: Eunice Moseley, has an estimated weekly readership of over ¼ million with The Pulse of Entertainment. She is also a Public Relations Strategist and Business Management Consultant at Freelance Associates, and is Promotions Director (at-large) for The Baltimore Times. www.ThePulseofEntertainment.com. EVENT: 19th annual "Uplifting Minds II" Free Entertainment Conference (Baltimore on Sat April 21st 1 - 4p, at Security Square Mall and Los Angeles on Sat October 20th 1 - 4pm at the Celebrity Centre in Hollywood). Entertainment Business panel and national talent showcase competition (vocal, songwriting, dance and acting) with over $15,000 in prizes. www.UpliftingMinds2.com