The Pulse of Entertainment: Isley Brothers' Hit Maker Chris Jasper Releases New Album 'Dance with You' and Gospel Organist PJ Morgan Gets Transparent on New CD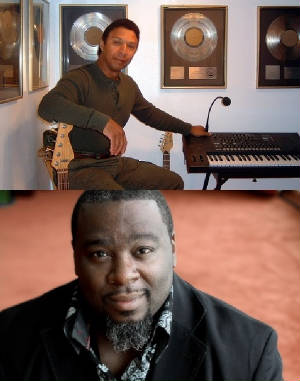 "My sound came from my training on different instruments that I use," said Chris Jasper, lead vocalist and songwriter on the iconic The Isley Brothers' biggest hits such as "Caravan of Love." "'Dance with You' is a continuation of my last two albums. My creative spill-over...I kept going creatively. That happened with The Isley Brothers we had an album every year."
The "Dance with You" album Chris Jaspers released in July is his 15th solo album. The Cincinnati keyboardist started as a member of The Isley Brothers (Motown Records, Warner Bros records and Def Soul Records) in 1973 as the songwriter, arranger and producer, as well as keyboardist and vocalist. At that time he wrote such hits for The Isley Brothers as "Between the Sheets," "For the Love of You" and "Fight the Power." The six-member group disbanded in 1984 and Ernie Isley, Chris Jasper and Marvin Isley formed the trio Isley-Jasper-Isley (CBS Records). During that time he wrote such hits as "Caravan of Love," "Brother to Brother" and "Different Drummer." When Isley-Jasper-Isley disbanded in 1987 Chris formed his own record label Gold City Records and released solo projects that garnered hits such as "Superbad."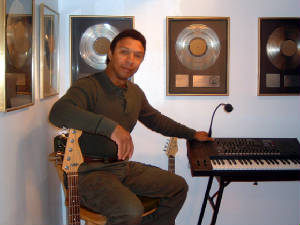 When I asked how those hit songs come to him Chris said, "Most times they come after practicing...ideas come. That's how 'Caravan of Love' came. Some songs come in dreams....melodies come to me."

Jasper's sister Elaine was married to Rudolph Isley, the eldest of the Isley brothers. It was Rudolph, Ronald and O'Kelly who formed The Isley Brothers in 1973. Chris studied classical piano at the age of seven and after high school he moved to New York to study at Juilliard School of Music. The hits that he made with The Isley Brothers, though he didn't get credit because they were The Isley Brother songs, helped them garner for the group a Grammy Award win and nomination, ASCAP Award, a Grammy Lifetime Achievement Award and a place in the Rock & Roll Hall of Fame.

"In my solo career what I've done with my lyrics are consistent with God's principles," Chris said on a serious note.
Jasper holds a law degree, his wife Margie is a practicing lawyer and his son Michael is going for the Bar Exam.

"The more you know the better off," Jasper said about the business of music and the reason why he obtained his Law Degree. "I did not understand some of the legality. I wanted to understand the law. It makes you more aware of what you can and can not do."

A career in the music industry, on the top, for over 45 years shows us Chris Jasper knows more than most. He wrote and produced a song on Chaka Khan's "CK" album titled "Make It Last". The "Dance with You" album offers ten selections to remind you of The Isley Brothers sound he helped create. www.ChrisJasper.com
"It was time for another project," said three-time Stellar Award winning organist PJ Morgan about his new album "The Transparency Project." On why he produces his own music Morgan said, "I am a producer. You have your own opinions on how it should be. They (producers) make them sound the best them not the best me. It's like living in your parent's house. In my mind I had strong opinions."
"The Transparency Project" offers 10 selects of which my favorites are PJ's cover of Michael Jackson's "Gone (Too Soon)" because Morgan's vocals are heart-felt and "What a Friend (We Have in Jesus)" because PJ's organ playing took me back to that old school church experiences I had as a child.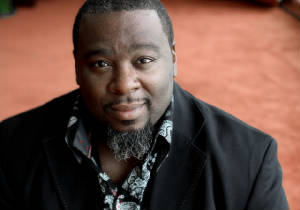 The album is executive produced by Ernest T. Mabrey, III and Paul Shackelford with PJ Morgan as producer. The Gospel artist started in the music business as keyboardist of Jazz musician Ben Tankard and was promoted to his music director helping Ben build his record company. His credits include working with Bishop Paul Morton, Dorothy Norwood, Tramaine Hawkins, Pastor Shirley Caesar, Najee, Karen Clark Sheard, Bobby Jones and Yolanda Adams.

"I'm a teacher at Duke Ellington, "Music Theory," to some of the brightest. It was a God given job...I had nothing to do with getting the job," PJ pointed out. "My first love was the organ. I watched three cousins play at my church. It sparked my interest."

Gospel laced with Jazz is "The Transparency Project," influenced by his years working with Gospel's greats
SYNDICATED COLUMN: Eunice Moseley, has an estimated weekly readership of over ¼ million with The Pulse of Entertainment. She is also a Public Relations Strategist and Business Management Consultant at Freelance Associates, and is Promotions Director (at-large) for The Baltimore Times. www.ThePulseofEntertainment.com. EVENT: 19th annual "Uplifting Minds II" Free Entertainment Conference (Baltimore on Sat April 21st 1 - 4p, at Security Square Mall and Los Angeles on Sat October 20th 1 - 4pm at the Celebrity Centre in Hollywood). Entertainment Business panel and national talent showcase competition (vocal, songwriting, dance and acting) with over $15,000 in prizes. www.UpliftingMinds2.com.