The Pulse of Entertainment: Tyscot Record's Casey J's 'The Gathering' Debuts at #2 on Billboard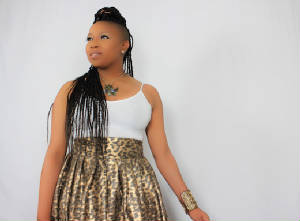 "People have a misconception that gathering (In God's name) is just on Sundays," said Contemporary Gospel artist Casey J (Casey Janice Hobbs) about the meaning behind her new album's title "The Gathering" (Tyscot Records). "I think its more than that, it's in the park, in the car... So we decided to do it different. We took 50 friends to the park and recorded the album."


Upon the release of Casey J's project, "The Gathering," it debuted at #2 on Billboard's Gospel Chart. The passionate Contemporary Gospel artist debuted in 2015 with "The Truth," and its single "Fill Me Up" reached #1 on Billboard Gospel Chart.

Casey J's label-mates on Tyscot Records include VaShawn Mitchell, Deitrick Haddon, the Anointed Pace Sisters, Bishop Noel Jones and Rev. John P. Kee. The label was founded in 1976 by Dr. Leonard Scott and his nephew Craig Tyson to record their choir, the Christ Church Apostolic Radio Choir.

An Atlanta native Casey J sings on the choir at her church Lilly Hill Baptist Church, the church of her mother and grandmother.

"I grew up singing in the choir. For this record...me and my friends did pop-up worship in local parks...and it was a success," she said about why they recorded the project in the park.

Casey J and friends were able to minister to people who didn't or couldn't come to church on Sundays.

"We never took up any money offering," she continued. "That was never our purpose. One week someone dropped off a case of water, someone brought bug spray."

Casey J even admits that some Souls were even saved at her pop-up worship ministries.

"Even to this day...I have seen people genuinely respond to the Spirit of God. A natural response...the lights turn on," the 11-time Stellar Award nominated Casey J said sincerely. www.CaseyJMusic.com www.Tyscot.com
SYNDICATED COLUMN: Eunice Moseley, has an estimated weekly readership of over ¼ million with The Pulse of Entertainment. She is also a Public Relations Strategist and Business Management Consultant at Freelance Associates, and is Promotions Director (at-large) for The Baltimore Times. www.ThePulseofEntertainment.com. EVENT: "Uplifting Minds II," a Free Entertainment Conference held annually in Baltimore (Saturday April 20, 2019), in partnership with Security Square Mall and The Baltimore Times and Los Angeles (October/TBD). Offering an Entertainment Business panel and a talent showcase and competition (vocal, songwriting, dance and acting) with over $15,000 valued in prizes for each category. www.UpliftingMinds2.com.