The Pulse of Entertainment: Karyn White is Gale Storm in the New Westview Pictures' Movie Release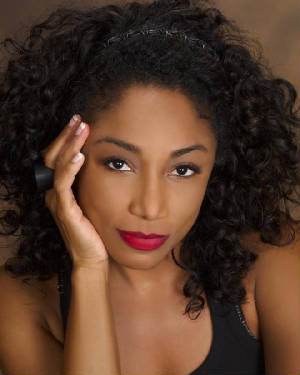 "Gale Storm is a legendary artist who walked away at the height of her career," said two-time Grammy Award nominated Karyn White, whom the character Gale is loosely based me. "She hooks up with Hannibal. He convinces her she has unfinished business to take care of."
So Gale takes the industry by storm, again, in the Westview Pictures' presentation of
Gale and the Storm
. Karyn said the concept was taken from her life and the life of manager/producer Jay King. The movie picks up with the story line of "what happened to Gale Storm?"
Gale and the Storm, executively produced and co-written by Karyn White, was released in 2017 and is currently available on DVD with accompanying soundtrack (Amazon/iTunes). The film has a huge cast - some include Anthony M. Bertram, Damien Lewis, Jay King, Ashford J. Thomas, Jonez Cain and Derrick Muhammad as Hannibal. Hannibal is a famous music producer that unites with the legendary singer convincing her to give the music industry one more chance. Gale and the Storm provides a tear-jerking powerful ending.
"Hannibal is going to tell you what's on his mind," said Derrick about his character. Derrick is also executive producer on the film. "It's showing Hannibal seeing something great in her...that she has a lot on the table. In the movie she makes a decision to make a run at it. You see her get her musical swagger back."
White's music career began with a self-titled Warner Bros. Records' 1988 debut album which gave us the hits "Superwoman" and "Love Saw It," featuring Kenneth "Babyface" Edmonds. Edmonds along with L. A. Reid and Daryl Simmons wrote the "Superwoman" hit which reached #8 on Billboard's "Top Ten Hits" Chart in 1989 and #1 on the "R&B" Chart in 1991. They also produced her debut album. Karyn married Terry Lewis (1991 - 1999), of the songwriting/producing team Jimmy Jam and Terry Lewis. Her sophomore album "Ritual of Love," was produced by the duo and released in 1991. She left Warner Bros Records and the industry as a whole in 1999 and reemerged in 2012 with the album "Carpe Diem" (KW Enterprise/Lightyear). Jay King founded and produced the Grammy Award winning group Club Nouveau ("Lean on Me") and his work can be heard on the Gale and the Storm movie soundtrack.
As in her case and others I have interviewed the business of entertainment, they way some conduct it, tends to sap out the fun, energy and passion artists feel when offering their talents to the public.
"It's about betrayal by the band leader, which was her boyfriend," Karyn said. "And the label trying to change her to Pop, water her down...not authentic...to mold her into something else."
The "Gale and the Storm" album offers eight selections that appear in the movie, sung by Karyn White. The soundtrack offers Funk, Soul, Rock and R&B. As an actress you can catch Karyn (American Bad Boy, starring Kat Williams) as a series regular on the BET sitcom "Beauty and the Baller."
www.GaleandtheStorm.com
SYNDICATED COLUMN: Eunice Moseley, has an estimated weekly readership of over ¼ million with The Pulse of Entertainment. She is also a Public Relations Strategist and Business Management Consultant at Freelance Associates, and is Promotions Director (at-large) for The Baltimore Times. www.ThePulseofEntertainment.com. EVENT: "Uplifting Minds II," a Free Entertainment Conference held annually in Baltimore (Saturday April 20, 2019), in partnership with Security Square Mall and The Baltimore Times and Los Angeles (November/TBD). Offering an Entertainment Business panel and a talent showcase and competition (vocal, songwriting, dance and acting) with over $15,000 valued in prizes for each category. www.UpliftingMinds2.com.