The Pulse of Entertainment: Norman Brown Offers 'The Highest Act of Love' on New Album / Reggaeton Artist PLF on New Rick Ross Single, 'Party'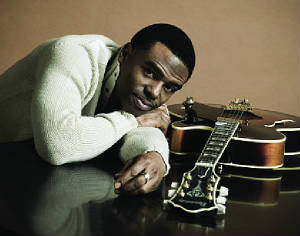 "Back in 2002 I did a version of 'Free' and never used it," said Grammy Award winning Jazz guitarist Norman Brown about the infamous single, "Free," appearing on his new album "The Highest Act of Love" (Shanachie Entertainment) featuring Paul Brown (drums, guitar) and Grammy winning Deniece Williams, who is the original artist and co-writer of the song. "Free" was co-produced by Maurice White (Earth, Wind & Fire). "I went back to my archives looking for ideas...three/four months later I was on a cruise with her."

Of course Norman mentioned including her single "Free" on his next album and next thing you know Deniece Williams is a featured vocalist on the "The Highest Act of Love" album.
"It took me two records to get to this record," Brown laughed about a project he feels very "spiritual" about. When talking about having Paul Brown on the album Norman said, "He's a producer I have a history with. He produced my Grammy record."

"The Highest Act of Love" releases February 22, 2019 on Shanachie Entertainment. Paul Brown is co-producer along with Norman and he is featured on the single "Inside the Garden of Peace and Love" and Deniece Williams, of course, is featured on the single "Free."

Born in Missouri Norman began playing the guitar at the tender age of eight. During his career as an adult he has played with such notables as Brian McKnight. Kirk Whalum, Mikki Howard, Rick Braun, Dave Koz, Everette Harp and Chante' Moore. His debut solo album was released in 2002 titled "Groovin'," featuring Rick Braun on trumpet and Kirk Whalum on sax. In 2004 he released "West Coast Coolin'."

Collectively Norman Brown as sold over two million albums and he comfortably masters Smooth Jazz and then he fuses it with Pop, R&B and Blues. Aside from a Grammy win, Brown has garnered a Grammy Award nomination. www.NormanBrown.com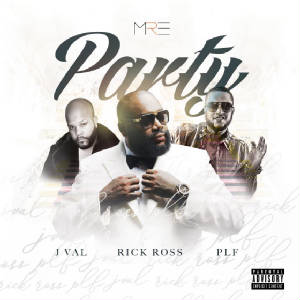 Fusing genres of music together is not new and seeing the Hip-Hop culture in more countries than America is not new to me either. I have interviewed Hip-Hop artists from outside America, such as South Africa, Australia, Spain and even the UK. Hip-Hop icons Wyclef Jean and Jay-Z have been fusing Rap and Latin music for a while. Latin music, like American music, includes a collection of all genres. The fusion of genres on "Party" gives it a fresh sound that I like. Rick Ross released the "Party" single in late January on MRe/Maybach Music featuring Latin/Reggaeton singer PLF and Latin singer/producer J Val (Jay-Z, Jadakiss).

"The Latin community together with Hip-Hop," said Sergio Morales, co-founder of Monumental Rebels Entertainment imprint, about the single that offers a Reggaeton/Latin flavor thanks to the fusion of Latinos PLF and JVal and Hip-Hop's Rick 'The Boss' Ross. "Rick loved the track and is excited to broaden his audience - Columbia, Ecuador... Hundreds and millions are engaging in Latin (Hip-Hop). We're doing the video shoot in New York and the Dominican Republic in three or four weeks...working with a band, A-listers and emerging artists in a Latin space and a Hip-Hop space."

As a producer/songwriter J Val has worked with Jay-Z and Jadakiss, and Latin Reggaeton artist PLF, a Dominique Republican, has several singles released "She Wants to Love Me," "Ellos Se Quillan and "Devious." Rick Ross, who began as a music industry executive before signing a record deal with Def Jam Records, is also known for his Wingstop franchise.

"PLF stands for 'perfection', 'loyalty' and 'faith'," said PLF. "For 10 years I've been going back and fourth (to the Dominican Republic). I've learned how to speak (proper) Spanish, not the Spanish you learn in school. My sound has something different. I grew up listening to 2Pac, Jay-Z, Jadakiss and Daddy Yankee."

"Thanks to Val ...he has done a lot in this Hip-Hop game," said PLF as to how they became featured artists on a Rick Ross single. "He's worked with Jay-Z, Rick Ross, Akon. This is the best record...it bridges Latin and Hip-Hop. Big Boss, he said, 'alright lets go'...and he took the best record."

Sergio added about J Val, "Val produced it. He's been around along time...been talking about merging Hip-Hop and Spanish...He's born from Hip-Hop. All these different sounds...same spirit...Latin community." www.MonumentalRebels.com
SYNDICATED COLUMN: Eunice Moseley, has an estimated weekly readership of over ¼ million with The Pulse of Entertainment. She is also a Public Relations Strategist and Business Management Consultant at Freelance Associates, and is Promotions Director (at-large) for The Baltimore Times. www.ThePulseofEntertainment.com. EVENT: "Uplifting Minds II," a Free Entertainment Conference held annually in Baltimore (Saturday April 20, 2019), in partnership with Security Square Mall and The Baltimore Times and Los Angeles (November/TBD). Offering an Entertainment Business panel and a talent showcase and competition (vocal, songwriting, dance and acting) with over $15,000 valued in prizes for each category. www.UpliftingMinds2.com.