The Pulse of Entertainment: Donald Lawrence Reunites with Original Tri-City Singers on new Album / Koryn Hawthorne Releases 'Unstoppable' Featuring Rapper LeCrae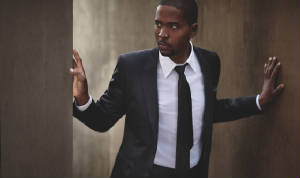 "This is a 25 year commemorative piece. The first album was in 1993, so its 2019 and we're together to celebrate 25 years," said Grammy Award winning Donald Lawrence about his newest album release "Goshen" recorded with the original members of the Tri-City Singers. He added about his reunion with the retired singers, "It's just for the album."

The Stellar nominated singer, songwriter and producer took over as music director for the Tri-City Singers and they debuted on their own label GospoCentric Records with "A Songwriters' Point of View." By 1995 Lawrence was sharing the billing with them as Donald Lawrence and the Tri-City Singers. The "Goshen" album release celebrates that union with the original singers, that came from three different cities (Spartanburg, Gastonia and Charlotte), by his side on the project.

The Tri-City Singers retired in 2006 and Donald released his solo album in 2004 on Verity Records, which featured Donnie McClurkin, Hezekiah Walker, Faith Evans, Carl Thomas and Richard Smallwood. The first single from the new album, "Goshen," was "Deliver Me" featuring Le' Andria Johnson. The current single is "He Heard Me Cry" featuring Sir the Baptist and Arnetta Murrell-Crooms of The Murrells. The title track features Sheri Jones-Moffett. "Goshen" also features Grammy nominated Jekalyn Carr and Jason Nelson.

"I'm always inspired," Donald confessed. "For me when I do music it comes from an honest place and I finish when it's finished. If you end it too soon it's not authentic."

"Goshen" is produced by Lawrence, Sir the Baptist and Troy Taylor.

"This (album) has been in my head for three and a half years," he pointed out. "And we started recording it two years ago." www.DonaldLawrence.com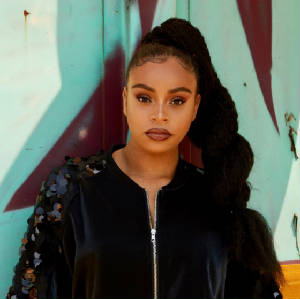 The Louisiana native Koryn Hawthorne came to fame as a Season 8 finalist in the television singing competition "The Voice." Her debut self-titled album on the RCA Inspiration imprint was released in 2017 yet it is still on the Billboard charts and releasing new singles. The latest single "Unstoppable" features two-time Grammy Award winning Gospel Rapper LaCrae comes with a music video.

"God," Koryn said when I asked to whom she gives the credit for her debut having such staying power. "He gets all the credit...also the team. They word hard. People see the passion and authentic. The record is real. People need it (the Gospel) and when they get it, they hold on to it."

Her first Grammy Award nomination was for the first single from the album, "Won't He Do It," along with four Stellar Award nominations, for which she could win when the Stellar Awards takes place March 29, 2019. Hawthorne recently performed during the Super Bowl celebrations.

On working with hot Gospel Rapper LeCrae Koryn said, "I've been a fan of LaCrae for a very long time. He has been in the game a long time."

Koryn, a Dove Award winner, said they had no plans to feature a Rapper, but when the idea was suggested she went with it and recently had a change to perform with him. Koryn Hawthorne was the first artist to hold the #1 position on Billboard Hot Gospel Songs Chart for, it stayed there for over 40 weeks. www.KorynHawthorne.com
SYNDICATED COLUMN: Eunice Moseley, has an estimated weekly readership of over ¼ million with The Pulse of Entertainment. She is also a Public Relations Strategist and Business Management Consultant at Freelance Associates, and is Promotions Director (at-large) for The Baltimore Times. www.ThePulseofEntertainment.com. EVENT: "Uplifting Minds II," a Free Entertainment Conference held annually in Baltimore (Saturday April 20, 2019), in partnership with Security Square Mall and The Baltimore Times and Los Angeles (November/TBD). Offering an Entertainment Business panel and a talent showcase and competition (vocal, songwriting, dance and acting) with over $15,000 valued in prizes for each category. www.UpliftingMinds2.com.