The Pulse of Entertainment: Baltimore's 'Rambling Rose' Celebrates Over 60 Years in Entertainment / Norman Brown's 'The Highest Act of Love' Album is Charming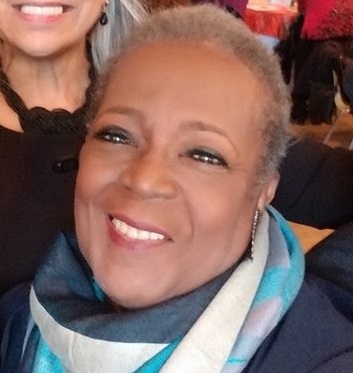 "It's been over 60 years working with singers. I have a keen ear for notes," said Baltimore's living legend Rosa "Rambling Rose" Pryor-Trusty about her humble beginnings in entertainment, which started as an R&B singer. Her presence at Baltimore's night-clubs developed into a huge following and fan/base. It was that following that prompted the publisher of The Baltimore Times, Joy Bramble, to reach out to her to help develop the newspapers' entertainment section. "Joy found me at the Sphinx Club. I would write about them - the clubs, bars, restaurants...they gave me cash for ads. I had 3 and 4 pages. I surprised myself. I just started asking."

Rosa took the job and called her entertainment section "Rambling Rose," which also appears in the Afro Newspaper today as a syndicated entertainment column. She also wrote for the Baltimore Magazine for a year under the heading "Buzz N' Around Baltimore Magazine." Rosa received the nickname "Rambling Rose" from legendary singer/songwriter Nate King Cole.
When explaining how Nate King Cole gave her the nickname "Rambling Rose" Rosa said, "I love hanging. I wouldn't stay still. We had no cell phones. The band would be talking to each other and I couldn't stand it, being in doors. So I'd leave to go to another bar and be checking out bands. One day Nate King Cole said to me, 'You a rambling girl,' and then he wrote a song about it."
Rosa is a self taught piano and sax player. She started as a singer in a band she founded called Little Johnny and the Twilights, but because of throat problems she had to give up singing and decided to manage others singers. She wrote and produced for the group a song called "Thanks Mr. DJ" (Decade Records). Her group was managed by Paul "Fat Daddy" Johnson and Rockin' Robin, who were high-profile radio personalities at the time. The "Thanks Mr. DJ" song was about them. Her group performed as opening act for The Shirrelles, The Chantels, Nate King Cole, Jimi Hendrix and Sam Cooke - to name a few. Her trademark, the red rose, is because her favorite color is red and she would perform in red exotic and sexy gowns giving out red roses.
"Rambling Rose" received her Entertainment License to book talent world-wide in 1967 for her company Rosa Pryor Productions. Acts that she has managed include First Class, The SoftTones, Nikki Cooper and Mickey Fields - to name a few. She also managed several clubs, such as Club Casino owned by Little Willie Adams and the Elgin Lounge. Today Rosa manages three acts - two from Baltimore and one from Washington DC. She was also a dancer who won multiple awards for her skills. "Rambling Rose" founded the Rosa Pryor Music Scholarship Fund (1991-2016), which offered scholarships to children for their artistic development and she has published two editions of picture books about the history of the entertainment environment in Baltimore titled "African American Entertainment In Baltimore" (2003) and "African-American Community, History & Entertainment in Maryland" (2013). The books are so popular they are used in schools and colleges.
"I never thought my life would be in music," Rosa said. "I grew up in a house with music. Someone gave my father a piano and I taught myself how to play and write music. I look at it as being normal. I received three awards for dancing. I've come to the conclusion it's a gift. I have 27 grandchildren and 20 great grandchildren and non have ever been in entertainment. No cousins, no one."
Aside from managing her groups and hosting events of her own, "Rambling Rose" supports local community events to provide advice to young upcoming artists. She will be speaking at the 20th "Uplifting Minds II" entertainment conference Saturday, April 20, 2019 from 1 - pm at Security Square Mall, which is offering a panel discussion on the business of entertainment and a stage to showcase young talented singers, songwriters, dancers and actors.
www.Rambling-Rose.com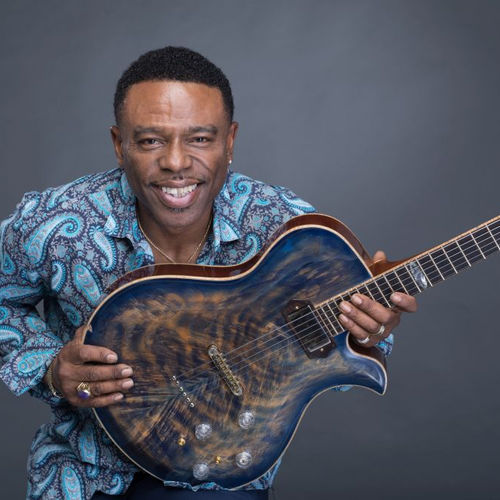 It's so nice to hear the signature sound of Grammy Award winning guitarist Norman Brown again on his newest album release, a Smooth Jazz/Spiritual project, titled
"The Highest Act of Love"
(Shanachie Entertainment). Brown gives us a charming project we can cherish. "The Highest Act of Love" features assistance from Deniece Williams on a remake of her song "Free," saxophonist Kim Waters on "Peace of Mind" and guitarist Paul Brown on "Inside the Garden of Peace and Love."
"The Egyptian spiritual system is based on the 'highest act of love,'" Norman explained about the meaning of the projects' titled. That "act" is to achieve the purpose God has for you.
My Christian spirituality equates that to God "ordering my footsteps." When I do that, I've noticed no one seems to understand. When you fulfill your purpose maybe sometimes people won't understand that either. Norman tries to make it simple for you, by example. The ease of how he plays is nothing but natural and divinely ordered, a skill some may not understand.
"The Highest Act of Love" is executive produced by Norman and Daniel Weiss. The project also features Emanuel Wells, Roberto Vally and Tres Gilbert on bass, Lew Laing, Phil Davis, Chris "Big Dog" Davis on keyboard, and Gordan Campbell on drums. Producers include Paul Brown, Big Dog, Phil Davis and Kim Waters.
My favorite tracks on this charming project includes #1 "Inside the Garden of Peace and Love," featuring Paul Brown accompanying Norman on guitar, because it gives me visions of a long winding road with two guitars dancing perfectly together. I like #2 "The King is Here" because it offers that signature Norman Brown guitar playing sound that always makes me rock. The title song #5 "The Highest Act of Love" because its simplicity makes it perfect. The beat and the strings on #6 "Don't Make Me Wait" offers a charming Smooth Jazz feel. I like the cover of "Free," featuring four-time Grammy Award winning Deniece Williams, because together they offer a sweet musical combination. Last, though I must say the whole album is good enough to listen to over and over again from beginning to end, is #9 "Peace of Mind" featuring saxophonist Kim Waters, because the fairytale flavor that Waters bring somehow matches perfectly with Norman Browns' playing as he makes the keys flip.
www.NormanBrown.com
www.Shanachie.com
SYNDICATED COLUMN: Eunice Moseley, has an estimated weekly readership of over ¼ million with The Pulse of Entertainment. She is also a Public Relations Strategist and Business Management Consultant at Freelance Associates, and is Promotions Director (at-large) for The Baltimore Times. www.ThePulseofEntertainment.com. EVENT: "Uplifting Minds II," a Free Entertainment Conference held annually in Baltimore (Saturday April 20, 2019), in partnership with Security Square Mall and The Baltimore Times and Los Angeles (November/TBD). Offering an Entertainment Business panel and a talent showcase and competition (vocal, songwriting, dance and acting) with over $15,000 valued in prizes for each category. www.UpliftingMinds2.com.