The Pulse of Entertainment: Laika Entertainment's Missing Link Animation, a Guide to Finding Home and Black Panther and Ella Mai Led in 50th NAACP Image Award Wins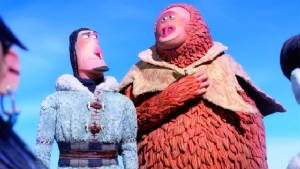 The missing link between humans and apes is found in the United Artists' animated presentation of Missing Link starring two-time Tony Award winner Hugh Jackman (X-Men) as the explorer Sir Lionel Frost who discovers Big Foot AKA Mr. Link. Missing Link is a guide to finding "home" and it arrives in theatres April 12, 2019. Joining MTV Movie Award winning Jackman (The Wolverine) is the voices of BET Award winner Zoe Saldana (Star Trek, Avatar, Guardians of the Galaxy), as the adventurer Adelina Fortnight, Primetime Emmy Award winning Zach Galifianakes ("Comedy Central") as the sweet, yet powerfully strong, Big Foot and Academy Award winning Emma Thompson (Men in Black 3) as the Yeti Ruler.

Sir Lionel wants to be a part of a group of prestigious explorers but he needs to impress them first. So based on a letter to him about a Big Foot sighting he goes on a quest to discover the missing link between man and animal. He finds the author of the letter, who happens to be Big Foot, whom Sir Lionel names Mr. Link. Mr. Link does not mind helping Sir Lionel prove that he exist in order to join the group of explorers, but he sent the letter hoping the "myths and monsters" explorer would help him find his way home to his missing relatives - the Yeti. They make a deal and based on information about the Yeti from his former partner Sir Lionel goes in search of Mr. Links' missing family. In order to find the Yeti, via his former partners map, he has to take his former partners' widower, Adelina, with him.
Mr. Link finds his family but what happens next will surprise you. Chris Butler directors the Missing Link animation, that is produced by Travis Knight and Arianne Sutner. Butler is also the screenwriter in this Laika Entertainment and Annapurna Picture production that is distributed by United Artists Releasing. Missing Link also stars the voices of Golden Globe nominated Stephen Fry (The Hobbit), David Williams, Emmy nominated Timothy Olyphant (Live Free or Die Hard), Matt Lucas (Paddington) and Amrita Acharia (Game of Thorns).
www.MissingLink.movie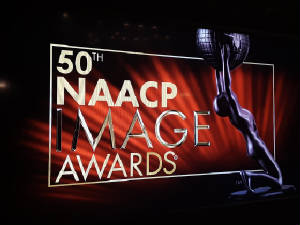 "I was doing school when I heard the news," said Laya Deleon Hayes, the voice of Disney Jr.'s Dottie "DOC" McStuffins, about her
50th NAACP Image Awards
nomination. "I got a text from one of my friends Marsai Martin from 'Black-ish'. She said, 'Congratulations on your nomination!'."
Even though Samuel L. Jackson won in Laya's category for "Voice Over Performance" for his work on Incredibles 2, she is still a winner to me because she is listed with such iconic actors. Her friend Marsai won twice in her categories - "Performance By a Youth" and "Supporting Actress" for her work in "Black-ish."
It was no surprise that Black Panther led the wins during the live telecast aired on TV One with 10 total - five for the film and five additional for cast members for outstanding "Writer," "Director," "Supporting Actor," "Supporting Actress" and "Actor." English singer Ella Mai follows with three wins for outstanding "New Artist," "Contemporary Song ("Boo'd Up")" and "Album."
"I'm bringing that Soul music back. That's my job," said Omar Wilson, who was nominated for "Outstanding New Artist", along with Ella. "This (nomination) is a combination of 15 years of hard work. This is redemption for me. I am just grateful for this opportunity."
Following Mai's three wins are two-time winners Michael B. Jordan for "Supporting Actor (Black Panther)" and "Actor (Fahrenheit 451)", Marsai Martin ("Black-ish"), and Ryan Coogler "Writing" and "Directing in a Motion Picture (Film)" for his work on Black Panther (Marvel).
"My inspiration is all of our elders that came before us and I hope it reminds us that we do have power," said Katrina O. Gilvie, who was nominated for "Writing in a Motion Picture (Television), but lost to David Shanks for his work on Seven Seconds (Netflix).
www.TVOne.tv
www.NAACPIMageAwards.net
SYNDICATED COLUMN: Eunice Moseley, has an estimated weekly readership of over ¼ million with The Pulse of Entertainment. She is also a Public Relations Strategist and Business Management Consultant at Freelance Associates, and is Promotions Director (at-large) for The Baltimore Times. www.ThePulseofEntertainment.com. EVENT: "Uplifting Minds II," a Free Entertainment Conference held annually in Baltimore (Saturday April 20, 2019), in partnership with Security Square Mall and The Baltimore Times and Los Angeles (November/TBD). Offering an Entertainment Business panel and a talent showcase and competition (vocal, songwriting, dance and acting) with over $15,000 valued in prizes for each category. www.UpliftingMinds2.com.