The Pulse of Entertainment: Comedian Jasmin Brown Host 'Kevin Hart's Laugh Out Loud' on Bounce TV and Reza Khan Takes the 'Next Train Home' Via Brazil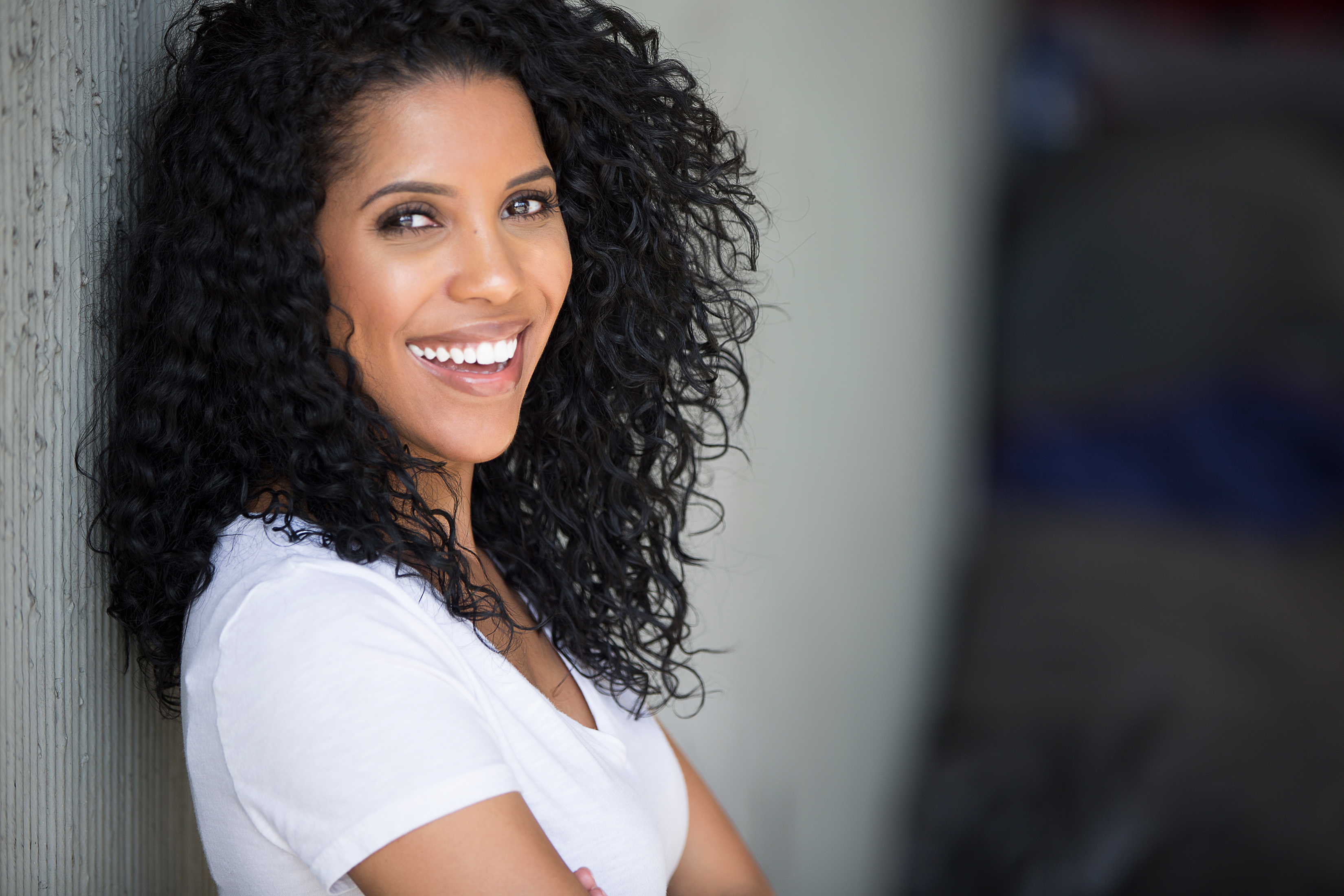 "I had no idea I was going into comedy," said Jasmin Brown (BET's "50 Central") about being hired by Kevin Hart for his "Kevin Hart's Laugh Out Loud" comedy sketch show airing on Bounce TV Monday nights at 9 p.m./ET. "I'm compelled to keep going. Comedy heals!"

Kevin Hart's LOL is a multi-platform network. Hart started out as a stand-up comedian and became a global entertainment legend. As an actor he has starred in such movies as Jumanji (2017) with Dewayne "The Rock" Johnson and the Ride Along (2014, 2016) franchise with Ice Cube. As a businessman he has inked a "first look deal" with Nickelodeon, the number one brand for kids in the world. As a comedian his "Laugh at My Pain" (2011, "Let Me Explain" (2013) and "What Now?" (2016) tours were to sold out crowds.
"I didn't know he had anything to do with picking," Brown said about Kevin Hart's involvement in hiring her to host the "LOL" comedy sketch show. "When I met him he said, 'I'm involved in everything,' it made me feel good...means a lot. It's exciting to be a part of something big."
Jasmin was born in Takoma, Maryland and raised in Houston. She was part of the cast of the sketch comedy show of 50 Cent on BET, "50 Central", which premiered in 2017, when she caught the eye of Kevin Hart's manager. She worked along side comedians Katt Williams, JB Smooth, Lil Duval, as well as Ludacris, Vivica A. Fox and Tiffany Haddish. Now she finds herself in 50 Cent's role as host of a comedy sketch series with "Laugh Out Loud."
"I loved working with 50," she said of her experiences. "Now you see me first. I get you ready. Hopefully in season two I can get to be in the sketches."
"LOL" features a collection of content from Hart's LOL Digital Network for the 10 episode show on Bounce TV. It is executive produced by Hart and produced in partnership with Bounce and Lionsgate TV. Other original comedy programming from Bounce TV include "Family Time," "In the Cut" and "Last Call." LOL Digital Network is the first multi-platform entertainment network targeting African Americans on TV, cable, Dish, Roka, mobile devices, apps and websites.
"You have to strike while the irons hot," Jasmin said. "...As long as its entertainment. I love playing both sides. It's just the beginning. People find out about me everyday...follow me and see what I'm like."
www.BounceTV.com
www.KevinHartNation.com
www.IAmJasminBrown.com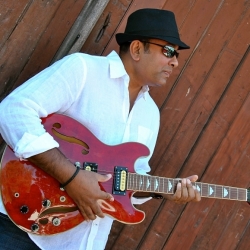 Reza Khan
's guitar takes him on the "Next Train Home" via Brazil on his fifth solo album. A Jazz project offering 12 selections that features assistance from Nils on lead guitar; Matt King on piano; Philippe Saisse on keyboard; Andy Snitzer and Jeff Kashiwa on sax; Mark Egan on bass; David Mann on sax and flute; Gumbi Ortiz on percussion and Mauricio Zottarelli and Graham Hawthorne on drums. Khan moonlights as a Program Manager for the United Nations helping to put into place peace throughout Europe, Africa and the Middle East - when he is not traveling the world as a Jazz guitarist.
"When you love something you find the time" Reza said about his job at the United Nations and his career as a Jazz guitarist. "My family is musical. It's in the DNA. I was traveling and between countries...had my gear with me. I've traveled to a couple of countries in three weeks. The writing took 5-6 months and another year goes to the production."
"Next Train Home" reached the Top 100 on the Jazz Week Chart based on radio spins from Jazz radio and the single from the album "Drop of Faith" featuring Nils is noted as the most added Smooth/Contemporary Jazz single on Billboard Chart.
"I give them their freedom," Khan said about his featured artists. "I let them experiment. I wanted to make it simple...but afterwards...I said, 'Wow that was a great idea.' It changed from how it was written but it's a great project. I did it with the intention not to have anyone on the album. But...other than Philippe we all go back... We recorded it as if we were live."
The album seeks to enrich Contemporary Jazz with Brazilian Jazz and does an outstanding job of it. My favorite cuts on the "Next Train Home" album includes #1 "Drop of Faith" featuring Nils on lead guitar because of that sweet Brazilian sound. I also like the blend of the keys and the excellent blend of Reza on classical guitar with Nils on lead. I also like #2 "Gathering" featuring Jeff Kashiwa and Philippe Saisse because the piano solo by Matt King is exquisite. I like #3 "Clear Skies" because of the genius of its simplicity. I like #5 "Beyond the Trees" featuring Andy Snitzer because Reza provides the brilliance of Brazilian Jazz. I also love Kings on the keys and the horn playing of Mauricio Zottarelli on "Beyond the Trees." I also like #11 "Under the Moon" featuring David Mann because Reza provides visions of flying, and last I like #12 the title track "Next Train Home" because it provokes visions of the country side as you feel the clickety-clack of the train tracks.
www.RezaKhanMusic.com
SYNDICATED COLUMN: Eunice Moseley, has an estimated weekly readership of over ¼ million with The Pulse of Entertainment. She is also a Public Relations Strategist and Business Management Consultant at Freelance Associates, and is Promotions Director (at-large) for The Baltimore Times. www.ThePulseofEntertainment.com. EVENT: "Uplifting Minds II," a Free Entertainment Conference held annually in Baltimore (Saturday April 20, 2019), in partnership with Security Square Mall and The Baltimore Times and Los Angeles (November/TBD). Offering an Entertainment Business panel and a talent showcase and competition (vocal, songwriting, dance and acting) with over $15,000 valued in prizes for each category. www.UpliftingMinds2.com.