The Pulse of Entertainment: Radio Personality Doresa Harvey Joins Radio One's Magic and Praise Stations and Hip-Hop's Deshawn White Release 'Power Trip' EP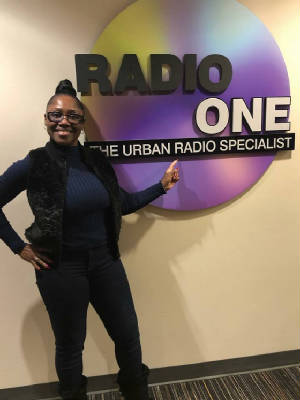 "I started on an R&B station, but was doing Gospel," said Doresa Harvey a 27 year veteran radio personally in Baltimore. Harvey was recently hired by Radio One, currently Urban One, for their Magic 95.9FM (Sundays from 12 - 3pm) and Praise 106.1 (as a fill in) stations. "But I've been hosting R&B events with the sister station."
Doresa Harvey is known in the Baltimore community for hosting events. She has hosted or co-hosted my entertainment conference, "Uplifting Minds II," for almost all of its 20 years of serving the Baltimore community.


"The operations manager reached out to me to put a resume on the website," Harvey said about the hiring. "They wanted someone with a name locally."

Doresa said it really wasn't hard to make the decision to work for Radio one.

"I look forward to this journey," she said. "I always wanted to work with Cathy Hughes."

Born in December in Baltimore, Doresa Harvey started in radio as an intern at Clear Channel's WCAO Heaven 600 and then she became a paid intern working as a Board Technician. Harvey went on to work in programming on the weekend and an on-air personality on Sundays for their "Melodies of Inspiration" show. She did so well that she was giving the midday time slot for the weekdays - Monday through Friday. Her work there resulted in several Stellar Award nominations for the station. Doresa became the #1 Gospel personality on WCAO and the station ranked as the #1 Gospel station in the country.

"I've been in the business for 27 years," Doresa added. When I asked what are the differences in R&B and Gospel stations are she said, "Just the music. In R&B they have all genres...even play some Gospel like Kirk Franklin and Mary Mary. "

Harvey is also an actress and comedian which comes out as an event host and radio personality. She made a cameo on the Battle Stage Play production "The Crown of Glory". She has interviewed living legends and her most recent on-air interview for Magic 95.9FM was with David and Tamela Mann for their "Us Against the World" album release. Even though Doresa Harvey has a career in radio as a Gospel jock, she said she has never "shoved" her beliefs on her listeners.

"I'm laid back and very good with people," she concluded. "I stay inspired and positive." www.MagicBaltimore.com/Schedule/Doresa-Harvey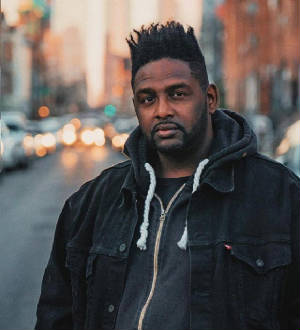 Inspirational Hip-Hop artist Deshawn White is back with his Christian style rapping on his new EP "Power Trip". The Devine Jamz Gospel Network helped him receive national radio airplay which resulted in a high rate of radio-adds. The first single off the six tracks EP is "Power Tripping" and he is currently promoting the second single "Dance Party" released a couple of weeks ago.

"As the EP was developing I saw a theme 'made a believer in Christ'," said Deshawn about his newest EP project. "Be not afraid to speak on things. People are afraid to talk about Christ."

The first single "Power Tripping" is accompanied by a music video that has almost 100,000 views. "Dance Party" was just released and submitted to radio.

"Christ didn't come to just guide us, but to give us power. So I say I'm on a 'power trip,'" White replied when I asked about the meaning of the album and single's title. "It took me a long time to get here...through lots of prayer and lots of studying...through lots of mistakes...through lots of victories."

Deshawn said he wants the album to challenge people's thought processes.

"If you listen to the EP it's geared towards people who don't know Christ. I want to see people activated," he said. "I want to reach the lost and those shut-out because of our faith."

"Power Trip" is getting a lot of play in mainstream.

"It's doing what it is supposed to do," Deshawn concludes. "Make people think. They don't think for themselves, it's whatever CNN says. Seek truth for yourself...to find out what's real."

Deshawn White toured for Cash Money Records as opening act for the Lil Wayne 2008 -2010 tours. He debuted in 2007 with "My Story" and in 2015 he released "Before the Ceiling Falls." He will be performing at the Creation Festival NE June 20-29, 2019 in Mt. Vernon, PA. www.IAmDeshawnWhite.com

SYNDICATED COLUMN: Eunice Moseley, has an estimated weekly readership of over ¼ million with The Pulse of Entertainment. She is also a Public Relations Strategist and Business Management Consultant at Freelance Associates, and is Promotions Director (at-large) for The Baltimore Times. www.ThePulseofEntertainment.com. EVENT: "Uplifting Minds II," a Free Entertainment Conference held annually in Baltimore (Saturday April 20, 2019), in partnership with Security Square Mall and The Baltimore Times and Los Angeles (November/TBD). Offering an Entertainment Business panel and a talent showcase and competition (vocal, songwriting, dance and acting) with over $15,000 valued in prizes for each category. www.UpliftingMinds2.com.