The Pulse of Entertainment: Jamaica's Dale Elliott is Sharp in Sprinter, in Theatres June 14, 2019 and The Philippe Saisse Trio Re-Release of 'The Body and Soul Sessions' is Sweet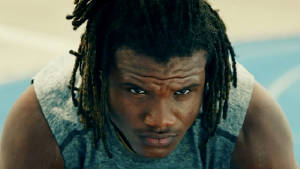 "He is in high school," said actor Dale Elliott about Akeem Sharp, the character he is playing in the FilmRise presentation of Sprinter. Sprinter arrives in theatres June 14, 2019 and is co-executive produced by Will Smith and James Lassiter's Overbrook Entertainment and Jamaican attorney Robert A. Maylor's Mental Telepathy Pictures. About how he obtained the role Dale said, "A Jamaican film director saw one of my videos and there were similarities in his character in Sprinter and me. That's how I got the role."

Akeem Sharp is a very popular Rastafarian track and field star in Jamaica who has a plan to live with his mother who is illegally living in the United States by qualifying for a national track and field world youth championship team. He is fueled by the desired to get away from his unstable father and unruly older brother.
Dale Elliott is a Social Media video "blogger" who uploads videos of his acting skills online. Dale attended Kingston College and participated in track and field there as his extra curricular. He is about to graduate in December from the University of West Indies for his Bachelors in International Relations and Minor in Management Studies.
"The message of the film is to show...regular family doing regular things," Dale said. "This film is different from regular Jamaican films from the inner city where the people die at the end with lots of violence. This movie ending is not like that."
Sprinter also stars Tony Award nominated David Allen Grier ("In Living Color") as Akeem's coach, Shantol Jackson, Kadeem Wilson, Dennis Titus, Bryshere Y. Gray, Usain Bolt, Asha Kalimada, Darren Lee Campbell, Sakina Deer, Jared Michael Jordan, Pablo Ramos, Nadean Rawlins, Apollo Garza and SAG Award winning Lorraine Toussaint ("Orange is the New Black"). The screenplay was written by Storm Saulter. Filmed in Kingston, Jamaica Sprinter is an Overbrook Entertainment, Flipped Out Entertainment, MBG Entertainment, Mental Telepathy Picture production.
Unlike Akeem Sharp Dale's family ties are tight.
"Lots of people dependant on me. I'm the first to get this far. I'm the oldest," he said at the end of our talk. "I am proud of both my parents."
www.SprinterTheFilm.com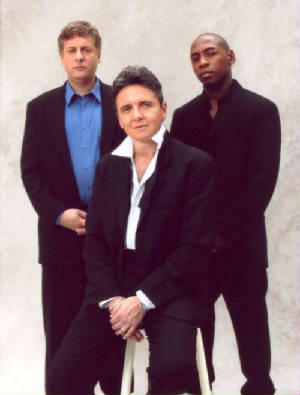 Sweet is the sound of Grammy Award nominated
Philippe Saisse Trio
's re-mastered June 21, 2019 re-release of "The Body and Soul Sessions" (Bandar-Log Music). The trio also includes David Finck on bass and Scooter Warner on drums. "The Body and Soul Sessions" project is re-mastered by multi-Grammy Award winning engineer Colin Leonard (Jay Z, Justin Bieber and Khalid).
"The collaboration with Rogers for a new Chic record," Philippe Saisse said was the reason behind the re-release of the "The Body and Soul Sessions" project on vinyl also. "They sent me a copy of the whole Chic CD and it came with a vinyl. I was thinking how great it would be to give a vinyl away for Christmas. I didn't even have a turn table...but set up a listening station in my home. In listening to old vinyls I hadn't played in 20 years the experience was over whelming. The sound was so great. I said we should consider making vinyl again."
"The Body and Soul Sessions" offers 12 tracks that are remakes of very popular hit songs from everyone from Steely Dan, John Lennon/Paul McCartney to Bill Withers and James Taylor. The trio is founded by Saisse, a keyboardist who has worked with such iconic musicians as David Bowie and The Rolling Stones. The Philippe Saisse Trio has opened for such iconic acts as Dave Koz, Kirk Whalum, Peter White and Rick Braun.
"'Body and Soul' has that vintage old school sound," Philippe said about the project. When asked did they re-record the album he said, "We only re-mastered it. The challenge was vinyl. You can only put 38-40 minutes (on vinyl) oppose to an hour for CDs. We had to make the album shorter. We shorten some of the songs and took one out. It's on the CD but not the vinyl."
Saisse said Colin did a wonderful job re-mastering "The Body and Soul Sessions".
"It has an Urban edge to the record," he said.
After listening to the re-mastered version "sweet" is the name that comes to mind. My favorite songs on the project include #1 "Do It Again" (Steely Dan) because it is a sweet rendition of the cover song with a jazzy flavor added. The Earth, Wind and Fire cover #2 "September" is a favorite because I love the bass-line and the tip-tap of the piano keys. Bill Wither's "Lovely Day" #5 on the project is a favorite because I can almost hear Bill Withers singing it. The James Taylor cover "Fire & Ice" #6 is a favorite because Saisse's key playing is exquisite, #8 "Dolphin" (Luis Eca) because it is just plan sweet and #11 "We're All Alone" (Scaggs) because it sounds like it comes straight from Heaven because of the keyboard playing by Philippe.
www.PhilippeSaisse.com
SYNDICATED COLUMN: Eunice Moseley, has an estimated weekly readership of over ¼ million with The Pulse of Entertainment. She is also a Public Relations Strategist and Business Management Consultant at Freelance Associates, and is Promotions Director (at-large) for The Baltimore Times. www.ThePulseofEntertainment.com. EVENT: "Uplifting Minds II," a Free Entertainment Conference held annually in Baltimore (Saturday April 20, 2019), in partnership with Security Square Mall and The Baltimore Times and Los Angeles (November/TBD). Offering an Entertainment Business panel and a talent showcase and competition (vocal, songwriting, dance and acting) with over $15,000 valued in prizes for each category. www.UpliftingMinds2.com.