The Pulse of Entertainment: Paul Blackthorne Stars in NBC's Paranormal Drama 'The Inbetween' and Billboard Winning JJ Hairston Releases 'Miracle Worker' July 26, 2019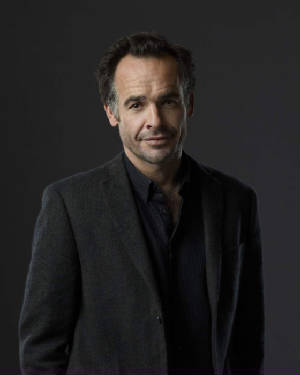 English actor Paul Blackthorne, known for his leading role as Captain Quentin Lance in the Netflix series "Arrow," lands another major leading role in the NBCUniversal paranormal drama "The Inbetween." The suspense drama airs on Wednesdays at 10/9c. Paul ("CSI") plays Detective Tom Hackett whose job it is to solve crime and he uses the paranormal to do it.
"I had a friend that tragically died and he came to visit me all the time," Paul said when I asked if he personally experienced any paranormal activity, as I have. When I asked who he told about the paranormal experience he said, "I only mentioned it to my friend who also knew him."

"The Inbetween" also stars Harriet Dyer ("Love Child") as bartender Cassie Bedford; Justin Cornwell (Training Day) as Det. Damien Asante, Tom's partner, a former FBI agent currently with the LAPD; Anne-Marie Johnson ("In the Heat of the Night") as Lt. Swanstrom, Tom's boss; Cindy Luna as Det. Maria Salinas a member of Tom's team, and Chad James Buchanan as Cassie's love interest. "The Inbetween" premiered on May 29, 2019 and is centered on Cassie Bedford (Dyer) who is a bartender born with psychic abilities that Detective Hackett (Blackthorne), her father, uses to help solve his cases.

Det. Hackett is a Seattle Police and he believes in Cassie's abilities. Producers of the paranormal series include Christina Malach and Matthew Chipera. Executive producers include Charlotte Sieling, Nancy Cotton, Matthew Gross, David Heyman (Harry Potter) and Moira Kirland - the series creator.

"It's...a good script," Paul Blackthorne ("24") said about why he took the role. "The genre doesn't matter. It's just a good script, it just happens to be about paranormals...plus the character and the family aspect of it." www.NBC.com/The-Inbetween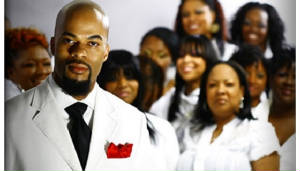 "Last year we had a lot of experiences in Africa, Nigeria and I wanted to record what happened. It is totally different from what people think. That's how we came to "Miracle Worker'," said Billboard Music Award winner JJ Hairston about the new album from the choir he directs, Youthful Praise, titled "Miracle Worker" (James Town Music/Entertainment One). The CD release on July 26, 2019 will be accompanied by a relationship book by JJ Hairston and his wife Trina Hairston titled "A Miracle Marriage."

"It was the passion for worship," he said about the Nigerian people. "We're use to 'luxuries'. Well to people in Nigeria its luxuries. They have no middle class you are either very wealthy or poor, but the worship for God they're the same. That worship experience is on a CD. You get to see what true worship is like."

The first single off of the project is the title track "Miracle Worker." It was recorded in Abuja, Nigeria at the Coza Church. On June 22nd Grammy nominated JJ Hairston and Youthful Praise launched the "Love and Miracle Tour" at Radio One Praise in the Park event in Washington, DC.

JJ Hairston said his passion for God and all He has done for him is the reason he is still in the business of spreading the Gospel through music. He said the book came to be when he and his wife were about to divorce and God told him to work on it.

About the book three-time Billboard nominated Hairston said, "It was because we were literally in divorce court. Had the paper work and God said to me that He did not forget me and together, with my wife, we had to do certain steps. The book shows the actions we had to take." www.JJHairston.com
SYNDICATED COLUMN: Eunice Moseley, has an estimated weekly readership of over ¼ million with The Pulse of Entertainment. She is also a Public Relations Strategist and Business Management Consultant at Freelance Associates, and is Promotions Director (at-large) for The Baltimore Times. www.ThePulseofEntertainment.com. EVENT: "Uplifting Minds II," a Free Entertainment Conference held annually in Baltimore (Saturday April 20, 2019), in partnership with Security Square Mall and The Baltimore Times and Los Angeles (November 9, 2019/Los Angeles Convention Center). Offering an Entertainment Business panel and a talent showcase and competition (vocal, songwriting, dance and acting) with over $15,000 valued in prizes for each category. www.UpliftingMinds2.com.