The Pulse of Entertainment: Disney's The Lion King is on the Brink of Futuristic Cinema and The Manhattans Featuring Gerald Alston Headline 2020 Soul Train Cruise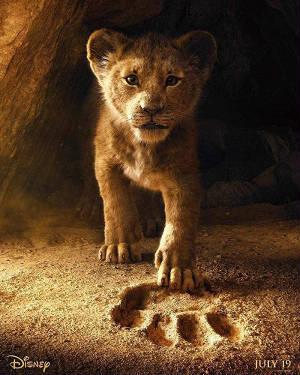 "A lot of attention is paid to the technology but really these are hand made," said Jon Favreau (Jungle Book, Beauty and the Beast), director of the Walt Disney Studios' presentation of

The Lion King

, about the film's animation. The Lion King, which arrives in theatres July 19, 2019, is on the brink of futuristic cinema. It uses virtual reality tools with motion capture and VR/AR technology. It offers something we have not seen much, if at all, in film animation. "The animators were working on every shot, every environment you see in the film, except one shot is a real photographic shot. Everything else is built from scratch by artists."

The storyline of The Lion King is the same but the virtual cinematic technology, the funny script line deliveries by the cast and the adlibs - especially those by Primetime Emmy winning Seth Rogen (Steve Jobs), who plays warthog Pumbaa and Emmy nominated Billy Eichner ("Parks & Recreation"), who plays meerkat Timon - set this version apart from the 1994 version of The Lion King. Let us not forget this version of The Lion King as the voice-over work of global superstar Beyonce'!

"We did a lot of improvising," said Seth about him and Billy working together. "We were actually together as we were recording it."

All those scenes in the original Lion King are there, with slight changes to only enhance what we all have grown to love because of the inspiration the film provokes. The Walt Disney Studios Motion Picture presentation is Rated PG and is produced by Favreau, Jeffrey Silver and Karen Gilchrist. It is a Walt Disney Pictures, Fairview Entertainment production. The Lion King takes place in the African savanna following the life of a young lion cub called Simba played by JD McCrary ("K. C. Undercover") who wants to be so much like his father King Mufasa played by Tony Award winner James Earl Jones (The Lion King) it gets him in to trouble. The suspense comes as King Mufasa's jealous brother Scar played by Academy Award nominated Chiwetel Ejlofor (Doctor Strange) takes advantage of the young cubs mischief ways by executing a plan that kills his brother the King, then he tells a young Simba to run away - making him believe that he not Scar is the caused of his fathers' death. What happens to Simba and how he survives is the climax of the classic tale of Simba - The Lion King.

"The cycle of life," said Golden Globe winning Donald Glover (Spider Man: Home Coming) is the reason he was attracted to the role of the adult Simba. "It's good to make a movie that's global and metropolitan in a sense - citizens of the world. He (Director Jon Favreau) made sure to talk about how connected we are. He was really good in talking about that up front with the beginning of it. He kind of did that in the Jungle Book 2. The Jungle Book story is the same...I think the same...happens in this one."

Other characters and cast members included in The Lion King are lion cub Nala, Simba's childhood best-friend played by Shahadi Wright Joseph (Broadway's The Lion King) and adult Nala played by 23-time Grammy Award winner Beyonce' Knowles-Carter (Dreamgirls); Prideland Queen Sarabi is played by Academy Award nominated Alfred Woodard ("Luke Cage"); the wise grandfather mandrill is played by South African actor John Kani (Black Panther); the red-billed hornbill who acts as Simba's babysitter and King Mufasa's adviser is played by multi-Primetime Emmy winner Jon Oliver ("The Daily Show"), and the spotted hyenas who are Scars' henchmen include Florence Kasumba (Black Panther), Eric Andre' and Keegan-Michael Key ("Key and Peele"). www.Movies.Disney.com/The-Lion-King-2019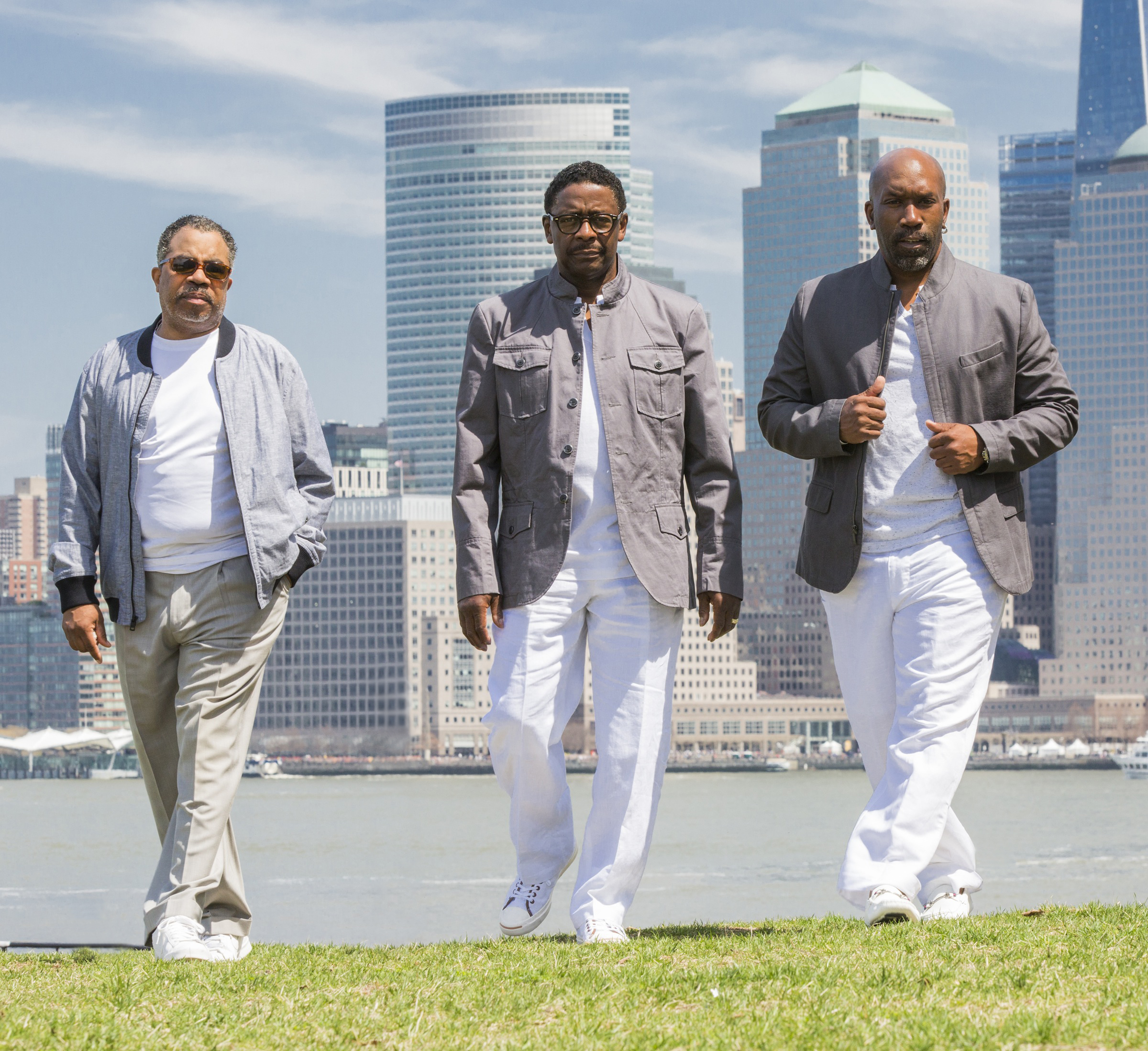 Gerald Alston (center in picture) is lead vocalist on such Manhattan classic hits as "Shinning Star," "Kiss & Say Goodbye" and "There's No Me Without You" and he intends to ignite the legacy flames caused by

The Manhattans Featuring Gerald Alston

with a headlining gig on the 2020 Soul Train Cruise January 18 - 25, 2019 to the Caribbean, a new album and new hit singles. Gerald is the last living legitimate member of the American Music Award nominated group that started in 1962 in New Jersey by George Smith and classmate Richard Taylor, and Edward Bivins, Winfred Lovett and their classmate Kenny Kelly. At the time Alston was lead singer for the Gospel group Gerald Alston and the New Imperials. In 1970 Gerald was approached, for the second time, to join the group after founder and lead singer George Smitty died of a brain tumor - this time Gerald accepted.

"I met The Manhattans just after graduating high school in 1970," Gerald explained. "I had a group called Gerald Alston and the Imperials - a Gospel group. I started college and the professor called me and asked if The Manhattans could use my equipment. I said yes. As I was setting up the equipment I was singing and they came in with their manager and heard me sing - a God send. They asked me to open their show that night. They took my name and number. So when a member had a seizure they took me with them and the rest is history."

Alston has been with the group for 49 of its 57 years, departing momentarily to record five solo albums (10 singles) on Motown Records. His lead vocals on The Manhattan hits were groundbreaking. The single "There's No Me Without You," written by Bivins, was the 2nd single to ever go platinum and it happen right after R.I.A.A. introduced the status in 1976. "Shinning Star" gave them their first #1 Billboard hit, garnering also a Grammy Award win and it reach platinum status in sales as well. The group accumulated 45 Billboard Chart topping singles, 12 reached the Billboard Top 10 Chart and 16 reached Billboard's Top 100 Chart.


Gerald is a preacher's son, born November 8th in North Carolina. He is the nephew of Johnny Field, noted as one of the best male tenors of all time and Shirley Alston-Reeves lead singer of the Grammy Hall of Famers The Shirelles ("Tonights the Night"). The Manhattans Featuring Gerald Alston joins the headlining roster on the 2020 Soul Train Cruise that include The Jacksons, The Isley Brothers, Johnny Gill, Cameo, Peabo Bryson, War, Atlantic Starr, Regina Belle, Karyn White and Herald Melvin and the Blue Notes. Special performs include the Barry White Tribute Featuring Jourdon Carroll and the Grover Washington Love Tribute featuring Grammy winning Jason Miles.


"This is not my first year," Gerald said about the Soul Train Cruise. "I did it a year before last. It's a wonderful cruise...being there with the younger generation. They respect and listen to your music...it's a wonderful feeling. We will be introducing out new single 'Get It Ready'." www.GeraldAlstonMusic.com www.StarVistaLive.com


SYNDICATED COLUMN: Eunice Moseley, has an estimated weekly readership of over ¼ million with The Pulse of Entertainment. She is also a Public Relations Strategist and Business Management Consultant at Freelance Associates, and is Promotions Director (at-large) for The Baltimore Times. www.ThePulseofEntertainment.com. EVENT: "Uplifting Minds II," a Free Entertainment Conference held annually in Baltimore (Saturday April 20, 2019), in partnership with Security Square Mall and The Baltimore Times and Los Angeles (November 9, 2019/Los Angeles Convention Center). Offering an Entertainment Business panel and a talent showcase and competition (vocal, songwriting, dance and acting) with over $15,000 valued in prizes for each category. www.UpliftingMinds2.com.