The Pulse of Entertainment: Pioneering Music Executive Dina Andrews Appears in Netflix Documentary, Receives Honorary Doctorate and Eight-Time Platinum Selling Group Switch Loves You More on New Single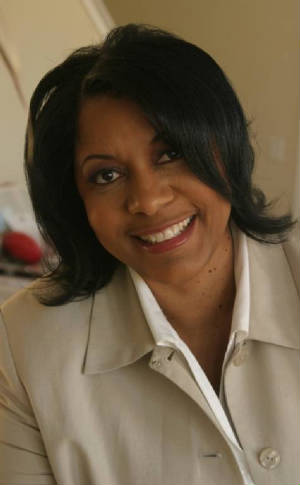 (August 27, 2019) - Music Executive
Dina Andrews
appears in the Netflix documentary "The Black Godfather" and was recently awarded an Honorary Doctorate in Theology. Imagine a 19 year-old Dina Andrews, a junior in college in 1978, when her aunt hooks her up with a job as a "Girl Friday" (executive secretary) for label owner Dick Griffey. Griffey, a Navy Vet and former partner with Don Cornelius in Soul Train Records launched his SOLAR Records label a year before in 1977 with the group Shalamar ("Second Time Around"). The Black Godfather was Clarence Avant, who managed the career of Sarah Vaughan and launched the first black owned radio station in 1973.

"I didn't know what a Girl Friday was," Dina pointed out. "I dialed his number and he answered. He said meet me at the studio with your resume. I was his third employee. I sat at the front desk for about six months. The company was moving fast. Every record went gold, platinum or multi-platinum."

While at SOLAR Records, she left the front desk after six months and started working as A&R Administrator, Production Manager and in publishing. She assistant in the careers of such acts as The Whispers, Lakeside, Dynasty, Midnight Star The Deele (LA Reid and Babyface), Klymaxx and of course Shalamar. She became the one to go to for music industry connections and her ear for talent resulted in her career moving as fast as SOLAR Records.

"He taught me everything," Dina said about her experiences with Dick Griffey at SOLAR Records. "The first five years of my career was with him. I became the go-to-girl in Hollywood. I worked hard and took care of everybody. I was responsible for production and A&R."

Andrews went on to manage acts such as songwriters and producers Jimmy Jam and Terry Lewis. She talked about their early struggles when they didn't have a car or a place to stay. That was when she got a call for the production duo to write a song for new artist Cheryl Lynn ("Your Love Deserves an Encore").
"Tina Stephens was Clarence's assistant. She called and said Clarence needs some producers to produce the S.O.S. Band," Dina pointed out. "That's when I first met Clarence. I had all those I worked with put together a demo tape. There were no black female managers - I was one of the first. He said, 'I'll give them a shot.'"
Clarence Avant started using her producers and songwriters for his Avant/Tabu Records label, launched in 1975, on the works of Cherrelle and Alexander O'Neal. Clarence first label was Sussex Records launched in 1969 and closed in 1975. He made almost a ½ million negotiating a deal to sell Stax Records to Gulf-Western for a friend in 1968. Clarence purchased KTYM-FM radio in 1973 for over $300,000, which he renamed KAGB-FM. Because of miss-management from an investor the station fell into bankruptcy in 1975. He went into film production in 1973 with Paramount Pictures (The Color Purple) and in 2016 received a Hollywood Walk of Fame star in Hollywood Blvd, next to Jimmy Jam and Terry Lewis.
"I got a call in 1992 from Pebbles (TLC) one day," Dina recalls. "She said, 'I have this girl group that's really taking off, and I need a GM (general manager). I was home doing my thing with Atlantic Starr, The Mack Band and Paul Jackson, Jr. I did all the deals for songwriters and producers."
She goes on to talk about her ground-breaking music deals, "The first hits for Miki Howard, under Sylvia Rhone, those were my producers. Pebbles called me because I worked with LA Reid and Babyface at SOLAR. I started working in Gospel in 1994 with "Still I Rise" for Yolanda Adams."
In Gospel Andrews represented Virtue, Percy Bady writer/producer for Marvin Sapp, Trin-I-Tee 5:7, Yolanda Adams, and Hezekiah Walker. She eventually went back to school and received her Bachelors in Business - Organizational Leadership in 2011 and received her Honorary Doctorate in Theology from Next Dimension Bible University in 2019. Today Dina works in the political arena for the Los Angeles City Council serving Baldwin Hills and Park Mesa Heights districts. She also still works her management company Dina Andrews Management (DAM.
www.DinaRuthAndrews.com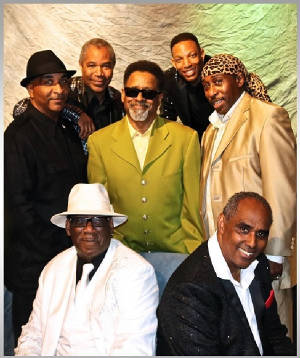 (August 23, 2019) - "We've been all over the place," said
Gregory Williams
co-founder of the eight-time platinum selling band
Switch
about where the group has been for the last 30 years. "We separated for a minute. We now have three original members with Michael (McGloiry) on guitar - he's on all the music. Bobby (DeBarge) passed in '96. Tommy (DeBarge) can't perform but he is on the new record."
The new record Williams is referring to is the group's recently released single "I Love You More." The song was written by one of the three new members Akili Nickson (percussion/lead vocals), who replaces Bobby. Deon Estus on bass/vocals and Tefer Hazy on drums are new members as well. Original members include Gregory (keyboards/vocals),
Phillip Ingram
(keyboards/lead vocals), also a co-founder and Eddie Fluellen (keyboards/vocals).
"Akili wrote the single and I put the music to it," Phillip Ingrams said. "I heard his demo. He sounded like Debarge, Switch - so we asked him to join the group. Akilil wrote another song for his wife."
The hit singles by Switch that have made them icons include "There'll Never Be" and "I Call Your Name" that carry that signature Debarge vocal sound that both Bobby and Tommy brought to the band. Both brothers left the group after a time to help manage their younger brothers in the infamous group DeBarge. Co-Founder James is the brother of living legend James Ingram.
"We're dropping singles for a minute...complying," Williams added. "We all record in our own homes. Then we take it to a bigger studio. Phillip has a full grown study in his home."
Switch started on Motown Records and ended on RCA Records. During that time the band released eight albums and 13 singles, not including "I Love You More." From 1977 to 1983 while at Motown they released five albums. Two of the albums went platinum and three went gold upon release. After the DeBarges left the group Switch signed onto RCA Records where they released an album in 1983. Soon after that release they disbanded. Gregory Williams self-published his autobiography titled "Switch, DeBarge, Motown and Me!" (Switch Entertainment Book Publishing). In 2017 TV One's "Unsung" series highlighted the group Switch - interviewing one of the founders and in 2019 they aired the TV One original film "The Bobby DeBarge Story."
"We got a lot of feedback, weird feedback," Gregory said about TV One's "The Bobby DeBarge Story."
"The reason why is because we had nothing to do with the movie," Ingrams adds. "There was no contact with us and Bobby's wife was not around for the first five albums or the DeBarges'. There was an unsung episode on Greg; you would think they would reach out to him."
Phillip continues, "We got a song on the new Shaft movie, so we got positive feedback from that."
Phillip continued telling me about all the covers of their songs and their songs appearances on soundtrack, "Personally I feel blessed. It keeps us alive, keeps our legacy alive. Of course we want to leave a mark...but we love the music period. This is a blessing - keeping our legacy alive."
Switch is currently performing their old hits as well as their new single.
"We been performing this year quit a bit - here in L. A.," Ingrams said. "We're performing September 14, 2019 in Atlanta."
www.SwitchEntertainmentWorld.com
SYNDICATED COLUMN: Eunice Moseley, has an estimated weekly readership of over ¼ million with The Pulse of Entertainment. She is also a Public Relations Strategist and Business Management Consultant at Freelance Associates, and is Promotions Director (at-large) for The Baltimore Times. www.ThePulseofEntertainment.com. EVENT: Eunice is founder of the annual "Uplifting Minds II" Entertainment Conference (ULMII), into its 20th year. Next event dates include Los Angeles Saturday, November 9, 2019 at the Los Angeles Convention Center (511) and Baltimore Saturday April 18, 2020, held in partnership with Security Square Mall and The Baltimore Times. The free conference offers an Entertainment Business Panel and a Talent Showcase and Competition (vocal, songwriting, dance and acting) with over $15,000 valued in prizes to selected artists. Log onto www.UpliftingMinds2.com for more information or to participate as a panelist or talent call 562-424-3836.
www.GoFundMe.com/Uplifting-Minds-II-Entertainment-Conference